Bone straight hair is such a marvelous hair item to show off one's beauty thanks to its sleek look. Although the hair is used by ladies only, men still feel its presence. This is simply because every girl wants it and as a man, you also need it for your girl. And while hairstyle preferences might change quickly, Bone straight hair will surely remain its popularity for a long time due to its uniqueness. So today, we will go through what is bone straight hair, its origin, why it is called bone straight hair, the price, types, hair care tips, and all the other things about this stunning hair.
What is bone straight hair?
As its name implies, the hair is called bone straight as it brings an illusion of being as straight as a bone. It is created to appear thin straight, sleek, and scanty rather than full in some situations. The hair is well knotted throughout and has a raw quality to it. It's elegant and soothing, drawing attention to your every move.
Origin of bone straight hair
The origins of bone straight hair can be traced back to Ancient Egypt when the majority of Egyptian men and women shaved their heads partially or completely. They first designed these wigs to protect their shaved heads from direct sunlight.
However, it was only until the reality show called Big Brother Naija premiered that bone straight hair was on-trend. Many housemates in this show had bone straight hair and the viewers really loved how these women looked with it. Hair extensions suppliers quickly saw the potential of this trend and began to advertise this hair. And that has created the bonestraight syndrome all over Africa since late 2020.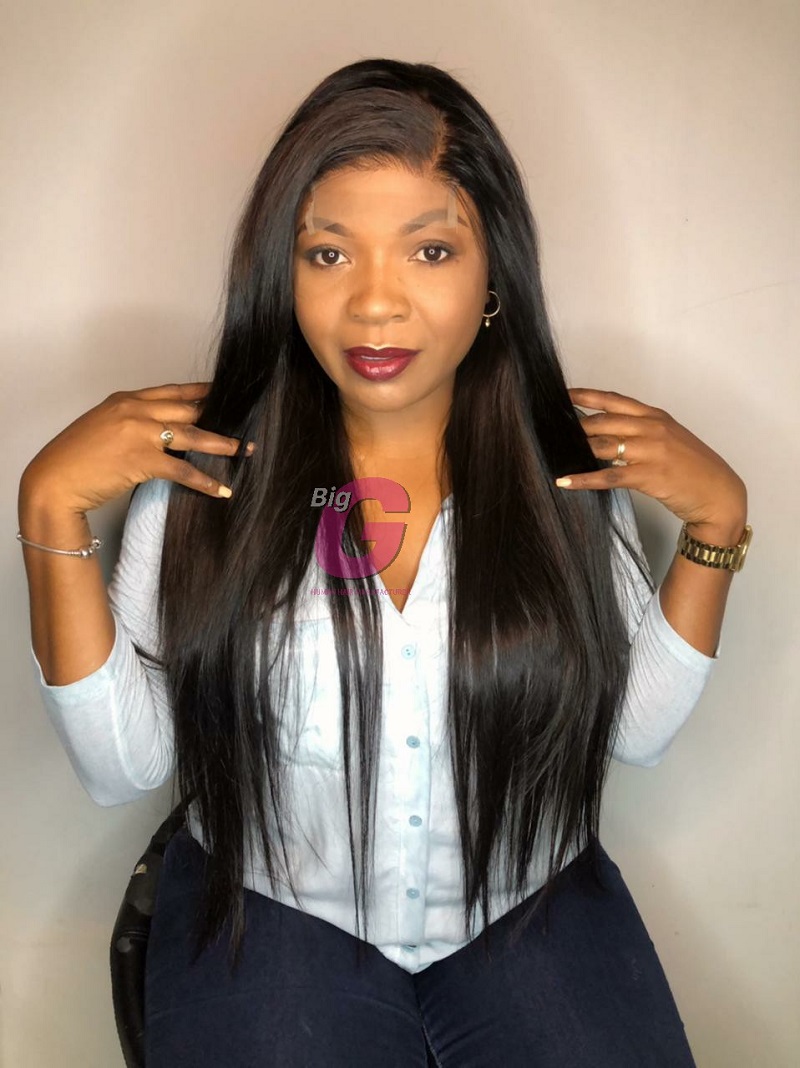 Earlier, most human hair extensions came from China and India. However, due to the demands of hair users these days, a large part of human hair wigs and extensions are specially made from Vietnamese hair or Cambodian hair.
The main reason for this change is the hair texture of the local people and how they treat their hair to be smooth, shiny, and healthy. Vietnamese bone straight human hair is considered to be stronger, thicker, satisfying, and more comfortable.
What are the differences between bone straight hair and normal straight hair?
Four types of straight hair extensions are highly marketed throughout the world, namely natural straight, kinky straight, yaki straight, and bone straight hair. If you have been using hair extensions for years, it will be easy to differentiate these various types of straight hair. But for ladies who are new to wigs and hair extensions, you may mistake bone straight hair and natural straight hair. So, let's see their differences:
| | | |
| --- | --- | --- |
| Texture | Bone straight | Natural straight |
| How it looks | Sleek, scanty, tress-free, classy, and impressive | Look like natural hair with a little body |
| Price | More expensive | Cheaper |
| Soft and silky in all strand | V | X |
| Require styling before use | X | V |
| Styling with heat | X | V |
| Bleaching | X | V |
| Tangle free | V | V |
See more: Difference between bone straight hair and normal straight you should know now
Why bone straight hair is a must item on your list?
Despite the Covid-19 pandemic, bone straight hair is trending all over the world, especially in Africa and Nigeria. So, what are the reasons?
Ready to use: Bone straight hair requires Lil to no styling. The silky strands are already a perfect solution for an everyday hairstyle. And you don't need to add color to your bone straight hair since the texture itself is sparkling and looks so special.
A status symbol: In Nigeria, women consider this hair a symbol of status as it gives off a classy vibe to ladies, demonstrating their wealth or affluence.
Types of bone straight hair
There are three main types of bone straight hair based on the hair standard that hair vendors have been supplying, namely: single drawn, double drawn, and super double drawn.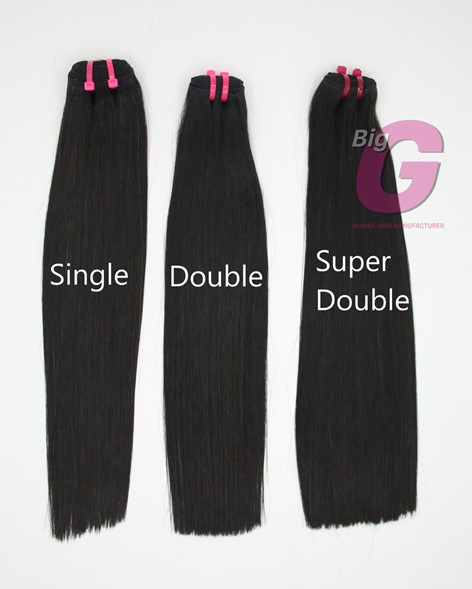 Single drawn: A bundle of single drawn bone straight hair has several hair lengths mixed in the hair, resulting in hair that is thick at the top, taper down in the center, and thin at the ends.
Double drawn: Compared to single drawn bundle, double drawn bundle is thicker and fuller at the top, middle and bottom, making its price higher than single drawn hair.
Super double drawn: Among these standards, this hair is the thickest with the highest portion of hair strands having the same length.
Read more: An untold story of super double drawn bone straight hair
Price of bone straight hair
The price of bone straight human hair in Nigeria ranges from N60,000 to N300,000 or more, depending on the length, gram, and hair standard you want.
Read more: The latest update on bone straight hair price in Nigeria.
How to maintain bone straight hair?
Bone straight hair does not require high maintenance, but it's still better to treat the hair with care to make it last longer. And below are some hair care tips for your bone straight human hair:
Dos:
Wash the hair depending on the frequency of use
Use alcohol-free shampoo and conditioner
Store the hair in a cool and dry place if not use
Consult your hairstylist if you intend to change the hair's style
Don't:
Curl the hair or switch up styles
Use dry shampoo only to clean the hair
Comb the hair from tip to root
Bleach the hair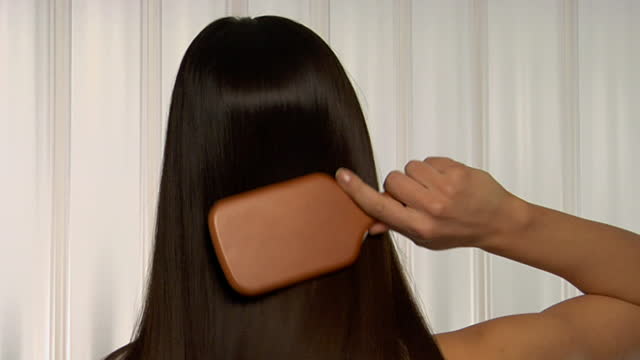 Read more: Top smart tips on how to maintain bone straight hair
Some bone straight hairstyles to follow now
Although it's not advisable to curl bone straight hair, you can still achieve a new look with the hair by creating a new haircut like a bob hairstyle to look younger or a long hairstyle with bangs for a sleek look.
Also, bone straight hair is not just black. Choosing a perfect color blending of the hair is also a great idea to tone up your look. You can be bold with a piano color bone straight weave hair, or look so special with a gold yellow hairpiece. BigG Hair offers up to 19 trendy colors for our bone straight hair weave for customers to get the exact look they've desired.
Whatsapp us now to get these stunning items.
Read more: Top 5 alluring bone straight hairstyles to enjoy this summer 
Outfit ideas and makeup for a perfect mix and match
Bone straight hair is stunning itself, but it will be better if you go with the right makeup and outfit. You can combine it with accessories or flawless makeup for a more natural and feminine look.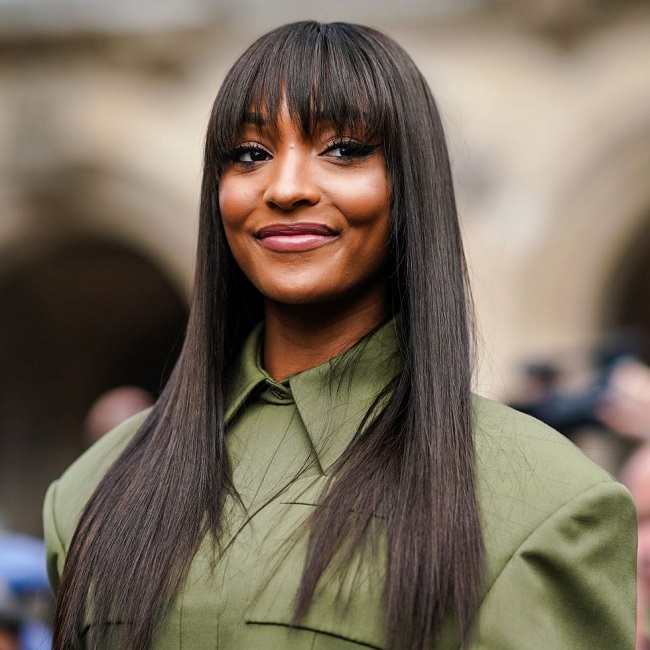 Makeup ideas
It's crucial to remember that because bone straight weave hair does not have the volume like other hair extensions, so you'll need to be more bright in other areas. Bringing the focus to your makeup is the best way to draw attention to your face without having to modify your hair.
Some makeup ideas you can try in this case are smokey eyes and nude lips, dark lips and neutral eyes, or minimal makeup like neutral-looking blush and lip.
Outfits and accessories
The sleek look of bone straight hair should be the highlight of your look, along with your makeup. So, when it comes to what to wear with this hair, we recommend you opt for minimalistic outfits like simple jeans and an oversized dress shirt. If you go outside, a simple black dress and stilettos will be a perfect match for your sleek hair.
Please note that your outfits and accessories should not take away the attention from your hair. Hence, if you want to add color or look more vibrant, make sure they are not prominent. And if you need outfit ideas, Pinterest and Instagram posts are really great inspirations.
How to get bone straight hair naturally?
Make your own bone straight hair? Why not? Although it may take time and effort for good maintenance, let's give it a try.
You can style your hair in this way:
Section your hair and then choose the right heat mode for your hair (this depends on your hair texture).
Straighten the hair section by section and from the roots down to the tip.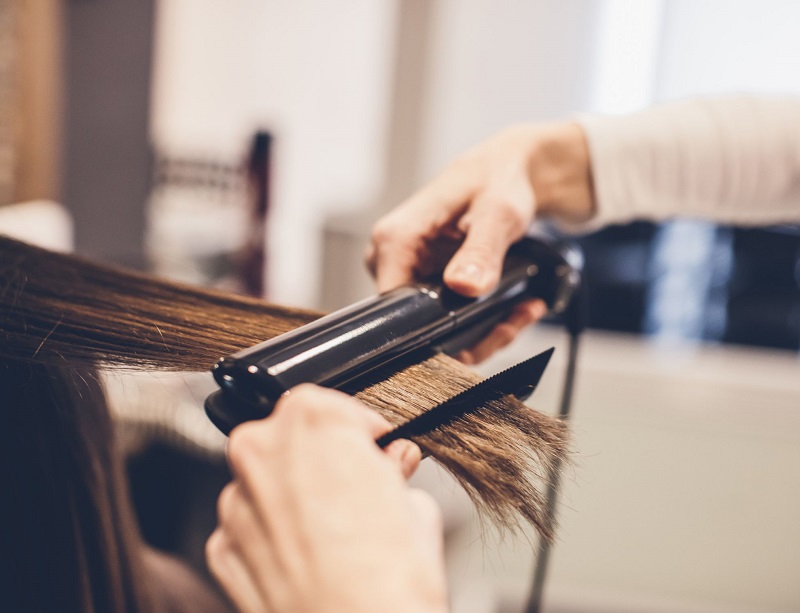 Creating a bone straight hairstyle with your natural hair is not too complicated, but there's one thing you need to make sure is clean your hair before you start. This is because product buildup on your hair will ruin the straightening process. And don't forget to use a deep moisturizing conditioner to protect your hair and achieve the best look.
Read more: How to get bone straight hair with curly coarse hair?
How to buy the best bone straight weavon?
Though it's not hard to create the bone straight hairstyle with your natural hair, you will need to deal with the severe aftermath. Frequent heat styling will surely damage your hair, make your hair dry and coarse, and eventually: hair loss. Therefore, it's best to use bone straight human hair weave to protect your hair and get the look you wish easily. With several bundles of bonestraight hair, you can make your own hairstyle with bone straight weavon and a closure/frontal.
But how to buy the quality bone straight weavon and avoid hair scammers?
Let's check the blog post: "5-step guide on buying bone straight weavon" and "Quick tips: How to know fake bone straight hair" before you buy the hair.
So, that's all about bone straight hair. And now it's time to change up your style with a new look. But if you are wondering where you should buy this stunning hair, the answer is: BigG Hair.
BigG Hair is home to high-quality bone straight human hair as well as other types of hair extensions at the best price. We have been in the business for almost 2 decades with a large-scale factory and enthusiastic staff. So, just contact BigG Hair NOW to get instant support.
Thanks for reading!