BigG Hair is proud to provide you with premium human hair items. Currently, we offer 3 types of hair standards to meet the various demands of customers, namely:
Single Drawn
Double Drawn
Super Double Drawn
The main difference between these standards is the thickness of the hair ends. A bundle of single drawn hair has the thinnest end while super double drawn has the thicknest hair ends .
Super double drawn is an ideal choice for ladies who wants to get a perfect thickness for their hair. Yet, each type of hair standard suits one's need. So, let's see their pros and cons below.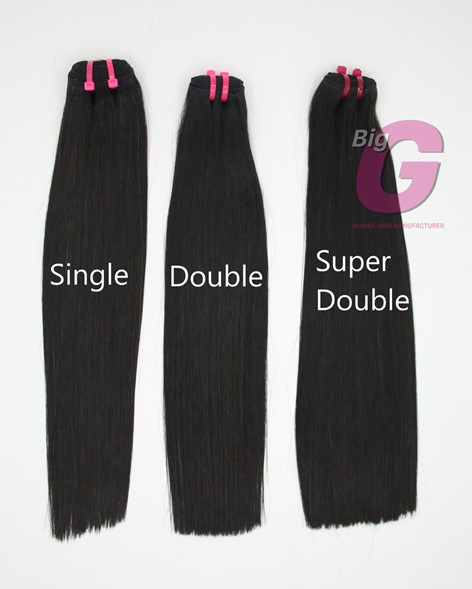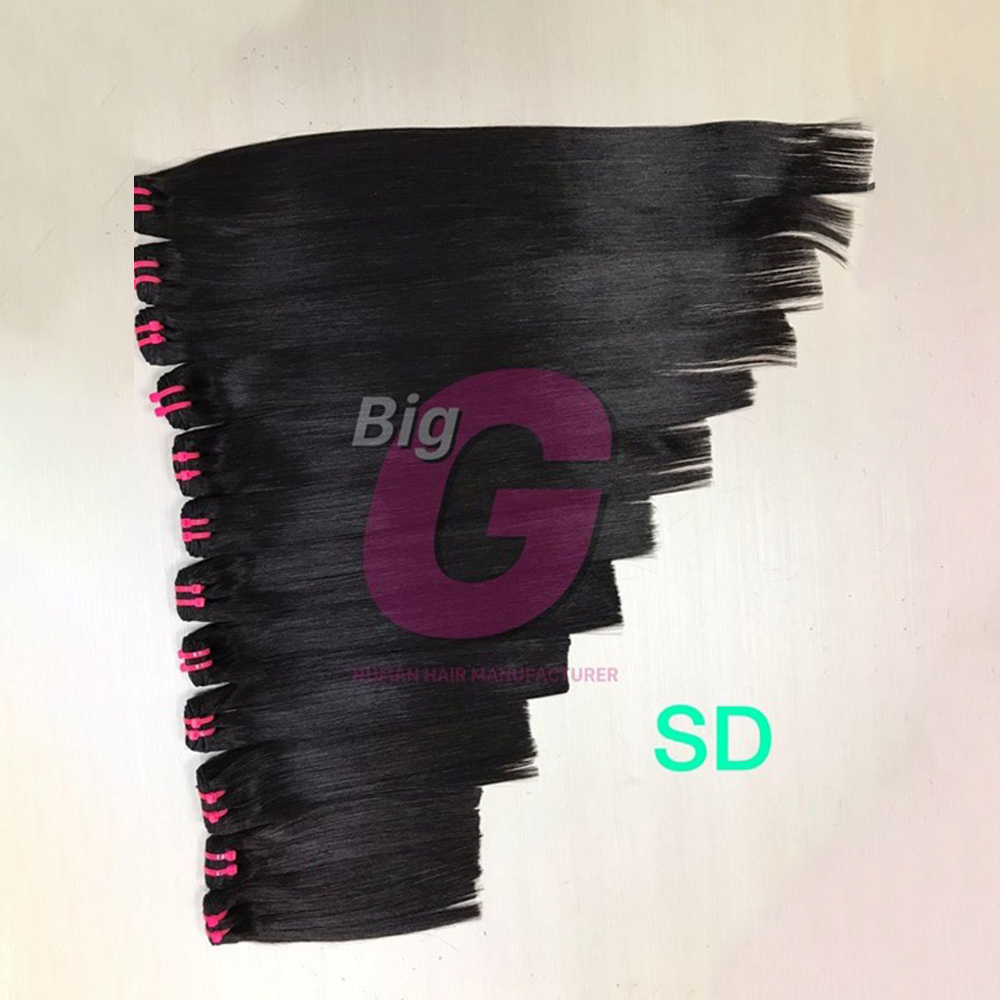 Single drawn hair is the most common thickness for hair extensions, and it's a popular choice among hair extension wearers.  be thick at the bundle's tip and taper off significantly towards the end. 
Pros and cons:
+ Pros:
Best for ladies who seek a natural finish look and do not require a massive volume
Often cost less than double drawn and super double drawn
+ Cons:
Lack of volume
If you want a fuller look, you may need to trim the ends, but it means you can't get your dreamy length.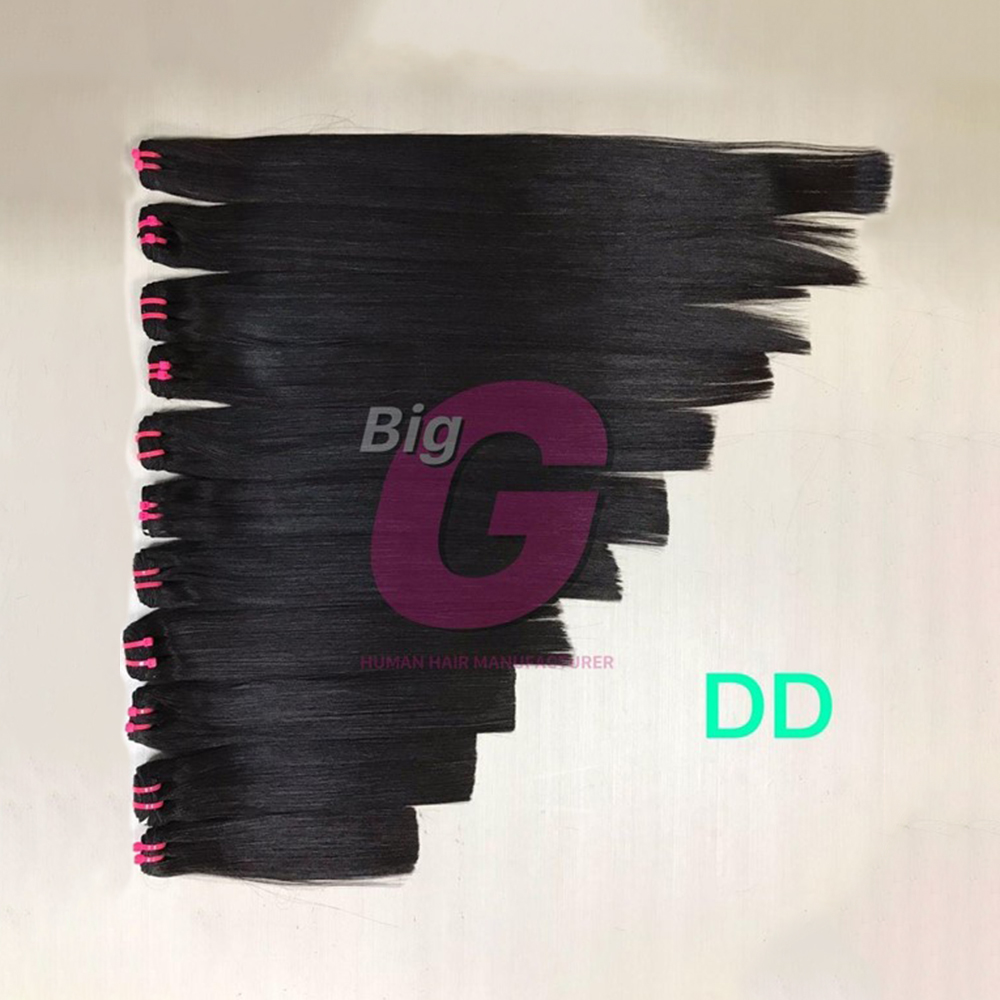 Double drawn is the average standard. It features thicker hair ends with a higher level of hairs having the same length.
Pros and cons:
+ Pros:
A great choice for a voluminous and glamorous hairstyle
You can get a full-bodied look easier
No need to buy a lot of bundles since the hair is thick right to the tip
+ Cons:
More expensive than single drawn hair
Since the hair is thick from root to tip, it's quite heavy to wear.
Not a good option for ones with fine hair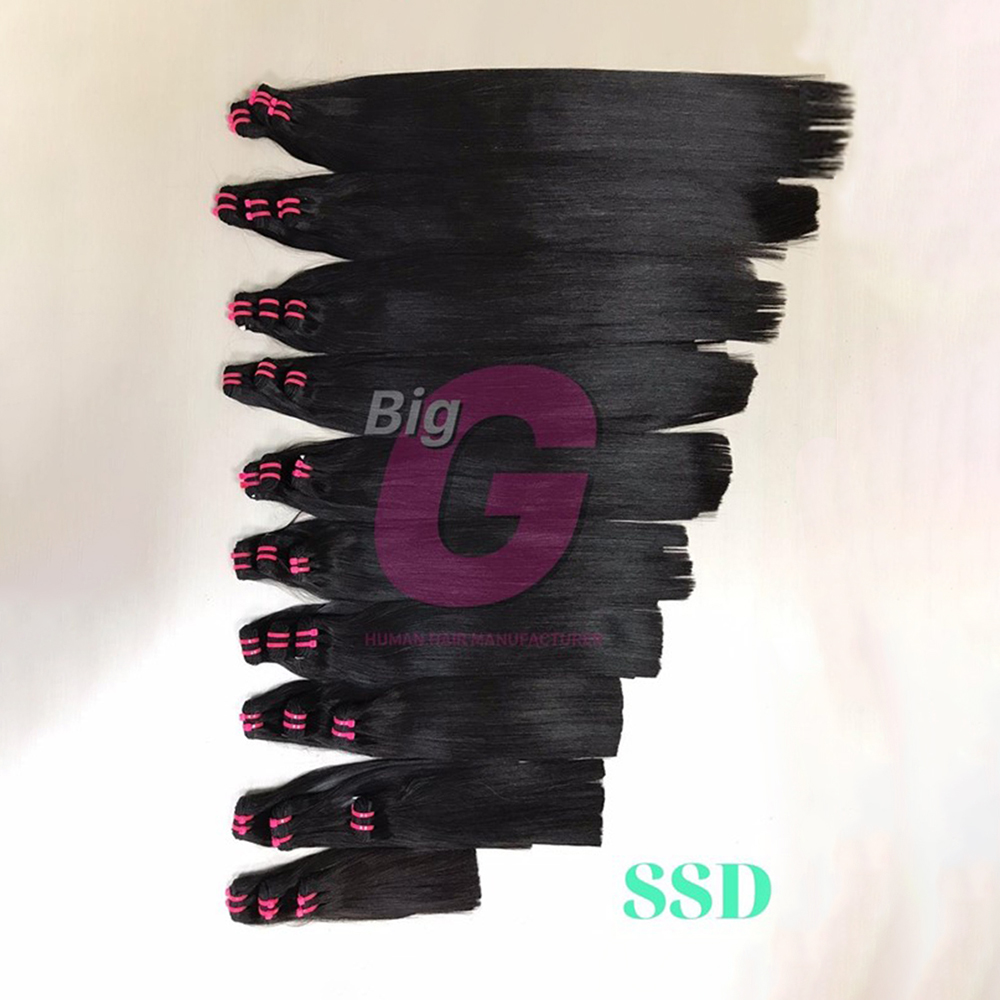 Super double drawn human hair is the thickest hair compared to single and double drawn hair. It has the highest portion of hair strands with the same length. Super double drawn is the best option for those who want to get thick tresses.
The making process of super double drawn is also more sophisticated than the two other hair standards. Skilled craftsmen pluck the hair by hand with no machines allowed. That's why the hair gives the impression that it is our natural hair. 
Pros and cons:
+ Pros:
The hair has the same length right from root to tip, giving you a fuller and more natural look.
+ Cons:
Due to the sophisticated production process, super double drawn is the most expensive hair compared to single drawn and double drawn hair.
So, these are all about BigG Hair's hair standard.
If you have any questions regarding our hair, please don't hesitate to Contact Us NOW.