How to complete Order from BIGGHAIR
There are 2 ways to contact us
Customers can send a message or make a call to the hotline: (+84)-868-812-379 to get more information
Look for accounts of sales staff in charge of social networks, and contact them by message or whatsapp
To get the product price, customers need to provide the following information:
The type of hair, length, texture, color, standard, quantity
For example: Weft hair – 12 inches, straight, natural black, super double drawn, 5 bundle
In case you still haven't decided on the exact item to buy, you can ask the sale to send the full price list, or check at: https://bigghair.ng/bigg-hair-products/bigg-hair-price/
About shipping fees; You need to remember, we usually ship through the agency, so we only charge the shipping fee from the company to the agency, the rest will be paid to the agency when the goods arrive in Lagos.
4. Send deposit or full payment
The payment process will be as follows:
The first case: 50% deposit to make the goods, the remaining amount will be paid after the goods are finished
The second case: 100% payment
Bigghair accept payment from agency, onepay payment gate way, paypal, western union, bank transfer, but the common payment methods is payment by naira to agency and Onepay. Here is step to do it
Firstly, you contact to one of our agency above, (or if you have other agency). If you want to send 1000$ for example, the agency will tell you how much you should send to their naira account and give you the detail of bank account. Don't forget to ask about shipping time, shipping fee, custom fee, or all other fee that may charge in payment and shipping.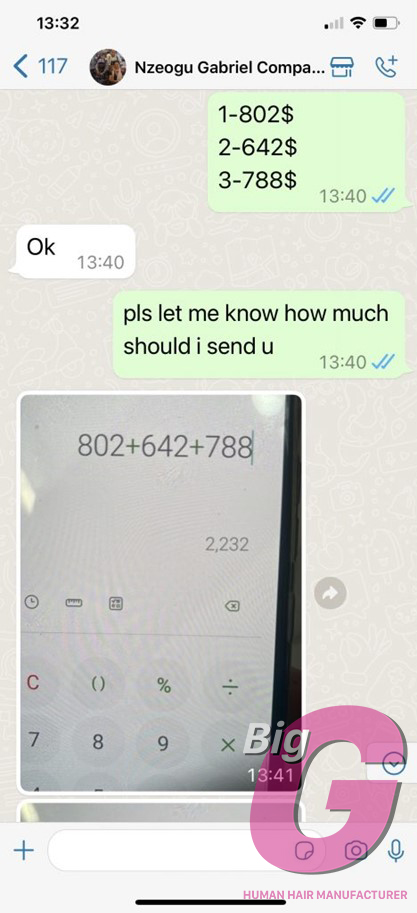 Click image to view detail

Here is our video to give you payment info
Time will depend on each type of product and quantity of products
We will notify you when the order is completed. Before shipping, we will check to make sure that all goods are in accordance with customer requirements. And the customers have to confirm the order after watching the hair photo, hair video, or video call.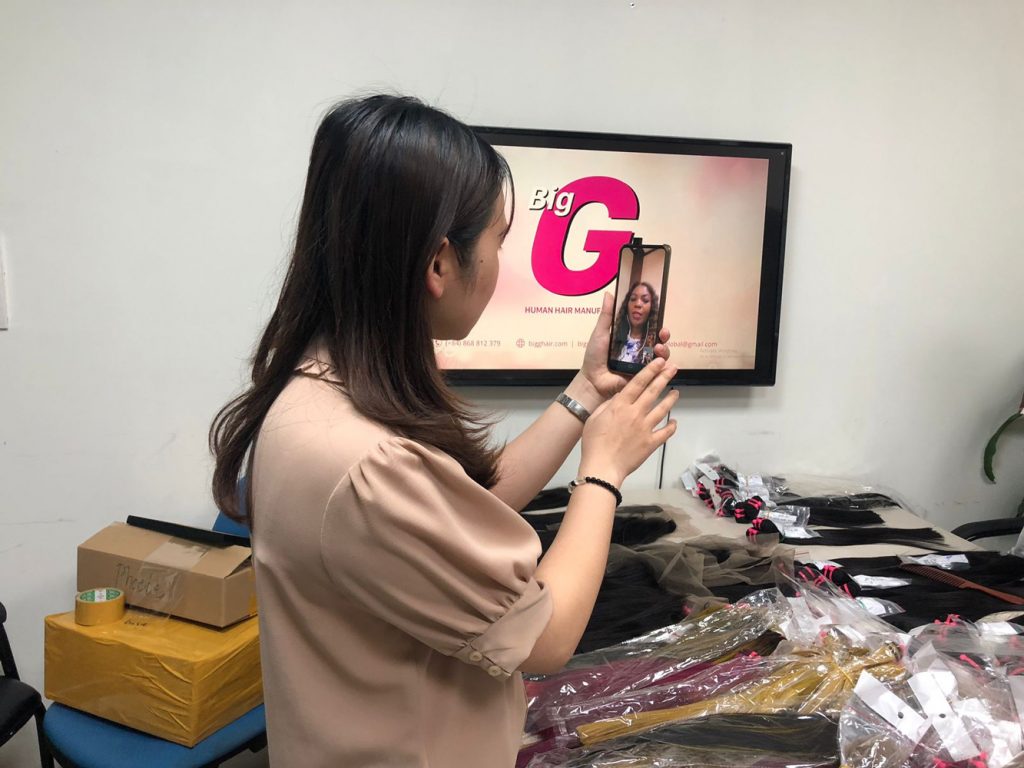 7. Pay the remaining amount if you have not made a full payment
BIGGhair can ship by many method: Agency, UPS, Fedex, DHL. However, shipment by agency is the best way, because it is cheaper than other method.
Here how it work
Secondly, when agency received the package, they will message you about the time for delivery. The package will be ship to agency's Lagos office then they will inform you again, in order to let you pay for shipping fee and custom fee. This fee will be follow agency's policy. But anyway, it will be so much cheaper than DHL, UPS or other method.
Finally, you paid them all the fee, they ship the hair to your door. Shippment complete.
You can see more at
We hope that with this informations, you can feel easy to make an order with Bigghair company
BIGG HAIR is and always will be the most beloved and trustworthy company by customers due to our full understanding of all the guest's demands and expectations.
"Business is the trust" – With your trust, we will do bigger business!