Closure is an ideal hairpiece for ladies who are recovering from hair loss or a period of continuous hairstyling. Not only does closure add volume and length to your hair, but it also protects your natural hair below. They are an excellent protective style because they completely cover your scalp. So today, let's get a full understanding of closure, including what is closure, how much is closure, different types of closure and their benefits, how to use, style, and make it more natural, its durability and haircare process and where to buy the best lace closure.
What is closure?
Closure is a type of hair attachment that provides full coverage and protects your natural hair. People can use closure for wig making and sew in weave. It is used to close off your wig or a particular style. That's why people call it "closure".
Unlike tracks, closures are attached to a lace or silk base, allowing them to resemble a scalp. The base is made up of a piece of lace or silk fabric with several single hair strands connected to resemble a scalp. Closure hair comes in a variety of sizes, but most are square or rectangular.
In general, closures are perfect for anyone looking for a full-coverage weave.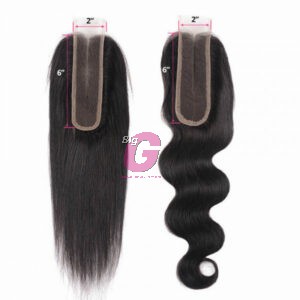 Types of closure
When it comes to categorizing closure, we have many different types of closures based on the base material, style for parting, sizes of lace, and colors of the lace.
Based on base material: silk closure and lace closure
Based on style: three part closure, middle part closure, and free part closure
Sizes of lace: closure 2×4, 2×6, 4×4, 5×5, …
Read more: Different types of closure for stunning hairstyles
What are the benefits of using closure hair?
Less tension on your hair and scalp
Using a closure has a number of advantages. For starters, it doesn't interfere with your natural hair. Traditional hair extension attachment methods, for example, require you to use hot irons to fuse the tips of your hair to the extensions or weave them into your natural hair. These techniques can put a lot of stress on your natural hair, which could lead to hair loss. Because a lace closure does not adhere directly to your hair, the stress on your hair is reduced a lot.
Natural-looking scalp
Another benefit of a lace closure is that it appears more natural. When using other types of hair extensions, your hair may show through the extensions, preventing you from wearing hairstyles that require you to part your hair. Yet, with closure, the lace base looks like your natural scalp at a distance, thereby creating a more natural look.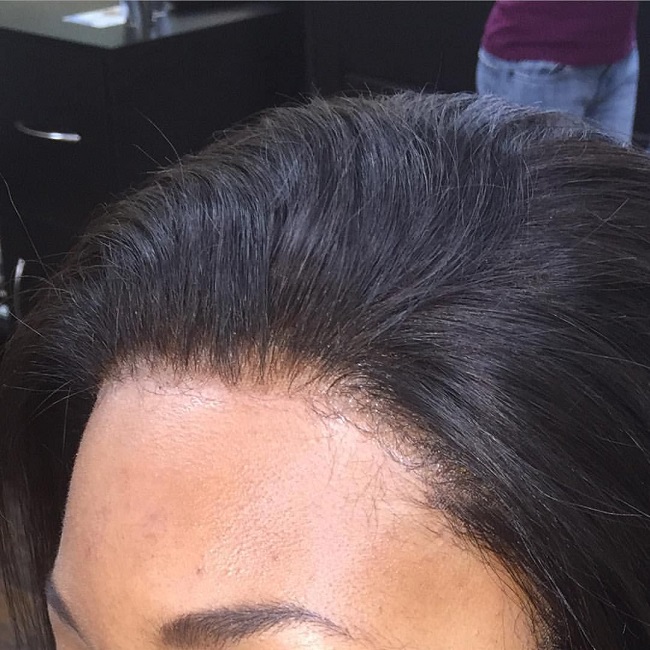 Lace closure protects your hair
Many people who don't have experience in closure and hair extensions often ask if closure damages natural hair. The answer is absolutely NO. Lace closure is safe for your hairline and scalp. You may easily take it off at the end of the day to allow your hair to breathe.
Lace closures can help you integrate your weave with your natural hair's color and texture. To match your weave, you don't need to use heat or hair dye to color some parts of your hair. Instead, you'd just be dyeing your weave and closure, which you could dye any color you like, rather than your own hair, making the process considerably safer. Wearing a lace closure lets you try out a wide range of styles and colors while causing minimal damage to your hair.
How much is closure?
Closure comes with stunning benefits. It is one of the most popular hair items in Nigeria. Nigerian women often purchase a closure with several human hair weave bundles to make their own human hair wigs or closure sew in.
So how much is closure for wigs in Nigeria?
Human hair closure can cost from N5,000 to N60,000 depending on the length, texture, color, sizes of lace and types of lace base, etc.
How to use closure hair?
Closures are not difficult to install, but it is recommended that you have a professional do it for you. All you need to do is braid your hair into neat cornrows and then attach the closure over the top. There are several ways to attach the lace closure, including taping, gluing, or sewing it into your braids.
If gluing and taping are your options, you can do it on your own. However, if done incorrectly, they might cause problems such as pulling on your current hair.
If you opt for closure sew in method, you can still do it yourself, but it's harder to do. You may need the help of others to sew the closure hair, but this method will be less stressful for your hair. Lace closures that are properly applied will be practically indistinguishable from natural hair.
And as we've mentioned above, closures can be purchased individually or as part of a package that includes a sew-in wig or hair extensions. You can use it to make a wig a create a closure sew in weave.
Closure sew in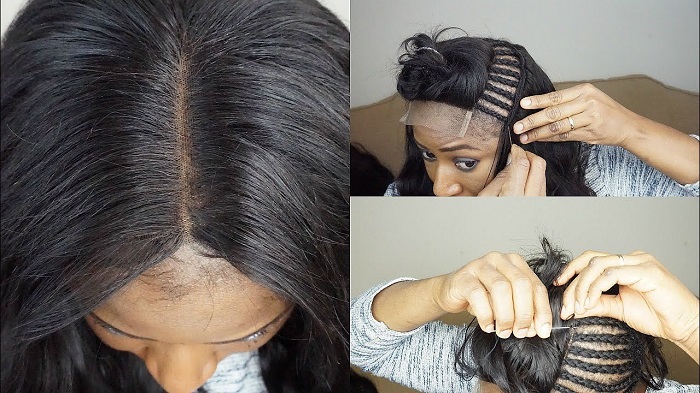 Closure sew in is often known as a sew in with closure. This method of installing lace closure is ideal for someone who has never worn lace closure before or who wishes to keep the same hairdo every day. A lace closure is a terrific, simple, and affordable alternative for a stunning everyday look that may be worn to work, school, or casually. Closure sew in is a cool way to maintain your natural hair while still appearing amazing! To create a sew-in weave with closure, you will sew in the closure and hair tracks into the cornrow braids of your natural hair.
Follow the post: 7 steps to make a closure sew in weave from scratch
Closure wig
Closure wig is a wig made by using closure and human hair weaves. A closure wig can blend perfectly into your natural hair. It creates an illusion that the hair really grows from your scalp.
So, how to make a closure wig at home? Follow the tips on the blog post: How to make a wig with closure?
But whichever way you choose to use your closure, make sure you sew it down tightly to ensure security. Also, remember to sew the closure first before you add any extra hair to your closure sew in or closure wig. This will give you enough space to work with the hair. If you do it the other way around (Sewing the tracks before the closure), you may not have enough room to stitch your closure down. This will also help the closure lay flat.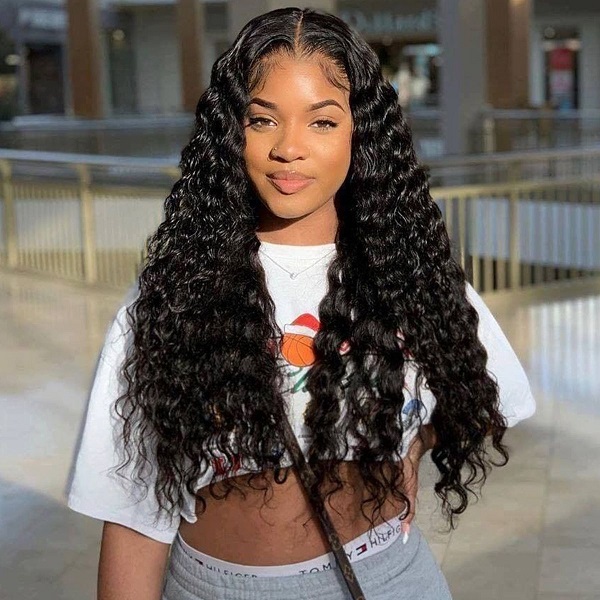 How long does a lace closure last?
It depends on how you use and treat the hair piece. The better you maintain your lace closure, the longer it will stay with you. With proper care and storage, you can reuse your lace closure many times.
In most cases, if the lace closure sewn in is well maintained, it can last for 8 to 12 months. For human hair closure wig, you can use it for up to 3 years if you invest in high-quality hair.
How to make closure look natural?
To make your hairpiece blend well with your natural hair so that you can get the most natural look with it, don't forget to follow the following tips:
Choose the right lace closure
Opt for the right lace color for your skin tone
Trim off the excess lace
Hide your natural hair with braids or pins
Use skin concealer to hide the lace
Read more: 10 action tips on how to make closure look natural
How to maintain closures?
Athletes and sports enthusiasts may prefer closures that require less maintenance than frontals. You can wash and condition your closure to refresh its look, but we recommend that you let it air dry.
When it comes to taking care of your closure, make sure you are not too rough with it. To avoid balding, it's better to avoid frequent brushing and pulling of the hair. This will ensure that you can reuse your closure many more times in the future.
Different closure styles
Although closures are not as versatile as frontals in terms of hairstyle, you can still create a lot of styles with your closure hairpiece. Below are some examples
Hairstyles with a middle part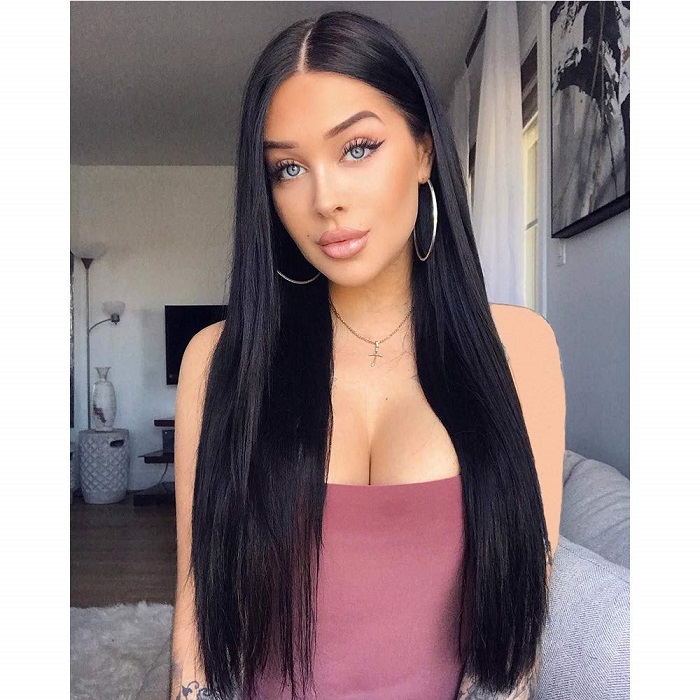 When it comes to middle parts, closure is the best option. If you're going for a bone straight hairstyle, a closure will keep your middle part looking sleek and nicely matched.
Bone Straight Natural Black (1B) Lace Closure
Bob and lob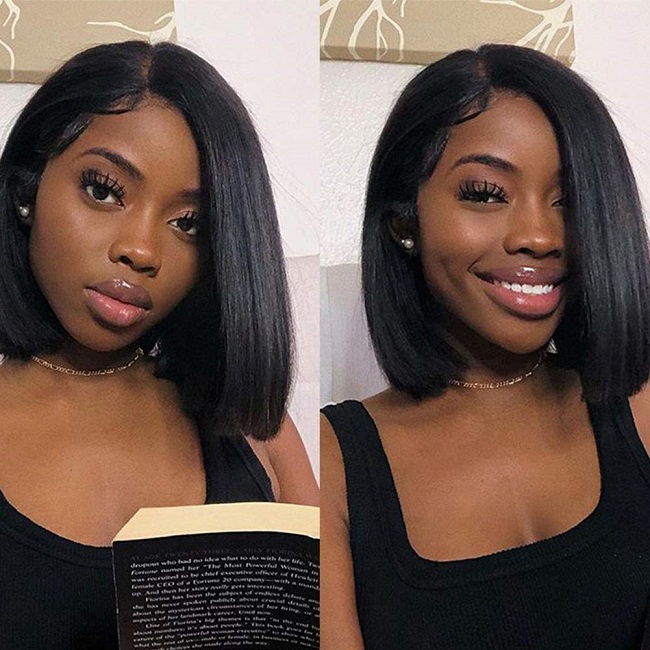 If you are a fan of bob and lob hairstyles, closure should never be out of your list. When you wear a bob, you're usually not messing around with the part; instead, you're keeping it in one spot. When it comes to bobs and lobs, a closure is absolutely the way to go, whether it's a side part bob or a center part bob.
Curly hairstyles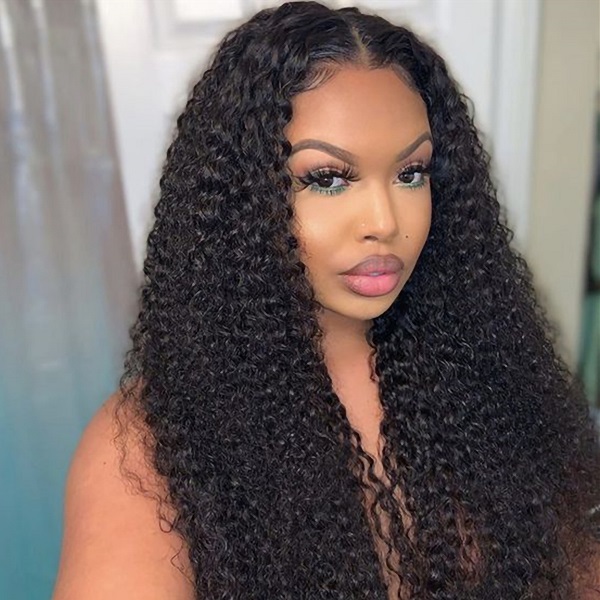 Leave out might be a problem for curly hairstyles since your hair texture may not mix smoothly or match the texture and color of the bundles you're applying. In this case, using a closure will help you solve the match.
Where to buy the best human hair closure in Nigeria?
Closures are very popular among ladies who want to wear their hair in a protective style or who have thinning hair. So, where can you find high-quality human hair closure?
In Nigeria, there are many hair salons and vendors that supply lace closures. But it's often not cheap to purchase a high-quality human hair one since most wigs and hair extensions in Nigeria are imported from other countries like China, Vietnam, and India. You can also easily order the hair online, but it will take you a longer time to get the hair.
However, coming to BigG Hair, you will no longer have to worry about such problems. With the official store and office in Lagos, Nigeria, BigG Hair offers hair users and salons the finest human hair closure at an UNBEATABLE price since the hair comes directly from our hair factory in Vietnam to the hands of users. You will also not have to wait for the long delivery time. We have a wide item in range at our Nigerian office to meet the instant demand of buyers.
So above are the top 10 things about closure you should know before start selling or using it. We hope that this blog post is useful to you. Thanks for reading.