Just like other types of hair extensions, you will need to fix your closure here and there to get the most natural with the hairpiece. So, how to make closure look more natural? Below are 10 tips to follow now for a stunning look.
Choose the right closure
The first thing you need to do is choose a high-quality lace closure that matches the color and texture of your natural hair. To achieve a natural look, it's better to part the hair in the closure. However, please note that a side part closure has a more natural appearance than a center part.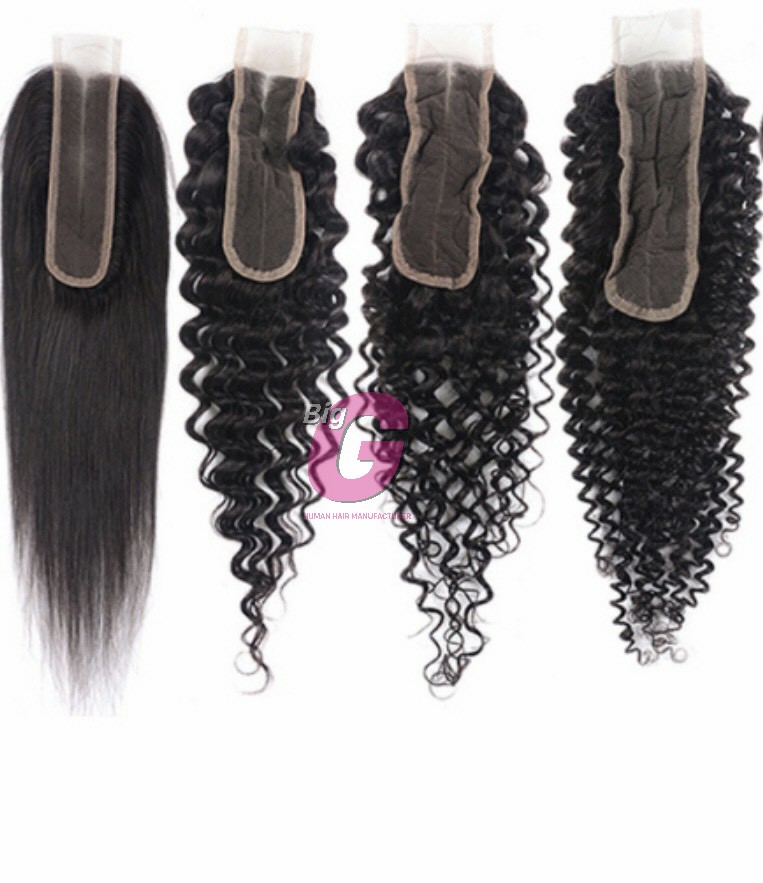 Pick a lace color that matches your skin tone
The lace base of closure comes in different colors like light brown, dark brown, medium brown, and transparent color. Opt for a transparent color that is practically unnoticeable and blends into your scalp for a natural-looking result.
You may also dye the lace at home with a fabric dye that isn't too dark but matches your skin tone. Make sure you just dip a cotton swab into the dye and apply it to the hair part or the hairline where the lace will be visible.

Bleach the knots
The visible knots on the lace base are the most obvious drawback of lace closures. To prevent hair shedding, the strand is knotted once or twice into the lace. As a result, if you look at the lace closely enough, the knots are obvious and easy to see. Therefore, bleaching the knots will make them undetectable, thereby creating a natural-looking scalp.
You can bleach the lace yourself or have a professional do it. If you bleach your lace closure at home, make sure you do it carefully so as not to stain the hair.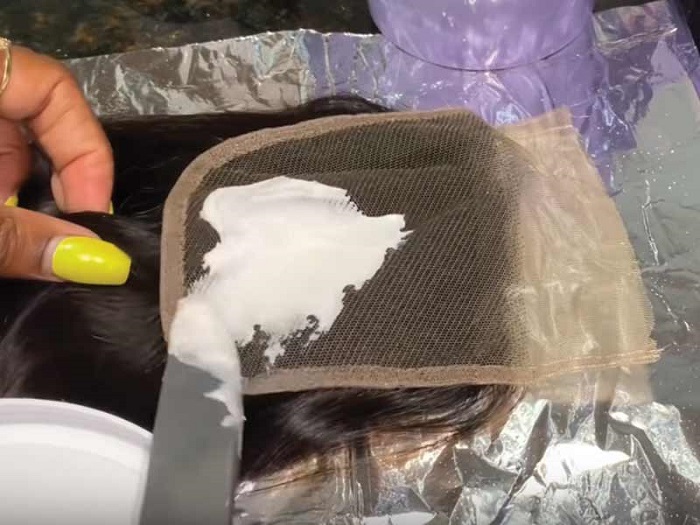 Pluck the hair
Plucking a few hair strands from your closure will make it look more natural. Just remember not to pluck just one spot. It will cause a balding and unnatural look. The right way to do is to pluck every here and there.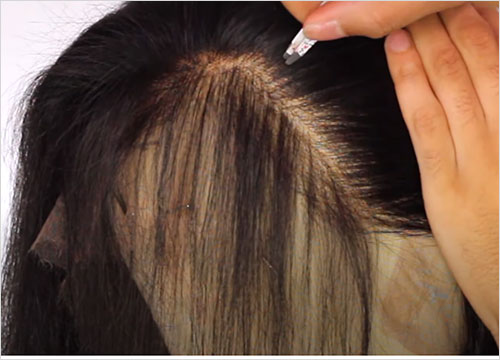 Make a flat foundation
It's critical to start with a flat base. Smoothing your hair down with a gel or mouse will work nicely if you have a shortcut. And if you have medium and long hair, just braid it nicely. You can use cornrow braids to hide all your hair. Once your hair lay down flatly underneath, your closure will look more natural.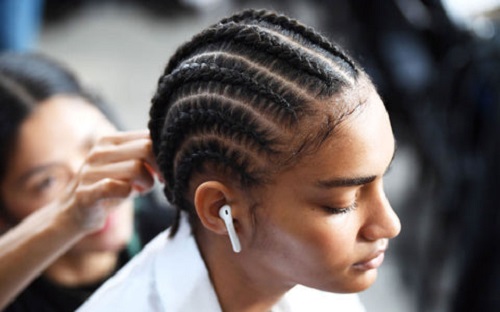 Adjust your lace closure
It can be difficult to get the hair to sit down after you've readjusted the part if you get closure with a versatile part. To overcome this, moisten the hair, reposition the part, and dry it with a blow dryer. It will be easier to adjust the hair if it is still wet.
 You can also part your hair, spritz it with hairspray, then use a flat iron to keep it in place.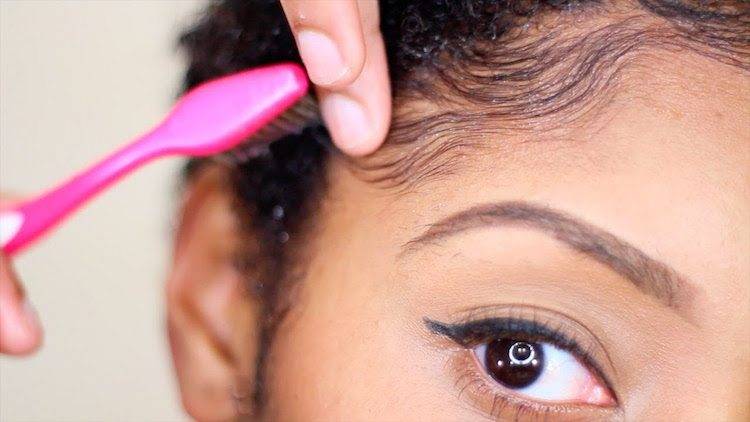 Make use of your concealer
If you choose light brown lace closure and it does not match the complexion of your scalp, you can add concealer or foundation to your part softly. To set the makeup, lightly dust it with the translucent powder while avoiding the hair.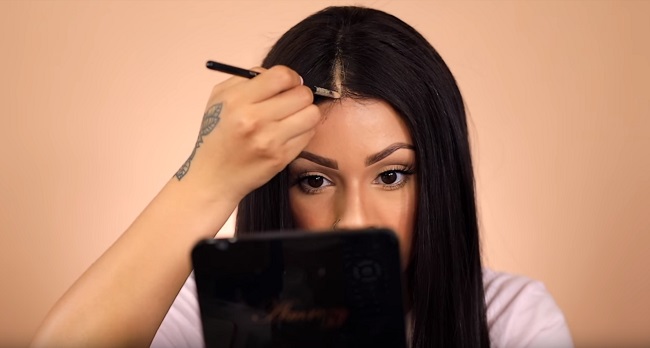 Cut the excess lace
Before you wear the complete lace closure, don't forget to trim off the excess lace. You should use sharp fabric scissors to cut the lace. It's also better to make small cuts toward the hairline. This can prevent snags or overly jagged edges.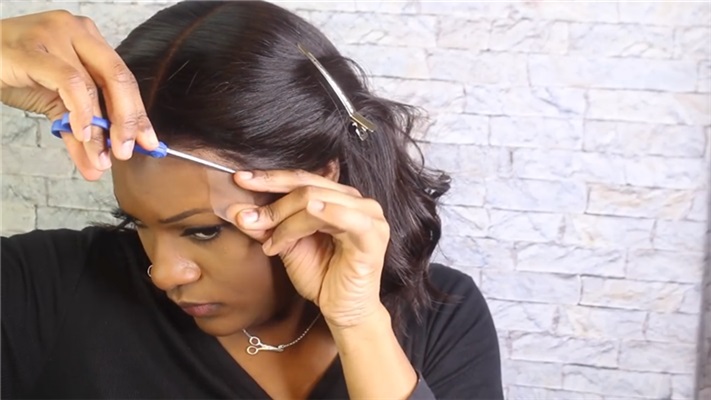 Create baby hair
Baby hair can make your closure wig or closure sew in more natural. Yet, don't overdo it, just pull out some small hair for the best look.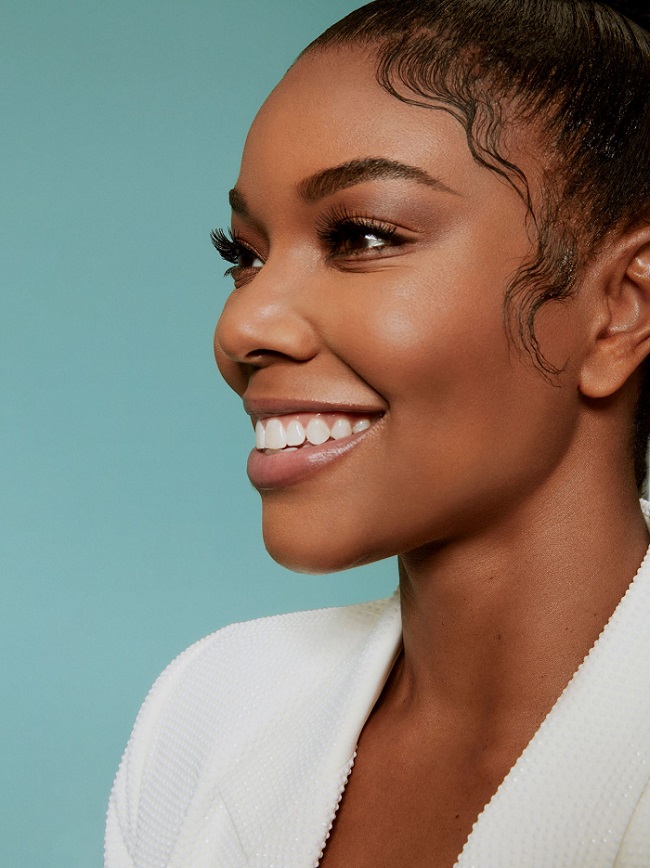 Try your baby powder
If your lace closure is overly shiny, simply dust it with baby powder and brush it to make the hair on your closure look darker and more natural. When styling your lace closure, use a wide-tooth comb and a vent brush to lessen the pull on the hair.
Above are our 10 action tips on how to make closure look more natural. We hope that these tips will help you get the best look with your hairpiece. If you have any questions regarding human hair lace closure, don't hesitate to WhatsApp BigG Hair. Thanks for reading!