Curly wigs allow you to try plenty of styles from wavy and light curls to tight kinky and coily curls. You can straighten them for an incredibly elegant look, or wear them as big and voluminous as you want. It also sounds cool to dye the wig with your desired color or change the length for various styles. So, in this post, we will be sharing some tips on how to style curly wigs for the best look.
How to style curly wigs?
Maintain defined curls and waves
There is no doubt that when the curls are defined, curly wigs look their best. And in order to keep defined curls and waves in the wigs, many girls choose to use an extra amount of products. Yet, this only weighs down the hair and lowers its bounce.
To keep the curls and waves defined and moisturized, you only need two things: water and mousse. You can use a spray bottle and completely spritz a curly wig. Then, to define and hold the curls and waves, apply mousse from top to ends of your wig.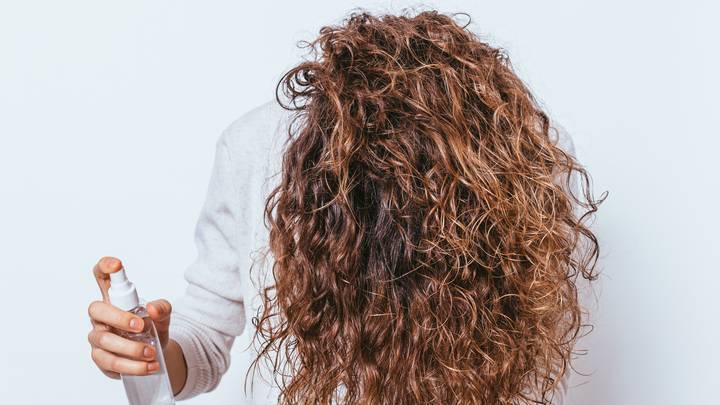 Straighten your wig
There will be a time when you want to change the texture of your curly wig. And giving it a sleek straight look is a great option. Before straightening your curly wig, be sure to make good preparation to avoid heat damage. Always use a heat protectant on your wig before you do any heat styling.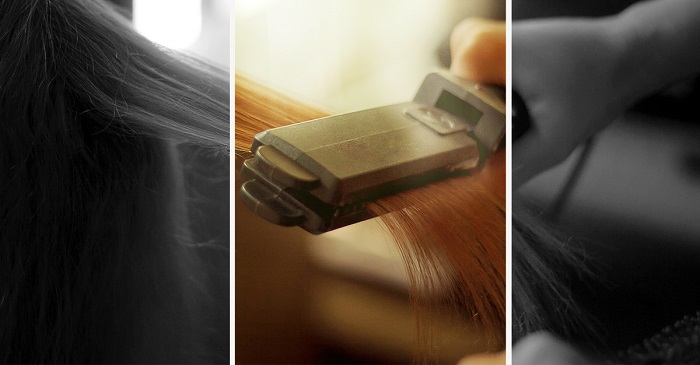 Read more: How to straighten a wig – 4 easiy methods to do
Try a new color
If you are afraid dying your hair can severely harm your natural hair, just do it on your curly wig. You can choose a curly wig in the hue you love, or opt for a human hair wig and dye it the exact shade you want. Trying wigs in different colors lets you determine which hues look best on you.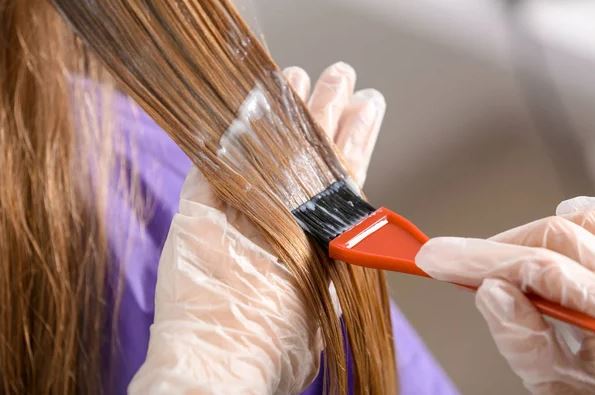 Read more: How to dye a wig in 5 steps?
Go for your favorite haircut
It takes longer to grow curly hair, but once we do, we want to maintain it rather than go for a shorter haircut. However, with curly wigs, you can get whichever length you want. Curly hair wigs enable us to get the haircut of our dreams. You can experiment with different haircut styles to see which one suits you the best.
We advise you to first purchase inexpensive wigs so you may experiment with various hairstyles to find the one that best suits your personality and way of life before making a larger investment in high-quality human hair wigs.
If you don't want to make a major change to your curly wigs, it's better to trim some hair to make it easier for styling or cut some hair to suit the contour of your face. If you want to drastically alter your wig, it is best to take it to a stylist who can cut it and will be able to tell you beforehand if it will work.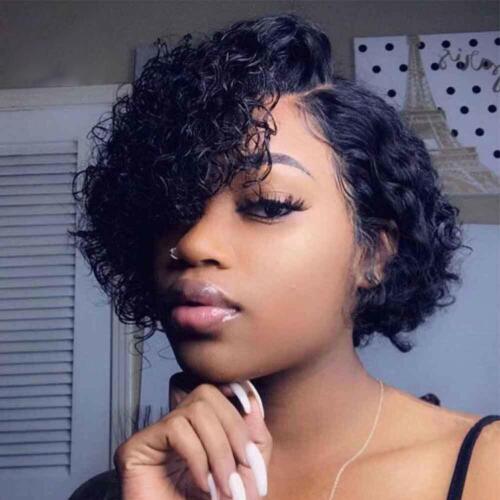 Use your flat iron
Many ladies use their blow dryer to add volume to their wigs. Yet, this is not the right move to do. Using a blow-dryer can damage the texture of your curly wigs and make them uneven. Instead of using a blow dryer, you should choose a flat iron which can add volume towards the base and prevents a flat head appearance.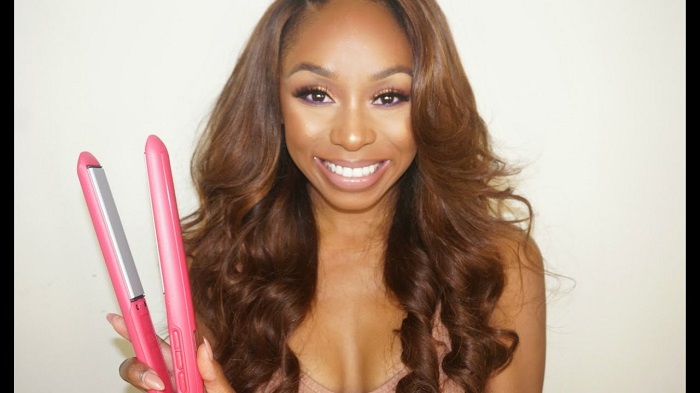 Use products for curly hair
Along with purchasing hair products free of potentially harmful chemicals, you should also look for those designed specifically for curly wigs. These products will facilitate hair styling and enhance the curls.
6 ways to wear curly wigs
Changing the way you wear your curly wig is a great way to give it a new look. Below are 6 ways to wear your curly wigs:
1. Messy updo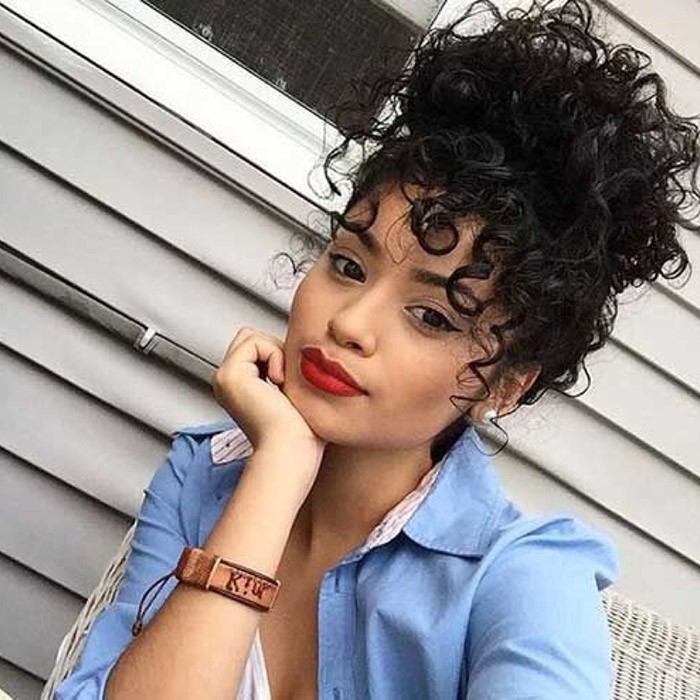 2. Curly hair with bang
3. Cuffed high ponytail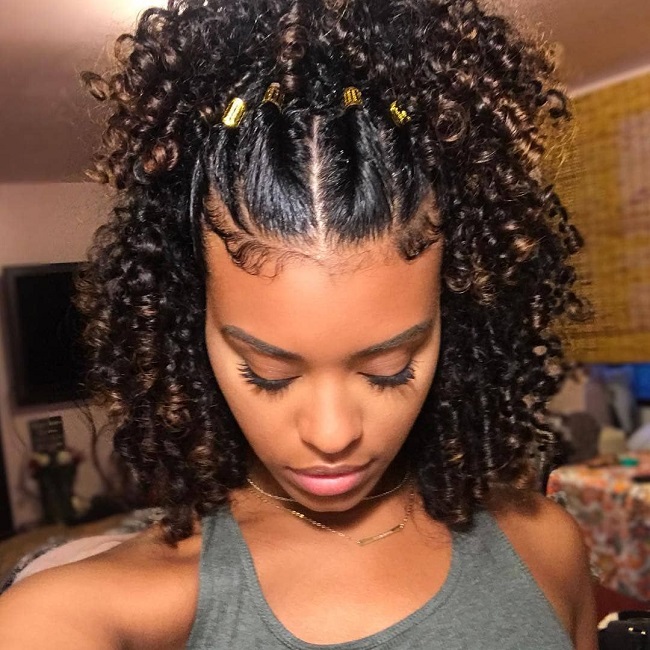 4. Half bun
5. Top-knot with headband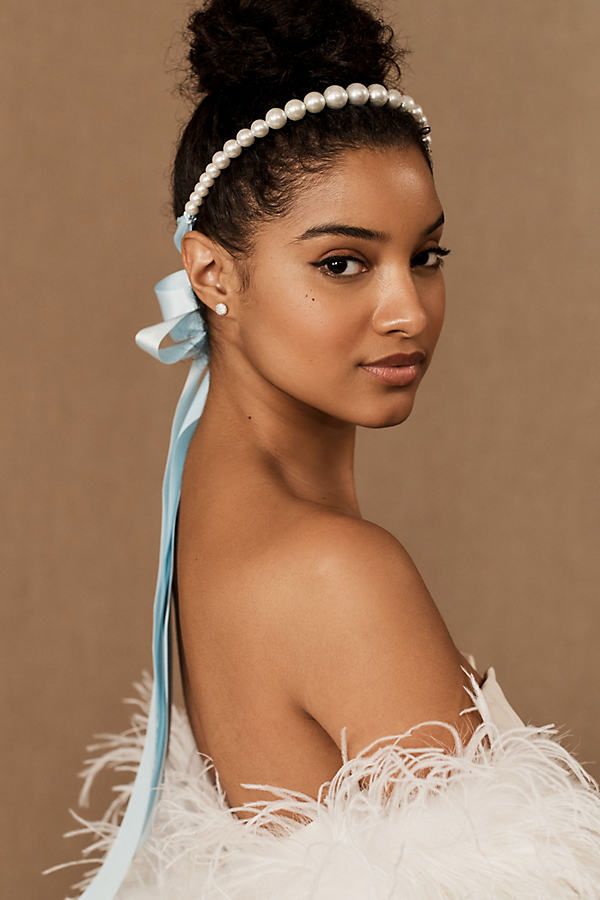 6. Side-swept low ponytail
Learning how to style curly wigs is as important as how to maintain them. So, make sure you treat your wig well to keep its stunning look.
Keep following BigG Hair for more useful tips!