Quick weave is a popular style among weave wearers. Yet, not everyone clearly knows about this style before installation. So, to get the best out of the quick weave style, let's learn everything about it with BigG Hair.
What is a quick weave?
As its name states, quick weaves are created as a quicker way to install weaves. It is a type of weaving method in which hair wefts are attached straight to a protective weave cap before bonding.
Basically, it serves as an effective protective style and an ideal alternative to the traditional sew-in weaves. Quick weaves can be done at home or by a professional hairstylist.
The pros and cons of wearing a quick weave
The use of quick weaves is becoming more and more popular. It's well-known as the quicker, less expensive method to install wefts, compared to the sew-in weave. But, is that the truth? Let's get to know the pros and cons of quick weaves for a full understanding.
Pros of quick weave
Less expensive: When compared to the price of other extensions like sew-ins or clip-ins, quick weaves are less expensive. Depending on whether you install it yourself or get it done at a salon, you should budget $60 to $160.
Quick to install: Normally, it takes 1.5 hours to complete a full quick weave hairstyle. This is just half as long as it generally takes to install a sew-in. Therefore, quick weaves are a terrific option for a beautiful, pleasing look in a manageable amount of time, whether you're a busy mom, a working professional, or both.
Low maintenance: Other than wrapping your hair at night and possibly re-laying down your edges, this style doesn't take any maintenance. You won't have to worry about daily styling and manipulation while having quick weaves.
Less tension on hair: Because the wefts are attached right to the wig cap, quick weaves also put the least amount of stress on your hair.
Easy to do: Quick weaves are easy, do-it-yourself hairstyles. You may find all the supplies you need for a quick weave at a fair price at your neighborhood beauty supply store or online. You can try out new styles without spending a fortune or wasting a lot of time.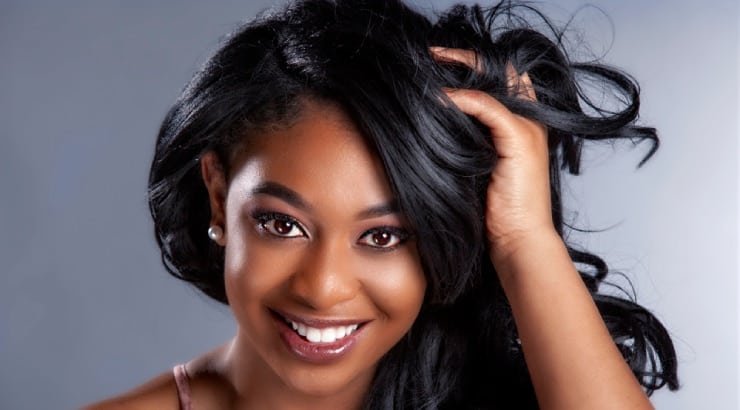 Cons of quick weave
Even though quick weaves have a lot of advantages, they are not the styles for everyone. The majority of their shortcomings are the result of poor installation.
Short lifespan: Quick weaves don't last long. You can have the style for about a month since the glue wears off quickly.
Hair breakage: Using glue to style quick weaves may result in hair breakage, especially if you wear the style for an extended period of time or fail to remove it gently. Make sure to install and remove your weave properly to avoid damaging your hair
Hair dryness: Some hardening gels, especially those that include significant levels of alcohol, may result in hair dryness and breakage if you use them to slick down your hair rather than braiding it. If you choose to use gel for slicking down your hair, be sure to use alcohol-free gel.
Shedding: Because you'll be cutting tracks or hair wefts to fit around your wig cap, the hair wefts are more prone to shed.
How to do a quick weave?
As we've said above, quick weaves can be done easily at home. Quick weaves are normally created by using glue. The process involves prepping your hair and adding the wefts into the wig cap. So, how to do a quick weave at home?
Check our blog post: How to do a quick weave at home like a pro?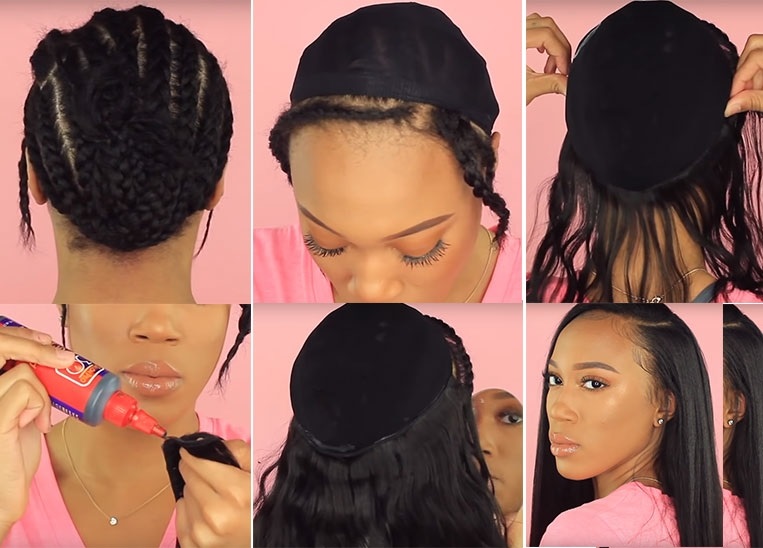 How to take a quick weave out?
After you've learned how to do a quick weave, it's also important to know how to take it out properly. If you don't remove the style properly, you may risk damaging your hair.
Read more: How long does a quick weave last and post-installation care
What hairstyles can you make with a quick weave?
There are many hairstyles you can make with your quick weave, and half up half down quick weave is one of them. Choosing a flattering hairstyle with a quick weave will surely level up your look. And don't forget to add some colors since quick weaves are all about fun and beauty.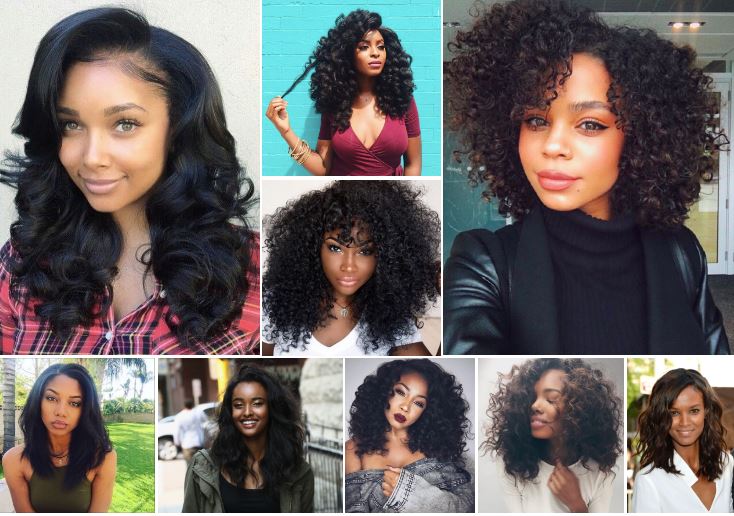 Read more: Top 10 flattering quick weave hairstyles and tips for a perfect look
Where to find the best weave hair for stunning quick weave styles?
BigG Hair offers high-quality Remy human hair weave at the best factory price. Our weave hair comes with an excellent look that has won the heart of numerous customers all over the world. We have representative offices in US, UK, Germany, and Nigeria, so you can come and check the hair personally.
So, come see us now or send us a message via WhatsApp to get the best deal!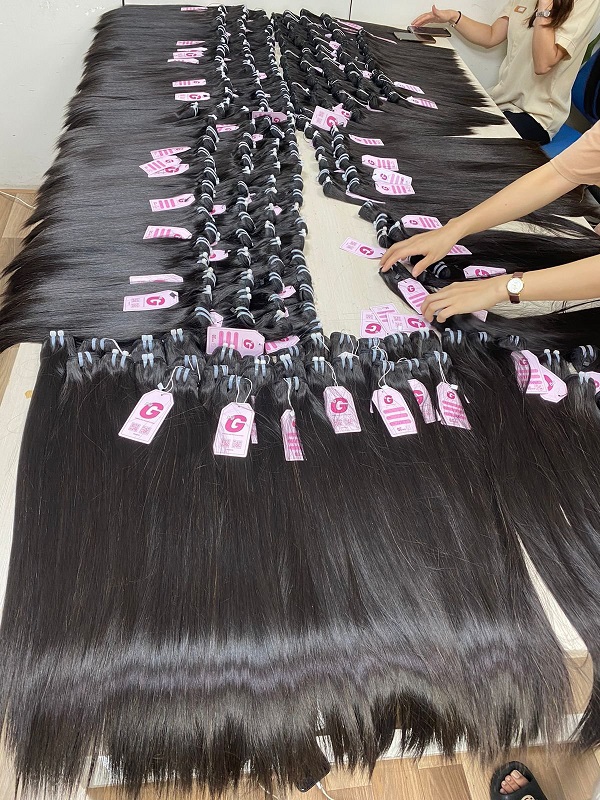 If you want a polished look, quick installation, and simple removal, quick weaves are a fantastic choice. Try it out now and share your thoughts with us in the comment section below. Thanks for reading!