For busy women who don't have much time to style their hair, quick weave hairstyles are marvelous options. They are quick to do and super easy to maintain. You can forget the daily styling since quick weaves do not require much manipulation. And below are some charming quick weaves hairstyles you can make to rock your day.
10 alluring quick weave hairstyles
Half up half down quick weave
If you are looking for a hairstyle for your long quick weave, half up half down quick weave should be on your list. It is an excellent look for those who want to show off the hair texture while keeping the hair away from the face.
Curly quick weave bob
A quick curly bob weave is a fantastic option if you are having trouble growing out your natural hair. Pick hair that is as thick as you like it, with tight ringlets or loose waves. If you want more volume to the style, try to create some layers.
CURLY WEAVE HAIR FOR QUICK WEAVE HAIRSTYLES
Wavy bob
The feathered wavy bob is another great choice for quick weave hairstyles. This hairstyle is ideal for you if you've never worn your hair in waves before.
This hairdo features a center or side part with hair that is slightly waved, giving it a feathery appearance.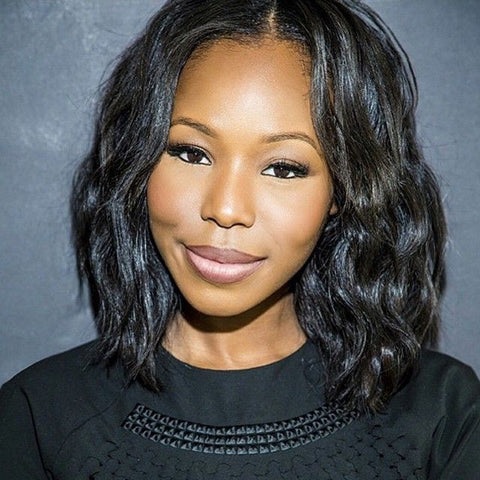 Long straight quick weave hairstyles
This long straight hairstyle is one of the most popular quick weave hairstyles. It beautifully shapes your face. This style is fairly simple to create and requires little upkeep.
Half up half down quick weave bob
Half-up, half-down bobs are cute, stylish, and playful. They are a terrific choice for pulling hair back to reveal your face and let you get to work with little manipulation.
Long bone straight quick weave
This hairstyle is one of the latest quick weave styles to try. Bone straight looks the best with long hair length since you can show off its sleek straight look. If you'd like, you can have some leave-outs to help it match your natural hair more naturally.
Curly blonde quick weave
The curly blonde hairdo is your best bet if you want to go for a straightforward yet attractive look. Among quick weave hairstyles, this is the most basic yet glitziest. You can get the style by creating tight curls with heat tools and coloring your hair extensions or opting for a curly hair item with the curly pattern of your choice.
CURLY WEAVE HAIR FOR QUICK WEAVE HAIRSTYLES
Quick weave with side swept bang
Maybe you'd like to change your hairdo to include sweeping bangs where you wouldn't typically have any. A quick weave is a fantastic method to complete your present look. They are ideal for giving your look extra texture, dimension, or layers.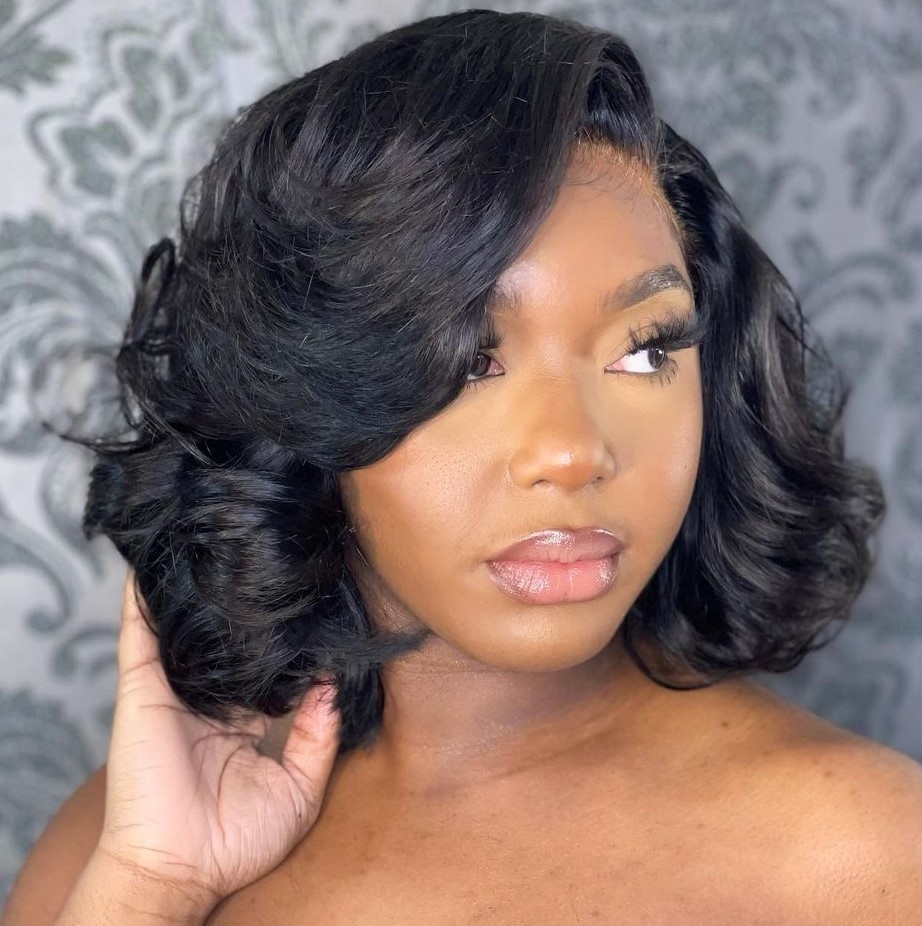 Layered lob
The natural and, most importantly, simple look of this lovely design makes it fantastic. With your quick weave installation, you may get the same result by selecting a leave-out or lace closure.
Shunk highlights
Skunk highlights are a popular hair color trend right now where the hair at the hairline has a different hue from the rest of the head. The hairstyle lends itself to various kinds of color schemes, including the gorgeous black and brown like in the below photo.
Tips for perfect quick weave hairstyles
Consider visiting a hair salon before attempting to DIY quick weave hairstyles if you're not sure about applying and removing them.
Do not keep a quick weave longer than the recommended 4-5 weeks. Having your quick weave for too long will harm your natural hair, causing scalp discomfort, hair breakage, and hair loss.
Pay attention to the type of glue and protective coating you use
Don't be scared to experiment or add some color to diversify your look.
With the above ideas and tips for quick weave hairstyles above, we hope that you can enjoy your look and hair every time.
Don't forget to visit BigG Hair's website frequently for more updates. Thanks!