Whether you are a new hair extensions user or have been using them for years, it's still better to know how to take care of hair extensions. The following 10 pro tips will help you keep the best look of your hair extensions so that they can stay longer with you.
How to take care of hair extensions?
Always be gentle
Hair extensions, especially human hair ones, do not come cheap. That's why you should always be gentle with them when combing, styling, and washing the hair.
 Always start combing your extensions at the ends, then work your way up. To untangle and comb your extensions, use a wide-toothed comb or a wig brush. Starting at the bottom and working your way up can minimize needless hair breakage and shedding.
The extensions will be worthwhile for a longer period if you are careful when detangling them.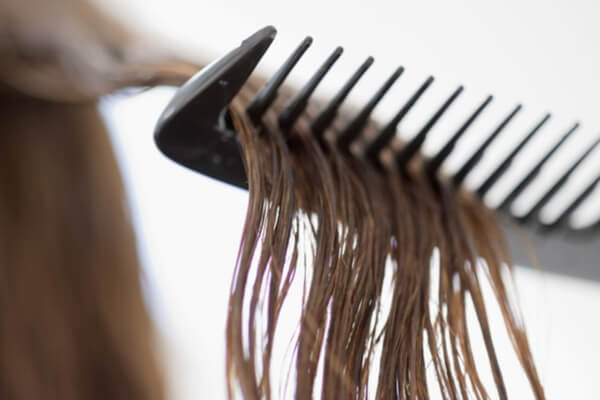 Use the right shampoo and conditioner
As hair extensions are dyed in the ideal shade to complement your hair, it's best to use a gentle shampoo and conditioner that is safe for colored hair. Use just the shampoo that your hairstylist has recommended for human hair extensions if you want to maintain them soft and manageable.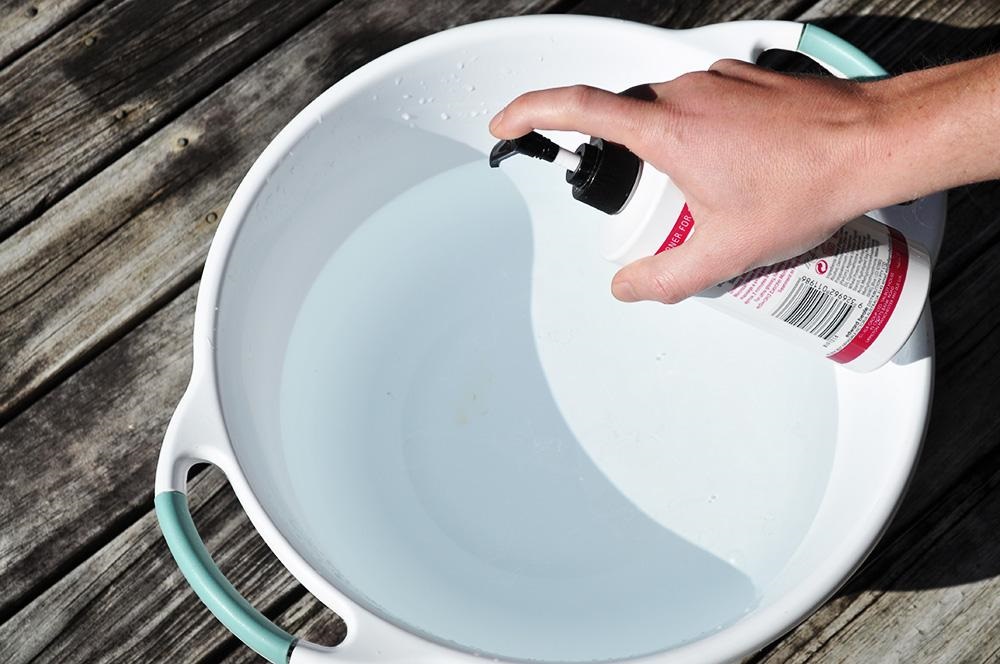 Washing your hair extensions properly
Washing your hair extensions is a great way to bring back their vibrant look. However, it's not a good idea to wash the hair too frequently. If you have sew-in weave hair, you can wash the hair as often as usual.
However, if you have clip-in extensions, washing them once or twice a month is acceptable. Even though this may seem like a very long period, keep in mind that since clip-in extensions lack the natural oils that your hair has, washing them frequently will make them dry and brittle.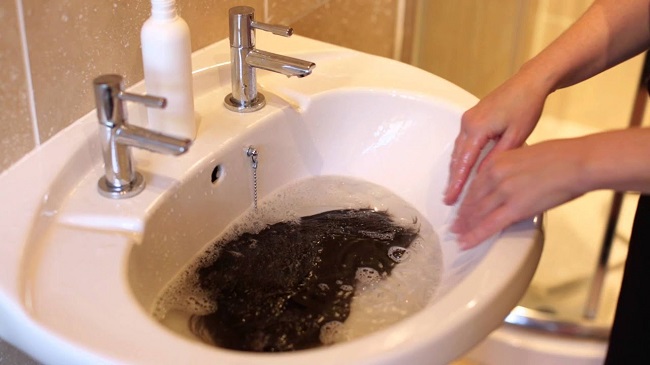 Read more: Salon tips: How to wash human hair weavon at home?
Add moisture
Hair extensions can get dry since they don't receive natural oils from your scalp. Hence, to prevent them from being dry and brittle, you should use a leave-in conditioner once in a while. Yet, make sure you don't use too much conditioner since it might make your hair extensions look greasier than your natural hair.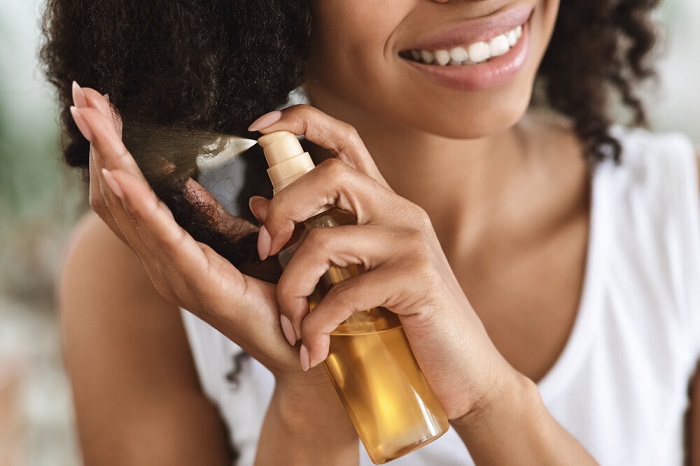 Don't sleep with hair extensions
Before you go to bed, it's crucial to take off your hair extensions. If you sleep with them, the hair will get tangled easily, thereby harming the hair and shortening its life. So, make sure to remove your hair extensions, especially if you wear clip-ins clip- when you're getting ready for bed to prevent tangling.
For sew-in hair extensions, even though you can't take them out, it's still advisable to use a silk scarf or a sleeping cap to prevent frizz and tangling while you're sleeping. And don't forget to dry your hair thoroughly before you go to sleep.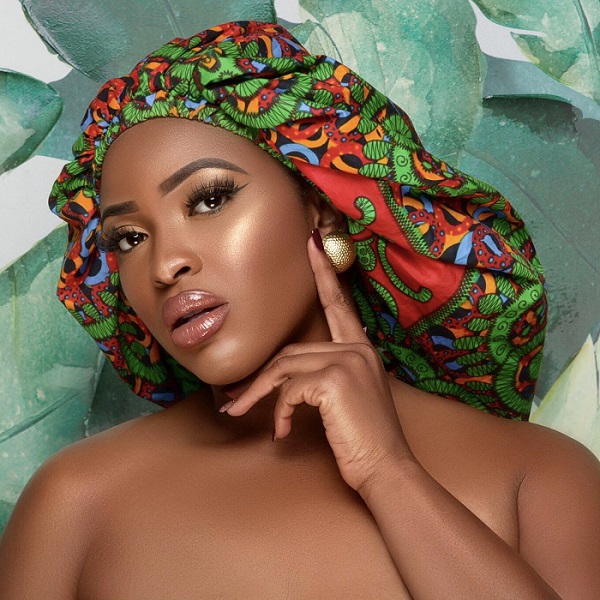 Don't overuse heat styling
When you overheat hair extensions, they suffer damage just like your natural locks do. And once the hair extensions are damaged, you might not have any other choice except to replace the hair, regardless of how many conditioning treatments you use. Fortunately, there are several ways you can do to minimize heat damage as follows:
Use a heat protectant: Don't forget to apply a heat protectant before using any heat styling tool. Some styling solutions are used to wet hair, while others are sprayed on immediately before you start styling. So make sure to read the instructions carefully before you start.
Turn on low heat mode: Try to keep the temperature as low as possible when using heated tools. We know that you need a certain temperature to obtain the ideal look. So, let's experiment with various heat settings to find the one that suits you the most without damaging your hair extensions.
Take regular breaks from heat: Even if your hair extensions may seem gorgeous after being curled or straightened, you are shortening the life of your extensions by heat-styling them too often. Therefore, reduce the amount of time using heat on your hair extensions. You can try overnight heatless curls by braiding the hair or using perm rods, or an updo with adorable accents.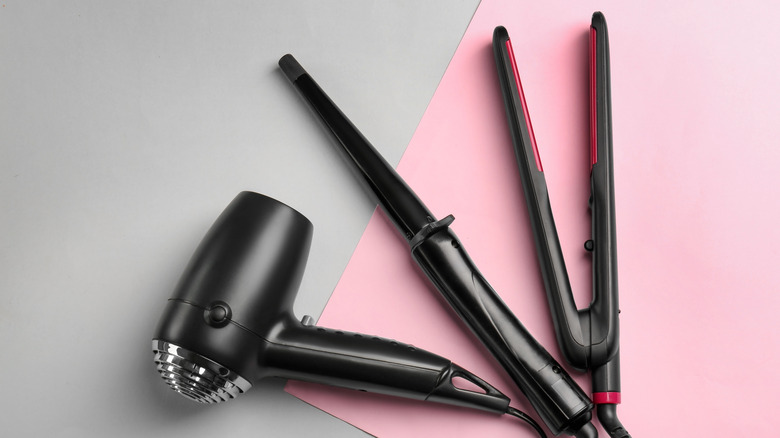 Upgrade your hair products
You can use any heat styling tool and product on your hair extensions. However, it's still better to make thorough research and find styling products with mild formulas for the hair. Try replacing your outdated hairspray with one that is designed for hair extensions. If you have colored hair extensions, choose color-safe products.
The color-safe product ensures that hair extensions have a long-lasting brushable grip and keeps them healthy and tangle-free.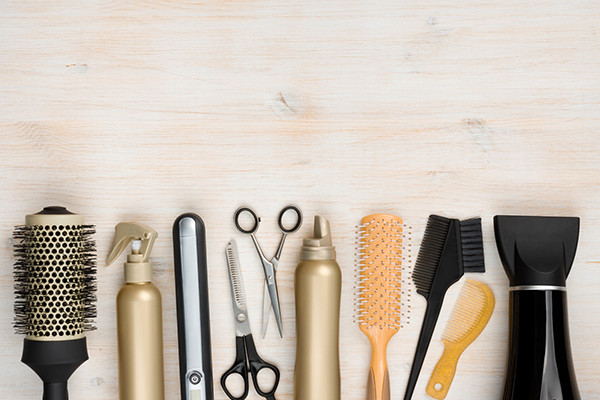 Dye the hair correctly
Although it's not hard to color your hair extensions, we advise you to leave this work to the pros. You might believe you can do it yourself, but getting the proper hue in the first time is challenging.
Make sure that you dye your natural hair first, then match the color of the hair extensions with your natural hair.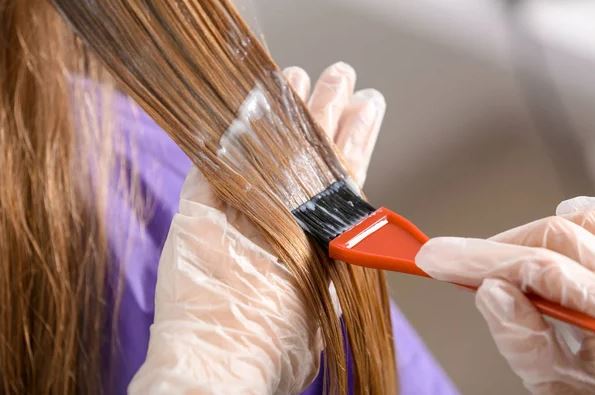 Read more: How to tint weavon at home easily in 3 steps?
Protect the hair from external factors
You should also protect your hair extensions from external factors like pool chlorine and seawater. You can use a swim cap, an anti-chlorine product, or sunscreen to protect the hair or tie them up before jumping into the pool. It's better to lightly brush your hair and wash it as soon as you get out of the water.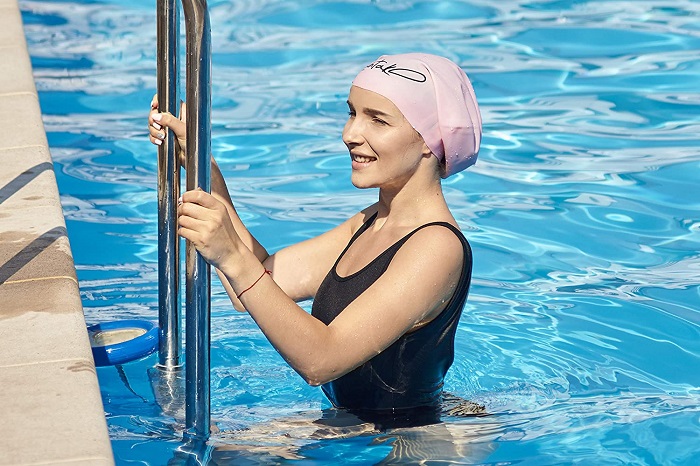 Store the hair properly
By storing your hair extensions properly, you can keep their fresh look with no tangle and make a good hair day with them.
The best way to store hair extensions is to place them neatly inside a box and keep them somewhere dry, cool, and out of direct sunlight. If you wear the hair daily, just store your hair extensions on hair extensions hangers.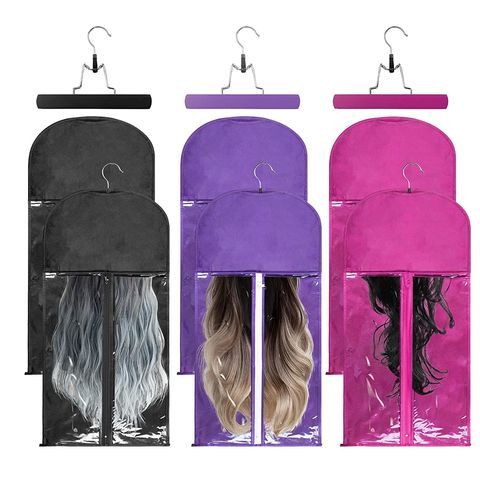 Conclusion
The best moment comes when you look at your mesmerizing look with your new hair extensions. But it will not last long if you don't take good care of the hair. That's why you should always set up a hair care routine for the hair to keep its healthy look. So, follow our tips above on how to care for hair extensions and treat your hair well!
Don't forget to subscribe BigG Hair for more tips and updates!