Washing human hair weavon is an important step to do after purchasing and using the hairpiece. Yet, many people still neglect this haircare process for their weavon while some others really don't know how to wash human hair weavon properly. So, in this post we will be sharing with you everything you need to know about washing human hair weave, when should we wash it, and the detailed steps to do.
When should we wash human hair weavon?
Many may think that human hair weavon should only be washed after being installed. But in fact, it's also necessary to wash the weave right after you receive it from your hair vendor.
Pre-installation: Since your human hair weave has been exposed to residue from the manufacturing, shipping, or handling process, it may harm your scalp after wearing. Therefore, it's better to wash the hairpiece before you install it into your head. A freshly washed weave hair will be much safer for your scalp. Additionally, working with clean hair weaves will ease the hair styling process.
Post-installation: You will be wearing your sew-in weavon for about 6 to 8 weeks, so, don't skip washing your hair. Unwashed weaves can become tangled, matted, and even smell bad. By washing your weave while wearing it, you can also clean your scalp and natural hair.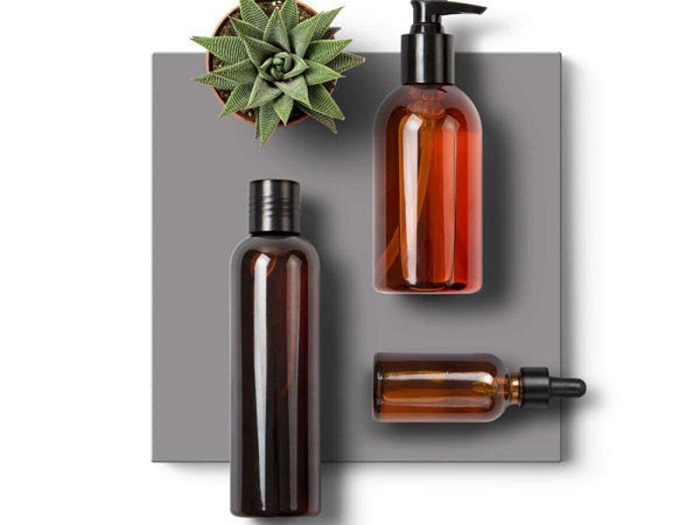 How to wash human hair weavon at home?
So you've got to know when you should wash your weave hair, it's time to figure out how to do it.
Preparation
A wide-tooth comb
Moisturizing shampoo and conditioner
A dry towel
Hair blow-dryer
Hair styling products of your choice
How to wash human hair weave before installing?
Washing bundles of human hair weave before installing is similar to washing a human hair wig. This is how you should do:
Start by detangling your weave with a wide-tooth comb or use your fingers
Mix shampoo with lukewarm water and soak your weave into the mixture
Gently wash your weave and rinse out the shampoo
Apply conditioner to your weave hair for about 15 minutes and rinse again
Use a dry towel to pat dry your weave bundles.
Hang your weave bundles using a hair extensions hanger to air dry them. You may use a blow-dryer at low heat to dry the hair faster.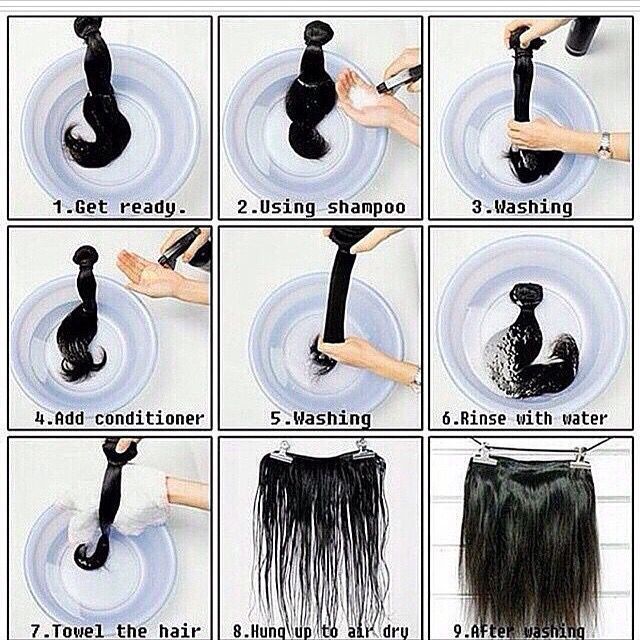 Washing human hair weavon after installation
After installing your weave hair, it's better to wash your hair about once a week. Below is our guide on how to wash human hair weavon after installation:
Step 1: Saturate your hair with warm water. You can hold your head underneath the sink faucet or simply get in a shower.
Step 2: Take a small amount of shampoo and massage it gently to the entire weave. You can use a clarifying shampoo to remove the dirt and product buildups then wash again with a moisturizing shampoo. Don't scrub or bunch up the hair.
Step 3: Rinse your hair thoroughly to remove the soap
Step 4: Apply conditioner throughout your hair and let it sit for 15 minutes. After that, rinse your hair again until you cannot feel greasy anymore.
Step 5: Part your hair into two sections and use a wide-tooth comb to detangle it as gently as you can.
Step 6: Dry your hair completely using a blow-dryer before you go out or go to bed. Or else, an unpleasant odor could start to develop due to mold and mildew. Additionally, the microbes might harm your hair and cause scalp problems.
Step 7: Apply some olive oil to your hair to moisturize it and restyle it as how you want. If your weave is a curly one, you can use our hands to reshape the curls.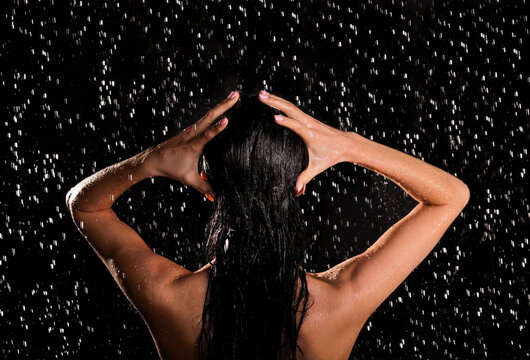 Just like your natural hair, your human hair weaves should be washed regularly to remove dirt, and product buildups and remain a shiny look. Following our guide on how to wash human hair weavon, you can better treat your hairpiece a have a nicer look with it.
Don't forget to follow BigG Hair's blog for more hair care tips!