Since dying weavon is not an easy task, many people choose to have their weave hair dyed at a hair salon. And, of course, it will take away some money. If you really what you are doing with your weave, you can surely dye it on your own. So, how to tint weavon at home without damaging it? Just follow our step-by-step tutorial and figure it out.
What you need to know before dying your weave bundles
Before we get to know how to tint weavon at home, it's necessary to clarify several things first.
Should we dye synthetic weavon or human hair weavon?
Make sure that your weave is 100% human hair if you plan to dye it. Synthetic hair is not an option for hair dying. If you bleach the synthetic fibers, they will simply fall apart.
Additionally, many hair vendors just say they are selling human hair, but it doesn't necessarily mean that they are offering virgin hair. Before being wefted to the track, the hair still undergoes some processing. This can include using chemicals to clean or make curly textures. The way the hair responds to color can be impacted by that chemical processing.
In general, Remy hair and Virgin hair can be used for the dying process while non-Remy hair is not recommended. Non-Remy hair is processed hair that uses silicone to cover the hair's real look. That's why it's prone to damage if you dye the hair.
Read more: Difference between Remy and Non Remy hair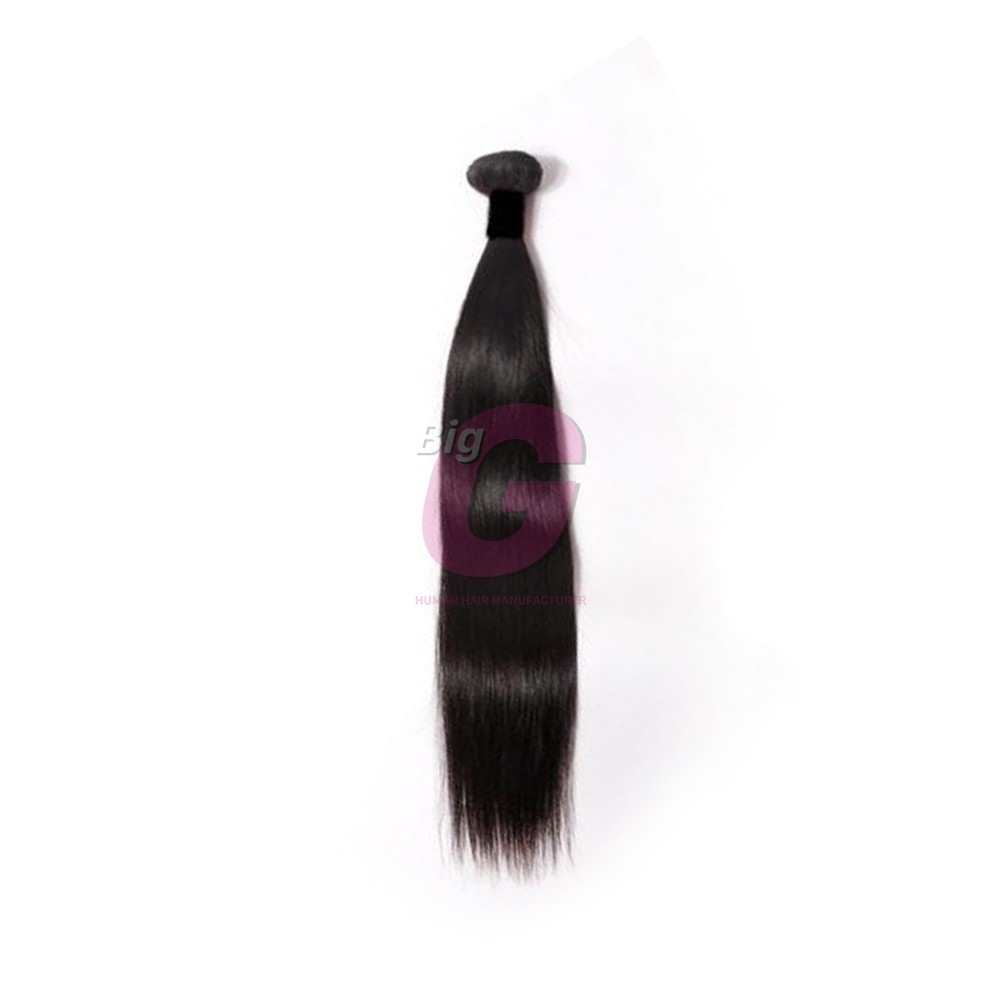 Before or after installation?
It's best to dye your weave before you install it on your head, so you can make any placement if there's anything go wrong. More importantly, if you attempt to tint your weavon after they have been put in, you may risk getting the dye on your natural hair, which can be hard to fix when you eventually take the weave out.
What colors should we choose?
If this is your first time dying weavon, we advise you to go with a subtle shade rather than making a total change. Choosing a warmer or cooler shade, or a bright, unexpected color will keep your weave hair from dryness and damage.
If you want to get highlights, pastels, and colors that require bleaching (like going from jet black to blonde), you should visit a hair salon. Bleaching should be done by a pro since they can deal with whatever situation that may come up.
Get everything in hand
Let's gather everything you need for the dying process before you start. In this case, we need a wide-tooth comb, a fine-tooth comb, a mixing bowl, a dye brush, shampoo and conditioner, and of course, hair dye.
So, how many boxes of hair dye do you need?
Whatever dye you decide on, make sure you get enough of it. Instead of trying to save money by buying one box and hoping to stretch it out, it's better to buy two boxes each bundle (roughly 3.5 to 4 ounces of hair). It's always preferable to have extra supplies than not enough.
How to tint weavon at home?
Step 1: Take a strand test
Do a brief strand test first to make sure the dye isn't having an odd, negative impact on your weave. Normally, you can find instructions on how to perform a patch test on each dye box. Yet, in case there is not, here is how you should do:
Mix a spoonful of hair dye with a spoonful of developer in your plastic bowl
Take a very small section of hair and apply the mixture to the last few inches. Wait for some minutes as instructed in the box
Rinse, shampoo, condition the section and dry it. You can now see how the color displays on your weavon.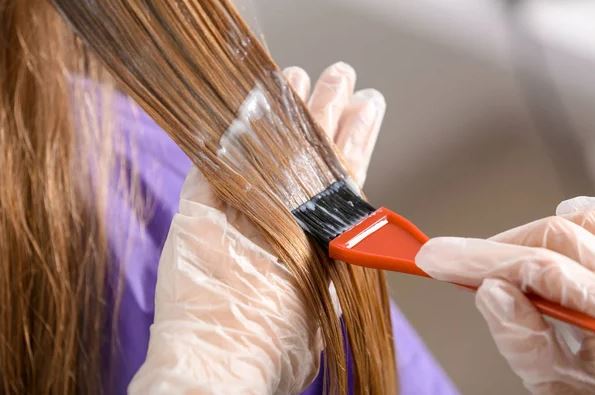 Step 2: Dye your weave
If you are happy with the result, you can apply the hair dye mixture to the whole weave.
After mixing the hair dye, spread out all of your bundles on some newspaper or plastic bags.
Use your dye brush to work through the wefts, combing as you go to remove tangles.
Cover the hair and check it every 15 minutes until it reaches the hue you want.
Rinse your weave thoroughly with warm water until it runs clean.
There is an easier method to tint your weavon called the watercolor method. This is how you should do with the watercolor method:
Pour the hair dye directly into a bowl of hot water and use a plastic spoon or whisk to stir.
Put your weave hair into the bowl and add more color when needed
Wait until you achieve your desired look and rinse your weave thoroughly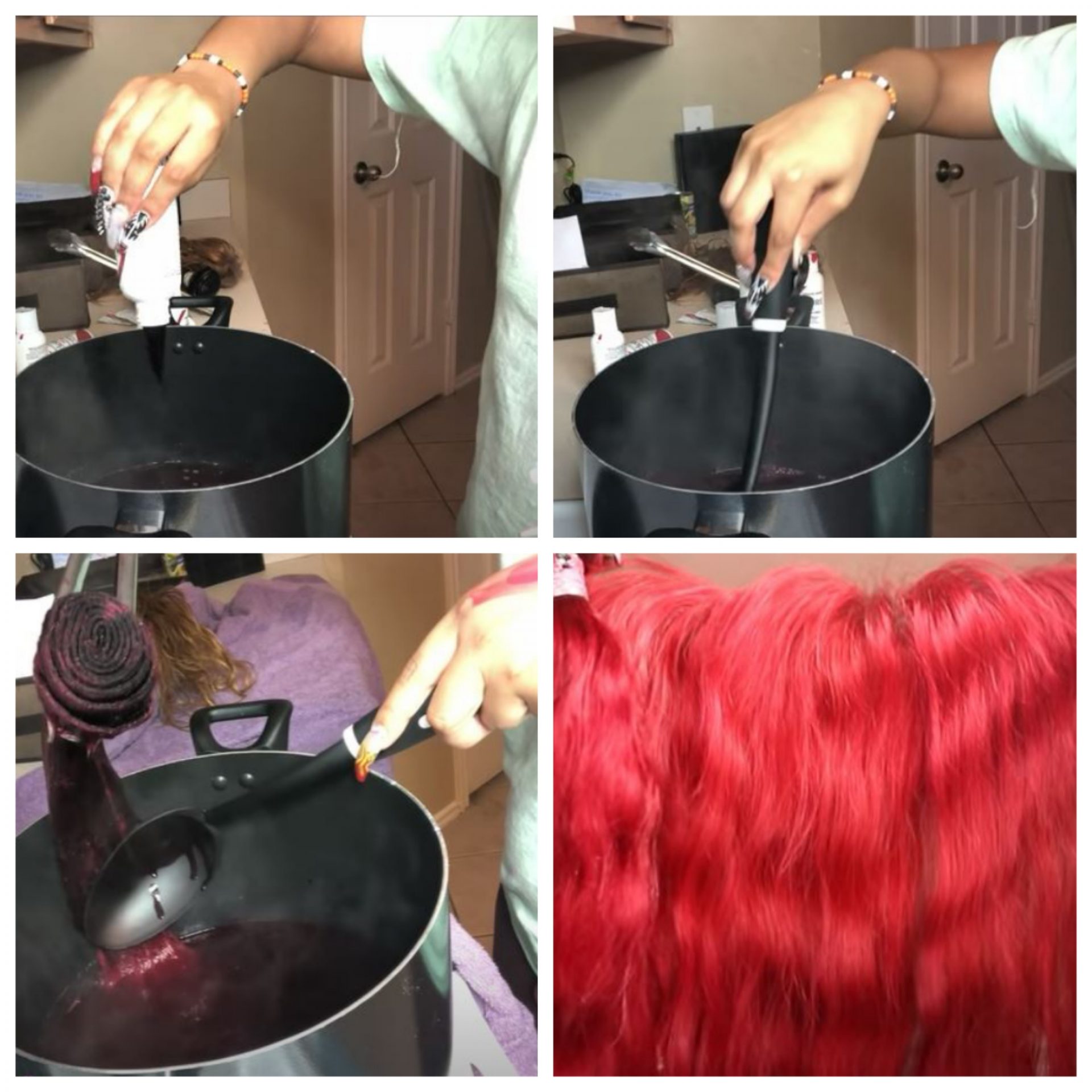 Step 3: Aftercare
Once you finish dying your weave, you must take care of it to preserve the color and the hair's health. The key things to restoring the health and shine of hair after coloring and protecting the color are washing and moisturizing it.
Washing your human hair weave with suitable shampoo will bring back a fresh and vibrant look. It's better to opt for moisturizing shampoo so that your hair does not turn dry after washing.
And just like your natural hair, colored extensions require proper moisturizing to prevent dulling of the color and frizz. As a result, it's important to have a regular conditioning process. You can also use a hair mask once a week (or two weeks) and argan oil to close the moisture on the hair strands. To keep a glossy look for your weave hair after tinting it, it's better to follow this haircare process for a long time.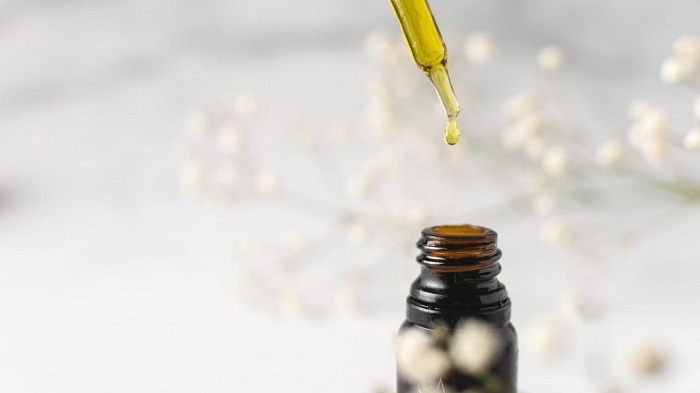 Conclusion
The most important thing you need to do before tinting your weavon is to learn how to tint weavon at home. You can get the best result without messing with your weave if you follow the instruction closely. Don't skip any part here. And if you feel the whole process is a bit complicated, don't be worried. Let's have a colorist do the job for you.
And don't forget that BigG Hair is here to supply you with 100% Remy human hair weave that totally allows you to change its colors. Our hair weave also comes in so many trendy colors to keep you in style every time you wear it. WhatsApp BigG Hair now for more details and unbeatable Wholesale prices!