African women have been more and more interested in human weave hair. Using weave hair, they can enhance their manes with additional volume, as well as experiment with different hair colors. And that explains why there are so many stunning African weave hairstyles have been created. And in this post, we are sharing some trendy African hairstyles with weave hair.
Black curly weave hair
This black curly hairstyle combines thick, fashionable, and sparkling weaves with a hair length of medium to long. This adorable vintage girl has a black weave in her hair, making her the perfect choice for any young woman out there.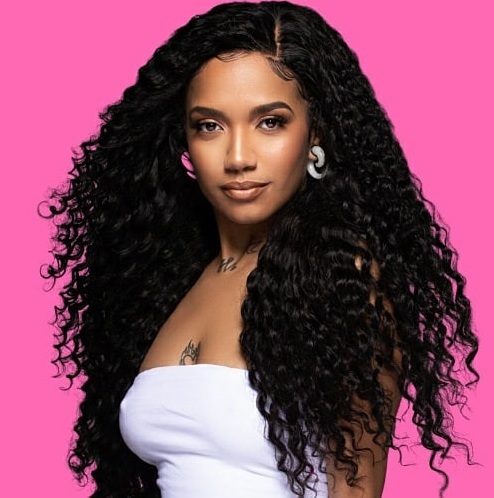 Teased updo
With a sew-in updo, you'll look stunning on your big day or a special date. To get the look, tease the hair at the crown, gather it into a low ponytail, twist it up, and add a bedazzled hair clip to secure it loosely.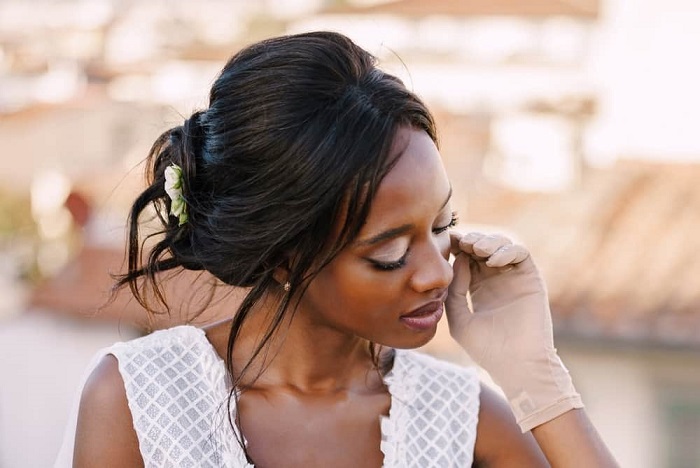 African weave hairstyles with box braid
Looking for adorable protective weave hairstyles? Add box braids to your list. Box braids with weave are trendy African weave hairstyles. They are not only adorable and convenient, but they also provide excellent protection.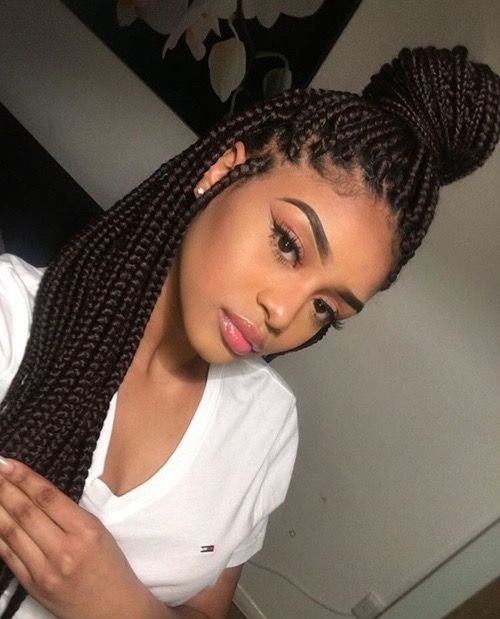 Afro curly African weave hairstyles
Every new year, the hair stylists continue to thrill us with a flawless blend of the organic and curly afro weave to match every look and occasion! Your authentic shorts will be updated with a stunning, trendy new weave. While a weave can give you length, you can also wear a short hairstyle with fullness and smoothness. Short hair with a curly afro weave is the best choice for attractive women.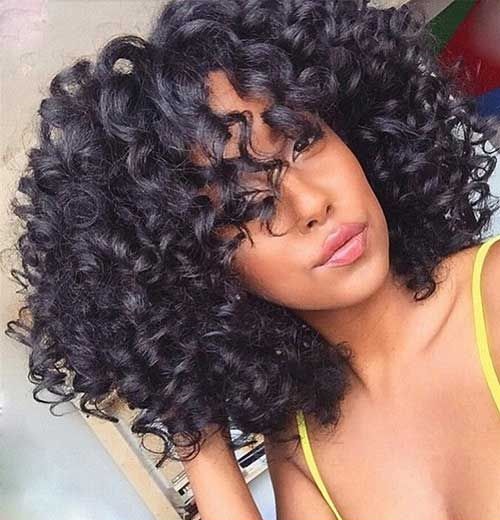 Black and purple curls
The shoulder-length bob looks really stunning with these flawless spiral curls. Choosing colorful sew-in curls in a light, flirtatious color, like pink or purple, is a good way to make your present hairdo luscious and classy.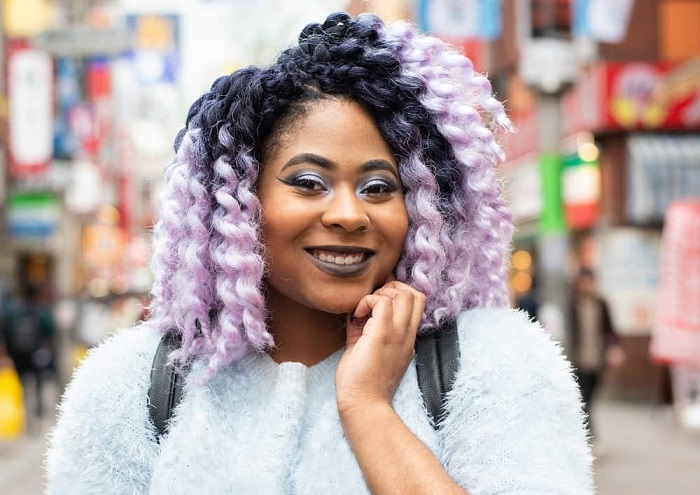 Long wavy hairstyle
This gorgeous haircut is suitable for anyone with any face shape and facial features. Women in their 20s who fall into the younger age groups can benefit from this edgy look. The hairstyle is ideal for younger women who want something youthful and light in option without having a weave that is too thick and curly but still exudes a feminine and graceful sizzling style statement. This is also adaptable; you may change it in a flash while maintaining its attractive appearance for colleges, offices, or events.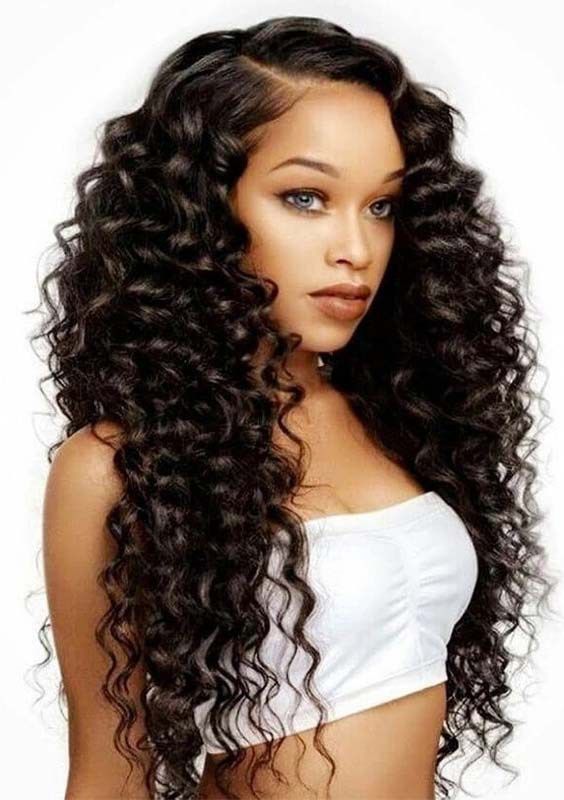 Sleek and straight
This sew-in weave is an excellent choice if you prefer a straight look. If you want to get a sleek look with movement, bone straight weave hair should be your first choice. Both partial and full sew-ins can accomplish this look.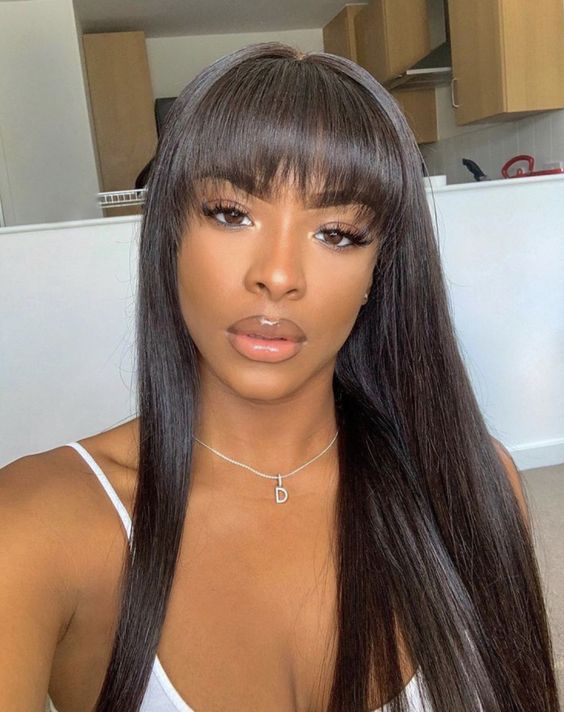 Long kinky hairstyle
Stick with your natural hair is a good way to show off your real beauty. This weave hairstyle looks flawlessly natural because it stays close to your own texture.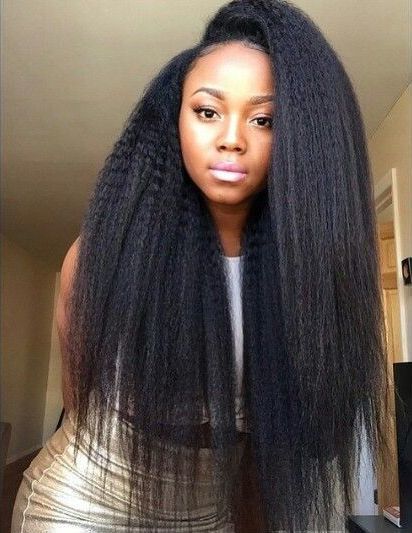 BLACK KINKY STRAIGHT WEAVE HAIR 
Faux locs with weave
Faux locs are a style that has become extremely popular. If you ever wanted to dry dread your locs but didn't want the long-lasting effects, then give this style a try.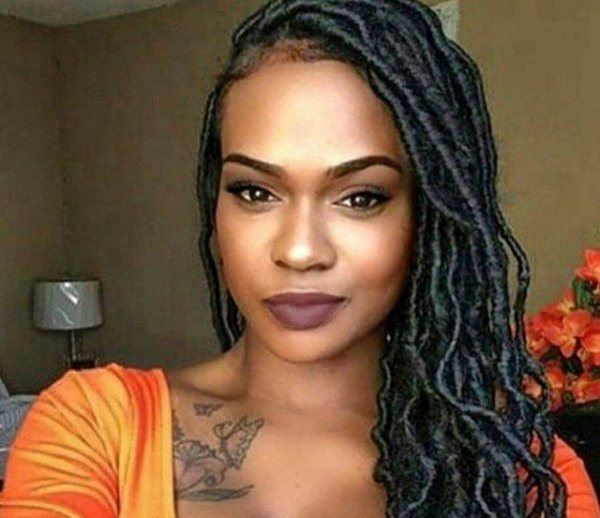 Natural straight hairstyle with weave
Maybe being simple is far more than just ok. Look at the model who is sporting straight, long black hair. Her own hair makes up the most of it, with a few extensions. Give this a try if you're the type of girl who favors a basic and simple appearance.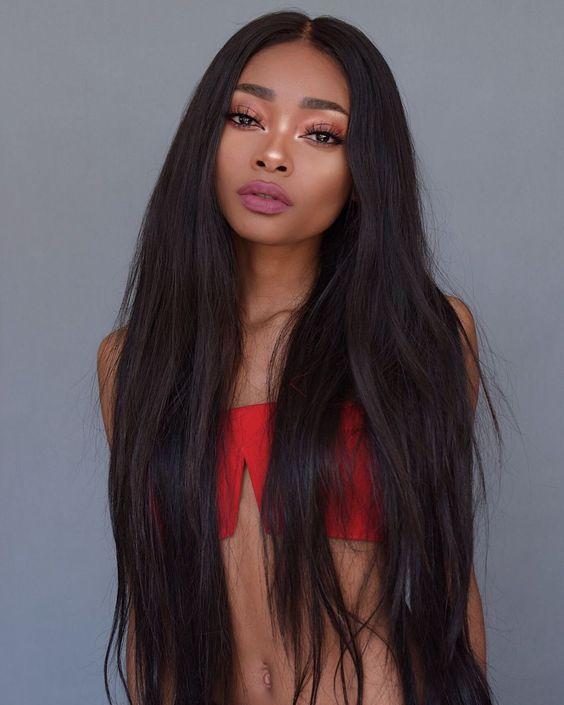 Weave ponytail hairstyles
Try this stunning weave ponytail if you want to be a little more daring and appreciate the Afro-inspired weave style. This hairstyle is different to attempt because it has braids close to the crown and an edgy ponytail look until the ends. This may be the ideal option for events that involve wild and exciting dance outings.
Crochet braid with weave
Crochet braids are a good choice if you don't want to spend a lot of time in the salon getting these hairstyles. To get this African hairstyle, you need to use a crochet hook or latch hook to crochet hair extensions to your natural hair.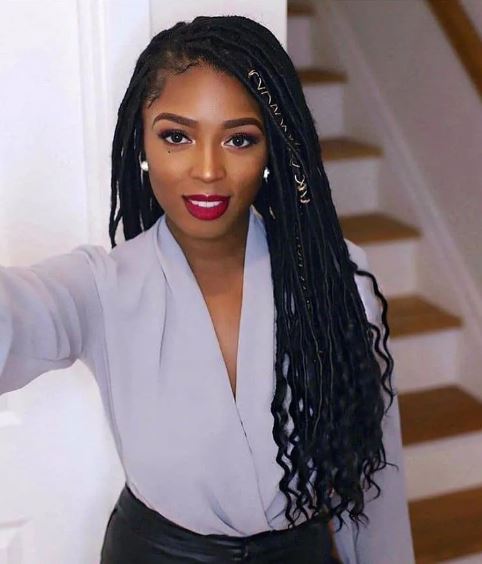 Senegalese twists
For each piece of these African weave hairstyles, two strands of hair extensions are twisted with one another. The result of this process is hair that resembles a rope.
Twists are attractive and simple to keep up. They also cause no stress to loosen them because they are simple to do so. You can do twists with your natural hair or go for quality weave hair extensions.
Blue hair sew-in topknot
First time attempting a sew-in hairstyle? Then, experimenting with a distinctive color and short hair length for your appearance must be a smart place to start. A topknot and blunt bangs will make this short hairdo more attractive. If you're curious about the shade of color shown above, it is a metallic blue tint with a black undertone.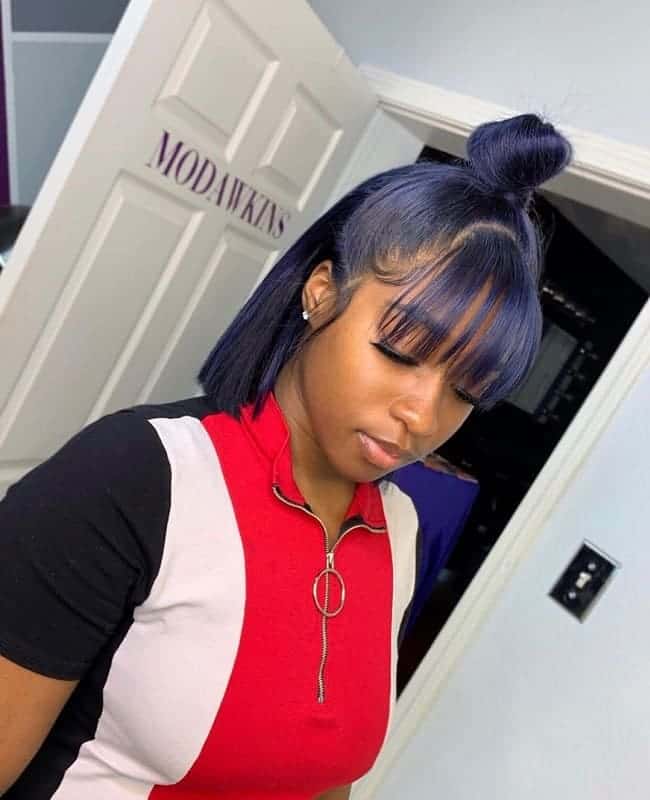 Ombre sew-in hairstyle
Experimenting with a distinctive hair color that complements your skin tone is a seductive method to highlight your bright features. If you feel bored of having curly hair, try a sleek and straight style instead; we bet you'll fall in love with the way you appear.
Using weave hair, you can switch up your style without causing damage to your hair if you can properly take care of it. And there are so many African weave hairstyles that you can choose to enhance your look. We hope that you can step out of your comfort zone and try something new with our 10+ ideas above. Thanks for reading!