Wig making is the process of making a wig for particular purposes. Some wig makers make custom wigs for cancer patients while others design wigs for mass production. Regardless of the purposes, wig making, in general, is a high-grossing business. If you intend to start your very first wig-making business in Nigeria, this blog post will give you some useful pieces of info.
Which skills do you need for wig making process?
Wigmakers are typically in charge of selecting the base materials and hair bundles, taking measurements, and creating specific hairstyles. Therefore, a wig maker should have a thorough understanding of textiles and fibers, hairdressing skills, creativity, manual dexterity, and the capacity to measure and cut fabrics and fibers are just a few of the special skills required for this line of work.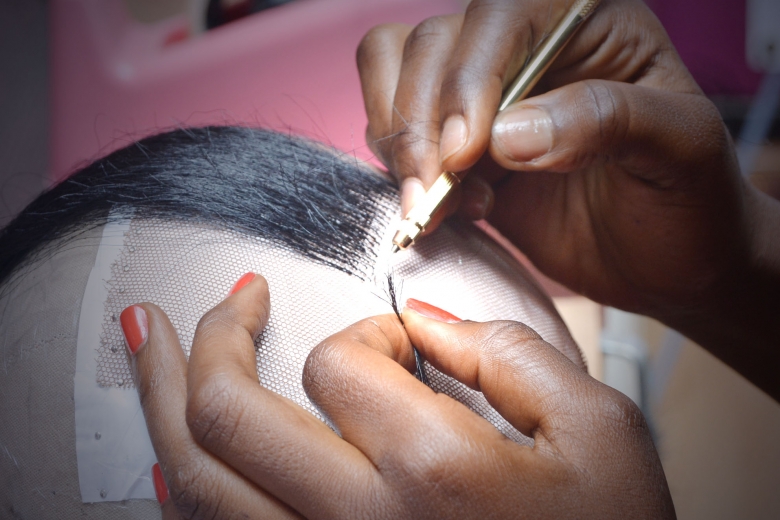 What wig making tools do you need?
To make a wig, you will need to gather all the needed tools. Below is the list of items for wig making process: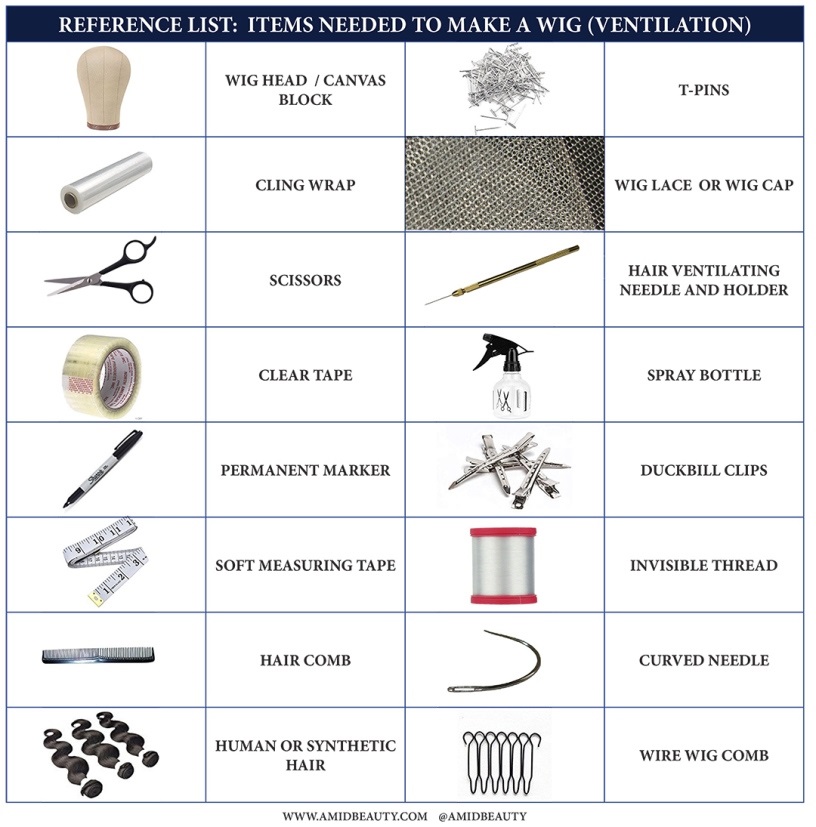 Curved needle and thread (invisible thread is preferred)
Duckbill clips
Hair comb
Measuring tape
Hair ventilating needle and holder (for ventilation if you make custom lace frontal and closure)
Clear packing tape
Black permanent marker
Scissors
Spray bottle
Wig head or canvas block
T-pins
Wig lace for wig making or custom wig cap
Wig combs
Cling wrap
Hair bundles (weaves hair, closures and frontals)
Tripod (optional)
Wig caps (with different sizes)
But where can we find wig-making tools in Nigeria?
Except for hair bundles, you can easily find wig-making tools in Nigeria on e-commercial websites like Jumia, Jiji, offline beauty supply stores, or wig tool stores. Hair bundles which include human hair weave, closure, and frontal can also be easily found in local stores and hair markets. However, you need to address several suppliers and choose the one that suits your business best.
Most hair extensions in Nigeria are imported from overseas countries, so you need to verify the hair vendors before starting to work with them. It's better to choose one that has an official store in Nigeria. You can work with them directly, check the hair quality and solve any arising problems easier.
SEE BIGG HAIR OFFICIAL STORE IN LAGOS 
How to start a wig making business?
Before you start your own wig-making business, you need to be the real wig maker first. Below is our guide on how to start a wig-making business:
Step 1: Pick a type of wig
Choosing the types of wigs that you want to produce is the first step in becoming a wigmaker. Wigs for actors and actresses appearing in plays, movies, or television may be created by theatrical wig makers. For private customers, hair salons, hair loss treatment facilities, or other distributors, cosmetic wigmakers create hairpieces.
Yet, a majority of wig makers work in the beauty industry. Since wigs have become a popular beauty item among Nigerian women, most wig makers in Nigeria choose to make wigs for hair salons or women with beauty purposes.
By choosing a type of wig you will be making and selling, you can take the right wig-making course as well as define your target customers.
Step 2: Attend hairdresser training
Once you are aware of the wigs you want to create, you can enroll in a hairdresser training program. In general, wigmakers must possess hairdresser knowledge and training. These courses typically cover modern styles, hair treatments, coloring and tinting, hair styling products, and hair styling techniques. While completing a cosmetology program is not a requirement to work as a wigmaker, the education does offer a solid grounding in the industry.
Step 3: Take wig making courses
After receiving hairdresser training, you may enroll in wig-making classes. These classes teach students how to design wigs and hairpieces, pick hair colors and textures, layer individual hairs, and style finished wigs. Additionally, students receive instruction on how to maintain wigs, including how to clean them, how to store them, and how to install them.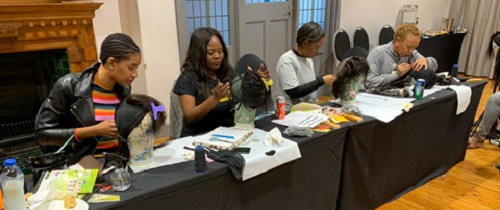 There are also a variety of wig-making tutorials on Youtube which give you details on how to make a wig at home. You can try to make your first wig with those tutorials.
It is not compulsory to take the courses. You can open your wig-making business with hired wig makers. However, you should be the main makers in your business. So, to get a deeper knowledge about the hair industry and wig making, it's better to take specialized courses.
Step 4: Set up your business
After you finish all the needed courses and make practices, it's time to set up your own wig business. To start a hair business in Nigeria, you will need to make market research, find a hair vendor, conduct online and offline marketing, etc.
Check our post: How to start a hair business in Nigeria to have a clear look.
So that's everything you need to prepare before starting your wig making business in Nigeria. Hope that it will be useful for you. And if you are finding hair bundles for wig making, don't forget to contact BigG Hair to get the best wholesale price.