Nowadays, Nigeria's booming hair industry is dominated by mostly Asian companies that supply synthetic and real human hair for everything from wigs to weaving. It is clear that wigs and weaves have become the biggest moneymakers in Nigeria, in an industry dominated mostly by Asian-based companies.
As can see, in Nigeria, most women love to have new hairstyles with weaves and wigs. If 10 women are asked, 8 women will admit to using wigs. When it comes to artificial hair extensions, a woman said that without the hair she could not make sure that she looked totally beautiful, so a woman had to make her hair.
For this reason, the question of HOW TO START A HAIR BUSINESS IN NIGERIA is posed. Now, let BIGG help you answer that question! 
I. Some steps to start selling hair
      Researching about hair market in Nigeria 
Research about type of hair: First of all, if we want to start a business hair, we need to find out what kind of products the market needs? Because the hair market has a lot of products like Weave, closure, frontal, wigs, and hair extensions, focusing on certain products will bring good benefits to you.

Research about quality of hair: There are also different quality products on the market, with different standards, you should pay attention! In terms of hair quality, there are real hair and synthetic hair. About standards, there are single drown, double drown, and super double drawn hair. Price is increased from single-drawn hair to supper double-drawn hair.

The origin of hair on the market is also very diverse. There are many sources of hair such as Brazilian hair, Chinese hair, Vietnamese hair,… The demand of each market is different, so we need to find the kind of hair the market loves. 
Virgin hair or Remy hair? Which one to choose?
As you properly know, virgin hair and Remy hair are human hair at all. Virgin hair has been defined as hair that has never been chemically processed in any way such as coloring, bleaching, or perming. Moreover, virgin hair is normally collected from one single donor in a careful way that the hair's cuticles are kept intact and always going in one direction. In fact, the hair of one single donor is not mixed with the hair of others. However, it is quite difficult to have a large amount of hair picked from only one donor. 
There's no denying the fact that Remy hair is considered virgin hair but most of them has been colored, dyed, and chemically processed.  Do you believe that Remy hair extensions are the most popular human hair extension on the market thanks to their high quality and reasonable price?
If you want to know which one to choose? There are two answers:
If you want to bleach your hair from dark to light color, virgin hair is the best choice.

In other words, if you do not need to make the hair to light color and you want a cheaper price, you can choose Remy hair. However, there is not much difference between virgin hair and Remy hair until you use them. Please contact BIGG 

 for more details.
Understanding customers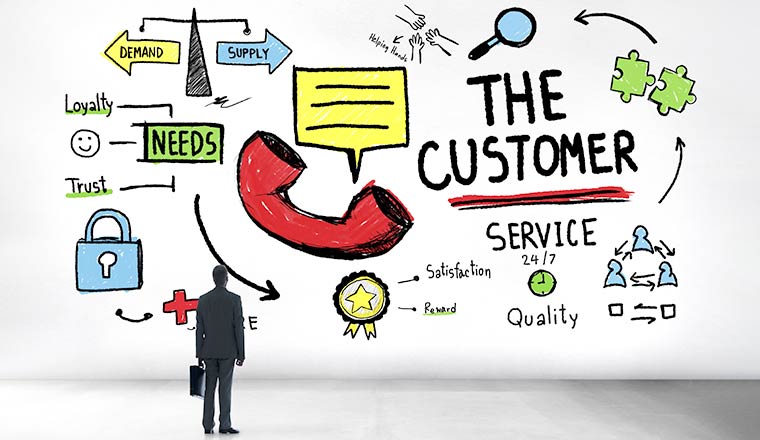 One of the most important things is that we should choose our target customers, choose the appropriate age and gender. We need to get your message to the people who need and want what you have to offer! In order to market your product or service, it is imperative that you tailor your marketing and sales efforts to specifically reach the segment of the population that will most likely buy your product or service. It is critical that you first determine or clearly identify your primary market. Your energies and funds then can be spent more efficiently.
Targeting your market is simply defining who your primary customer will be. The market should be measurable, sufficiently large, and reachable.
Here are three steps to follow when identifying your market:
Identify Why A Customer Would Want To Buy Your Product/Service

Segment Your Overall Market

Research Your Market
Answer the following questions regarding your market.
Ability to pay?
Are customers afraid of being scammed?
Reasonable price?
Reason/occasion for purchase?
The number of times they'll purchase?
The timetable of purchase, every week, month, quarter, etc.?
Amount of product/service purchased?
How long to make a decision to purchase?
Where do customer purchase and/or uses product/service?
………..
Choosing the best supplier vendor to start
There are lots of hair suppliers from different places in the world. The advice here is that we should choose many different suppliers. The reason why is that we will have many opportunities to evaluate products to choose the product from the best supplier. Besides, we have to check if they have a hair factory. If we negotiate with the hair factory, we can negotiate the wholesale price.
One thing to keep in mind is that we should have price comparisons between providers. However, you should not choose the cheapest supplier because their hair products may not be high-quality. That's right, the hair origin hair is unclear, and the hair quality is not good, which will be the 2 main reasons for cheap hair. Afterward, ordering samples first to test customer service and the quality of hair is the one you should remember. In some cases, the hair is so bad, that you also don't get too much damage and you can choose the other hair vendors. 
Customer service is also an important factor. As you know, good hair vendors offer great communication. If you pay attention, you will realize that they are quick to respond and readily available for problems to be solved. You need to make sure to look into an online wig shop's return and refund policies. You have to check about the information of hair, the sales policy, and the return policy. Regularly, the best hair suppliers will have a clear and simple policy! In the end, you should carefully ask about the payment and shipment as well as the time of delivery, and the sales staff will support you with details.
Doing a smart marketing strategy
4.1. Online Marketing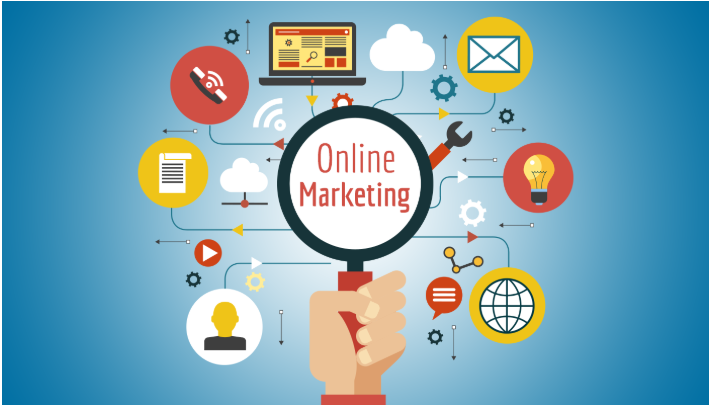 Creating and maintaining a professional website is one of the most important things when doing online marketing! We will have to focus on many elements such as email, content, blog, video, SEO, …

Social Media Marketing is also one of the most popular forms of online marketing today. Through social media channels like Facebook and Instagram, Twitter, VK, and Youtube,… we can promote our hair products to customers.

Besides, Livestream which is a form of video recording on the phone and live broadcasting on the social network Facebook should be promoted. You should know that the closing rate will be higher after every Livestream.
4.2. Offline Marketing
Expanding offices and stores is one of the best offline marketing plans. We can say that expansion can be one of the best ways to drive growth. The decision to expand a store or office can be as exciting and challenging as initially starting your company.  Please find out carefully!

 Do you know that

marketing banners

are one of the most effective tools small businesses can use to advertise and grow their business? Furthermore, they're low-cost! 

Besides, advertising by sticking your brand into bus and bus stations or other public locations will bring a certain effect on the media. 

Especially, your company can give charity and give away shirts, briefcases, pens, raincoats, or umbrellas with your brand printed on them. This is not only a humane action but also a great product and brand promotion effect.
II. A few frequently asked questions
How much does it cost to start a hair business?
It is good to ask yourself the question of how much money you need to start a hair business or any business. The reason why is that starting a business means you are willing to take risks. Not the risk to lose everything you care about, but calculated risks. For this risk and the investments needed, you can need certain money to start your business. However, it will depend on your financial ability. 
– The first case: You can completely start a business with a little money by getting orders from customers. After the customer orders hair, you will order hair from the supplier, then complete the delivery. This form is most popular for those starting a business without much capital
– The second case: You can spend a small amount of capital: <1000$ to buy the best products or best selling then resell
– The third case: You can open a store if your capital is large.
2. Is the hair business profitable in Nigeria?
There's no doubt that the demand for hair extensions in the Nigerian markets is sky-rocketing every day. As a result, the hair extension business is a viable and lucrative business in Nigeria. We can say that from wigs to weaves and hair extensions, the human hair importation business in Nigeria is more profitable than you think. As mentioned earlier, one thing very good about the hair extension business in Nigeria is that it requires little capital to start. 
Do you know that when it comes to artificial hair extensions a woman's hair speaks volumes about her personality and style? It is said that the hair of a woman is the beauty, without the hair she is not sure one can be totally beautiful, so ladies hair is one of their pride, a woman has to make her hair. Besides, the hair industry growth rate in Nigeria is high.
It is undeniable that the demand for hair extensions and hairpieces in Nigeria is HUGE. Following the News Agency of Nigeria reports, out of every 10 Nigerian women, 8 wear wigs every day. It's no surprise that almost every Nigerian woman has used wigs or sew-ins to change their hair. It is clear that Nigerian women's average spending in a hair salon is 90-150$. 
If you trade hair in Nigeria, you can export your hair to other countries in Africa, which help you expand the market. In this instance, the hair extension business in Nigeria often acts as a port to import hair from Asian countries, then distribute it to neighboring areas.
According to research, the average profit for hair retail in Nigeria is around 40%-80%.
3. Where do Nigerian hair vendors get their hair from?
Normally, there are 2 main sources of hair supplied to Nigeria, they are import sources and collecting from native women.
3.1 Import source: 
Importing from China: We can't deny the fact that China is the world's largest supplier of hair extensions. Unfortunately, this is both a strength and a drawback. Here are four perspectives of Chinese hair: origin, quality, product, and price.
Origin: India and Vietnam are two main countries where China imports hair. 
Quality: Although Chinese hair is very shiny, the longevity of hair is short. The reason why is that after importing the hair, Chinese factories will process it with a chemical that will destroy the cuticles and replace them with silicon layers to give the hair a shiny look. Therefore, the hair looks so smooth at first, but afterward, it will tangle and shed.

Product: As you have noticed, Chinese hair is quite diverse and has a wide variety of styles because they have large factories and operate on a mass-production scale. Moreover, hair from this nation is always available in stock.

Price: As you know, Chinese hair's price is often low. For this reason, China has a massive workforce and produces hair in large quantities, resulting in lower hair prices.
Importing from Vietnam: Vietnamese hair is famous for Remy hair with high quality. Below are four perspectives of Vietnamese hair: origin, quality, product, and price.
Origin: Vietnamese hair

is 100% natural human hair collected from Vietnamese women. Especially, the hair is taken from the villagers in the high mountains, so their hair is really strong and silky. 

Quality: We can make sure that Vietnamese hair quality is better than Chinese hair. One thing you have to remember is that t

he longevity of naturally straight hair can last up to 2-7 years depending on the way you maintain the hair. On the other hand, with processed hair like curly wavy color hair, it can be from 1-4 years.

Product: Vietnamese hair now has many colors, textures, lengths, and standards for you to choose from.

Price: The price of Vietnamese hair is slightly higher than the price of Chinese hair. However, the price is quite reasonable because of the high quality.
3.2 Collecting from native women
The source of hair of native women is very few, so hair businesses mainly import hair from abroad. 
4. What risks can I face when starting a hair business?
There are a lot of risks when starting a hair business!
If you contact a hair scammer

after you pay money, they disappear, and you lose your money. The solution is that we must find reputable hair companies and

avoid scammer hair business.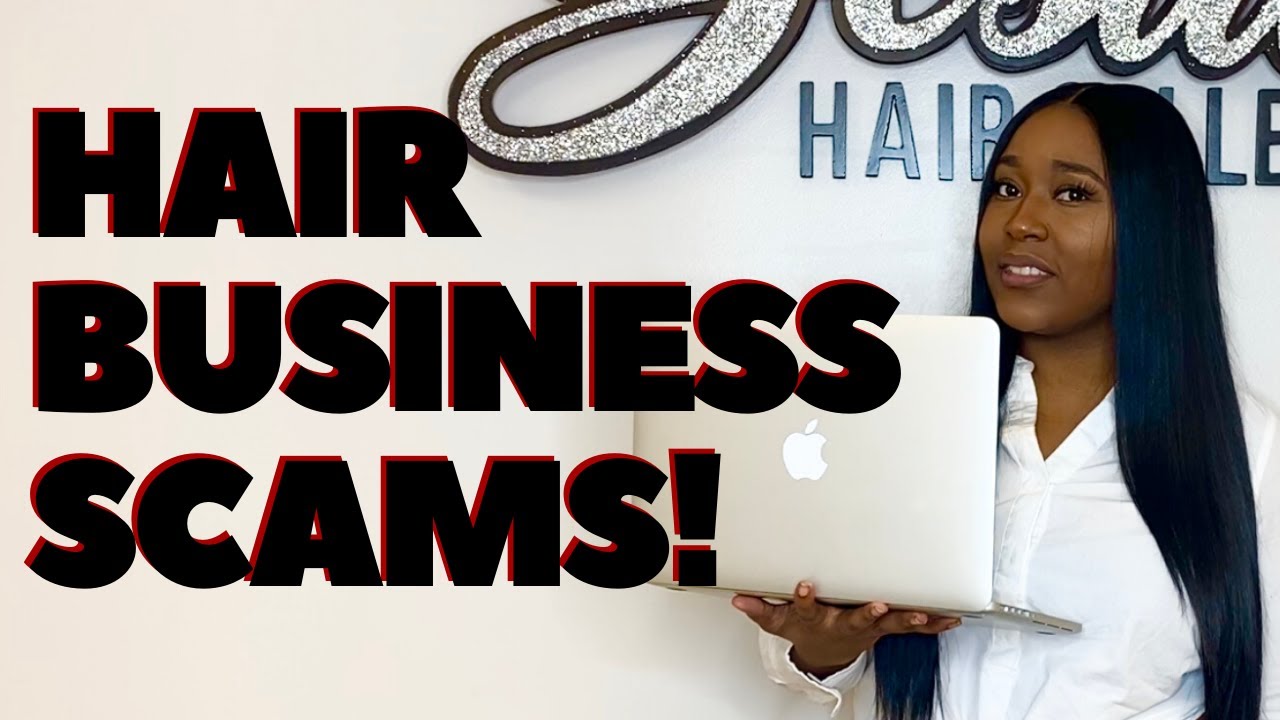 After importing hair products, they are in stock and cannot be sold. The solution is that you should thoroughly understand customer needs.

Your hair business doesn't have many customers. The best way here is that you need to persevere in doing marketing. When implementing good marketing activities, customers will come and you just need to take care of them. 
III. How to start a hair business with BIGGHAIR
Is BIGG Hair a reputable company to start up with?
BIGG has representatives in Nigeria, they will show our hair extensions to the customers. Any arising problems will be resolved directly and easily, so customers can be assured. Moreover, we have many trade representative offices in many counties.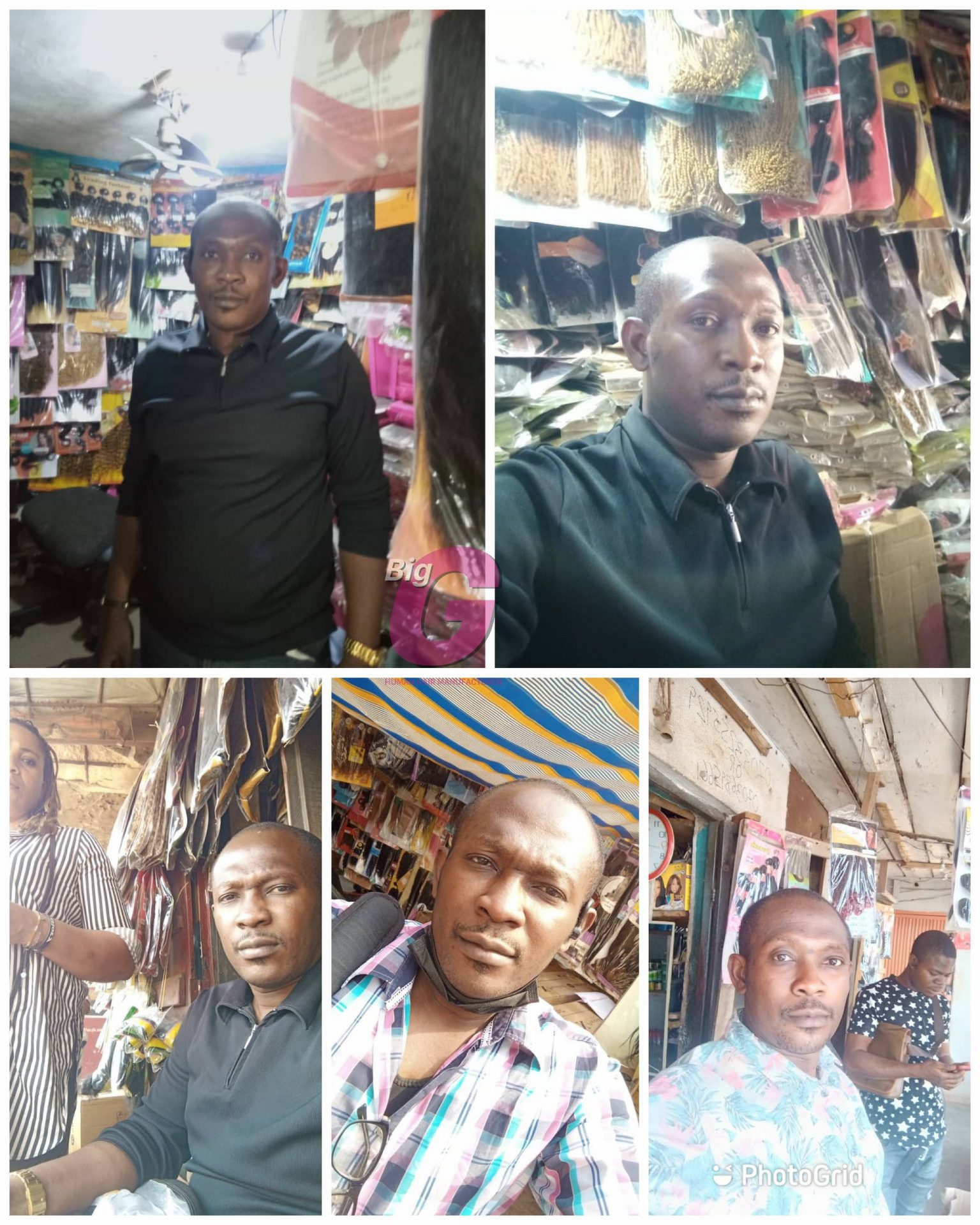 We have an office in Ha Noi City, Vietnam. If you have a chance of visiting Ha Noi, VietNam, please contact us to have a good experience.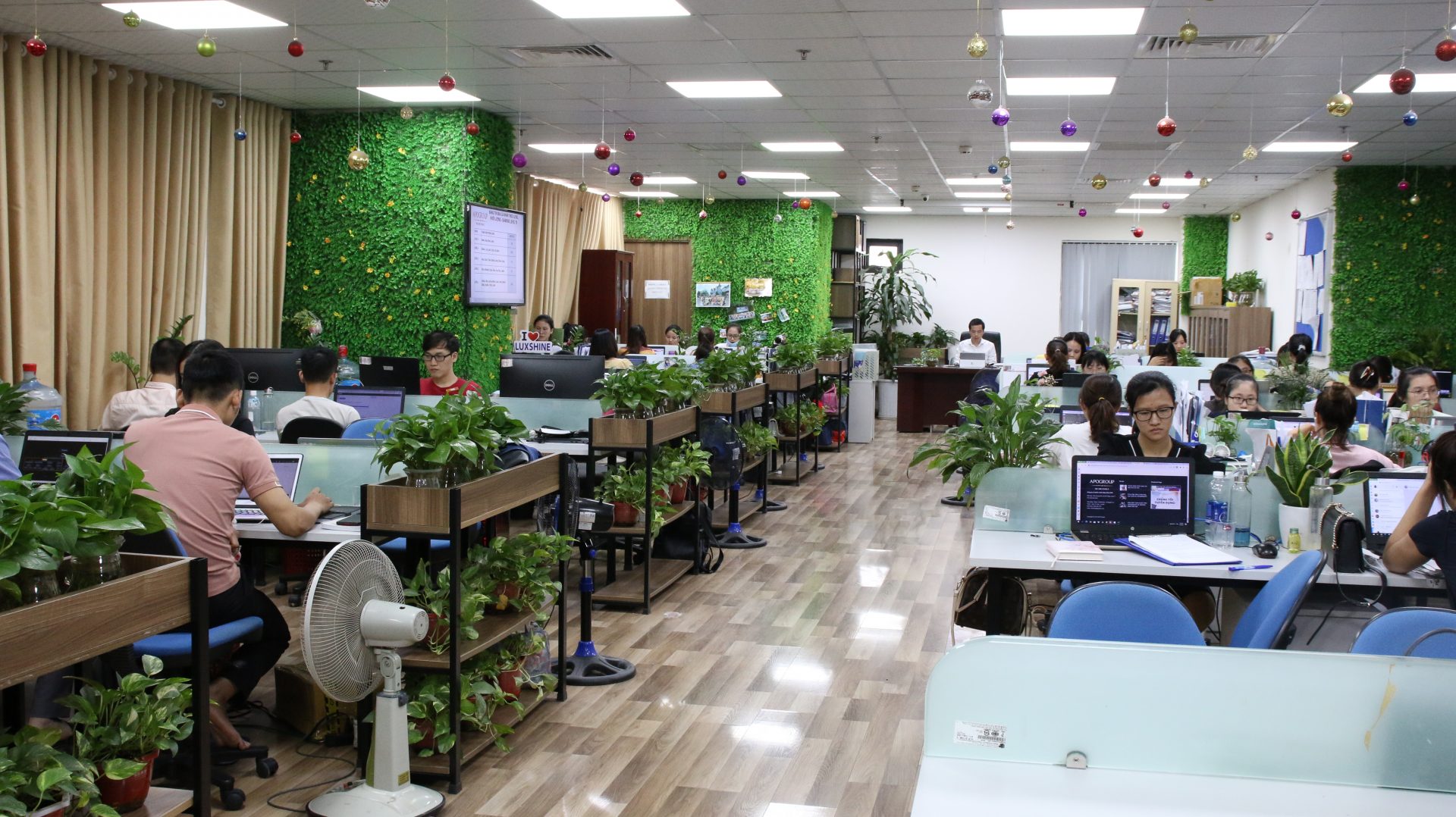 We have our own factory which's far from Hanoi about 100km. We control hair from material to final product with a Quality Control system. If you visit our factory, you will experience the high-tech hair production process as well as the skilled hands of experienced workers.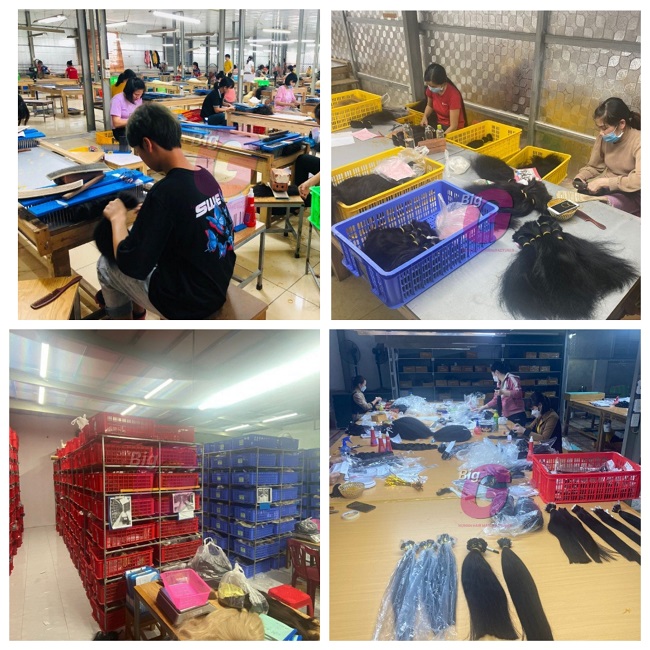 On BIGG's website and social network, there are many positive responses in the comments section. This is an indispensable thing in a reputable hair company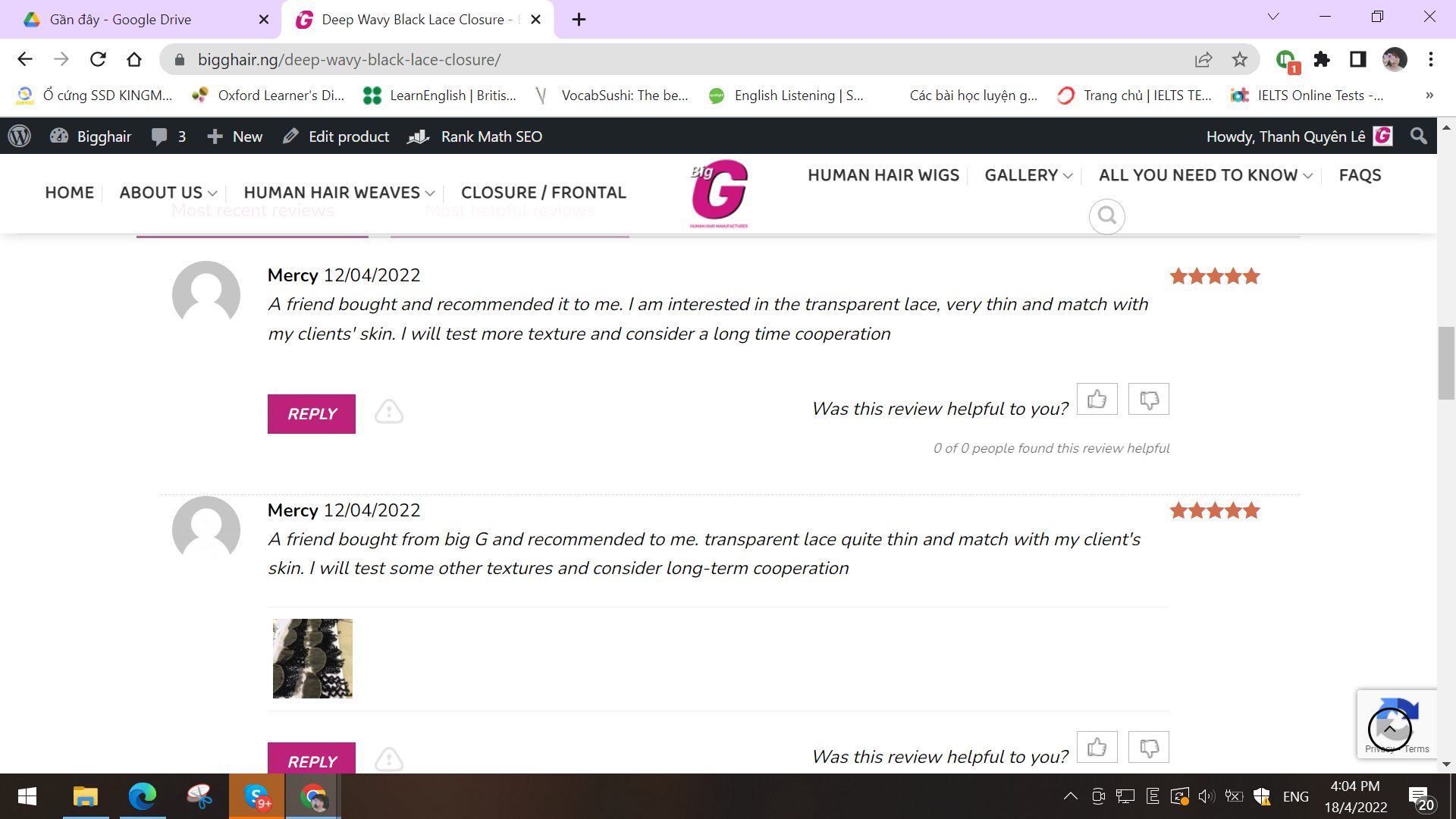 Customers can make questions, make a video call with BIGG's sales staff, or order sample hair to check the hair quality.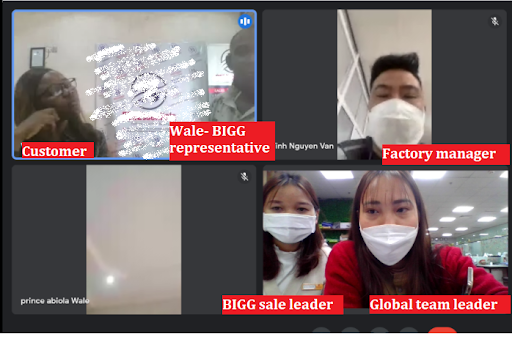 Reliable feedback from customers is also an important element making BIGG's reputation! 
Read more at: How to identify the reputation of the hair factory 
2. Some steps to start a hair business with BIGG Hair
Firstly, you need to identify customers as well as the products sold. There are 6 steps of identifying customers:
Looking at your current client base will bring more information 

You also consider the customer's current habits. 

Identify the customer's goals as well as their fears. 

Identify how the customer decides to buy hair.

Ask yourself who would you like to work with. 

What's the customer's demand?
Secondly, contact BIGG Hair to check the price list, shipping fee, payment method,… In order to stimulate market demand, our prices are currently about 5% lower than other suppliers. Our shipping fees are very reasonable, and the payment methods are also very diverse. You can refer to our 2 links here for more details. 
Thirdly, you should share your starting business project so we can recommend the best. You need to know that if you're ready to start a business, learn how to make a business plan, and share it with us. Especially, a good business idea may seem hard to come by, but with some planning and preparation, you can easily launch a small business to supplement. 
After deciding to start a hair business with us, you can try a sample order to test the quality of the hair, the minimum order is about 500gram. 
Then, one thing you need to do is to test the hair to make sure the hair is suitable for the target customer.
In the end, you have to start earning money with a hair business. Do you know that selling hair extensions is by far the best way to make money in the hair industry? Besides, selling hair care products is another way for you to make money.
In case you don't have much money, sell online first. Afterward, you can open a store or office when you have enough money! 

On the other hand, if you have enough money, you should open a store, customers will trust you more. The reason why is that your customers can try the hair directly without being worried about hair quality.
IN CONCLUSION
As you can see, Nigeria is a large and promising hair market. We can say that this is a fantastic place to start. If you want to start a hair business in Nigeria, please contact BIGG!