If you want a sleek and lovely hairstyle, a high ponytail with weave can be an excellent option. Whether your hair is short or long, you can still rock this style. So, how to make a high ponytail with weave, and how to style it? Below you can find the tutorial on getting a ponytail with weave and some alluring styles you can make with it.
How to make a high ponytail with weave?
Before you start, let's gather all the items required for the process. In this case, you will need a comb, hair ties, some bobby pins, and bundles of weave (with the length of your choice).
And this is how you should do:
Step 1: Make sure your hair is completely dry and brush it gently to remove any tangle.
Step 2: Put your hair into a ponytail and use a hair tie to hold it.
Step 3: Insert a bobby pin at each end of the weave.
Step 4: Then insert one side of the weave into your ponytail and begin wrapping the weave around your ponytail in circular motions. After that, secure the other end with a bobby pin.
Step 5: Spray your hair with some hair spray to make sure the hair stays in the ponytail with no frizzy hair poking out.
Optional tips:
If you want to get a perfect straight sleek look with your curly hair, it's better to straighten your hair with flat iron first. Yet, if you don't straighten your hair, you can still get the style.
After you finish the whole process, wrap a golden thread around where you tie the weave for a more attractive look. This also helps the knot not be too prominent.
High ponytail hairstyles with weave
Long and sleek black ponytail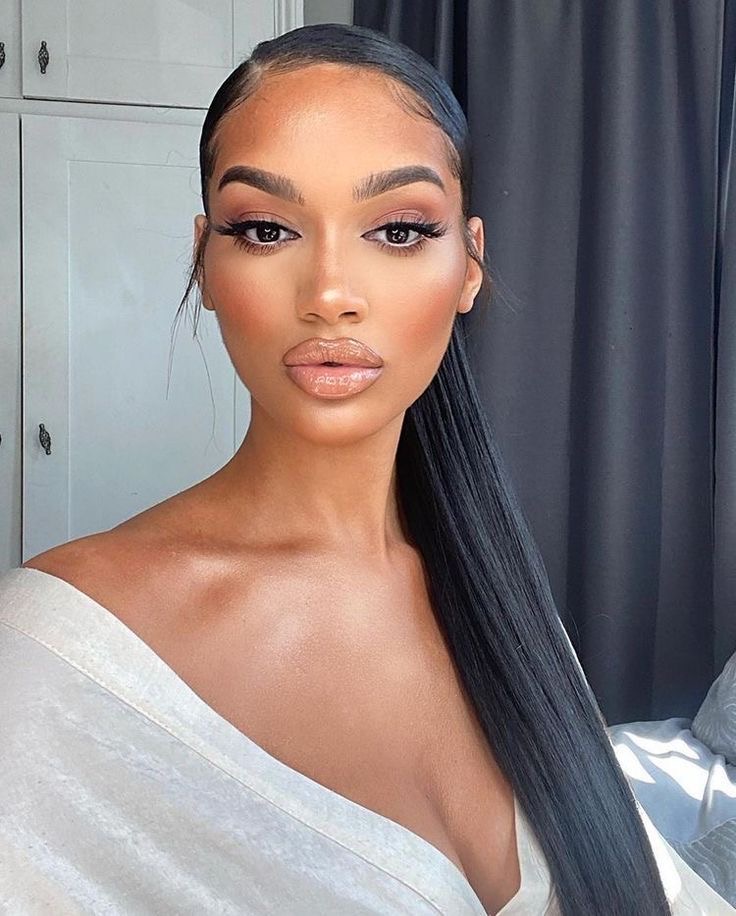 This ponytail is lovely, long, and completely sleek. It's perfect for day or night, and it will take you from the afternoon boardroom to evening cocktails with ease. To get this sophisticated and fashionable look, you can opt for black bone straight weave hair.
Curly weave ponytail
This is a very fashionable and alluring look that will draw attention to you everywhere you go. With a curly weave ponytail hairstyle like this, you will look even more stunning because of the gold accents and the pretty design at the front of the head.
CURLY WEAVE HAIR FOR HIGH PONYTAIL 
Side braid high ponytail
The best thing about this hairstyle is that all of the hair is precisely placed in this side ponytail with a weave braid, making it sleek and beautiful. Your hair is slicked to the top of your head, giving you a sleek, sophisticated appearance.
 Wavy high ponytail
Compared to the classic ponytail styles, your ponytail will look better with waves. You will look young and attractive in this look whether you are in your 20s or 40s. It's up to you to curl your weave or you can opt for a wavy weave.
WAVY WEAVE HAIR FOR HIGH PONYTAIL 
Braid high ponytail with weave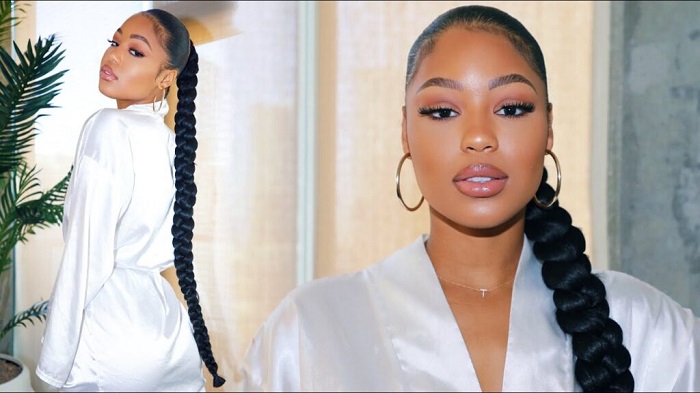 This braid high ponytail with weave is the best hairdo for a party. With this style, you can add the normal weave for your ponytail and braid whatever way you choose.
Bubble weave ponytail
A bubble ponytail is a trendy, hip, and original hairstyle that looks great on everyone. To reproduce the look, you can find methods online, but often it includes tying hair ties into the hair all the way down the ponytail. Try the entire hairdo or perhaps just the ponytail alone without the braids.
High ponytail with front braids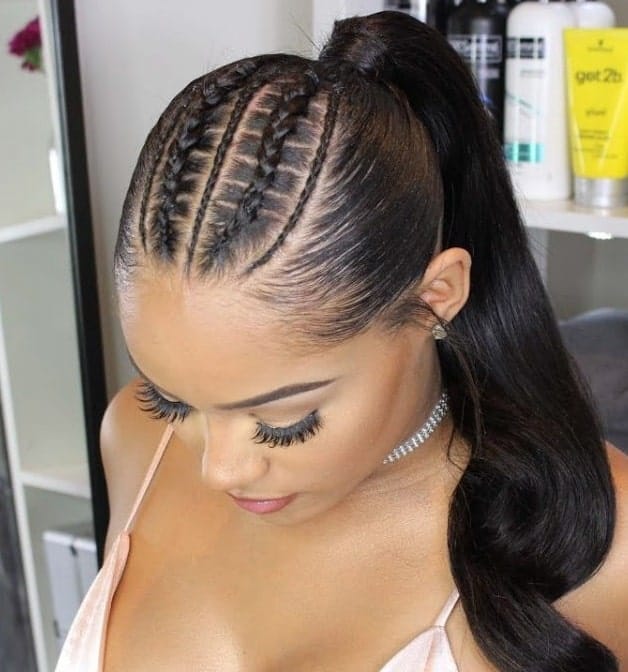 This glam hairstyle is what you need if you want to flawlessly pull off the stunning look. It's an alluring and difficult-to-ignore ponytail hairstyle with weave. You will need to make the braids at the front first and then proceed to make the ponytail with weave.
With the existence of weave, any style is now possible, and that includes a high ponytail with weave. And since you now have more choices when it comes to styling your hair with weave, don't just stay in the safe zone. Let's try and style your hair for a brand new look!