It's undoubtedly that Nigerian women really care for their looks. They take special attention to changing their afro kinky hairstyles. That's why there have always been so many hair trends set in Nigeria each year. How about this year? Let's see the latest kinky hairstyles in Nigeria to see the stunning hairstyles you should try now.
Long Kinky Hairstyles in Nigeria
Women who prefer wearing long hairstyles could try the long kinky twist styles. This kinky hairstyle can be obtained by braiding the natural kinky hair or adding kinky hair extensions before braiding.
Short kinky twist hairstyle
Shorter hair is smooth and controllable for kinky twists. They move so cutely and are not at all heavy. You can make your twists lovelier with a stunning golden chain. It also prevents the face-framing twists from falling into your face.
Zigzag cornrows
The zigzag is a unique variation of the traditional cornrows. The zigzag is braided down a straight line, whereas the traditional cornrows are bent. The zigzag cornrows could be made entirely of zigzags or, for added flair, they might also have a few little straight cornrows inserted in between. Add some wooden beads as an accessory to make it look even better.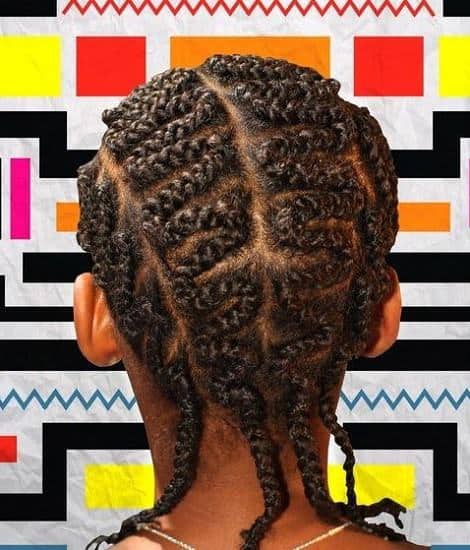 Top-notch top knot
With kinky curly hair, you can tie a top knot for a simple crochet look. Crocheting into a bun gives your hair more volume, allowing you to wear it high like the one in this picture.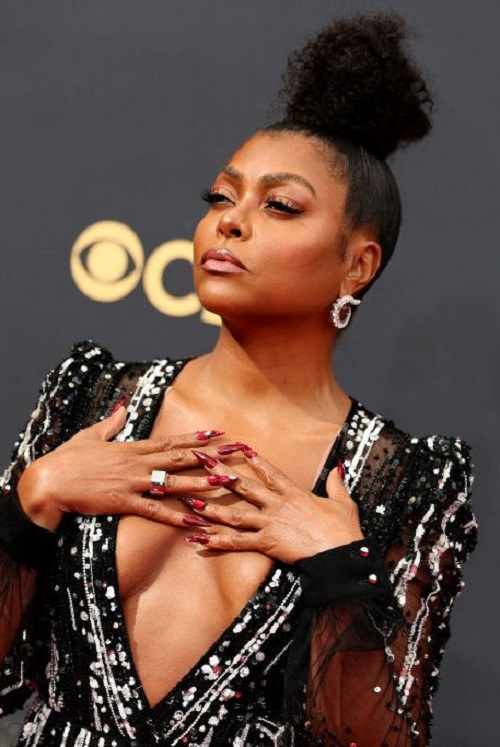 Natural kinky hair
Both younger and older women are starting to embrace their fro kinky hair. That's why this hairstyle has become one of the latest kinky hairstyles in Nigeria. This afro kinky fashion is also displayed on the runway, highlighting the attractiveness of the traditional African woman. This style loves the nappy hair of the Nigerian woman, whether it is tucked into a bun, left out, or groomed in a particular way.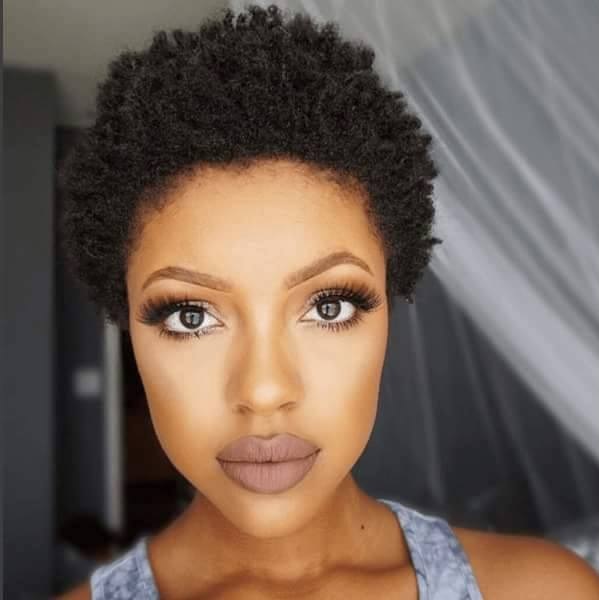 Piled-high kinky locks
Going on a hot date or a swanky soiree? Try this intriguing updo to give your braids a grander look than normal. You can simply tie your hair up in a sloppy bun and let some strands fall over your forehead to resemble some wispy bangs.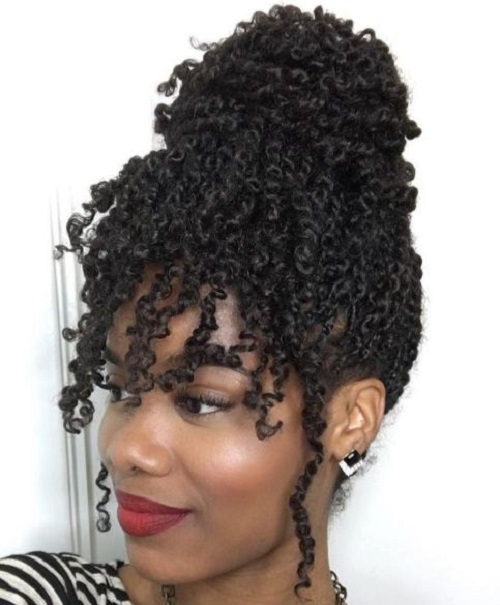 Strawberry wine kinky twist
This strawberry wine color was created from a mix of purple and red. You may either get some natural hair extensions that are colored this way or color your own hair in this gorgeous shade.
Braided Ninja buns
We adore ninja buns, an edgy variation on the lazy bun. To get the hairstyle, let's section your hair into two sections to make ninja braided buns. Then braid the same section from the nape of your neck upwards to the center of your head. Start braiding from the crown of your head.
Create a knot for the bun after joining the ends of both braids with an elastic. You just need to repeat the process for the second section to be finished.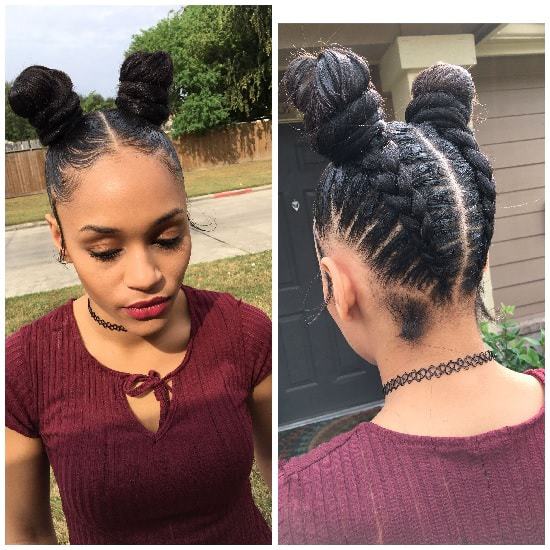 Bouyant kinky curls
Everybody appreciates a good hybrid look, which thick, bobbed twists provide. Its shorter length and fewer layers give the appearance of a larger, voluminous contour. Consider it to be a fro-like style. Always go for big hair, especially if you want to get noticed.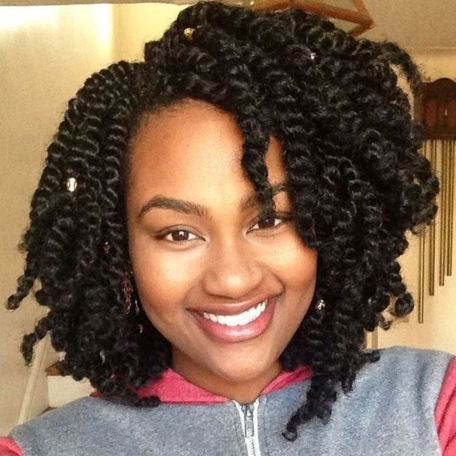 Layered kinky twists with highlight
Selecting a layered style with highlights is the greatest way to give your kinky twists depth and complexity. Bright and effective in adding shine and emphasizing the texture of the twists, these highlights are wonderful.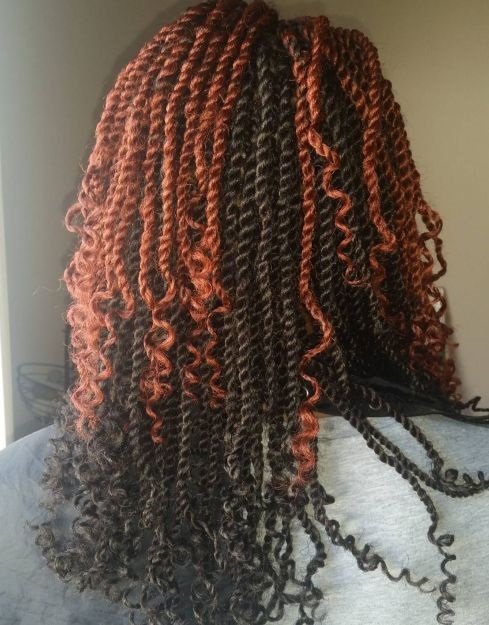 Above are the 10 latest kinky hairstyles in Nigeria to try now. Which one is your favorite? Tell us in the comment section below and don't forget to visit BigG Hair's blog for more tips and updates!