A sew-in is a type of weave that braid your natural hair into cornrows, and sew down hair extensions onto the braids with a needle and thread. Sew-in weave hairstyles look naturally like they sprouted from your scalp. You can switch up your hair flexibly with various hairstyles, whether simple or complicated. If you are looking for something new for your hair then take a look at the 13 mesmerizing sew-in weave hairstyles for ladies below!
1. Bob sew-in weave hairstyles
A bob sew-in weave hairstyles are a fairly decent and relatively low-maintenance solution for fine hair. It is very convenient, trendy, and easy to style. They can look very different depending on your cut and the way of styling. All you need is to get a bob haircut and select the right hair product for your hair type. A collarbone, chin-length or cropped styles are equally beneficial for hair that lacks body.
2. Loose Wavy Hairstyles
Wavy hair looks great on virtually everyone, since the effortless look flatters all face shapes, hair types, and ages. They are the perfect balance between curls and straight hair and work for almost every hair length and type of situation, from a presentation at work to a night out. Plus, loose wavy also adds volume and movement to your hair, with the front pieces drawing attention up to your eyes and accentuating your cheekbones. They deserve to be the national hairstyle that you can wear every day!
3. Straight and Long Sew-in Weave Hairstyles
Plenty of women choose to get straight and long sew-in weave hairstyles. One of the main reasons is that they can enjoy a hair texture that is completely different from their natural one. It's ideal for experimenting with your style until you transition fully to your natural looks.
4. Short Curly Hairstyles
This category of sew-in hairstyles is literally as close as you can get to the state of your natural hair upon installation. What makes this short and curly style so wonderful is that this partial sew will help you ease into your natural locks as they gradually grow.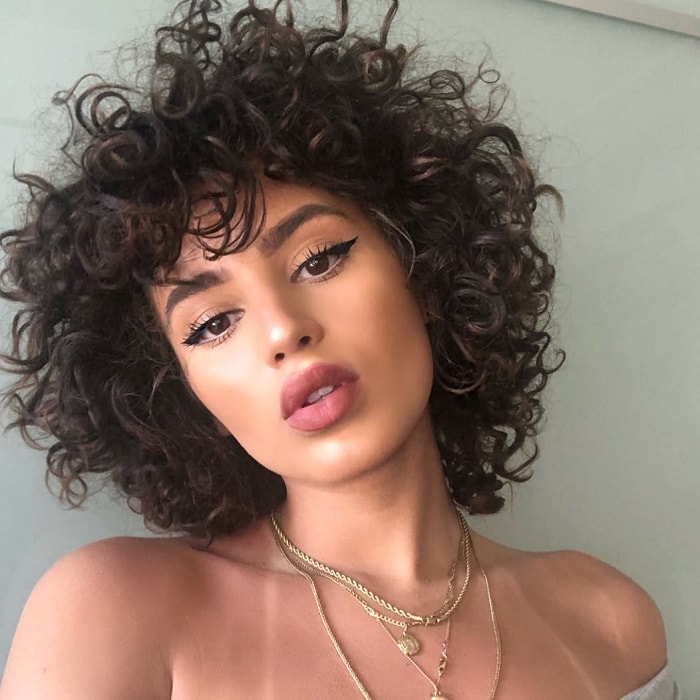 5. Mohawk Sew-in Weave Hairstyles
If you have a free spirit and you're not afraid to express it through your sew-in hairstyles, keep a mohawk option in mind. As you can see in this example, the mohawk is an edgy yet chic hairstyle that will bring out your wild side in a fashionable way.
6. Pigtails Braid
Pigtail braid- "big kid" hairstyle- are the latest viral hair trend. These pull-through braids are amazing for long and short hair. Because it uses elastics to secure each section, you are able to get a huge volume with less hair. You can try this to get an ultra-cute look for yourself!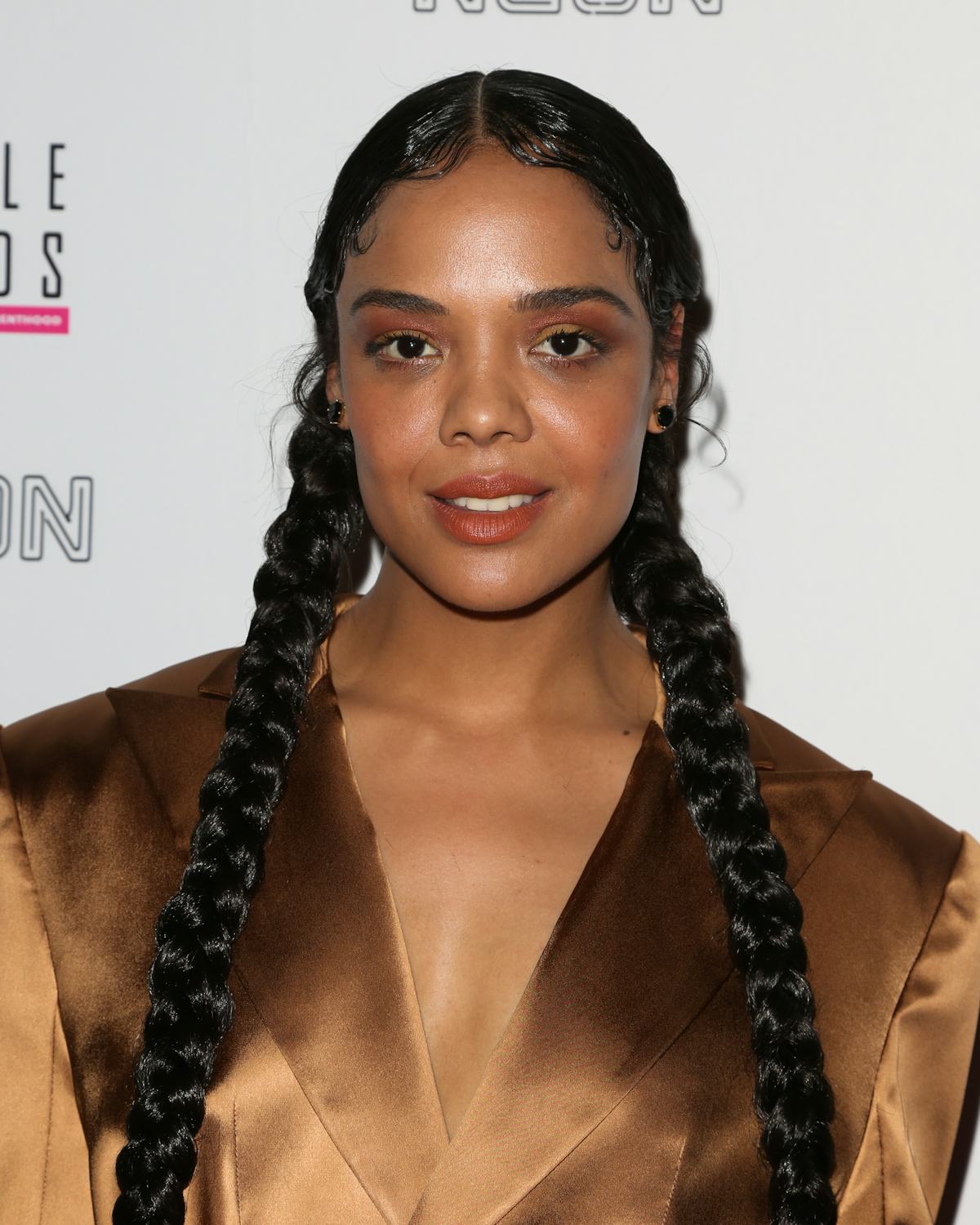 7. High Ponytails
If you take a bit of time to research sew-in hairstyles, you will soon find out that ponytails are some of the most beloved ideas. They mix classy and sassy in an extremely visually pleasing way, no matter how they style. Here's a jaw-dropping example of a classic high ponytail.
Read more >>> How to make a ponytail with weave <<<
8. Sew-In Weave Styles with Bright Colors
Not only does it showcase vivid colors, but sew-In weave styles with bright colors level up with two shades that are equally bold. This expert coloring job is sure to inspire any outgoing woman.
Read more:>>> Quick weave vs sew-in, which one is better?<<<
9. Sew In Hairstyles with Side Bangs
Side bangs are lovely details for women who like wearing their hair to one side. Another advantage that side bangs present is that they will contribute to the stylish aspect of the hairdo, topped with confidence and attitude. This wavy bob sew-in with side bangs is perfect for just about any event in life. Personal or professional, this sew-in hairstyle is ready for all occasions!
10. Undercut Weave Hairstyles
Undercut weave hairstyles are all the rage, especially when paired with sunny weather. If you want to push your limits and obtain an edgy hairstyle, think about rocking your sew-in with a sexy undercut or shaved side.
11. Faux Bangs
Faux bangs are extensions cut into a fringe that you can create without actually chopping off your hair, you can create a similar effect through styling only. It is suitable for person who needs a temporary and convenient hair change. Surprisingly It's easy to do, but it looks natural when you can do it by hiding the fake bangs in other sections of hair.
12. Ombre sew-in weave hairstyles
The ombré hairstyle is not new, but it never ever goes out of fashion. If you're the kind of woman who hunts for a natural look with your own hairline, this hairstyle is just what you need. It's not one of the easiest styles to maintain but they frame the face well. You can start your ombre with a tone similar to your natural hair color and continue in your favorite shade.
13.
Natural Curls
Ready to give your natural hair a break with a protective style but still want to rock your natural curls? Find a hair option close to your curl pattern and go for it.
The bottom line
Hopefully, after you read this article, you pick some sew-in weave hairstyles that fit your looks and characteristic. Investing in beautifying your hair from now on will never be a waste.
If you have any questions, let us know! We will try best to give all of you the answers in the shortest time.