Packing gel styles have been around since the 80s, but it has never gone out of trend. These styles are created by using a gel to style and firmly hold the hair to a desirable style. Packing gel styles are especially popular among black women since they are easy to make and very comfortable to weave. You can rock any event anytime anyway with the styles. The problem is just choosing a suitable hairstyle for your look. So, let's check out the following packing gel styles with kinky weavon, then you can get some ideas.
Low ponytail with edges on gel hairstyle
This gel hairstyle with kinky weavon looks fantastic during weddings. It creates a strong impression on you whether you are a bridesmaid or the bride. The flawless edges put an accent to the style.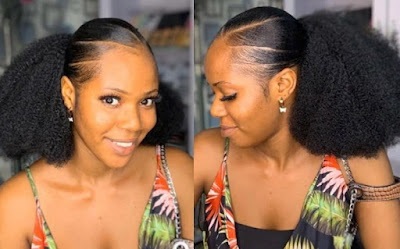 Short kinky curls with weave and styled with gel
Although the majority of people prefer packed gel styles with long weavon, this somewhat different style is incredibly attractive and well worth trying. It fits both little and big girls well and is incredibly elegant and lovely.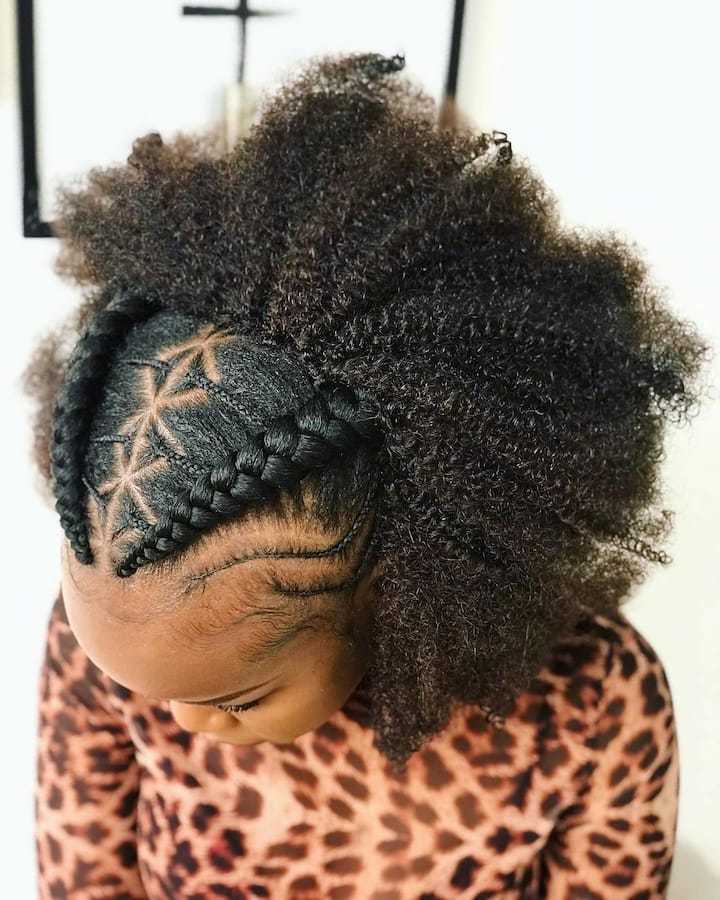 Blow-out ponytail packing gel styles with kinky weavon
The kinky blow-out is ideal if you're going for a more sophisticated, elegant appearance. It is a perfect appearance for formal occasions and evening events and is also known as the "Classy Ponytail."
Updo bun with side and center weave gel styling
This hairstyle is amazing thanks to the kinky weaves. You may need to develop your unique look at times to stand out from the pack.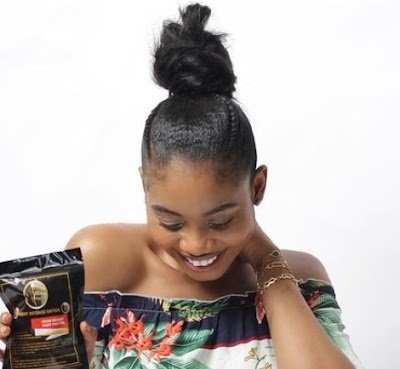 Beautiful bridal packing gel
This gorgeous bridal gel style with kinky weavon will keep you shining and give you that wonderful look throughout. So, having it on your big day won't be a terrible idea. Feel free to style it with any hair accessory of your choice to decorate the style.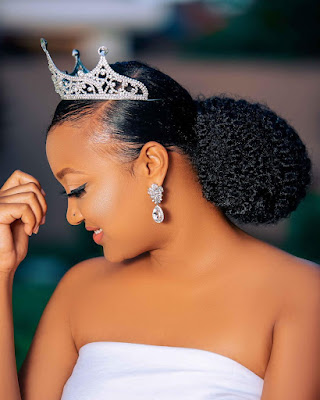 Read more: 15 Kinky bridal hairstyles for your big day
Packing long bun updo
This packing gel hairstyle is made with kinky straight weavon. It is the most popular hairstyle for weddings and birthdays, but you may wear it with ease to any occasion. Additionally, you may style them to create other fantastic looks like ponytails and buns, both down and up.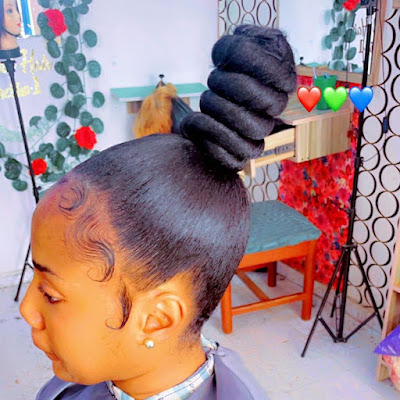 Big cute buns
One of the unique features of this updo is the cornrows placed in the middle of your hair. This made your style a cute look. It will make you look even cuter if you have a baby face.
This hairstyle is perfect for colorful, modern events and outings. You can bet that you'll always be the center of attention.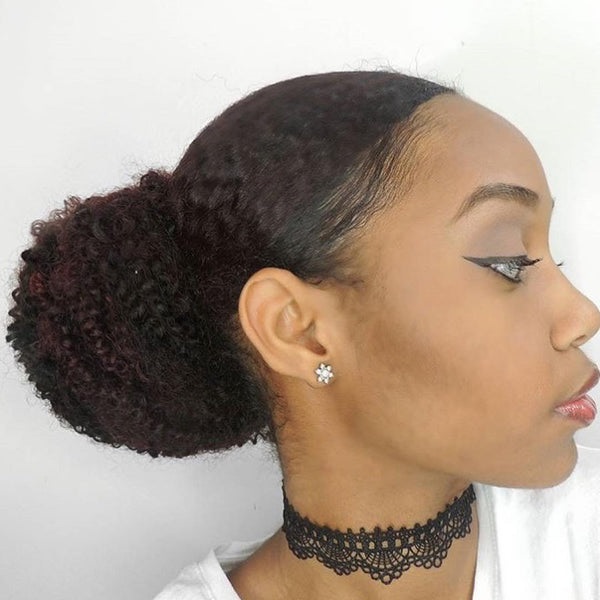 Double braided buns
For a more elegant appearance, you can pull your hair back into a gallant double-braided bun with kinky weavon. Even the simplest bun can be great if it is made and secured properly.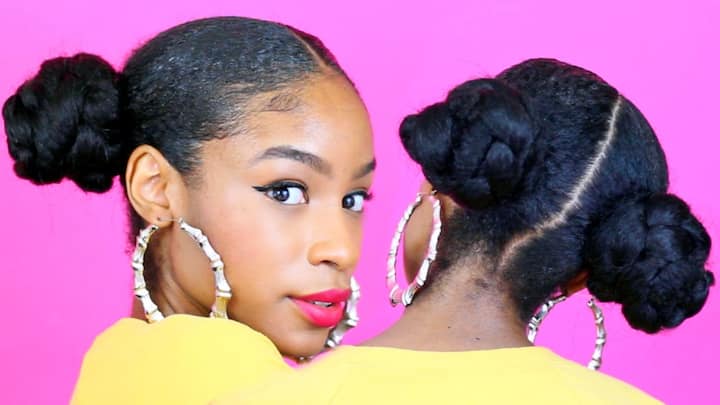 Blow out ponytail with long weavon
This method should be chosen if you're trying to figure out how to create packing gel hairstyles with kinky weavon. It is not your typical appearance and will make you look beautiful.
Glam buns with beads
This packing gel design is state-of-the-art. By accessorizing it with a variety of items, you may make your hair stand out. This kind of styling is efficient and practical. Both informal and formal settings can use because of their elegant design.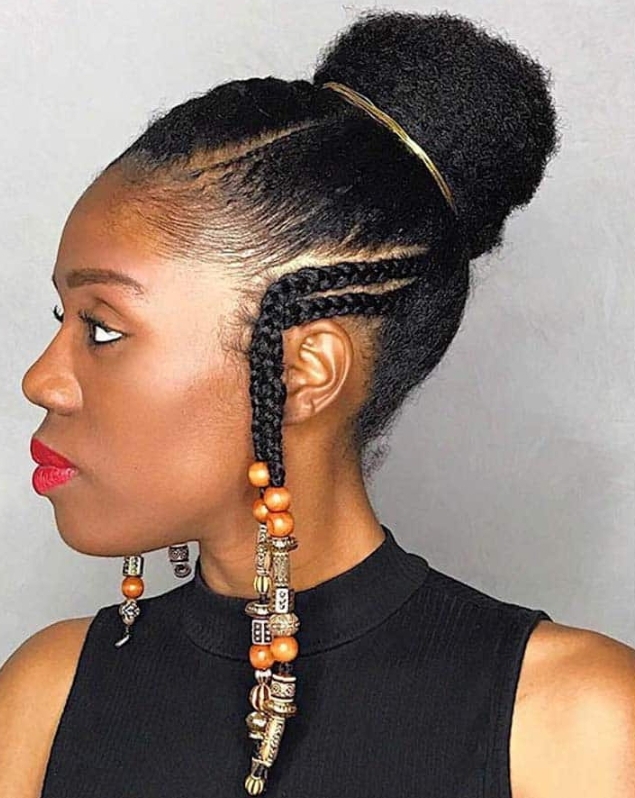 Styling your hair with packing gel styles with kinky weavon will bring you a more brilliant look. Try it out and shine your beauty now!