For girls who gonna be bride-to-be or wedding guests, kinky bridal hairstyles can be a marvelous way to show your beauty with your natural hair. For the big day, there are many different methods to style your kinks and coils. While having options is always a good thing, so many ideas can make you feel overwhelmed. Below we narrow down the options so that you can make a better decision.
Halo crown braid with afro
Don't you just adore this hairdo with a crown-like appearance? We want you to know that you can embrace your kinky, curly hair and look your best while wearing your hair in a natural style in its most decorated condition.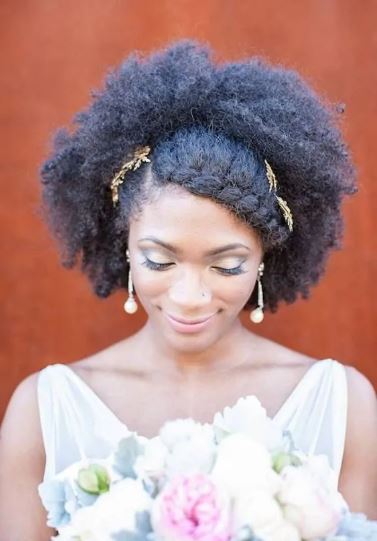 Kinky in bun
Style your kinky curly hair into a bun, and use a bead-and-ribbon to perfect the hairstyle. This kinky bridal hairstyle cannot just bring out your natural beauty, it also makes you feel comfortable with the lightweight.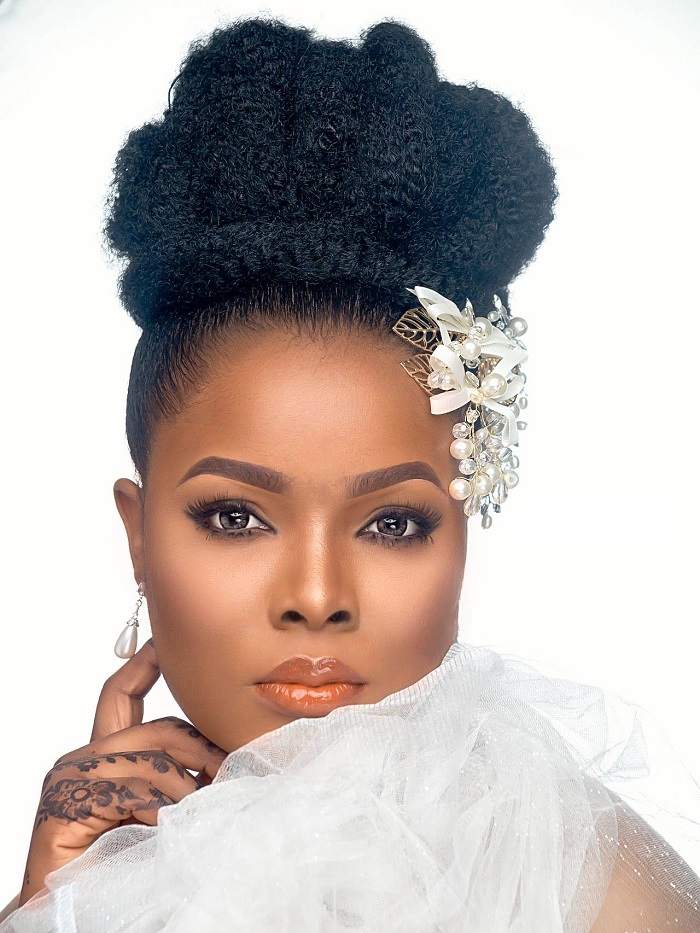 Chunky twists pinned into a low bun
The wedding day is always the time when women want to appear their most stunning. Yet, sometimes you don't really need to make things too complicated. A simple hairstyle like this low bun hairdo is absolutely exquisite.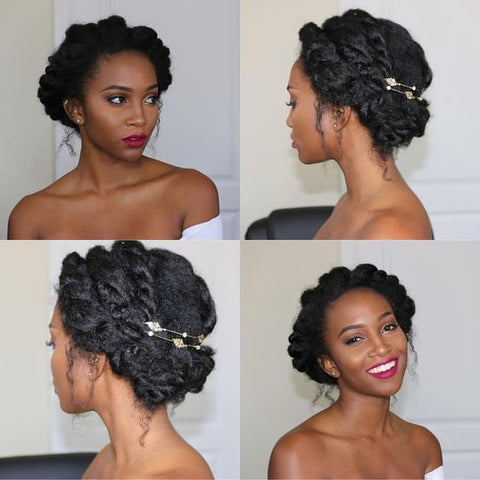 Kinky bridal hairstyles with a high bun
The bridal high bun is a bit theatrical but always adorable! When brides are adorned with stunning high buns like this one, they stand tall and graceful.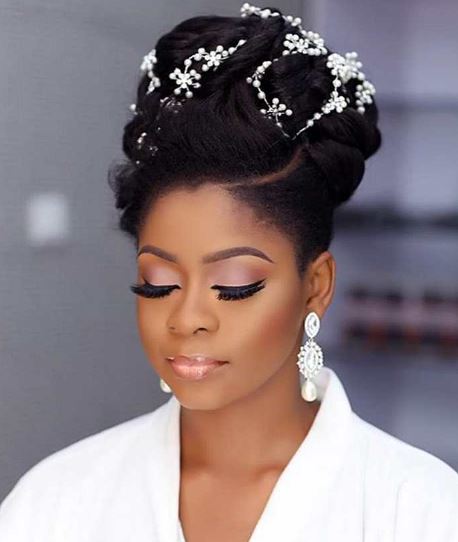 View more: BigG's Weave Hair
Floral wedding hairstyle
A bridal hairstyle with flowers is surely feminine and whimsical. Any wedding hairstyle can be transformed into a lovely one using these bridal accessories. Fresh flowers are used by some brides, while others opt for floral bridal accessories. In either case, the outcomes are invariably stunning.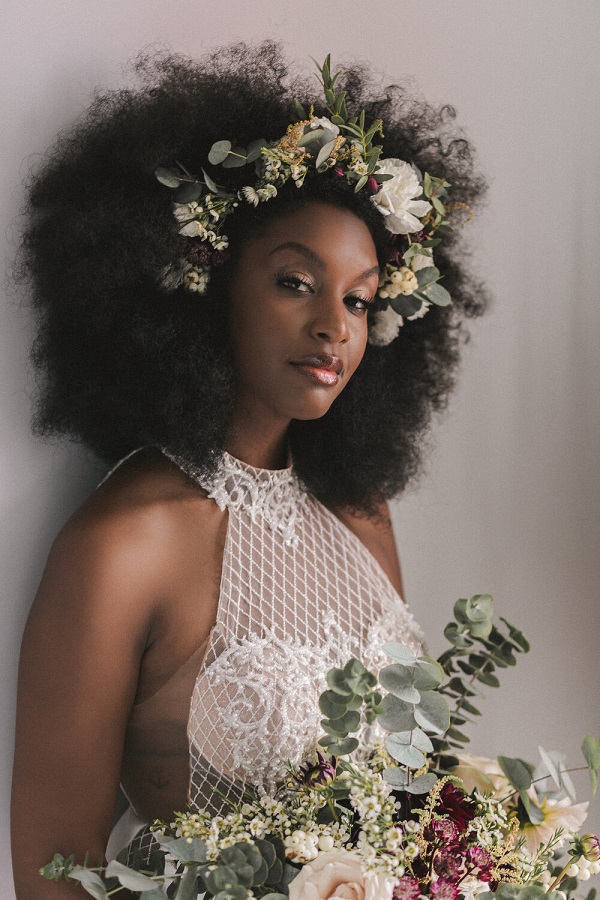 Swept Locks with veil
For brides who wish to rock veils, these natural curls and coils with this stunning high puff twist out are ideal.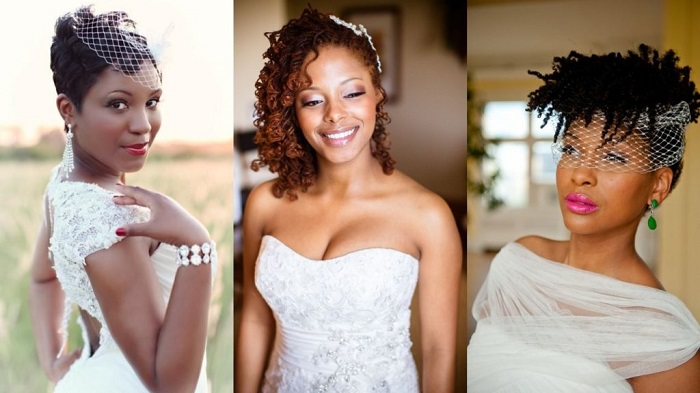 Braid-Out Bob
One of the countless ways to flaunt a braid is with this stunning bob covered with baby breath flowers.
Avant garde wedding hairstyles
These incredibly original bridal hairstyles for black women who dare are fantastic. Be a bride to remember with one of these cutting-edge hairstyles.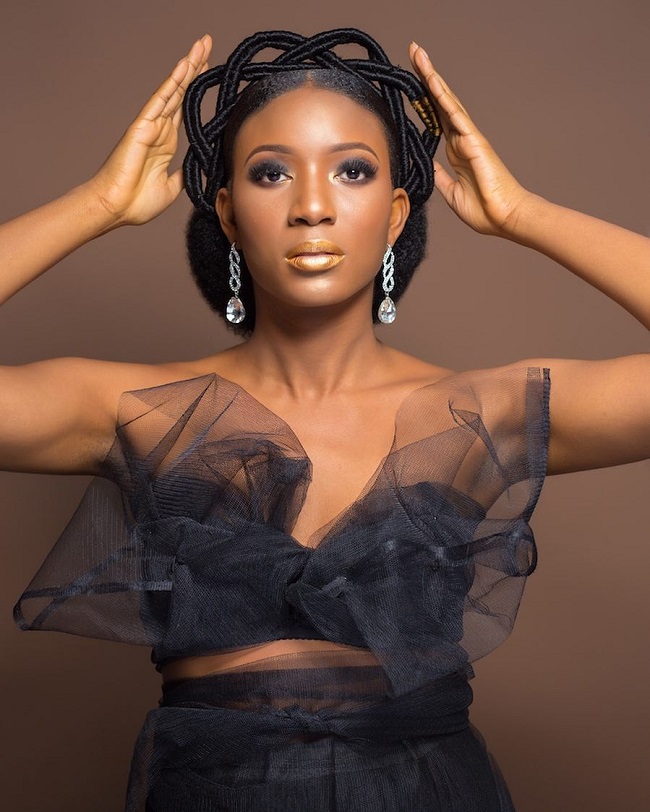 Loose twist-out updo
If you want a simple yet classy hairdo, this lovely one is fantastic.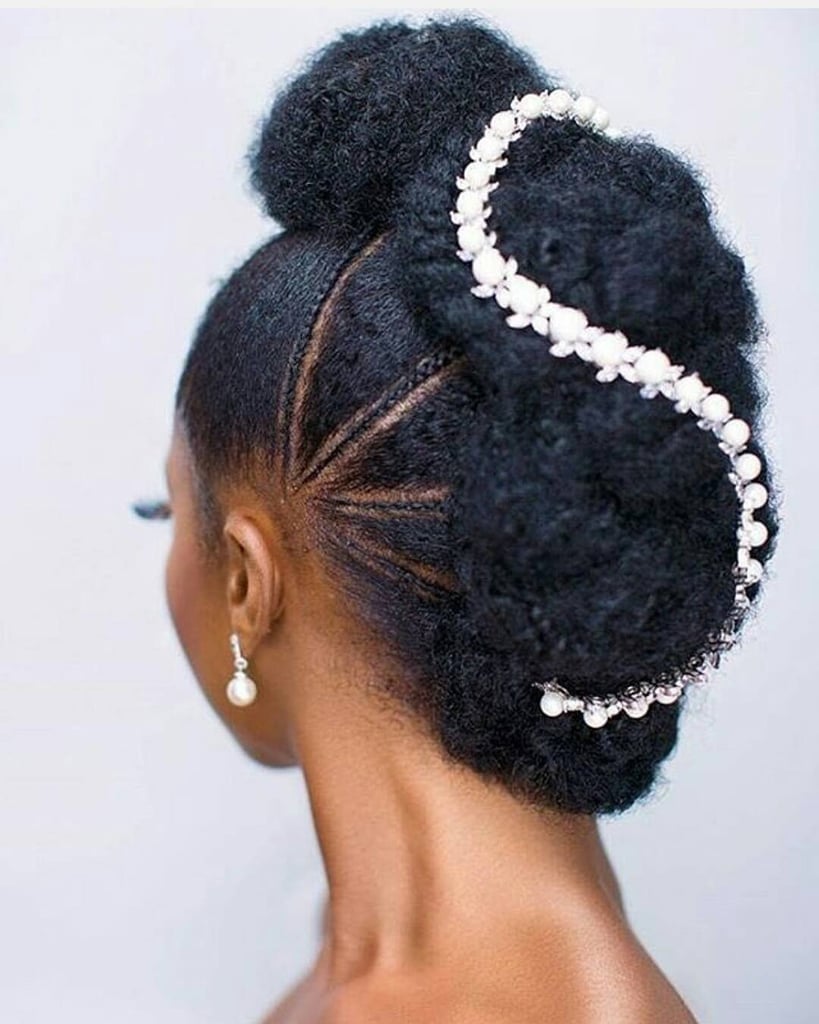 View more: Human hair Wigs in BigG
Teased Top Knot
Hairstyles with top knots are excellent to take the hair off your face. Tease it out to add volume on your big day.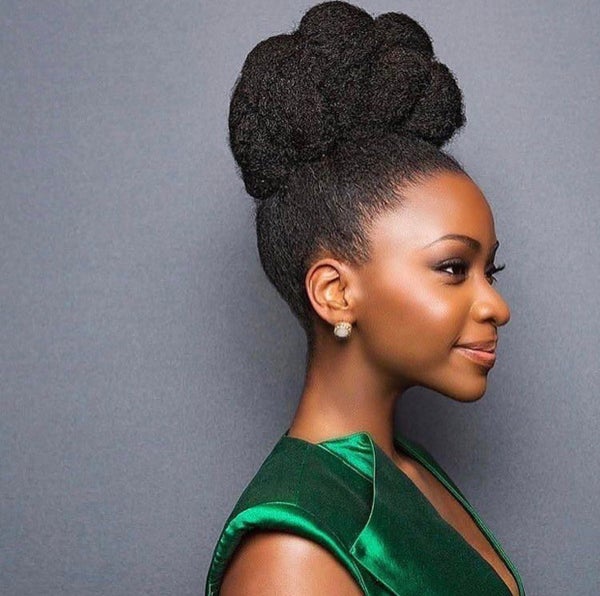 Twisted Hawk
Kinky hair has long been associated with being unsightly, unprofessional, and difficult to manage. This elegant bridal hairstyle for natural hair, in our opinion, is working to alter this perception.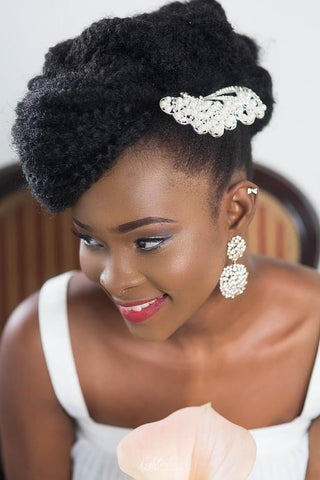 Formal Side Puff
With off-the-shoulder bridal gowns, this formal side puff hairstyle will look stunning. The best part is that it's quite simple for you to do it yourself.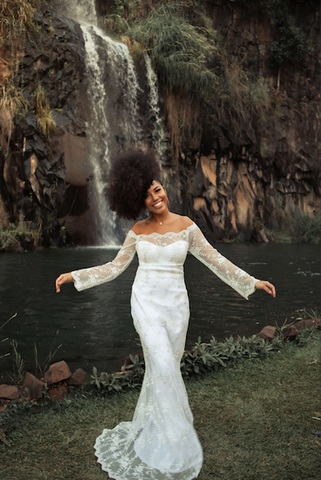 Natural Hair With Statement Hat
For us, bold hats or fascinators are worn with natural hair satisfy all the requirements! They can seem softly retro while maintaining a very cool, whimsical vibe.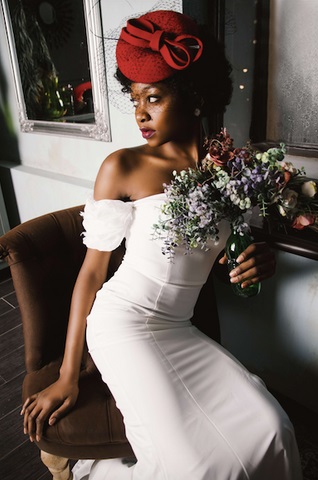 Halo Bun with gold string
By embellishing it with gold string, this technique gives your halo crown braid a touch of glitz.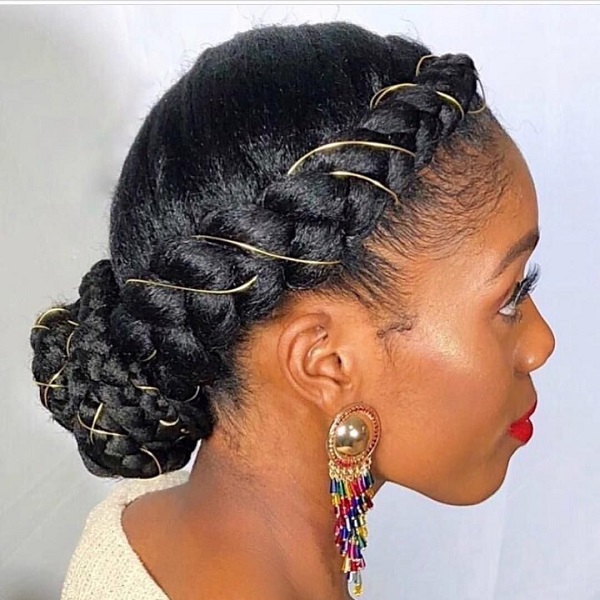 Low Chignon With Pearl Headband
Add a pearl-encrusted headband to upgrade the classic chignon. The headband has an old Hollywood glitter atmosphere, making it the ideal look if your wedding is taking place in the summer.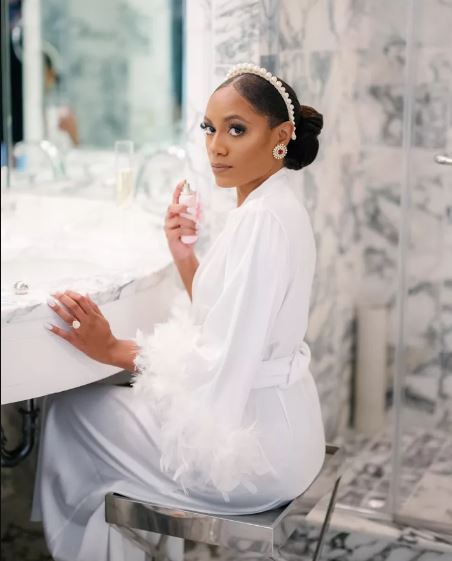 If you are going to be a bride, choosing one of these above kinky bridal hairstyles will make you look the most beautiful on your special day. You can add length and volume to your kinky hair for a more graceful look with BigG Hair's kinky hair extensions. Happy wedding!