Each type of face shape requires different hairstyles to get the best look. Knowing what hairstyle can go with your face shape is important to show off your beauty while hiding your facial weaknesses. If you have a round face and want to get a perfect look with it, let's check out this post to find the top 10 weave styles for round face.
Characteristics of round face shape
A round face is defined by a wide hairline and fullness below the cheekbones. Therefore, long hairstyles are hairstyles to go for a round face shape. This is because longer hair lengthens the face and looks wonderful round face. Short layers might exaggerate the roundness of the face, whilst long layers are the most flattering for this face type. Additionally, side-swept bangs can also add length to a round face.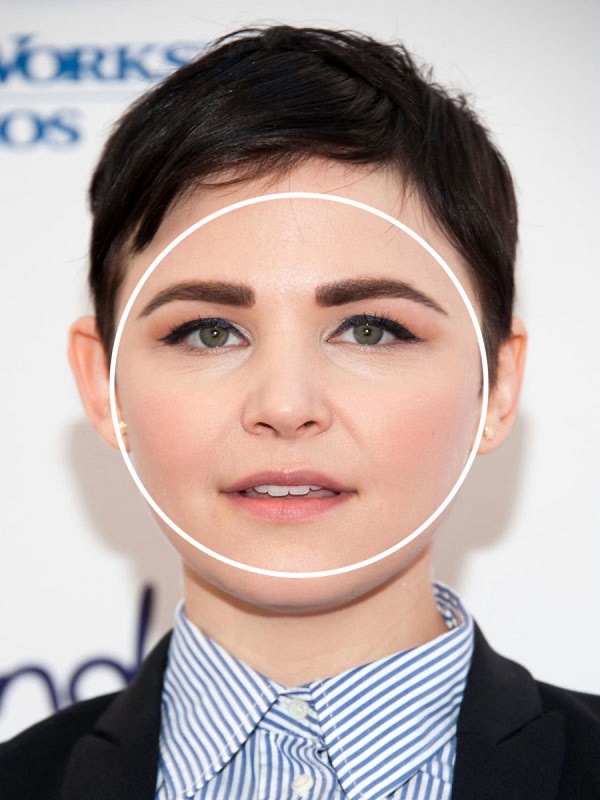 So, what can be the best options weave styles for round face? Check the following hairstyle ideas?
10 weave styles for round face
Brown kinky curly weave with bangs
The approximately equal width of the forehead, cheeks, and chin is one feature of the round face. Any hairdo that conceals the width of one of these three is therefore welcome. This kinky curly is one of many curly weave haircuts for round faces that flatter them amazingly. The weave conceals the forehead while allowing the lady to show off her other stunning facial features.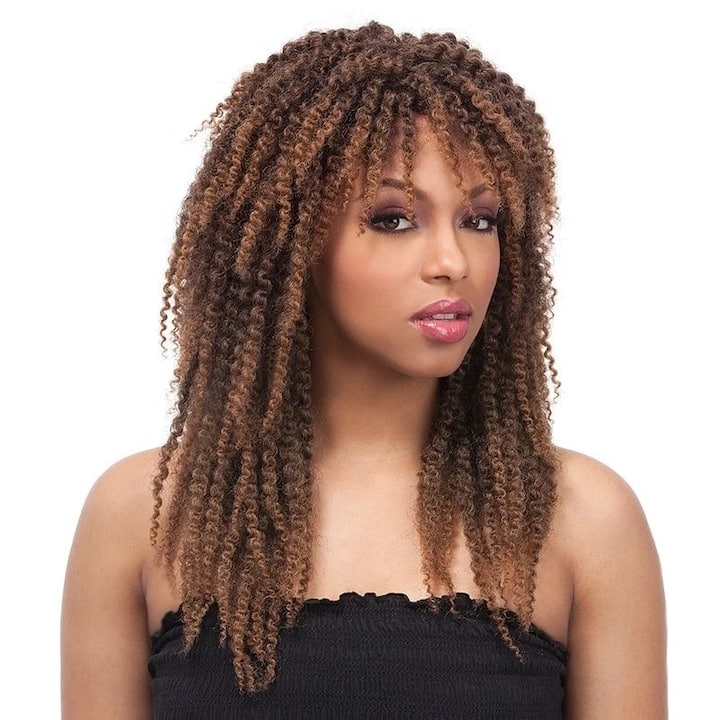 Long braid weave styles for round face
The center part and long braids on Union quickly add length and dimension to the face.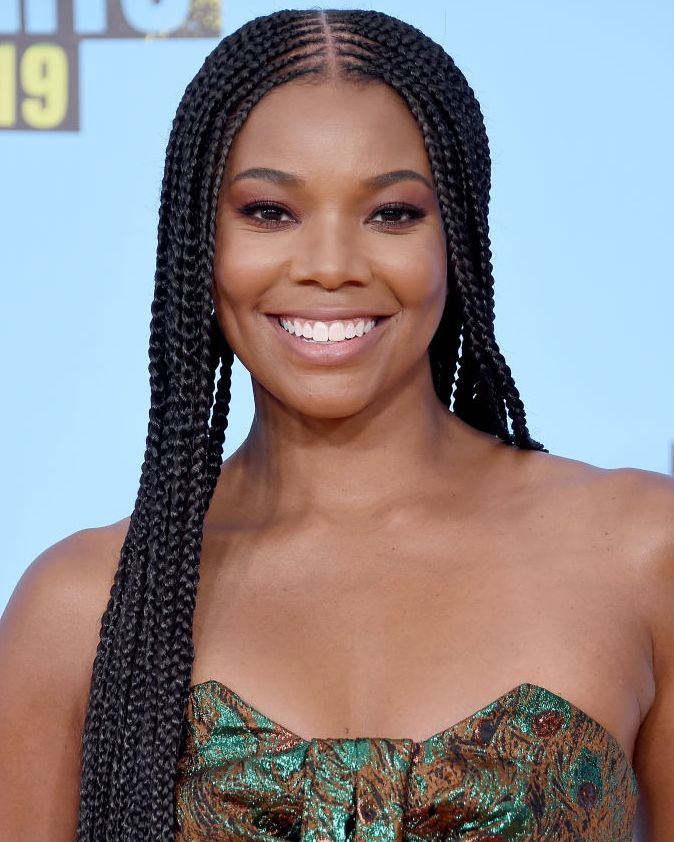 Bob-like style braids
A braided hairstyle that effectively conceals the roundness of the face is one of the greatest possibilities. This choice is excellent because it gives you a younger appearance and hides your face's roundness. You can opt for a wonderful brown hair extension that will complement your skin tone nicely.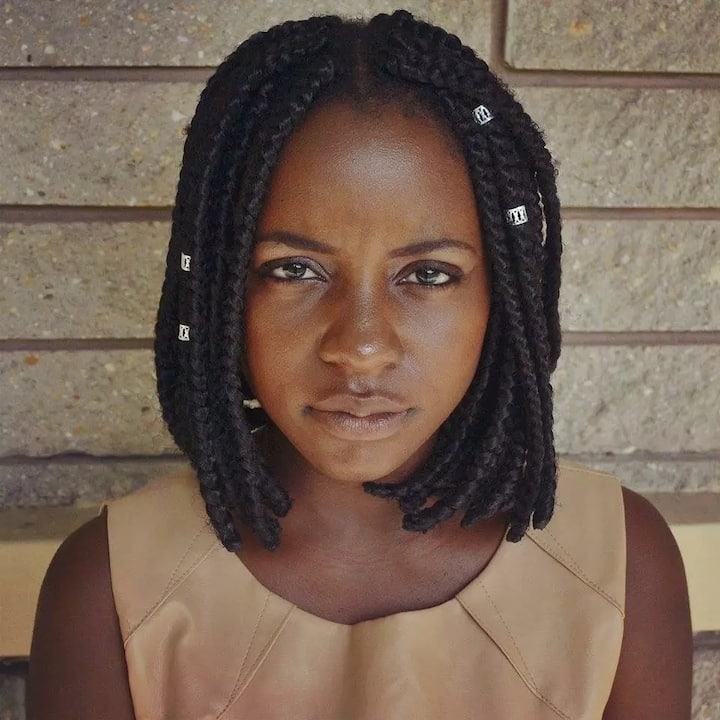 Ghana Braids
Ghana braids are a lovely protective hairdo that is also charming and practical. They require little upkeep and are ideal for trips or vacations. Adding hair jewelry or other patterns can make them more attractive.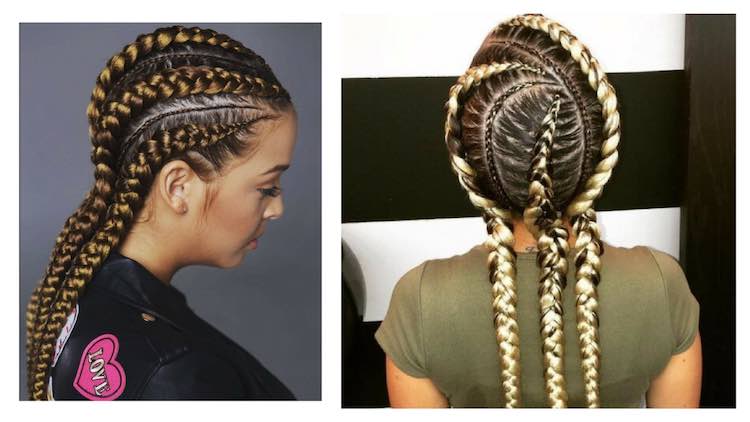 Ghanaian cornrows with a top bun
There are lots of styling options available for cornrows on round faces. One such stylistic choice is a Ghanaian cornrow with a top bun. These stylish, easy-to-do cornrows are unquestionably a go-to for women with round faces which help to lengthen the face.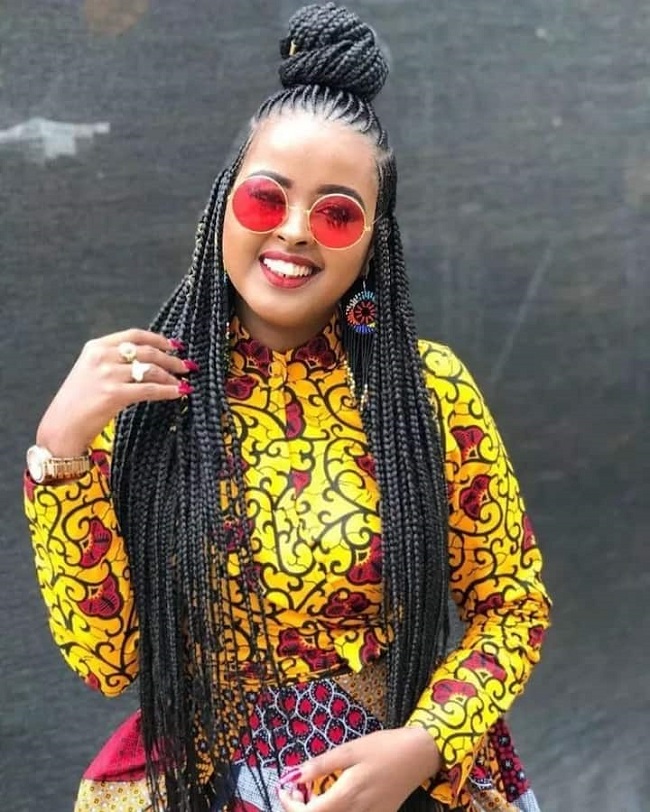 Long-pin straight hair
Long, straight hair is a guaranteed way to make your round face look longer. You can have the hairstyle with a slight side part.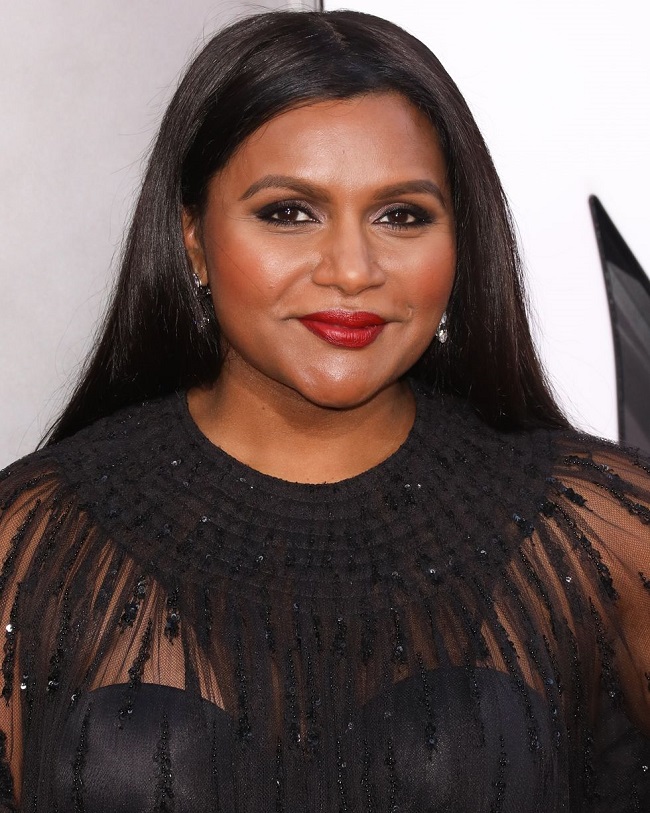 Curly black weave with side parting
Hairstyles with a side parting are typically preferred over those with a mid-parting when it comes to hairstyles for a round face shape. This is because women with round faces should attempt to narrow rather than enlarge their faces, while mid-parting widens the face.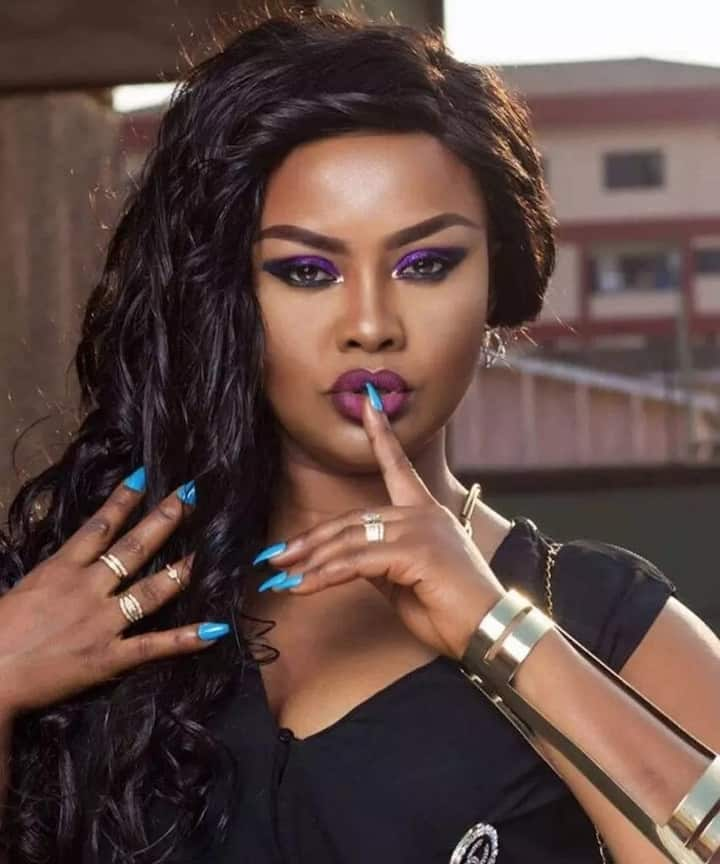 Faux bun hairstyle
If your hair does not allow you to wear a natural hair bun, let's go for a fake bun that will help lengthen your face while complimenting your round face.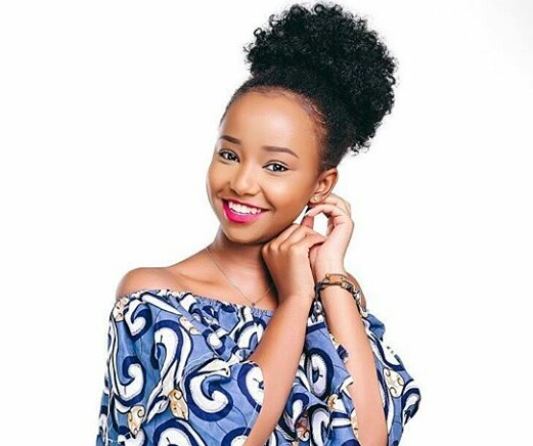 Long black weave styles for round face
Women with round faces should definitely avoid hairstyles with mid-partings. However, in this case, the long length of the weave has offset the negative effects of the middle part. So keep in mind that long hairstyles are always a good thing.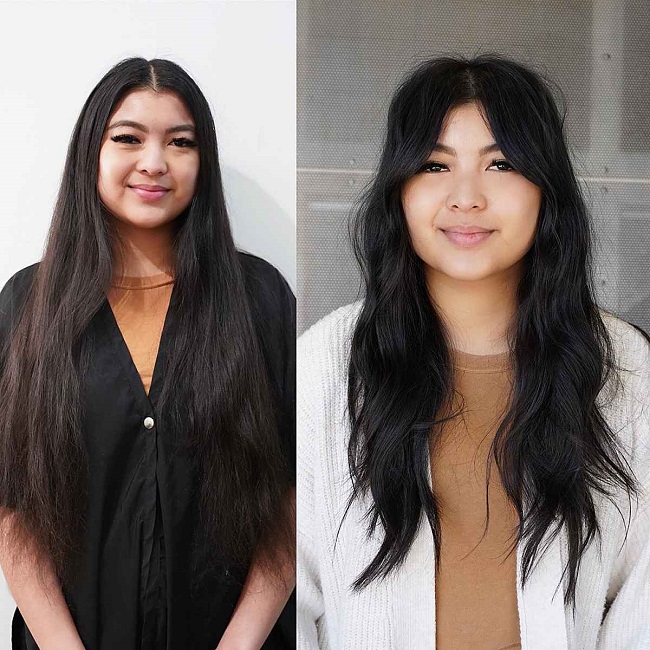 Long blonde bob
Ini Edo, a Nigerian actress, is the definition of beauty when it comes to wearing hairstyles that highlight her round face and make her appear beautiful and sophisticated at the same time. In the image above, she is sporting a seductive blonde weave with length below the chin that lengthens her face.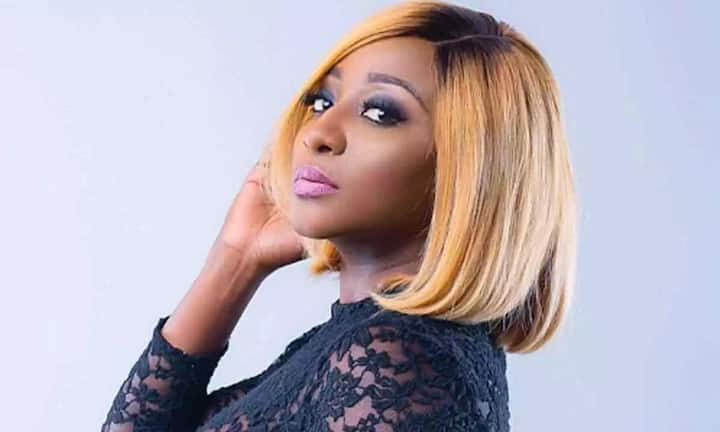 And you, which of these above weave styles for round face do you like? Just tell us in the comment section. And don't forget to visit BigG Hair website to select the best weave for your look!