Human hair wigs, or natural hair wigs, are highly sought after in Nigeria as well as other countries across Africa. These items are a great solution to give a naturally beautiful look at ease while giving a much-needed break to natural hair. Selling human hair wigs in Nigeria can be a potential business if you know clearly about it and the market. So, today let's get a full understanding of human hair wig.
Where do human hair wigs in Nigeria come from?
In fact, most human hair wigs in Nigeria come from other nations rather than Nigeria. Nigerian hair is rather stiff and dry, making it unsuitable for hair extensions.
Because of that, African hair wholesalers have decided to import wigs and hair extensions from well-known countries with high-quality hair, such as Vietnam, India, and China. Nigerian human hair wigs have been sold after going through several phases of processing. Normally, they import ready-to-use wigs from hair manufacturers in other countries or human hair bundles to make custom wigs and sell them at a higher price.
The benefits of human hair wigs
Natural hair wigs are widely used in the world. So, what are the advantages of human hair wig?
Natural appearance: Since the wigs use real human hair fibers, it looks, feels, acts and moves just like your own hair.
Versatility in styling: Natural hair wigs can be dyed, permed, and styled in the same way as your own hair can. If you are not sure of how to change the style of your wig, it's better to take it to a stylist who is familiar with natural hair wigs.
Less susceptible to heat damage: Unlike synthetic wigs, you can curl or straighten your human hair wigs with heat styling tools. Just make sure you apply heat protectants before curling your hair and maintain a frequent hair care routine for your wigs.
Longevity: Natural hair wigs can last a year or more when worn on a daily basis. It can last to three years for less frequent use.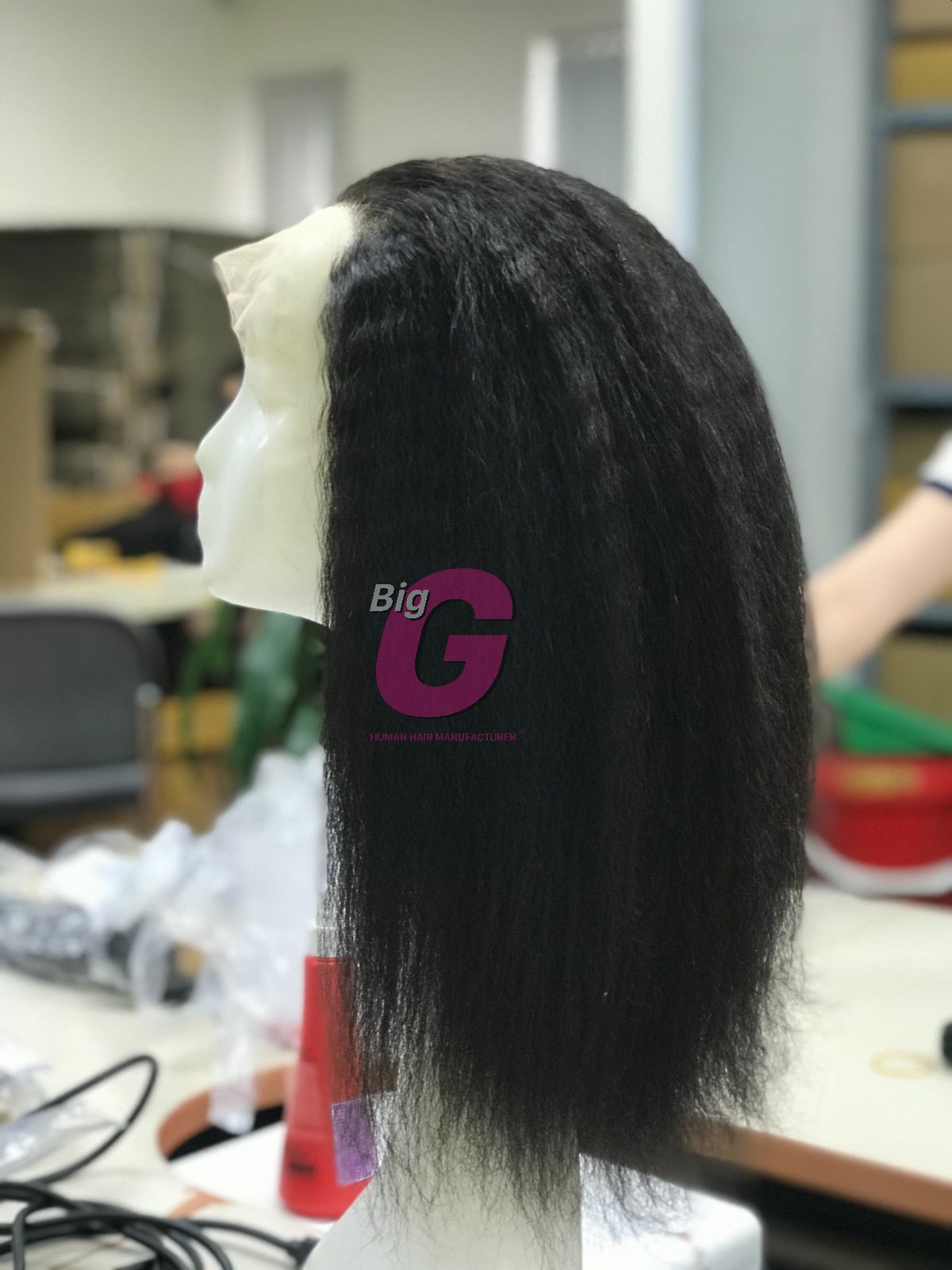 Why do Nigerians prefer human hair wigs?
According to a survey conducted by the News Agency of Nigeria (NAN), at least eight out of ten Nigerian women wear wigs as part of their everyday fashion. And although synthetic wigs come at a much lower price, why do Nigerian women prefer natural hair wigs?
The first reason why Nigerians choose to wear human hair wigs is that their natural hair is stiff and curly. Hair stylists find it tough to change their hairstyles as well. Furthermore, Nigerian hair is extremely brittle and sheds a lot, necessitating the use of natural hair wigs.
Natural hair wigs in Nigeria are more popular since women use the wigs for a variety of purposes. Especially, they want to look more beautiful with the wigs, so, a human hair wig is always a better choice.
Human hair wig wholesalers in Nigeria put a top priority on hair quality, therefore the majority of the hair they offer is human hair.
If you run a hair salon or a hair retailing business, selling human hair wigs will help you get more sales and revenue, thereby maximizing the profits.
Types of human hair wigs
Human hair wigs come in so many different types. Based on the cap construction, we have lace wigs (including full lace wig and lace front wig), monofilament wigs, hand-tied wigs, and no cap wigs (often known as capless wigs).
Follow the blog post: What are different types of human hair wigs to get more details.
How to take care of human hair wigs?
Human hair wig, like your natural hair, needs to be washed, deep-conditioned, and restyled on a regular basis. Compared to synthetic wigs, natural hair wigs require higher maintenance.
So, how to maintain natural hair wigs? The blog post: "How to treat human hair wigs" will give you the best dos and don'ts with your unit.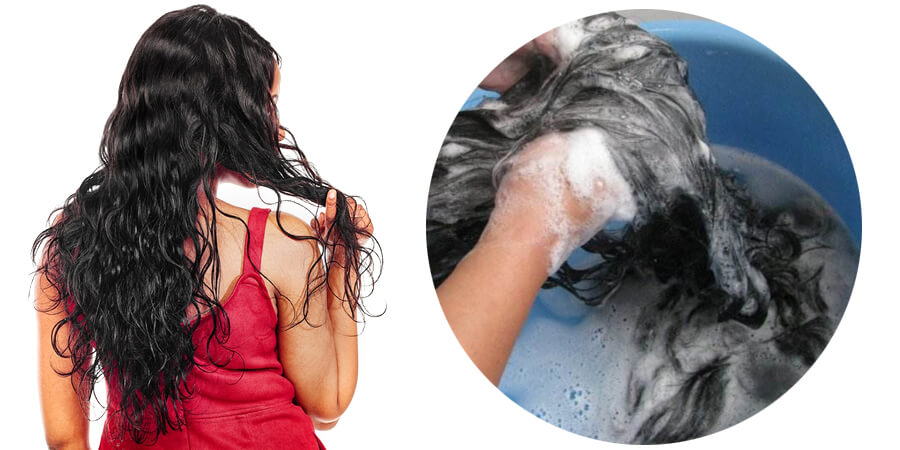 FAQs about human hair wig
How much does a human hair wig cost?
Human hair wigs are quite costly. The price for a human hair wig ranges from $100 to $2,000 per. And if it's a high-end wig, it will cost you even more.
Human hair wigs in Nigeria cost from N50,000 to N300,000/wig. It's also not a cheap price since human hair is in high demand across this country. However, because natural hair wigs come with so many benefits, the cost is worth it.
Can I wear a human hair wig every day?
Yes. It's ok to wear your wig every day if you take good care of your natural hair and scalp.
What shampoo should you use for your human hair wig?
Because the hair of wigs isn't tied to our scalps, it does not receive the natural sebum produced by our scalp. So, make sure to use a moisturizing shampoo and conditioner to keep your wigs moisturized.
How to store human hair wigs?
It's best to use a wig stand or a mannequin head. It will aid in the prevention of tangles and the maintenance of the shape of the hair. Also, it's better to store your human hair wig in a cool and dry place.
Can I wear my human hair wig while swimming?
We don't recommend you wear your human hair wig to go swimming. Public pools are full of chlorine, and freshwater pools are full of salt, thereby drying out your wig easily.
How to import human hair wigs to Nigeria?
If you intend to start a hair business in Nigeria, let's check this blog post: How to find a Vietnam hair factory in Nigeria? to get the exact guidance on how to import high-quality hair from Vietnam.
So, that's all about human hair wig in Nigeria. If you are searching for a place to buy wholesale human hair wigs, let's visit BigG Hair's Lagos office. You can get a close look at the high-quality Vietnamese human hair and get the wholesale price. Or else, WhatsApp us for a full price list and discounts!