It's great to have a frontal wig to change your look instantly. After installing the unit, you will want it to look as perfect as possible. So, how to style frontal wig? This blog post will give you 5 easy ways to style your frontal wigs at home.
Choose a parting style
With frontal wigs, you can have more options for parting like middle part, and side part. So, just choose one depending on your face shape.
Parting your frontal wig is really simple and does not necessitate the use of any tools or effort. All you'll need is a needle tip comb and a hairband. First, place the frontal wig on your head, secure it in place, and then start styling. For a sleek and corporate style, use the comb to make the part and smooth it out with your wet hands and some hair cream.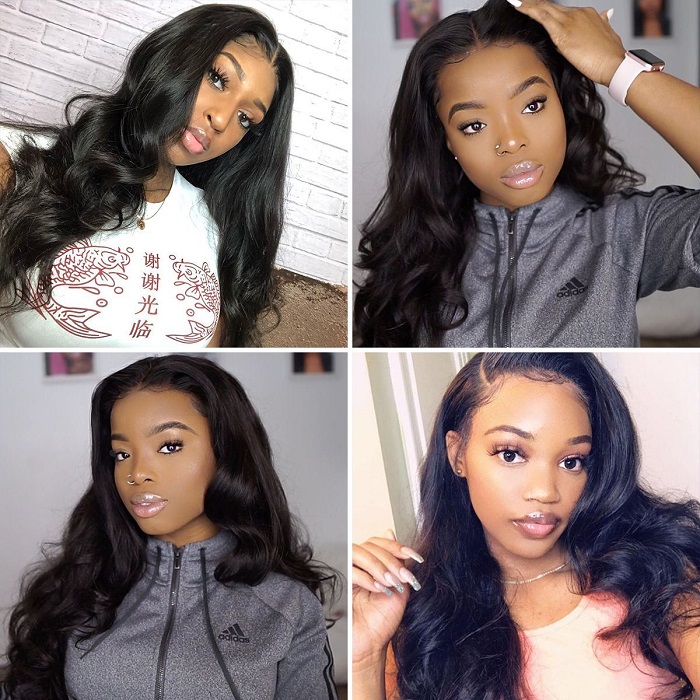 Create baby hair
Most lace frontal wigs feature a few tiny, thinner hairs near the front of the wig that if not slicked down would look wispy. Hence, creating baby hair may be one of the first choices when it comes to styling frontal wigs. Below is how you should create baby hairs for your frontal wigs:
Brush all of your newborn hairs forward using a comb.
Use your finger, and apply a pea-sized amount of adhesive gel or regular hair styling gel to your hairline. Please note that if you apply too much gel, your baby hairs can get crunchy. If your wig hair isn't exceptionally thick, just use a pea-sized amount or less.
Brush little pieces of your baby hairs outward and upward toward your hairline using a fine-toothed comb. Your baby hairs should form a wavy line on your head. Then, repeat the step for all the baby hair around your hairline.
To keep your baby hairs in place, spritz a small quantity of hairspray all over them. After that, smooth it down with your finger for an extra sleek finish.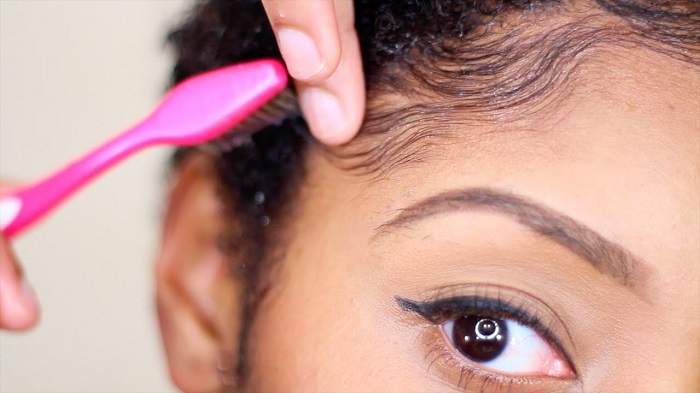 Create up-do hairstyles
Up-dos are brilliant ways to style your frontal wigs. There are many simple up-do hairstyles that can add charm to your everyday look. Below are some examples:
Half up half down: From the front, lace frontal wigs appear natural, but from the back, they look like a wig. So, keeping half of your hair down to hide the nape of the neck while still wearing it in a bun or ponytail is a great way to style your wig. Separate your hair from the top of your ears upward and tie it into a bun or ponytail with a hair tie.
Low single ponytail: Making a low, elegant ponytail with your hair is another way to cover the nape of your neck. Make sure there are no lumps of hair in your hair by brushing it and tucking it all behind your ears. Then, use a hair tie to secure it tightly.
Half space buns: Brush your hair and gather it into a half-up ponytail with a hair tie from the top of your ears upward. Divide the hair from the hair tie into two parts, one on either side of the hair tie. Make a bun out of each part of your hair and place it on top of your head.
French braids: French braids are a lovely way to keep the hair from your face. By dividing the wig down the center of your head, you may divide it into two halves. Grab one of the pieces and begin braiding at the crown of your head, working your way backwards, picking up parts of hair along the way. Do the opposite side of the braid and secure it with a hair tie.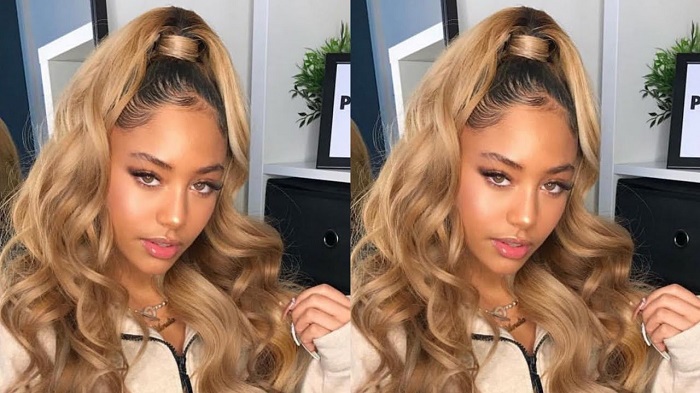 Heat styling
If your frontal wig is made of human hair bundles, you can always change the style of your wig with some curls or waves, or straighten your wig. Just make sure that your wig is completely dry before you use any heat tools so as to avoid damage. And don't forget to apply heat protectants all over the hair locks to keep them shiny and moisturized after being curled.
You may use a flat iron to create waves and volume in your hair while still keeping it looking natural. But if you want to get the tight curls, you should use a curling iron.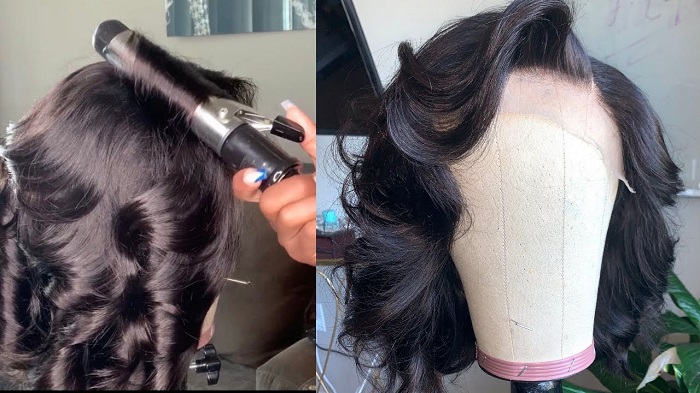 Go bold
You can make a statement with a pop of color to shine under the sunlight. Try bold and brilliant wig colors like oranges, reds, pinks, and so on to highlight your look. You'll be shocked at how stunning the colors appear on you, and you'll be the center of attention wherever you go.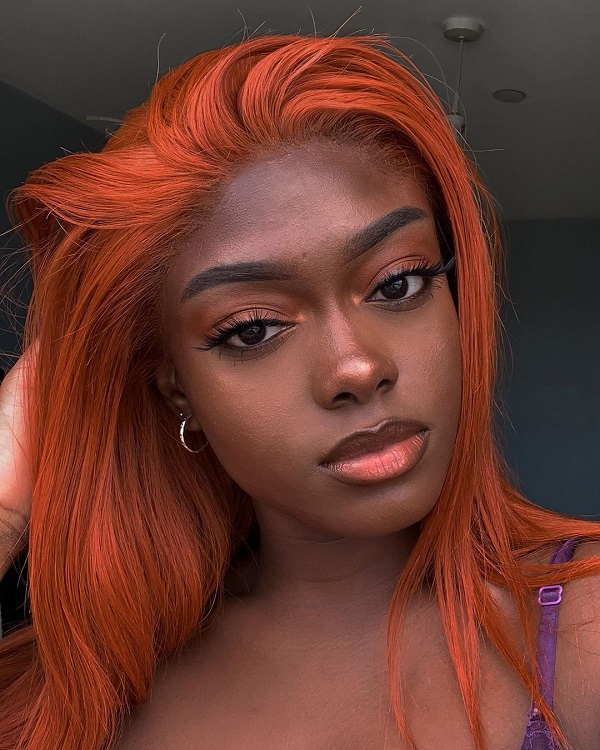 However, please keep in mind that dying human hair wigs will shorten their life. So, it's better to opt for a wig with the color you like. If you want to cut some costs for your wig, let's try to create your own frontal wigs from hair bundles with your desired color.
Check our post: How to make frontal wig for the detailed tutorial.
And above are 5 quick tips on how to style frontal wig. For more tips and useful info, please follow BigG Hair's blog updates. Thanks!