Human hair wigs come with a lot of great benefits. You can easily install it on your head and be ready to head out. And just like your natural hair, human hair wigs need to be washed, conditioned, and maintained to remain their finest look. So, how to treat human hair wigs? Below are the best tips for your wig maintenance.
Why do human hair wigs require special treatment?
Your wig is a part of your look, and it deserves to be treated with respect. As you probably know, human hair wigs don't get the natural sebum that your scalp produces since they aren't linked to your scalp. So, even if your wig is made of human hair, it will dry up and lose its smoothness without a proper hair care process.
Plus that human hair wigs do not come cheap, it's better to take care of them the same way as to how you do with your real hair, or even better if you can put in more effort to maintain your wigs!
How to treat human hair wigs at home?
Washing and conditioning your wig
Washing your human hair wig is the first thing to do when it comes to maintaining human hair wigs. So, how often should you wash your wig?
It's better to wash and condition your human hair wig every 6-8 wears, or if you see the hair begins to feel sticky or dry. Washing your wig will bring back its vibrant look.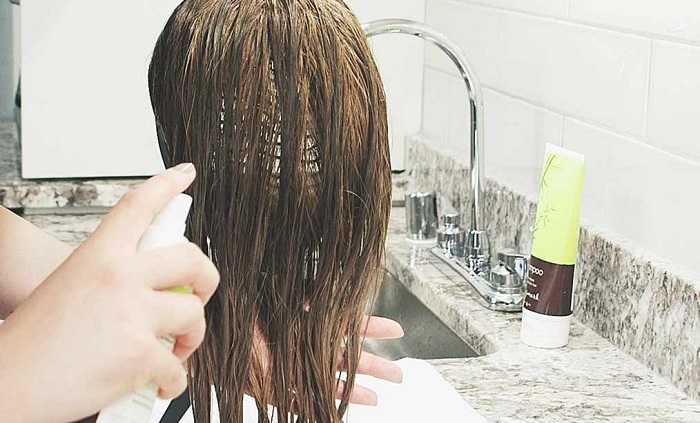 Because human hair needs additional moisture, it's a good idea to use a deep conditioner every other wash. It's critical to use a conditioner only from the mid-shaft to the ends. Applying conditioner to the base or cap might cause hair shedding. If your wig is a colored one, make sure to use products designed for color-treated human hair and follow the manufacturer's directions.
Also, it's better not to over-wash your wig, especially if you have curly or wavy ones. Washing your wig too frequently will shorten the lifespan, shape, and volume of your human hair wigs. You can reduce the number of times for shampoo and condition your wig by wearing a wig cap underneath it and removing it before going to bed.
Read more: How to wash human hair wig for the detailed tutorial.
Apply oil to human hair wigs
Using oil is a great way to keep your human hair wig looking shiny. But what is the best oil for human hair wigs?
The most common and excellent oils for human hair wigs are argan oil, jojoba oil, coconut oil, and olive oil. These natural oils will keep your wig looking shiny and moisturized. So, when choosing a hydrating hair oil or cream for your human hair wig, don't forget to look for these ingredients.
You should apply the oil of your choice all over your wig, leave it on for at least 30 minutes for the best results, and then wash it. Avoid putting it at the wig's root or base as it will loosen the base and cause hair loss.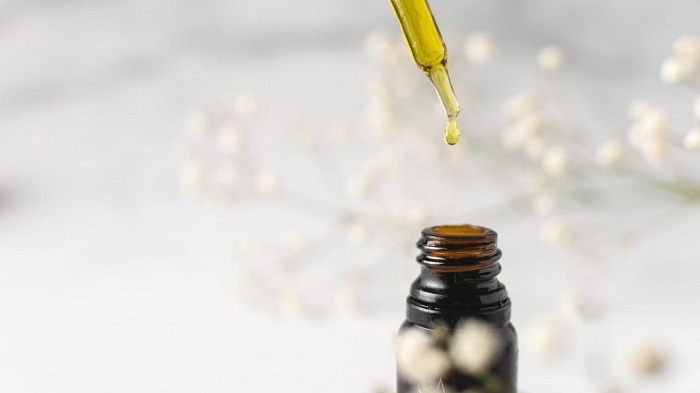 Less heat styling and chemical dying
With a human hair wig, you can bleach, dye, perm, straighten, and curl it in any way you like. However, as we all know, heat styling may severely harm your hair. So, always remember to use a heat-protective spray before using any heat tool on your hair. Besides, please bear in mind that the more you heat style your wig, the more moisture it loses. Your wig may appear to be dried out as a result of frequent heat styling. Hence, when it comes to heat styling your human hair wig, be cautious.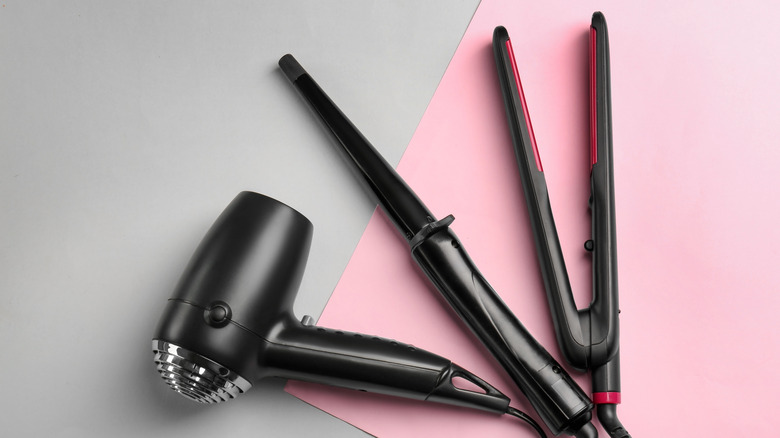 And just like your natural hair, dying your human hair wig also damage it gradually.
To prevent your wigs from drying because of heat styling and chemical dying, we recommend you deep condition human hair wigs. Using leave-in conditioners is another way to keep the strands moisturized.
Comb it gently
Whenever you handle your human hair wig, make sure you do it gently. Combing your wig harshly will cause hair shedding. Avoid brushing your wig when it's still wet to prevent damage.
When installing your lace wigs, be careful not to break the lace base. Since the lace is delicate, it should not be tugged or pulled.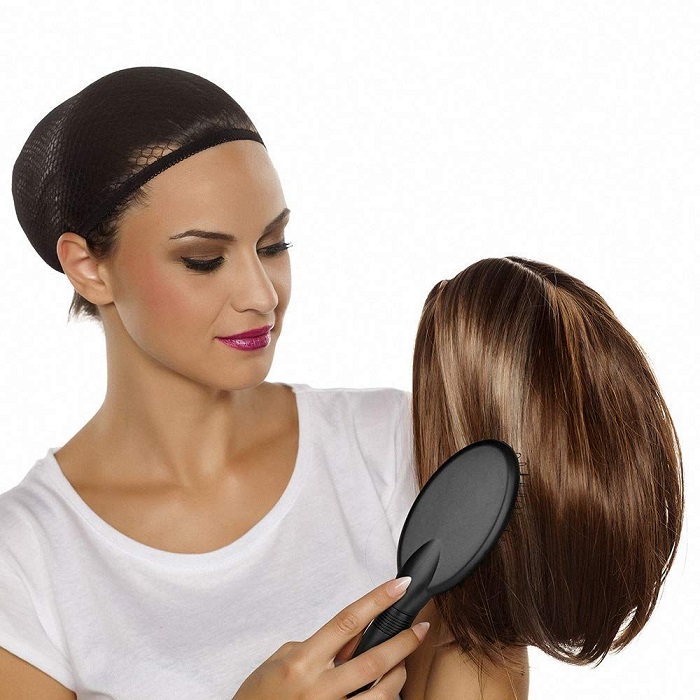 Store your human hair wig properly
It's ideal to place your wig into a wig stand or mannequin head when not used. You should store your wig in a dry and cool place to maintain its best look. It's also better to keep your lovely human hair wigs away from the sun since strong sunshine fades the color of wigs.
And don't forget to comb your wig to detangle any knots before you put it in your wig stand.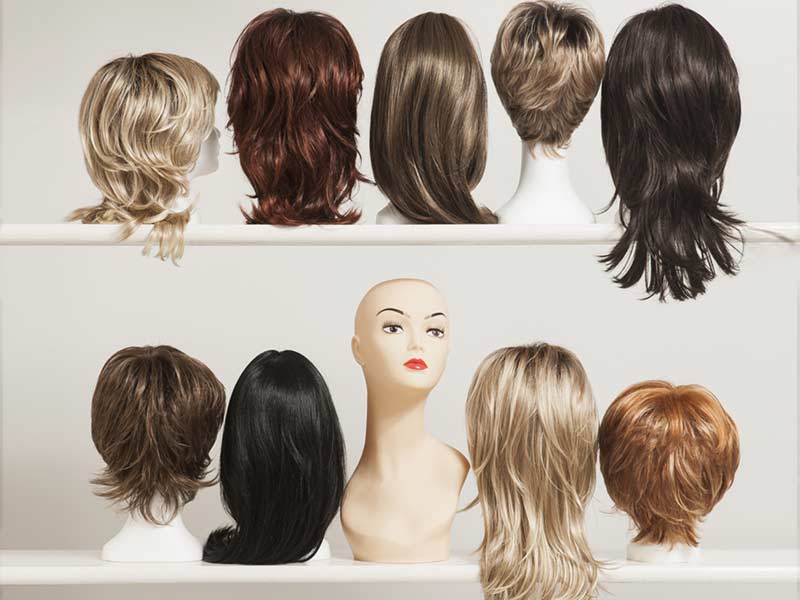 Don't sleep with your human hair wig
Wearing your wig to bed can result in hair loss, breakage and matting. Therefore, we don't recommend going to bed with it. However, if you are too tired at the end of the day and don't manage to remove your wig, you can stay with it occasionally.
So, how to sleep with a human hair wig? Below are the tips:
Wrap your head in a silk or satin scarf: Lay the hair flat against your head and pin or knot it into place to prevent your wig from friction. Then put a silk or satin scarf around your head. This will keep your device in place and prevent it from friction.
Use silk or satin pillowcase: It's better to sleep on a silk or satin pillowcase even if you wear a scarf. In case your scarf falls off in the middle of the night, your wig will be safe from friction and frizz.
Detangle your wig: Brush or comb your wig gently to remove any tangles that have developed overnight. This will keep your hair away from matting or frizzing over the rest of the day. If your hair appears flat in some parts, lightly fluff it with a little water, leave-in conditioner, or wig spray.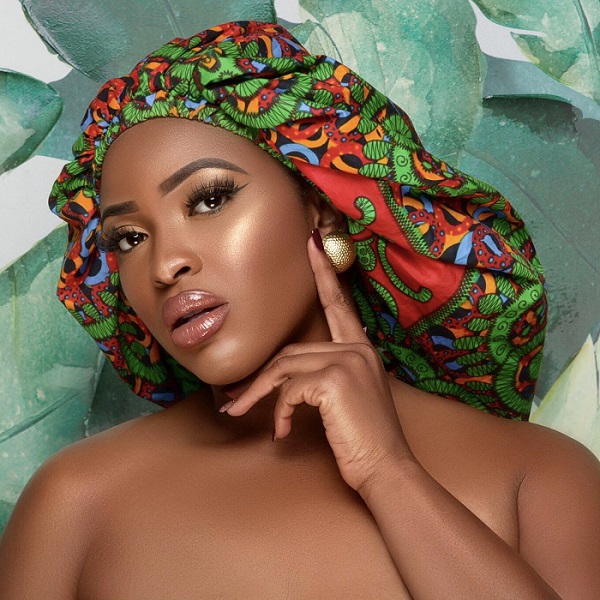 Although these tips can be useful for wearing a wig at night, it's still better to uninstall your wig before you go to bed. While you need a break, your wig needs it, too. Sleeping with your wig frequently will cause split ends, frizz, tangles, matting, and other problems. In other words, it will reduce your wig's lifespan.
Don't shower or swim with your human hair wigs
Avoid chlorinated water, seawater, and hot water to preserve the color and texture of your wig. It can cause undue tension on the hair, resulting in severe tangles. Pool chemicals and salt can also harm and dry out hair, as well as alter its color.
To keep a nice look for your human hair wig, you will need to take special care of it. Though human hair wigs require higher maintenance, as you use and treat the wig, you will find the hair care process is not as complicated as you may think. So, don't forget to utilize our tips on how to treat human hair wigs to always look stunning. And remember that BigG Hair is here to supply you with premium quality human hair wigs at the best price!