Who cannot fall in love with human hair wigs? Numerous women around the world choose to use human hair wigs and seem not to stop loving the way human hair wigs transform their look entirely. Since human hair wigs are made of real human hair, they act and feel just like your natural hair. They are an investment among wig wearers, not just because they cost more than synthetic wigs, but they also need more care for the best look. So, how to make human hair wig silky again after using? This post will give you some pieces of advice.
Why do human hair wigs become dry and tangled after being used?
Our scalp naturally creates an oil called sebum that aids in maintaining the moisture of natural hair. Yet, unlike natural hair, human hair wigs inadvertently lack natural oils. Therefore, they will become dry and tangle over time.
Apart from the lack of natural oil, there are also several factors that make human hair wigs, including chemicals, hard water, chlorine, seawater, and sun exposure. So, to make your human hair wig moisturized, it's better to reduce exposure to those elements.
Wearing your human hair wig to bed is another reason that makes the hair dry and damaged more quickly.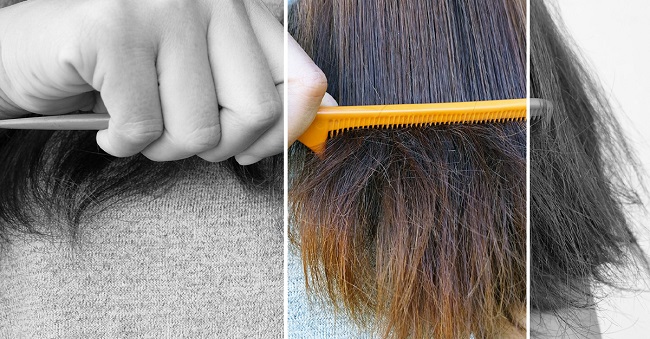 How to make human hair wig silky again after use?
Using oil is important
It's essential to oil your wig before every wash, just like you do with your hair. When it comes to human hair wigs, argan oil and coconut oil are two common options. What you need to do is apply some oil to your palm and simply rub the oil through your hair.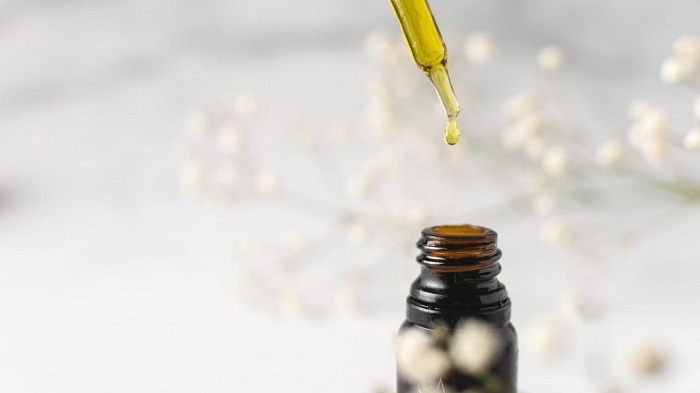 Wash your wig properly
Washing your wig periodically will keep it clean and extend its life. Human hair wigs should typically be washed once every two weeks. If you wear it every day, you should wash it once a week.
To wash the wig, we recommend you use a high-quality moisturizing shampoo. It's better to soak your wig in water for 10 minutes before shampooing. After giving the hair a gentle washing with your hands, let it air dry. Your real hair wig's shine and silkiness will astonish you with only one simple wash.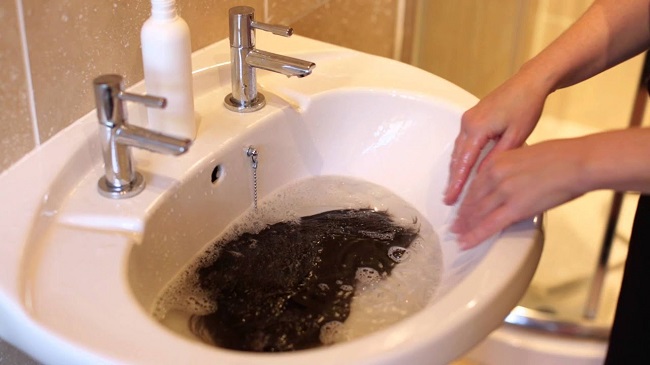 Read more: How to wash human hair wig?
Don't forget to use conditioner
In addition to washing your wig, you should also apply some conditioner to your wig. The hair conditioner will close and retain the moisture on your wig, giving it a smooth and silky look. It's better to let the conditioner sit on your wig for at least 15 minutes for the hair strands to absorb the nutrients.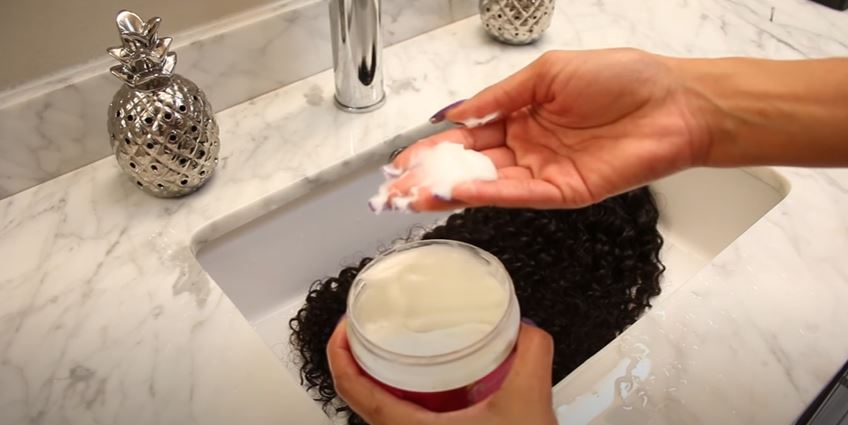 Keep your wig moisturized
You can hydrate your wig by using a high-quality hair mask. Gently apply the mask, then leave it on for two minutes. For really dry hair, hair mask will work the best. After that, rinse your wig with clean water.
Style with care
Human hair wigs allow you to dye and style with heat. However, you should treat it with care. Make sure to always apply some heat protectant spray to your wig before you style with heat. If you want to change the color of your wig, don't go for a bright color that requires bleaching. And remember that the more you dye your wig, the shorter it will stay with you. So, don't try to change your wig color too often.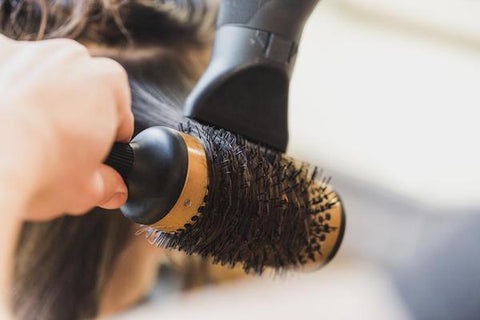 Don't use hard water
Make sure you don't wash your wig in hard water. Hard water will make the hair more brittle and dry. Even if you use high-quality shampoo, hard water will negate its benefits.
Comb your wig frequently
To keep your human hair wig from tangling, it's better to comb your wig frequently. By combing your wig, you can retain its smooth look. So, don't forget to put a small comb into your bag whenever you go out.
At the end of the day, no wig wearer wants to get a dull look with their wig. Although you need to invest time and money in the item, it's worth it to get a vibrant and natural look. With these above 7 tips on how to make human hair wig silky again, we hope that you can always get the best look with your human hair wigs.
And don't forget that BigG Hair is here to supply you with the finest human hair wigs. Check it out now and get the big deal!