If you run a hair business, you must've heard of raw Vietnamese hair. Although it does not as popular as Brazilian hair and Indian hair, Vietnamese hair has now been more widely-used, becoming a highly-sought after hair in the market. So, let's take an overall look at Vietnamese raw hair, why you should choose it for your hair business, and where to buy wholesale Vietnamese hair.
Features of raw Vietnamese raw hair
Vietnamese hair has a naturally straight and light wavy texture. The thick, round strands of Vietnamese hair make it stronger than other types of hair. It lasts long with less damage and shed ends.
Yet, due to the high black melanin in the hair, it's a bit harder to bleach and color the hair. You may need to bleach twice or apply a suitable dying process.
And please note that Vietnamese virgin hair inherits the quality of raw Vietnamese hair. The difference is that virgin hair bundles have undergone heat and chemical styling for ready-to-use hair products. Raw hair is virgin hair, but not vice versa.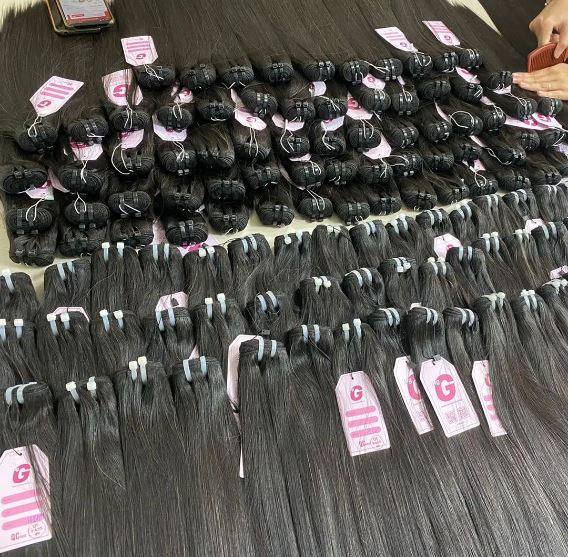 Grades of Vietnamese hair
Vietnam hair factories don't categorize hair into A8, A9, or A10 grades like other hair manufacturers. Instead, they classify Vietnamese hair into three standards, including Single drawn hair (SD), double drawn hair (DD), and super double drawn hair (SDD).
You can differentiate these grades by looking at the hair ends. Single drawn hair has the thinnest hair ends, followed by double drawn hair. Super double drawn hair has the thickest hair ends with the most hair having the same length.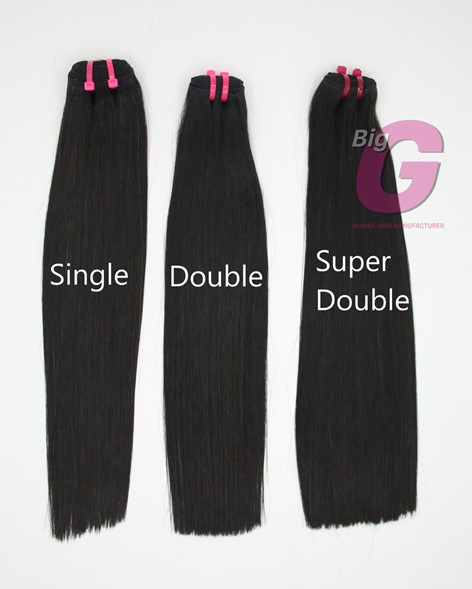 How to care for Vietnamese hair?
This thicker hair type would need products with greater detangling and hydrating capabilities. It is advised to frequently use colorless to prevent internal harm to the strands. As you would with any other hair type, don't forget to condition after shampooing. Depending on how you care for your hair, naturally straight hair can last up to 2–10 years, whereas treated hair can last up to 1–5 years. Processed hair can resemble wavy or curly hair. Natural substances and conventional techniques are still valued when coloring hair.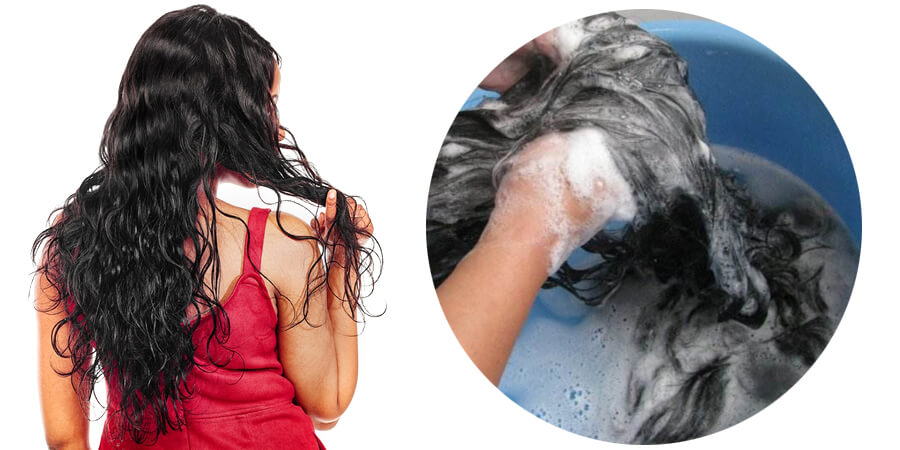 Why should you choose raw Vietnamese hair for business?
Raw Vietnamese hair comes with fine features: smooth, silky, strong, and long-lasting. Compared to other types of hair like Brazilian hair and Indian hair, Vietnamese hair is lower in price. Good quality and reasonable prices are what make Vietnamese hair more and more popular in the market.
Hair salons and retailing businesses add Vietnamese hair for this type of hair to expand their market range and increase their profit margin.
Where to buy raw Vietnamese hair?
BigG Hair collects raw hair from Vietnamese women in rural areas and processes it before producing various types of hair extensions. BigG Hair offers from bulk hair to wigs, any items you want for your business. So, just WhatsApp us now to get the best deal!