As you properly know, Vietnam bone straight hair is beloved and exported to many big markets like Abuja, Lagos, and Ibadan… Nigeria, the USA, Canada, and all over Europe. If you want to know " WHERE TO BUY VIETNAM BONE STRAIGHT HAIR", this post is for you! Keep reading to get more information about Vietnamese bone straight hair!
I. What is Vietnam Bone Straight Hair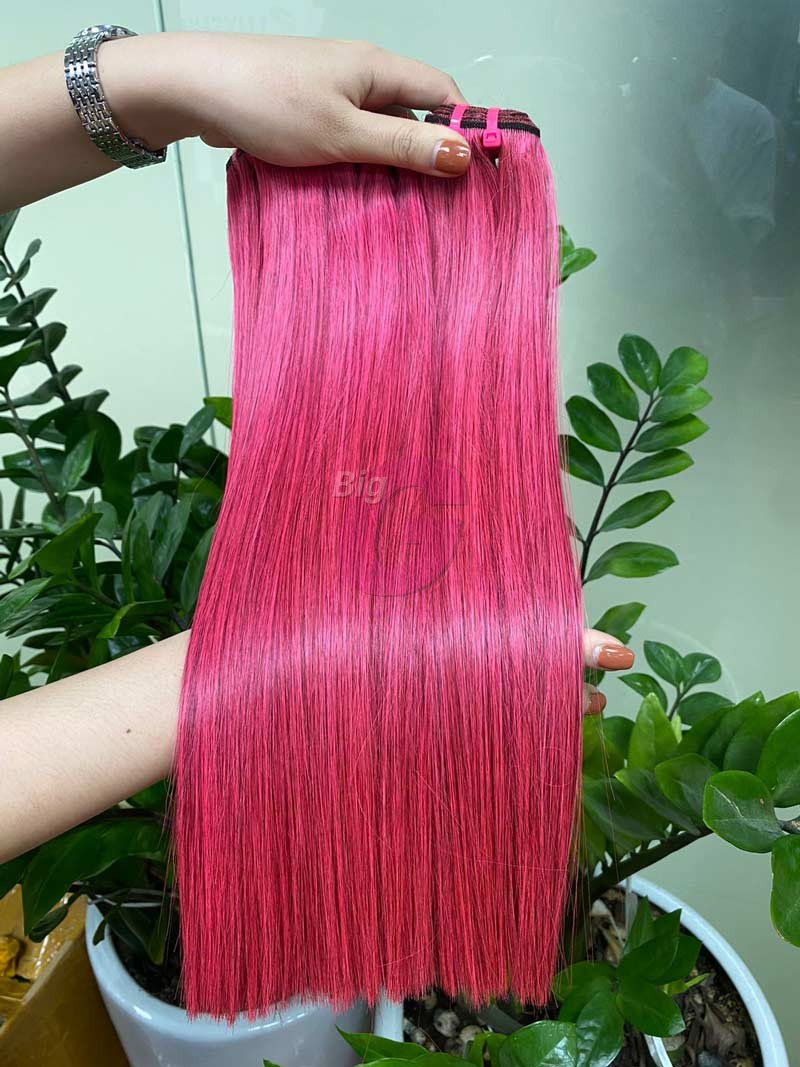 When you see the images above, you can see that bone straight hair is thin straight hair with a very smooth appearance. We can say that Vietnamese  Bone Straight is one of the best Vietnamese human hot trend hairstyles, which is originally 100% human hair from Vietnamese people and processed to make it super silky. It's no surprise that the hair of the same length is very attractive, especially with the customers from Nigeria and the adjacent areas. If it's used carefully, the hair can last from 3 to 5 years without any bad signs. Moreover, the hair is well-known for its super soft and silky texture. It is undeniable that it can give customers a classic look without any award feeling. In general, you can choose the hair with different lengths from 8" to 32" or even more.
The difference between Natural straight hair and Bone straight hair
It is clear that some people seem to be confused about the difference between straight hair and bone straight. Now, let's take a look at some basic information provided as follows to identify between them:
Natural straight: Like its name, the texture of this hair is naturally straight. The difference between natural straight hair and bone straight hair is that there are some curled hair strands among the straight hair strands in a bundle of naturally straight hair. Furthermore, natural straight hair may be curled or straightened using appliances to create a variety of hairstyles.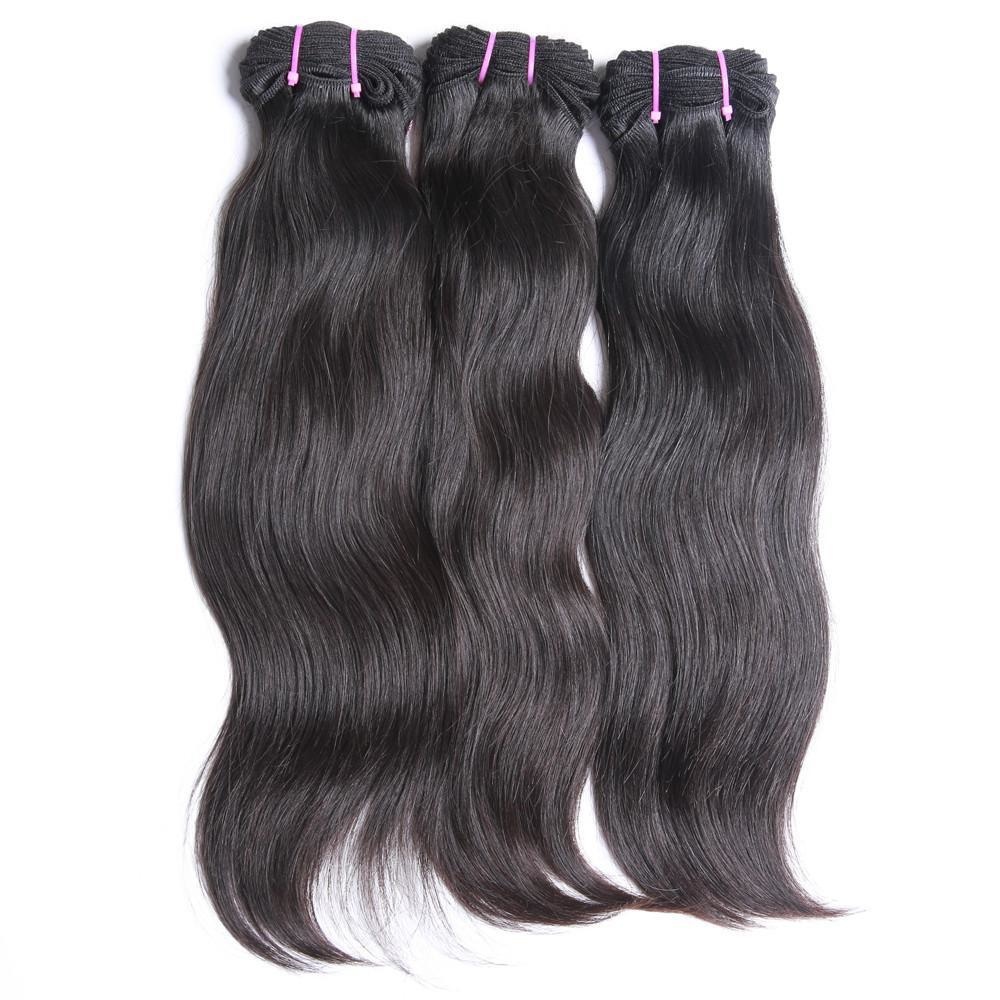 Bone straight: You need to know that the hair was lightly treated and steamed. We can't deny the fact that all of the hair strands are straight and lustrous. Because it holds its straight texture really well, bone straight hair is difficult to twist into curly, wavy, or pixie styles.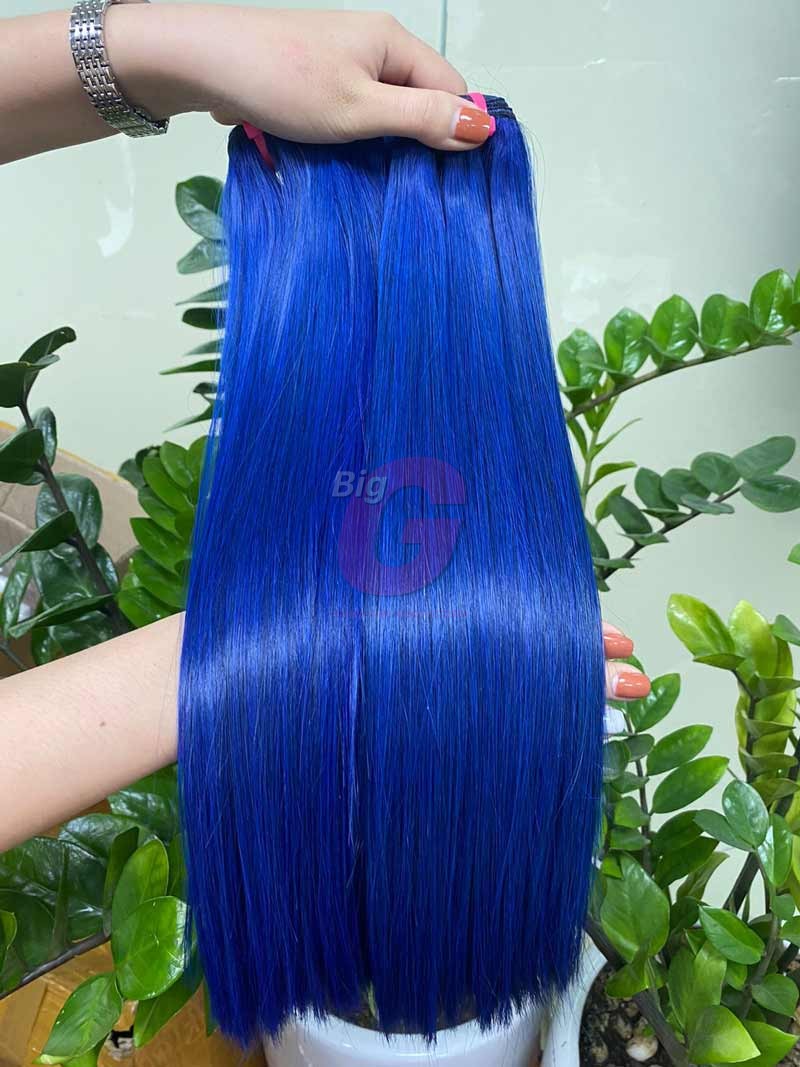 Demand for bone straight hair
Do you know that the world hair market, especially bone straight hair, is really booming?
According to an investigation, sales of human hair have increased by 70% in the past 5 years.
The increase in people's awareness of appearance and the increasing number of social network users have led to an explosion in the demand for beauty and grooming, contributing to the promotion of the hair market. Increasing awareness of celebrity fashion trends has also contributed to the increase in the human hair market value.
Moreover, bone straight hair is a hairstyle that never goes out of fashion over time because of its convenience, suitability for all outfits, and the youthfulness it brings.
We can say that the demand for bone straight hair has always been huge and it is increasing very quickly in both customer groups in Africa. Besides, the largest importers of bone straight hair are Nigeria, South Africa, Ghana, Congo, Angola, and East Africa.
Characteristics of Vietnamese Bone Straight Hair
It is said that Vietnamese bone straight hair bears the typical characteristics of natural human hair from Vietnam. It is believed that the hair comes directly from minor ethnicities in mountainous areas of Vietnam, so it's not negatively affected by the sunlight. For this reason, bone straight hair from Vietnam is a very soft texture, shiny, and comes smoothly by hand. One thing you have to remember is that after collecting, the material will be processed by high-skilled workers manually, which can ensure the quality of every bundle.
II. Where to Buy Vietnam Bone Straight Hair 
With the aim of bringing beauty and satisfaction to the customers, BIGG Hair is proud of being a famous brand in Vietnam specializing in providing wigs, weaves, closures, and frontal to the customers in international markets. We have been working for many years to provide the most beautiful hair extensions to women around the world. Our customers come from many countries such as Nigeria, America, the UK, Russia, Spain, and so many others.
We commit to using natural human hair which is collected from Vietnamese. This hair is not only smooth, and soft but also very strong. Because we use 100% Remy hair with no chemical, no tangle, and no shedding, you will not find any problems with our products.  Besides, our products are cheaper than other hair suppliers and easy to use. Especially, there is a lot of bone straight hair with various colors and lengths for you to choose from. We make sure that our products will surely satisfy you.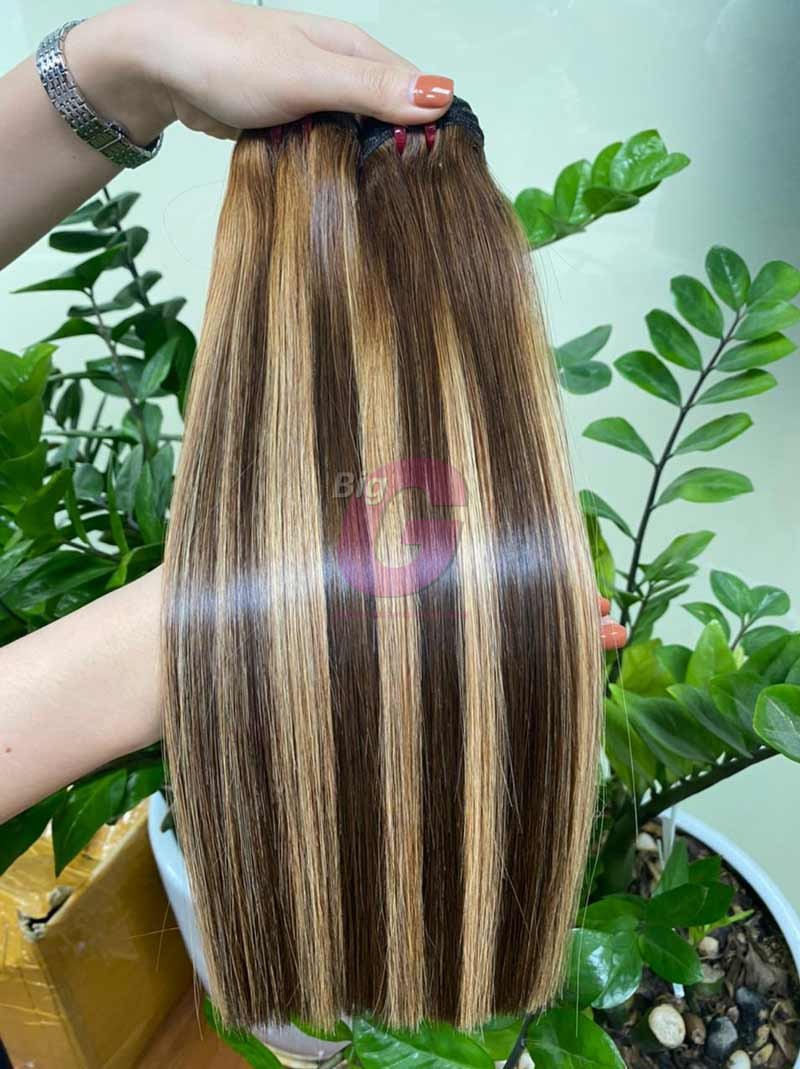 III. How to Buy Vietnam Bone Straight Hair with BIGG Hair
Below are some steps to buy Vietnamese bone straight hair from BIGG HAIR:
Step 1: Contact our sales team via Whatsapp or sales accounts
Step 2: Get information about price, and choose your styles, length, color, quantity
Step 3: Get a quotation along with the shipping fee and check the invoice
Step 4: Make a full payment or send a deposit through the agency, one pay payment gateway, PayPal, Western Union, bank transfer
Step 5: Wait for goods
Step 6: Before shipment, confirm the order after watching the hair photo, hair video, or video call
Step 8: Wait for shipping
For more details: How to order hair from BIGG
IF YOU want to buy wholesale hair order,  contact BIGG HAIR through:
BIG G MANUFACTURER, IMPORT EXPORT JOINT STOCK COMPANY (AKA BIG G.,JSC).
Africa Representative Office: 6 Ome close, Canal view layout, off Osolo way, Ajao Estate, Isolo via Airport Rd, Lagos
US Registered Office: 155 Office Plaza Drive, Suite A, Tallahassee, FL 32301, USA.
Asia Registered Office: 9/7 Le Duc Tho street, My Dinh 2 ward, Nam Tu Liem District, Ha Noi, Vietnam.
Contact: (+234) 913 396 5598
Email: bigghairglobal@gmail.com