If you're used to having long hair, the idea of cutting it short like 10 inches hair can be daunting to you. You could be wondering how you will look with short hair, whether you can be able to pull off daring pixies or shags, or even how to manage a bob. Don't worry, you can get a stunning look if you opt for the right styles. So, let's scroll down and find more info about 10 inches hair and some hair ideas you can try this summer.
How long is 10 inches hair?
Depending on your natural hair texture, 10 inches hair can look shorter or longer. However, in general, this hair length features short hairstyles.
10 inches bone straight hair: As you can see in the picture, 10 inches hair looks longest in straight and bone straight hair, when compared to wavy and curly textures. If your hair is 10 inches long, it reaches the nape of your neck. This length lies between neck length and shoulder length. Therefore, we can say that 10 inches bone straight is the perfect length for transitional cuts that fall halfway between short and medium-length. It's long enough to put up in a ponytail, but it's also free-flowing enough to leave alone.
10 inches wavy hair: In wavy texture, 10 inches hair looks a bit shorter than that 10 inches bone straight hair. It falls between your neck and your ears. At this length, you can style your wavy in many ways and it still looks stunning.
10 inches curly and coily hair:  For curly hair, 10 inches hair lies at ear length and neck length. And the curlier your hair is, the shorter it looks. Especially if you have coily hair, it will look a bit shorter than normal curly hair because of the kinks.
What type of face shape can go with 10 inches hair?
You may be questioning how you would look with 10 inches hair, and whether your face suits this hair length. Going short hair may be a bit challenging for you, but don't worry. Short hair can suit any face shape. However, you must consider the styles before cutting your hair.
For example, you may think short haircuts make round faces appear rounder. But in fact, some certain short haircuts can look really flattering on a round face. So, it's just a matter of choosing the right hairstyle. If you are not sure which haircut to go with, try to ask for some advice from your hairstylists or someone who knows more about hairstyling.
10 stunning hairstyles for 10 inches hair
Sleek bob with 10 inches bone straight hair
Bob haircut and black bone straight hair is the best combo for a super sleek look. When going with bone straight hair, bobs are timeless and require minimal styling. However, if you make this hairstyle in your natural hair, you will need more maintenance to keep the length and texture. So in this case, 10 inches black bone straight hair extensions will be the greatest solution for your hair. You can save your hair from harsh chemicals from the straightening process while having the perfect length for your hairstyle.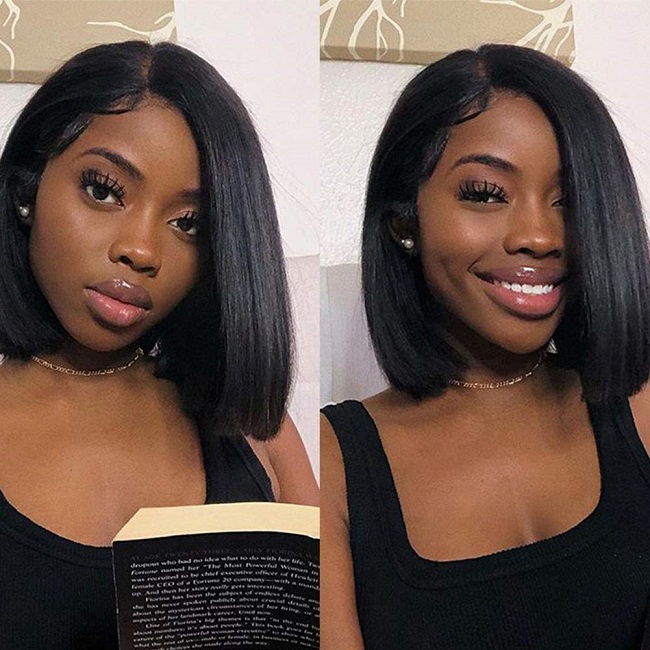 10 Inches Bone Straight Natural Black (1B) Weave Hair
Side-parted blunt bob
Why not give your short hair some edge with a sharp side part or dark roots? Both of these styles might make your short haircut more fascinating. This hairstyle is totally not complicated to make, and you can create it by yourself. Since you rely on styling products and hair color rather than technique, it will be easier to create various looks with short hair.
Layered and side-parted short hair
A side-parted short hairstyle for women is a sophisticated method to add a touch of asymmetry to their appearance while also enhancing certain facial features. Parting your hair to the side is a great idea if you want to cover your chubby cheeks or balance out your broad forehead.
And adding layered tresses will make your side-parted bob look more alluring. But to get the best look with the style, it's better to create layers at your hair ends only. Layer ends are enough to spice up your look with a curvy and classy hairstyle.
Long side bangs blunt bob
The original blunt bob's startling simplicity and perfectly leveled form make it not only classic but also trendy. Furthermore, because it's a simple one-length cut, you can always personalize it with some tweaks like small texture and color to your bangs and layers.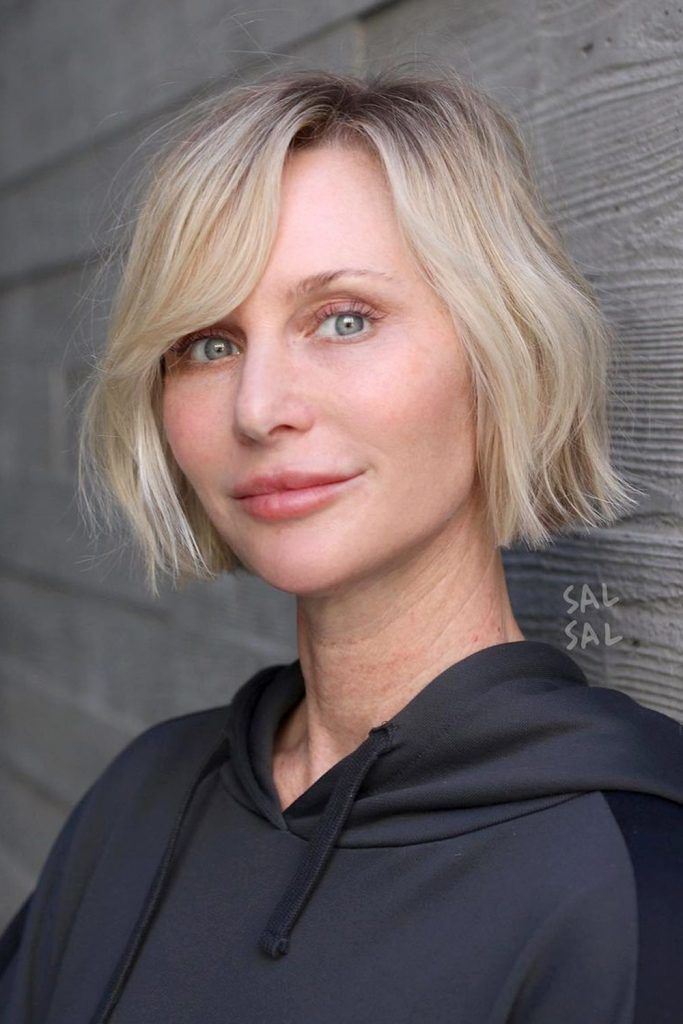 Bright blunt color for short straight hair
This captivating coral blunt bob proves that one-length hair can be a lot of fun for people with short hair! With the addition of a stylish color, you can transform one of the most popular short haircuts into something completely different.
But if you go for a bright shade like this, make sure to style your hair with products designed for color-treated hair. When you want to try trendy colors, it's important to set up a haircare routine for your locks!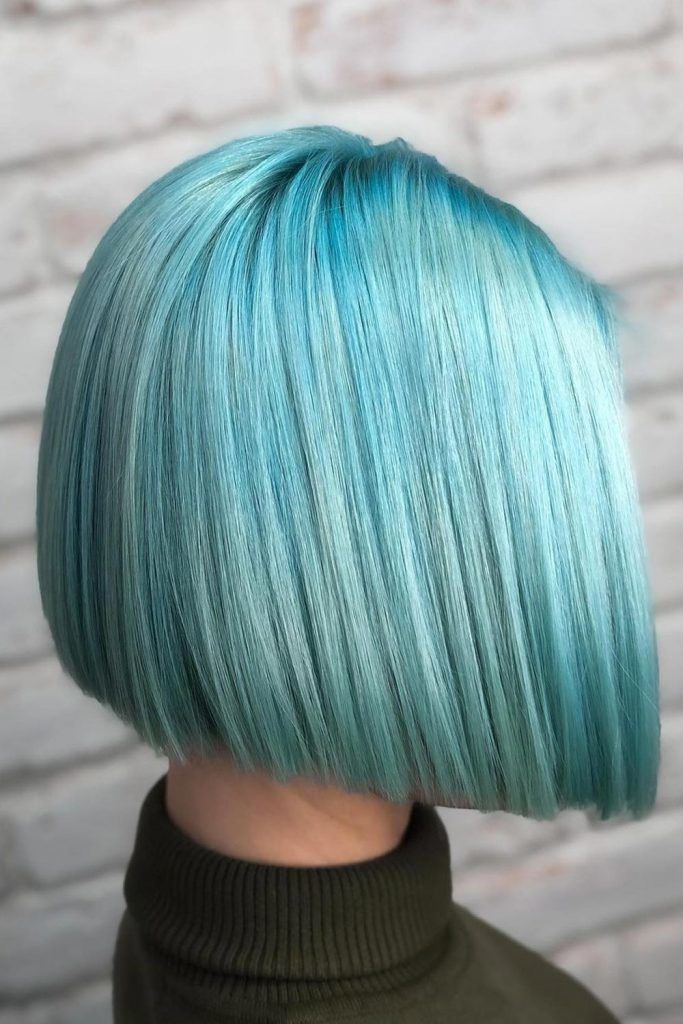 Getting 10 inches human hair weave can be a great option if you don't want to bleach and dye your natural hair, for it may damage your hair to some extent.
10 Inches Bone Straight Green (G17) Weave Hair
Short half-up hairstyle
This short half-up braided hairstyle is ideal for ladies who have busy mornings but still want to look polished throughout the day. The greatest thing about this hairstyle is that it's really easy to do. Even if you are not a hairstylist, you can make this style at ease without spending time practicing.
Braided bob hairstyle for 10 inches hair
Braids do not necessarily involve long hairstyles. You can rock those lovely braids even if you have short hair.
A sleek updo braid or a messy one are gorgeous options that can go with you in any setting. So, why not add braids to your list of chic short hairstyles now?
Short wavy bob
This short wavy bob should be on your list of hairstyle to-do if you have a round face shape. It elongates your face while drawing the eye longer. Many ladies with naturally wavy hair hesitate to cut their hair off, but once they do, they are often satisfied with the new look.
If you have sleek straight hair and want to get the look, you can always try to curl your hair. Yet, the maintenance process is not suitable for those who have a busy life. If you are in such a case, 10 inches wavy hair weave can be a choice to bring you the exact style you are looking for.
10 inches wavy human hair weave 
Shaggy short hairstyle for fine hair
If you have fine hair, there are a variety of short hairstyles you can try, and this shaggy hair is one of them.
The style is a perfect match for short and fine hair since it's easier to maintain. Longer hair often looks limp and unmanageable if going with a shaggy style.
Stacked short hairstyle for 10 inches curly hair
You will never have to worry about the lack of volume for your short hairstyle if you are going short hair with your curly tresses. But if you don't have naturally curly hair, you can easily find many curl boosting products in the market to rock the curls. Heat styling tools will also come in helpful for the prettiest curls.
Just be careful not to overheat your tresses when using them. However, if you want to avoid using heat, you may always use some hair rollers. Curling your hair with hair rollers may take a little longer, but it's the safest alternative.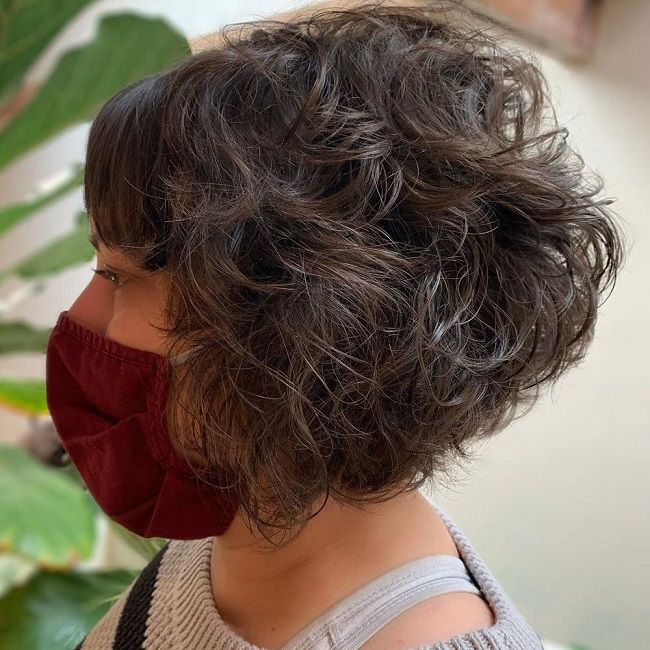 10 inches curly hair extensions can also save you from the trouble of curling and maintaining your hair. Hair extensions do not just give you length and volume. It's the best way to give you your desired look easily.
10 inches curly human hair weave 
Conclusion
Summer is in the air and it's time to rock your beautiful short hairstyles and head to the beaches. We hope that these above 10 hairstyles for 10 inches hair can help you with some ideas for your new look. Thanks for reading!