Keeping your hair long requires high maintenance, but going short hair gives you anxiety attacks? Don't worry. For ladies who have long hair and don't want to get an extreme haircut and whose hair is short and don't feel like the haircare process of long hair, you can always opt for a flattering shoulder-length hairstyle with 12 inches hair to switch your look. Shoulder-length hairstyles do not give a total change in your hair length, but they can bring in a different hairstyle, enough to shake things up while complementing your look. So, let's check this blog post for some marvelous ideas for shoulder-length 12 inches hair.
How does 12 inches hair look like?
In general, 12 inches hair belongs to shoulder hair length, though wavy and curly hair can look a bit shorter.
12 inches bone straight hair: The hair is a bit longer than shoulder length. It touches the shoulder or brushes the tops of your shoulder blades. 12 inches straight hair is an ideal choice for medium-length haircuts.
12 inches wavy hair: At this length, your wavy tresses lie between your neck and your shoulder.
12 inches curly hair: 12 inches curly hair is a bit shorter than 12 inches wavy hair. Coily hair can look like short hair.
7 hairstyle ideas for 12 inches hair
Bushy afro hair
Afro hair is the natural hairstyle among African women, simply because of their hair texture. With this hairstyle, you don't need to use hair extensions. The key to a stunning look with this bushy afro hairstyle is to apply hair products on the hair and simply comb the hair out with an afro comb.
This hairstyle looks really stunning if you don't mishandle it. A common thing that damages your hair is frizzy hair. Therefore, it's better to learn how to prevent it, so you can rock the style every time.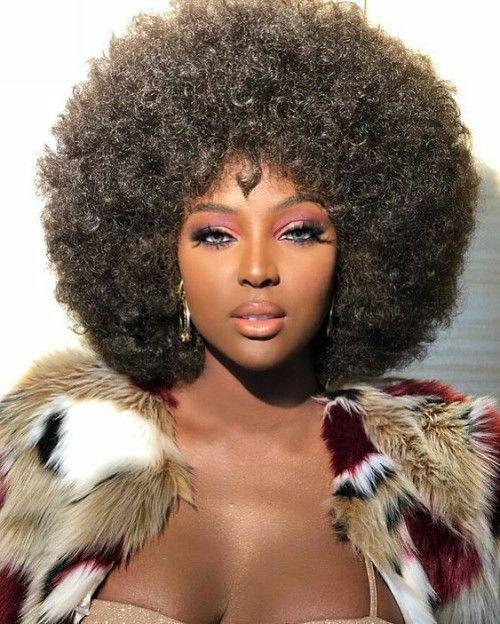 12 inches bone straight hair with bob style and bangs
The medium-length bone straight bob is another attractive hairstyle.
As you can see in the social networks, bone straight hair has now been trendy across Africa. And when going with a bob hairstyle, it looks even more fashionable. This bob style and bangs looks really flattering on oval and diamond face shape since it makes your face longer and balances out the larger features.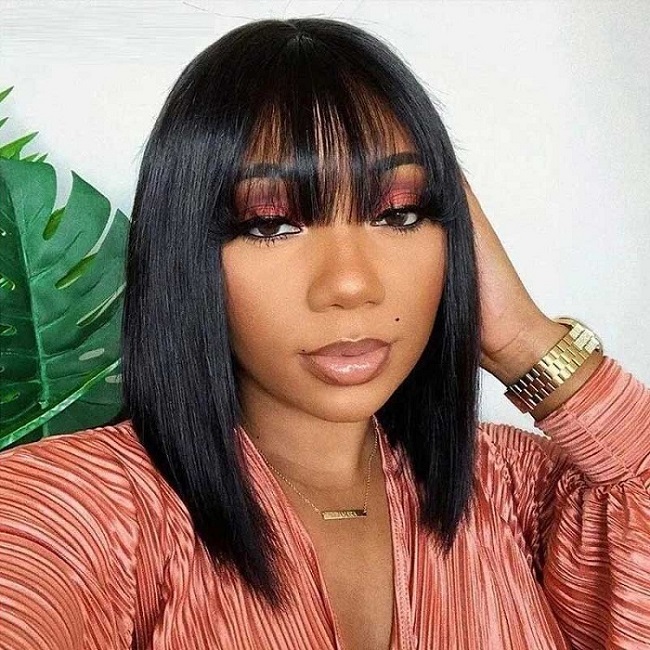 To get the style, let's maintain the hair's straightness before adding the short bangs. But for ladies who don't want their natural hair to go through the straightening process with heat and chemicals, there is a way to get the hairstyle is using bone straight human hair weave.
12 Inches Bone Straight Natural Black (1B) Weave hair
Chic and neat low bun
Are you seeking a simple hairstyle to wear every day without having to care for it? If so, this look is a fantastic option for you. You can easily make this hairdo by pushing back your hair nicely into a low bun. Although look simple, the hair brings you a classy look thanks to the light texture.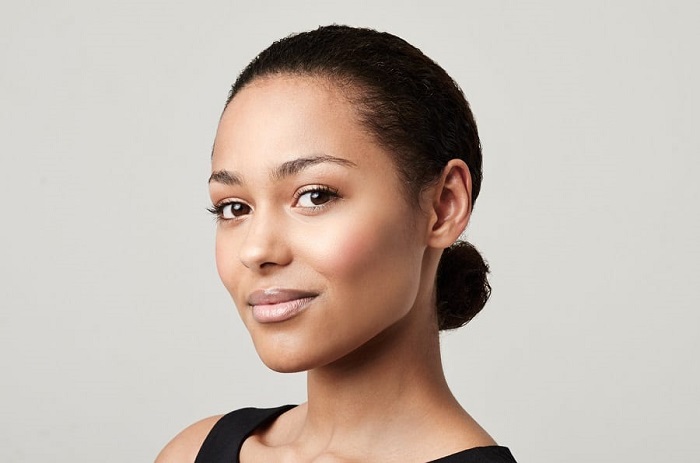 Casual updo with 12 inches hair
This updo hairdo appears hard but is actually quite simple to achieve. Make a little part to the left and use bobby pins to roll and pin the hair on both sides of the parting behind your ears.
The next step is to gather the hair into a basic bun. For this appearance, you can go with any bun style you like. For gatherings and luncheons, do your hair like this.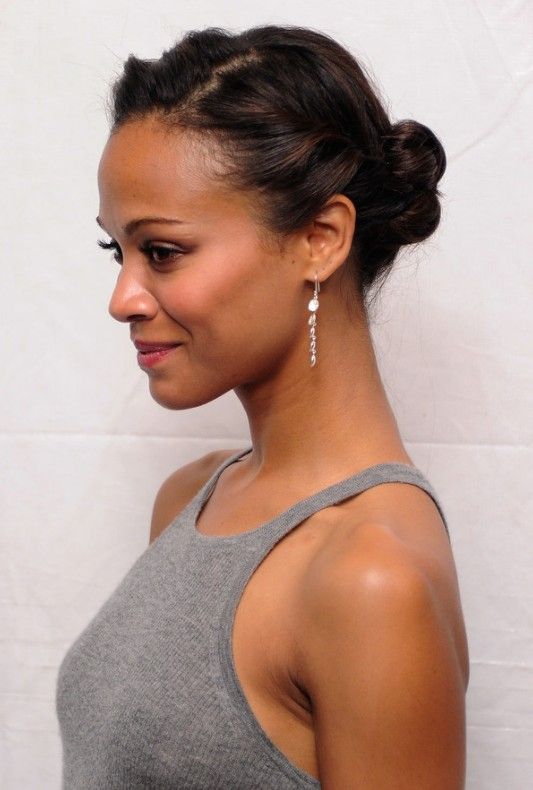 Layered bob with deep side part
Bob hairstyle is a good choice for 12 inches hair. You can rock the style by switching to brown color with layers and a deep side part. With this hairdo, the layers in the form of the bangs are used to obtain the perfect look. You can also try different brown shades to highlight your look.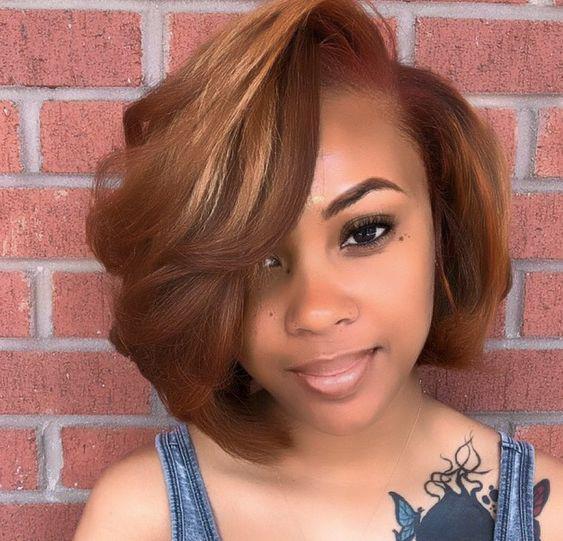 Shoulder length layered black hair
If you have shoulder-length hair or plan to cut it to that length, this hairstyle is ideal for you. Shoulder-length black hair gives you a chicer and more grown-up look.
To get a perfect style, let's ask your hairstylist to cut the layers across the length of your hair. Then, make a center parting and brush both sides of the parting with your shiny black hair.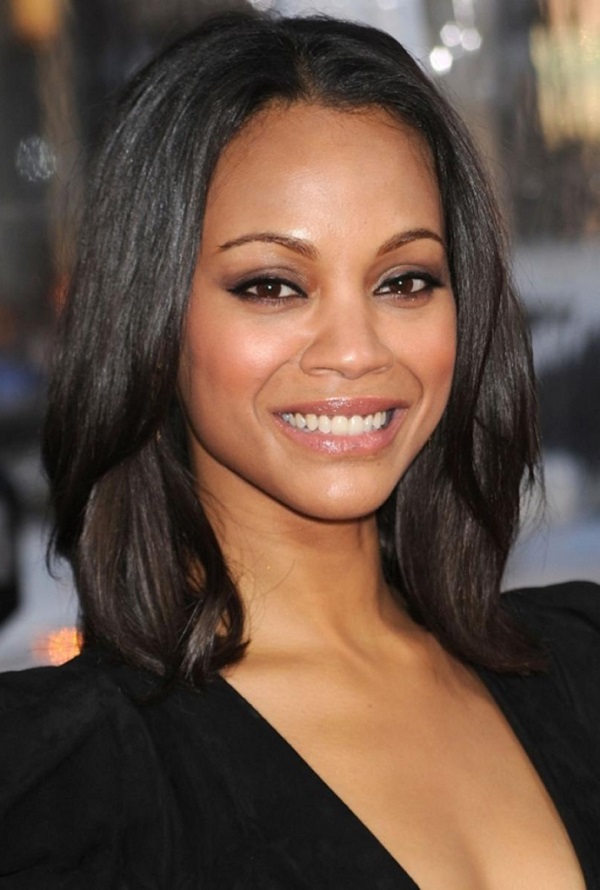 This is one of those haircuts that beautifully frames your face and is perfect for people with an oval facial shape. You can wear it with off-the-shoulder or one-shoulder tops and dresses to complete the look.
If your hair does not get the right texture to get this look, you can use human hair with natural straight texture and ask your hairstylist to create such layers on the hair.
12 Inches Natural Straight Black Weave Hair
Dreadlocks with 12 inches hair
If you want a rock-n-roll look, this dreadlock hairstyle should be on your list of hairstyle to-do. The locks can be great whether they are long or short. Pulling it in a high ponytail can show off your facial contours while keeping the style manageable. This dreadlocks style for 12 inches hair can go with you on any occasion, a weekend getaway or an official event.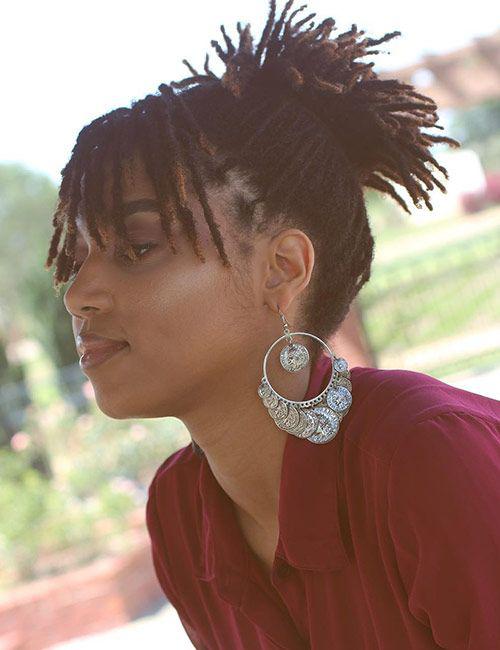 Conclusion
With the versatility of 12 inches hair, you can create numerous hairstyles to refresh your look. Whether it's a classic updo, a chic low bun, or a blunt bob, you can always rock these shoulder-length hairstyles if going with the right one. So, don't hesitate to try these hair ideas and enjoy your new look!