Piano color hair has been in trend recently. This hair color has won the heart of so many ladies all around the world thanks to its special look. Catching the trend in the hair market, more hair salons and retailers start to sell this hair color. So, what's behind its popularity? Let's take an overall look at piano hair bundles through this post.
What is piano color hair?
Piano color hair is a hair coloring technique, often used in hair extensions, that involves a vertical blending of two different colors. To the delight of customers, hairstylists gradually develop various color combinations in bundles. This hair color is highly well-liked by women all over the world because of its original and novel look.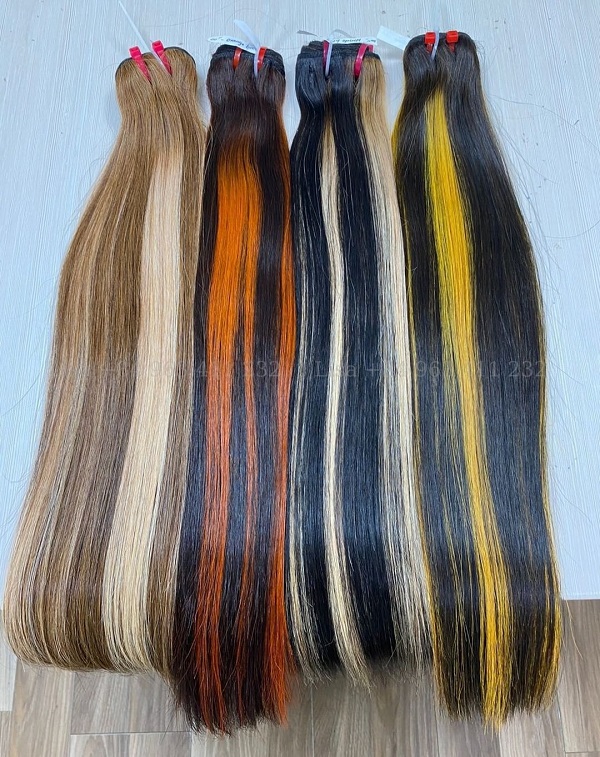 What colors can we get for piano color hair?
 Normally, to create a piano color, hairstylists will mix two different shades, with one shade darker than the other. For example, piano color with #1B and #613, or #18 and #60. So, when it comes to piano color hair, you are not limited to what colors to use.
Why choose piano color hair?
Piano color hair is trending all over the world. So what are the reasons for its popularity?
Starting with its name, this hair color is distinctive. As you can see, piano color hair is a combination of two or more hues. Having this color means you can have numerous alternatives and various looks. For instance, if brown is more prominent in a vertical combination of blonde and brown hair, the appearance is different than if blonde is more prominent. What a special touch with the piano color.
Since piano color hair is a trend, having this hair color in your store will surely attract customers. So, if you are running a hair business, importing piano color hair bundles will be a good choice.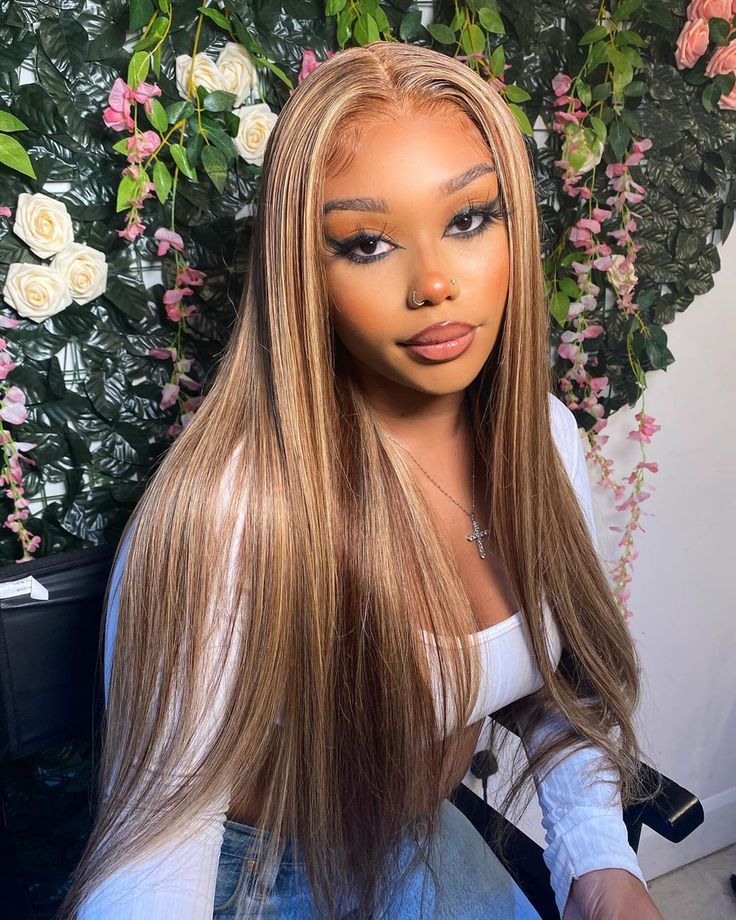 Piano color hair vs Balayage?
Many people may think that Piano color and Balayage are the same, but in fact, they are two different hair coloring techniques.
With piano color, the dye runs from the roots to the ends in a single thickness using foil and is interspersed between the base color. Balayage is a hand-painted hairstyle that doesn't always extend from the roots and tends to get thicker toward the bottom. Yet in general, both hair colors add dimension, creating depth and movement to your hairstyle.
Why does piano color hair cost more than other hair colors?
The piano hair bundles often cost more than normal colors since it takes more time and effort to create such a marvelous blending. Since it is a unique style that deviates from basic color placement techniques, it requires more thought and imagination from the colorist. While the hairstylist determines specific positioning, it could take longer and demand more work. Yet, for an appearance that is specifically yours, it is totally worth the cost.
The best piano color hair factory
BigG Hair always keeps up with current hair trends to bring the best hair items to customers. Our highly-skilled workers have researched and mixed different colors before launching the collection of piano color hair bundles.
Xem bài viết này trên Instagram
BigG Hair offers a variety of options for piano hair bundles, but the hottest items in the range are Piano color G13, Piano color G14, Piano color G15, and Piano color G16.
Check it out now and WhatsApp us to get the best wholesale price!
For customers in Nigeria, please come and see us at the Lagos store to see and check the hair directly.