With the growth of Tiktok, many hair trends have been set through this social network. If you need some hair inspiration, Tiktok can be a great place to start. And below are the top 10 trending Tiktok hairstyles that we have shortlisted for you to ease the searching process. So, here we go!
Two-toned neon hair
With nine billion views on TikTok, "neon hair color" is going viral online. Meanwhile, the two-toned neon color is trending thanks to its stunning e-girl aesthetic look.  So, before you know it, your FYP will be covered with neon accents.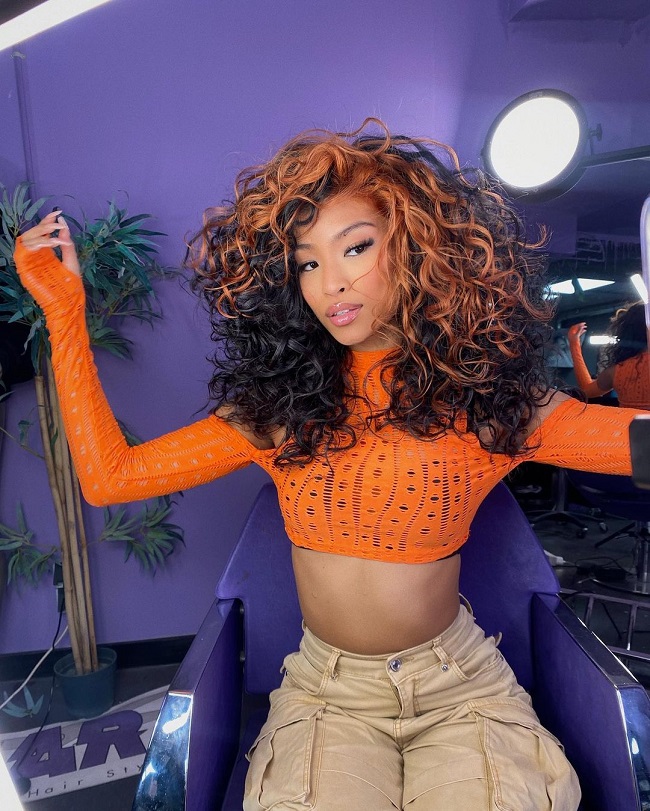 Chunky highlights
This chunky E-girl highlight style is one of the hottest Tiktok hairstyles that both celebrities and young girls want to try. You can create the look by bleaching the front of your hair to provide a contrast with the rest of your strands.
Tiktok hairstyles with curtain bangs
Curtain bangs are destined to become a hair phenomenon from the moment they started trending on the app. With millions of views and likes on TikTok, curtain bangs even attracted A-list celebrities to try the look.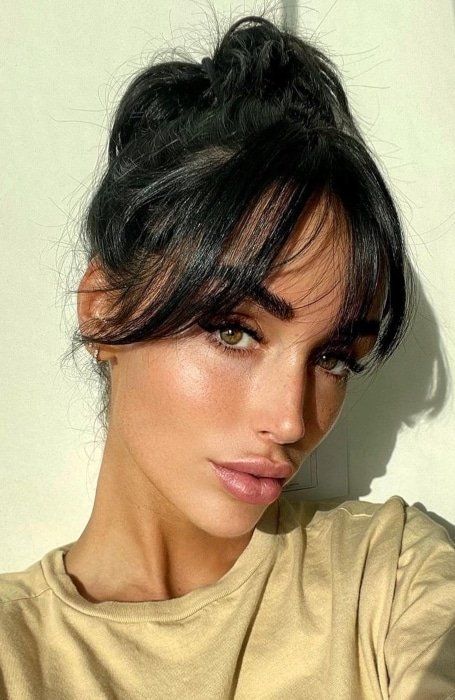 Butterfly cut
With roughly 5 billion views on TikTok, the butterfly cut has become one of the most popular haircuts on the platform. Almost everyone can pull it off, as it gives all hair types volume, flow, and texture.
Wolf cut
Not many styles can take over TikTok as quickly as wolf cut. This shag-inspired style has a mullet-like effect and is an updated version of the shag cut. You can easily capture the style by its distinguishing features, including side bangs, shaggy layers, and a lot of volume at the top.
Super long hairstyle with hair extensions
Hair extensions have become part of many women's styles. Therefore, it's no doubt that hairstyles with hair extensions can go viral on TikTok. TikTok has received 2 billion views for its videos featuring hair extensions of all colors and lengths. And among numerous hairstyles with hair extensions, long a braid or ponytail has been the most popular.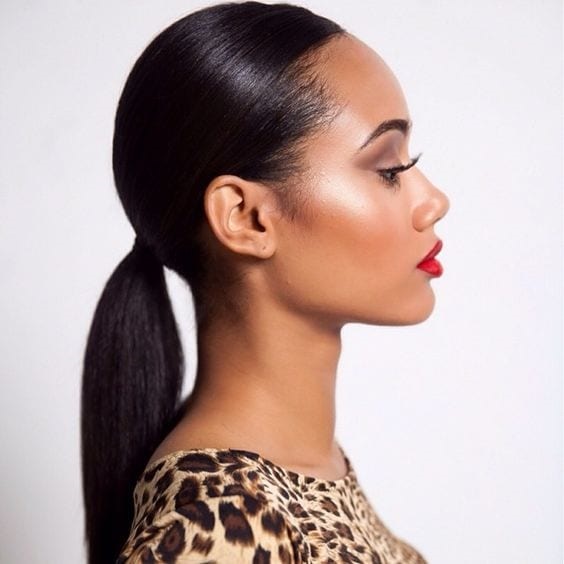 Read more: 15 stunning weave ponytail hairstyles for black hair
Bubble braids
Bubble braid is another popular hair trend on TikTok. If you want to create bubble braids with a lot of volume and distinctive bubble effects, you'll need to use small hair elastics that won't snag or tug your hair.
Half up ponytail
Although this hairstyle has been around for years, it is still a popular hairstyle that is now trending. To create the style, divide your hair in half, leaving your fringe out, and tie it up in the middle. Take a few hair strands, wrap them around your ponytail to cover the hair tie, and fasten it with a bobby pin for a more put-together look.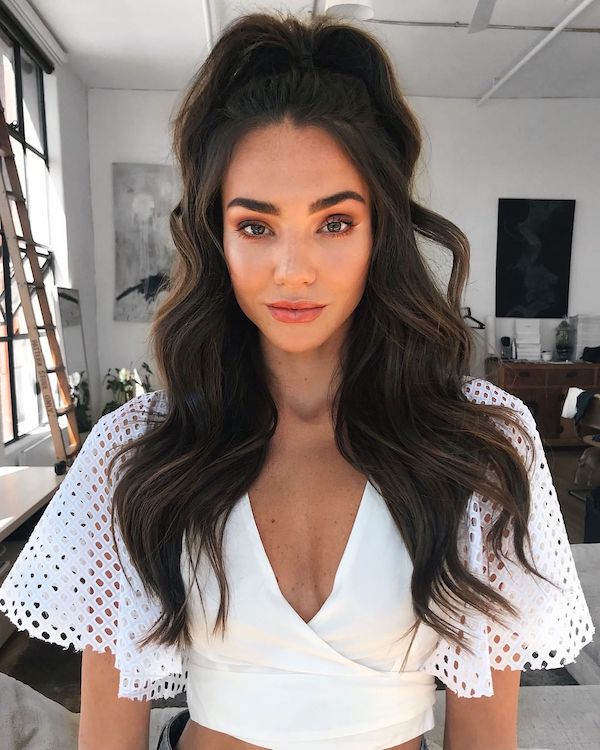 Tiktok hairstyles with baby braids
Receiving 8 billion views on TikTok, baby braids and braided tendrils are one of the TikTok hairstyles you should try. Many celebrities have since sported the look, including Bella Hadid, Olivia Rodrigo, and Hailey Bieber.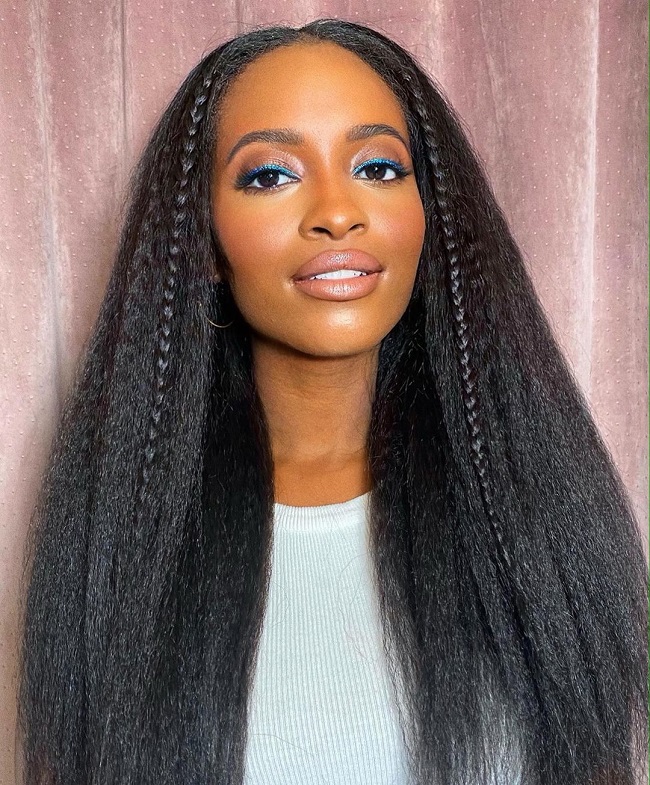 Messy bun
It should be easy to pull off a messy bun hairstyle. However, sometimes it can be challenging to strike the ideal balance between a cute messy bun and one that appears sloppy or ragged.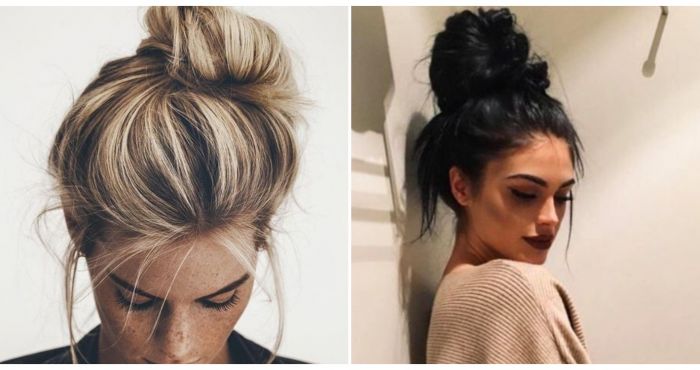 The messy bun hack starts with a basic hair tie. It goes one step further than the original messy bun that requires a ton of bobby pins, intricate twists, or braids. This TikTok hair trend makes it so simple to have a cute messy bun.