Are you looking for the name ideas for hair business? One of the most important steps you'll take as a business owner is naming your hair business. It should clearly state what services your hair business provides as well as your key principles. When picking a name, make sure it's original and doesn't sound like a fad. You'll also need a name that is distinct from other hair salons and hair business and makes sense to potential customers.
A name offers your hair salon its own identity and distinguishes it from others in the field. But you're probably asking why names matter so much. It has a significant impact on your hair business because it helps to shape it. Your business's name can either make or kill it. As a result, you can't just pick it without giving it some thought. Your name is your story because it depicts what you stand for in the market. Your hair salon's name also serves as a representation of your services and products. It's supposed to represent your ideas and convey to your customers how they feel about your company.
When you talk about your hair business, the first thing people notice is your company name. As a result, you can only choose a name that will stick in the minds of your clients. Customers respond positively to catchy names since they help your company stand out.
I. How to create name ideas for hair business
First of all, naming your hair business isn't the easiest task in the world. You have a lot of competition, and you want to stand out. Here are some guidelines for coming up with unique names to assist you. These should assist you in deciding on the best name for your hair salon/ hair business.
1. Keep it creative
Making the decision to name your hair business shouldn't be a pain; instead, make it enjoyable. As a result, go creative with your business name and communicate your values. Take cues from the industry and your top competitors. You can also use puns or play-on-words to lure customers to your hair salon. Use comedy in your name if you can. Make sure it's a name that entices potential buyers to learn more about your company.
2. Come up with hair business name ideas
You'll need to come up with some hair business name ideas on your own to come up with a wonderful name. As a result, you'll need to think of words that are related to hair or that can be used to describe hair. You can then combine these terms to come up with distinctive business names. You can also enlist the assistance of your friends and family in the brainstorming process. Make a list of all the names you came up with when you've finished brainstorming. This function will aid in the future development of your brand identity.
3. Keep it catchy and simple
If you already have several hair business names in mind, you must first figure out why you desire them. You'll need a catchy and concise name for your hair salon; this will make it easier for customers to remember. It's also appropriate to utilize basic spelling, making it simple to pronounce and spell. Avoiding slang and keeping the number of characters to around 15 are two recommended approaches. It's also easier for your clients to find you on Google Search Results and other networking platforms if you keep it basic.
4. Check domain availability
You don't want to go through all that trouble to come up with the perfect name only to find out you can't use it! This error is easily detectable by conducting a simple
online Business Name Search
to determine if the name is genuinely available for usage.
Avoid choosing names that are even somewhat similar to those of existing hair salons. You want to minimize any consumer confusion, and having a completely unique name makes it much easier to contact you. This will also make selecting your social network handles much easier, as the name will almost certainly be accessible.
5. Avoid hyphenations
The majority of the time, people misspell words. As a result, you must ensure that the chances of this happening to your company are greatly reduced. Numbers, hyphens, and avoiding complex spellings are the best ways to do this. Using the number '2' instead of two may cause confusion among consumers looking for your company on various platforms. In addition, you should avoid using symbols or strange characters in the name of your hair salon. Avoiding elements that make it tough for customers to recall your business is critical to the growth of your hair salon.
5. Get feedback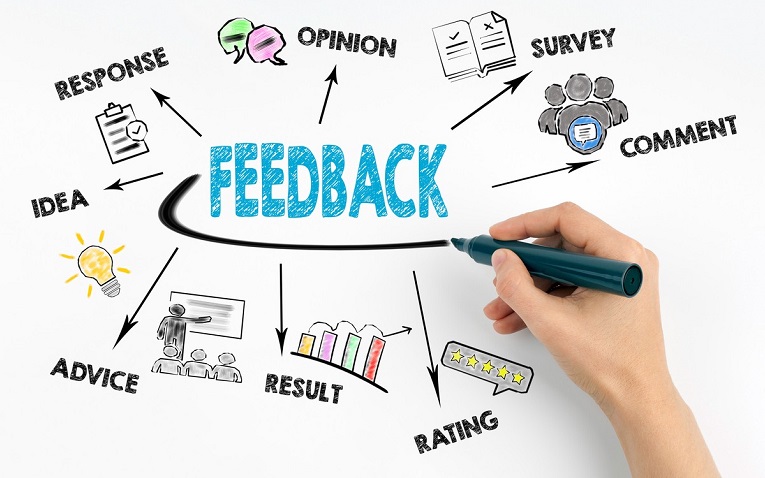 Shortlist the names of hair salons with which you are familiar, and then seek feedback from your friends and relatives. You might also solicit feedback from your target audience. In this manner, you'll be able to find out what people think of your hair salon's name. The goal is to make your name seem desirable to your customers, so ask them what type of business they would identify with it and what they think of it when they hear it. You could also ask them to rate the company name on a scale of 1 to 10. It will also provide you with a clear picture of which names you should keep and which ones best represent your hair salon.
II. Some name ideas for hair business   you can try
1. Power hair business name
Names have the ability to inform and can aid in the creation of a professional image for your hair salon. Names have the ability to elicit emotion in some people. Your selected hair business name may either insult or fascinate your target audience. It could also provide your company with a positive or negative image. Names are powerful because they have the ability to influence, include, and exclude people. Also, keep in mind that your name is your clients' initial impression of your company.
Customers may or may not recall your hair salon's name when they see it. It is also the first point of contact for investors with your company. As a result, the ideal hair business name would set you apart from other potential investors. Your business strategy will be better communicated and your ideals will be reinforced if you choose a proper name. Similarly, names might help you get media attention for your hair salon. It will be easier for people to remember and endorse your name if you choose from a variety of unusual hair business names.
2. Catchy hair business name
You'll need a name that reflects the products and services you offer if you want to launch a virgin hair business. Let's have a look at some of the catchy virgin hair business names we have for you in this section.
Let's have a look at some innovative and catchy hair business names for your new venture.
The Hair Confidante
Richy Hair
Capital Hair
The Designer Hair Company
Hair Wonders
Lush Hairs
Hot Hair Pieces
Fabulous Hair
Russian Length
Hair Fascination
Style Diva
Luxury Hair
Human Hair Centre
Modern Hair
Crowned Hair Company
Temple Hair
The Weave Shop
Hair Fantasy
Beauty Spree Hair Extensions
Forever Hair
Hair Fleek
Haircentials
Empire Hair
Lace Me Up
Hair Mission
Luster Hair Lounge
First Class Hair
Clean Slate Hair
Black Velvet Hairs
Eastern Hair
Amazing Hair Group
Hair Care
Hair Transplant
Healthy Hair Firm
Hair Loft
Magical Hair
Hair Fantasy
New Creation Hair
Hair Perfection
Hair Evolution
Fancy Hair
3. Cute hair business name
Let's take a look at some names you could use if you're launching a hair extension business.
Luscious Locks
Hair Dreams
Clip-In Hair Extensions
Cashmere Hair
Rich Hair Extension
Endless Beauty
Strong Strands
Complete Hair Care
Hair Affair
Mane Master
Tress Temptation
Supple Strands
Endless Extension
Wonder Beauty
Stylish Hair
Haute Hair
Blond Beauty
Beauty Bounty
Locks of Love
Hair Lingerie
4. Awesome hair business name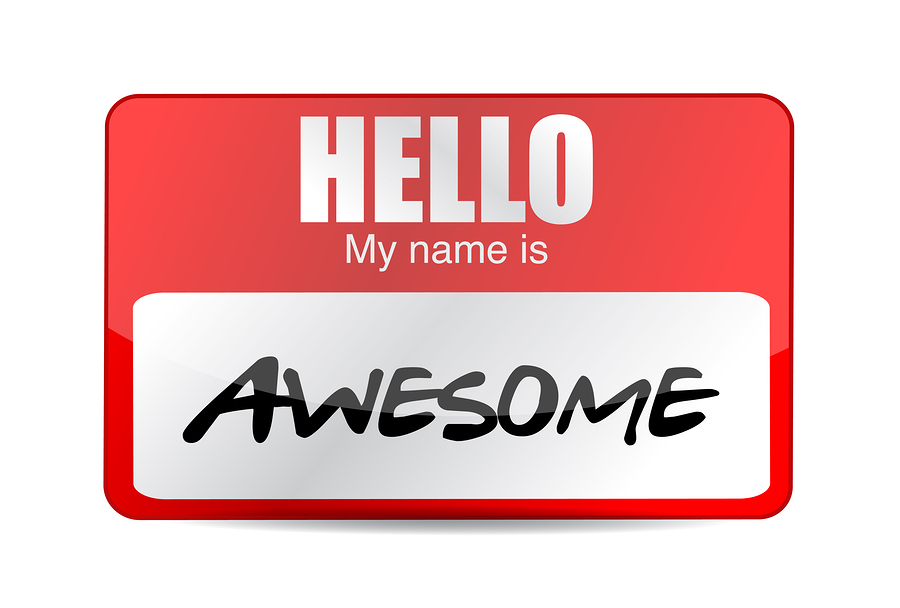 Hair Haven
Instyle Hair
Crisp Styles
Fair Hair Extensions
Perfect Locks
Galaxy Hair
Hair with Flair
Renowned Premium Hair
Cut Loose
Luscious Salon
The Braids Bair
Perfect Tress
Majestic Hair Salon
Golden Hair Lounge
Hair Trigger
Twice Floss
Genuine Shine
Complete Hair
Hair Luxe
Wonder Beauty
The Hair Buddies
III. In conclusion
Choosing a hair business name that lacks vision and innovation might be detrimental to your company's reputation. As a business owner, you don't want to settle for a hair salon name that your consumers would mock. Many businesses have names that do not fit their brand identity, and as a result, their brand communication suffers. Hair business names should be unique because they add to the value of the business. A constant flow of interaction with clients will be easy with the correct hair business name.
In the end, the name ideas of your hair business function as the company's face. It tells your target audience about the services you provide as well as your areas of expertise. As a result, you must be certain that the name you choose accurately represents your company. As a result, you must guarantee that it makes sense to customers. You must also ensure that customers respond appropriately to the name of your hair salon. To attract visitors to your firm, though, you should avoid long and tedious titles and stick to something basic. Maintain your ingenuity, and make sure you choose a name that potential clients can comprehend and relate to.
BIGG Hair hope you find this article helpful!