Curly wigs bring you a marvelous bouncy look that never goes out of trend, but it's a bit harder to maintain. There are some differences between caring for a normal wig and a curly wig. The same thing goes for washing it. While washing your curly wig can bring back its fresh look, you will need to make sure the curls are restored to their original texture. So today, we are sharing with you a step-by-step guide on how to wash curly wig.
How to wash curly wig? – Preparation
A dry towel
Shampoo and Conditioner
Curl Cream or Mousse
Wide Tooth Comb
How to wash curly wig? – Detailed steps
Step 1: Detangle your curly wig
 While your curly wig is still dry, tangle it to remove any knots. Human hair is weakest when wet, so detangling it while it's dry reduces the risk that you'll overstretch the strands and lose the curl. If you overstretch the hair, the curl won't come back to its original shape.
You can use your fingers or a wide-tooth comb to detangle your curly wig. Just make sure always begin at the hair's ends and work your way up to the roots. To remove any tangles or knots, gently tease them out without pulling or tugging on the hair.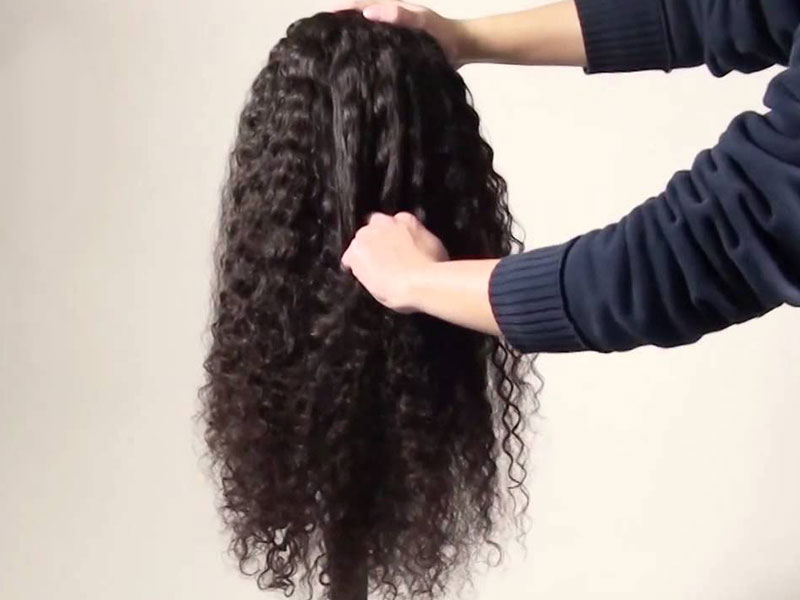 Step 3: Add some shampoo and wash
Mix some shampoo into lurk water and put your wet wig in. Using lurk water will help to maintain the curls in both human hair and synthetic wigs and won't harm them.
You can your normal shampoo for human hair wigs. However, your best choice in this situation will be a sulfate-free, specifically formulated shampoo for curly hair. Any shampoo with additional moisture will do in this case.
It's crucial to look for a sulfate-free shampoo when working with curly human hair wigs because sulfates can dry out hair strands and make them appear more frizzy and brittle. Additionally, because sulfate-free shampoos tend to produce fewer bubbles, working the shampoo into the wig is simpler and less messy. And make sure not to apply shampoo directly to the hair since it will open the cuticles.
If your curly wig is a synthetic one, it's better to use specialized wig shampoo.
While washing your curly wig, you should squeeze the hair gently from the bottom to the top.
Don't forget to use a toothbrush and gently wash the cap and lace base.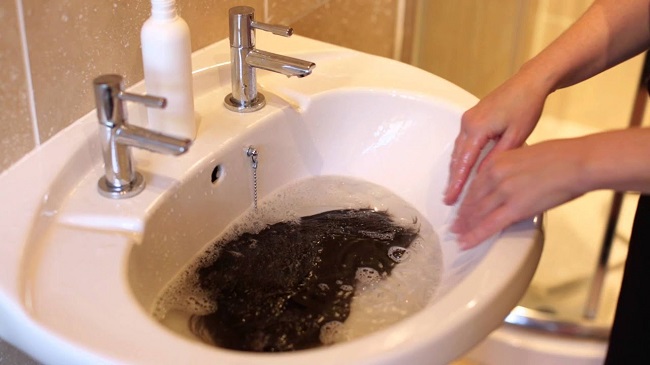 Step 3: Rinse your wig
Rinse your wig thoroughly with cool water to remove the shampoo. You can wash more if your hair wig is thick. While rinsing your wig, squeeze the hair from bottom to top to avoid straightening the hair, and massage the hair gently.
Step 4: Apply conditioner
If your curly wig needs special care, you can use a deep conditioner or one designed specifically for curly hair instead of a normal conditioner. Work the conditioner thoroughly into the wig until it is completely covered. Then, leave the wig alone for at least five minutes to allow the conditioner to fully penetrate the strands.
Rinse the wig thoroughly until it feels clean, not greasy or oily anymore. Although it should be smooth to the touch, there shouldn't be any traces of conditioner left in the curls that you can feel or see.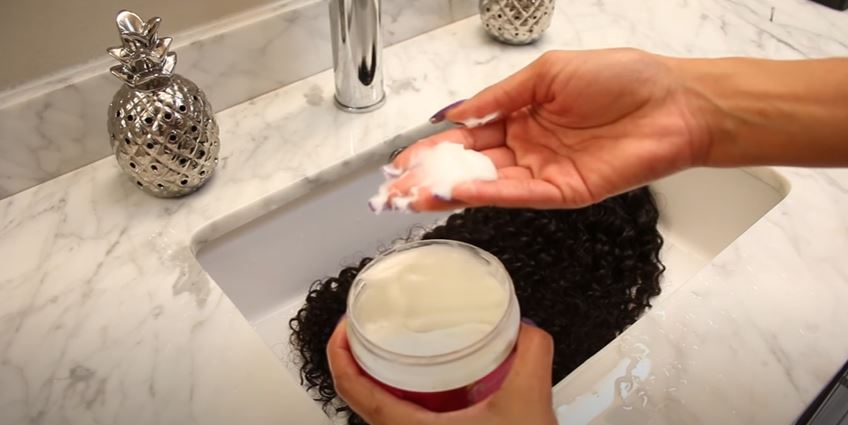 Step 5: Dry your wig
Gently squeeze the water out of the wig cap by placing it on its right side. Do not twist or wring the fibers as you squeeze out the water.
To remove the excess water, use a dry towel. Allow the dry towel to thoroughly absorb the water in the hair by covering it with pressure. After that, carefully unzip the towel and take off the wig.
Place your damp wig on the wig stand and let it air dry. Never brush your wig while it is damp since doing so will harm the hair. You can use a blow dryer to quickly dry your wig, but make sure to keep the temperature low. Avoid blow-drying from the ends of the hair to the top because that way the hair ends is very dry and easily damaged due to the opposite direction of the curls.
Step 6: Nourish and restore the curls
Why your hair is about 80% dry, it's time to apply some oils or mousse to reshape the curls. For human hair wigs, it's better to use a leave-in conditioner or hair oil to help the curls look smooth and silky and a curl cream or mousse to keep their shape. Scrunch in the products to make the curls take form.
Above is a 6-step guide on how to wash curly wig. If you opt for a curly human hair wig, it requires more maintenance than just a wash. To retain the attractive curls and keep it stay with you longer, you will need to set up a thorough hair care routine for your wig. Check our post: 5 things about how to maintain curly wigs for the detailed process.