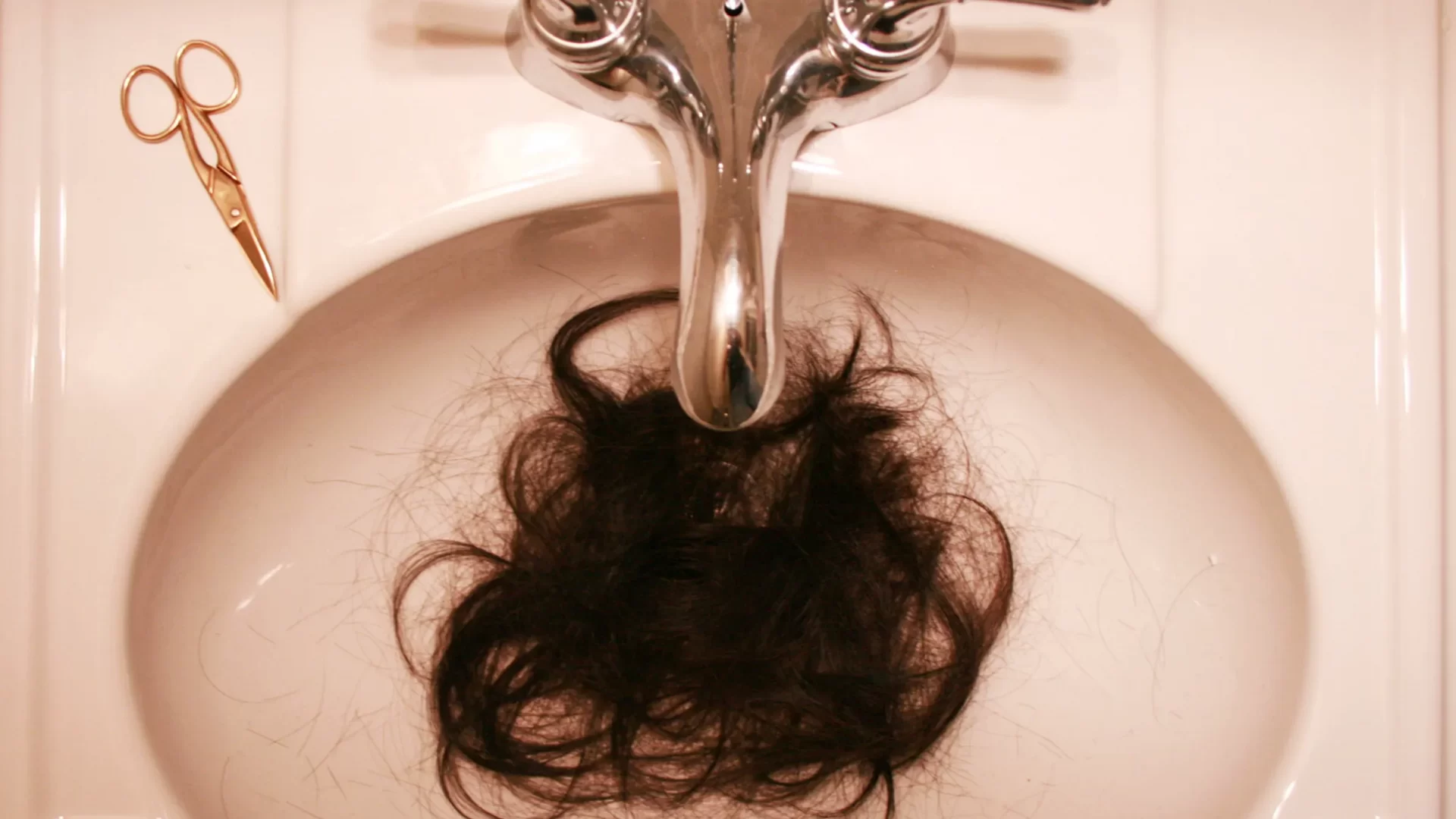 Almost 3 years, the COVID 19 epidemic has spread worldwide, many salons has closed, we have been restricted from leaving home, even unable to go to hair salons. However, we still have to trim hair regularly, so that how to trim hair at home is the useful article that will help you have more ideas and ways to take care of hair at this time.
I. Why should you need a cut?
To maintain your hair appearing healthy is one of the most significant reasons to cut it; every chemical-based hairstyling session is torturous to our hair. As you are aware, these style agents weaken our hair strands, which breeds a variety of hair problems including dullness, split ends, etc. Therefore, a routine trim helps us remove these frayed sections from your hair, maintaining the hair's healthy appearance.
To prevent frizz and tangles, hair should also be trimmed. Damaged hair is more likely to get tangled and frizzy, as you are aware. Therefore, to get a smoother and more put together appearance, hair specialists advise cutting these hairstyles off. You must be aware that trimming your hair will enough to get rid of damaged hair; you do not need to cut it short for this reason.
The growth of three inches of hair results from a half-inch of hair trimming, which is the third advantage of hair cutting. Of However, if you believe that trimming your hair would result in cutting off the recently grown hair, you are mistaken. Every year, a half-inch of hair clipping catalyzes at least three inches of growth. You may first see it as a gradual growth, but in the end, you will have longer, healthier hair strands.
Finally, maintaining a trim keeps your haircut current. Every hair strand grows at a different rate, with some growing faster than others, according to research. As a result, such hair growth makes your hairstyle untidy, so if you want to maintain the same hairstyle for an extended period of time, constantly getting your hair cut. Additionally, it will maintain your hairline established and prevent split ends from ruining your appearance.
II. What will you need?
 Wide-tooth for curly hair, and fine-tooth for straight hair
Clips or scrunchies
Fine-point scissors
Towel to collect hair
What you should remember
Have someone else help
Do you realize how challenging it may be to cut your own hair in the mirror? If you can, hire a partner to assist you trim evenly or decide when enough is enough, according to someone. If you must travel alone, utilize several mirrors and take stops to check your appearance.
Consider texture and length
You can feel comfortable if your hair is long, thick, straight, and healthy. Contrarily, if your hair is curly, short, or particularly textured, errors will be simpler to detect, so proceed with caution.
Avoid horizontal lines
We make sure that you don't want to chop off a large horizontal section of your hair. First, rather than cutting across your hair with your scissors, hold them straight up and down the length of your hair and snip away a tiny amount at a time. Furthermore, if you're working on bangs, this is extremely crucial. Without a doubt, horizontal lines are occasionally required to reduce length, but vertical snips prevent your hair from becoming overly blunt—a telltale sign of at-home haircuts. Therefore, to thin out the ends and make the cut look more natural, follow any horizontal cuts with vertical snips. And if you're not confident enough to cut vertically, try holding your scissors diagonally instead.
Be careful with bangs
Someone said that trying to cut fresh bangs is a definite way to regret it, but reducing existing ones is far simpler. A good technique is to divide your hair into triangle sections. The outermost boundaries of the segment can therefore be determined when dividing hair in this way by using the brow's arch as a guide. You might then want to take a moment to relax your hands and take a deep breath.
Put your bangs in a loose comb, use the comb as a guide for a straight line, and then use the scissors to cut upwards. But whatever you do, exercise patience, and don't make too many cuts. If you are impatient, you can end up with bangs that are much shorter than you anticipated.
III. How to trim hair at home
Advice before trimming hair at home

Just like you would receive a hair wash before getting a haircut, you should start with moist, detangled hair for a DIY trim. So make sure your hair is moist before you start trimming.
Make a guide cut after determining the length, whether it be one, two, or three inches. To cut a section of hair to the appropriate length, clamp it between two fingers.
Please do not use kitchen scissors on your hair; instead, use the proper pair of scissors. Your hair's texture will be ruined by the blunt edges, which will also exacerbate split ends. When cutting hair at home, use scissors made exclusively for cutting hair.
Cut less hair than necessary so it will appear slightly longer when wet. If you don't achieve the length you want, you can always trim more afterwards.
Ask for assistance; cutting your own hair might be challenging. So that the length is equal, ask someone to assist at the back. Keep a mirror in the front and rear of your hair if you can't find somebody to help you check your hair from all directions.
Step by step to trim hair at home
Step 1: Wash and condition in step one.
Washing the hair is the first step before cutting it at home. It is never a good idea to cut your hair while it is oily or filthy. Use hydrating shampoo and conditioner, such as Tresemme Pro Pure Moisture Shampoo and Conditioner, which are paraben-free. For all hair types, it contains nourishing nutrients like aloe vera, sunflower seed oil, and coconut oil. It also strengthens weak hair while cleansing hair of excess oil and filth.
Step 2: Use a cape and clips in step two.
To minimize the mess, cover your shoulders with a cape or an old towel. The more clips you collect, the better. To remove any knots, properly brush your hair first.
Step 3: Spray water
When cutting hair, your hair should be sufficiently moist but not dripping. If your hair is dry, mist it with water until it is barely damp.
Step 4: Section off your hair.
Make four to six divisions in your hair, depending on its thickness and length. The ideal way to achieve this is to part your hair in the middle, then divide it into corresponding pieces on either side. Use a clip to fasten each segment. Let's now discover how to do haircuts at home!
Step 5: Begin trimming hair
Pick up a few strands from one of the sections, comb them, and hold the ends firmly between your fingers at a 90-degree angle and away from your scalp.
Bring the hair close while holding it tightly between your fingers, then clip the ends.
Add fresh hair from the same part to the strands that were clipped earlier. Cut the new hairs at the same length as it using its length as a guide.
Repeat these steps and complete each section one at a time.
According to this article, you can refer to the above tips to trim hair at home.
If you are unsure of yourself, BIGG DOES NOT advise shortening your hair; it is always preferable to purchase a new wig or hair extensions in case you need to go out or attend a party. And one of the best addresses you can rely on is BIGG!
BIGG pledges to use real human hair that is sourced from Vietnamese women. Customers in foreign markets can purchase wigs and hair extensions from us. We have been striving for years to give women all over the world the most gorgeous wigs and hair extensions. Our clients hail from a variety of nations, including the US, the UK, Russia, Spain, and many others.
Our goods are glossy, sturdy, and soft in addition to being smooth and silky. You won't have any issues with our goods because we use 100% Remy hair that is chemical-free, untangled, and non-shedding. Additionally, we provide virgin hair that has never undergone any hair processing. In addition, our goods are affordable and simple to use. There are numerous wigs available in a range of textures, hues, and lengths. You'll be satisfied with our hair extensions for sure!