Scammers and low-quality hair will obstruct your hair company,… Aside from that, there's the hair importation process. Taking into account these challenges, this post will show you everything you need to know about Vietnam hair and how to import Vietnam hair from reputable factories!
I. When do I need to import Vietnamese hair?
Before we get into the specifics of the procedure, it's vital to establish if you're a first-time importer or have previously imported hair.
Being a newbie in the hair business having the aim of becoming a hair seller     
The hair market has a vast potential for business; many hair sellers have become millions just by establishing a hair business. Life quality has risen as a result of economic expansion and rapid urbanization, resulting in an increase in demand for beauty goods. Customers, particularly women, are becoming increasingly mindful of their appearance. They want to experiment with different hairstyles and bright colors without causing damage to their hair. They are willing to spend an average of $250 on hair extensions and up to $2500 on a wig.
The hair industry is still booming, and there are plenty of ways for you to profit. If you want to start a hair business, especially one that sells high-quality products, it's time to import hair from Vietnam.
2. Being a retail or wholesale hair seller
You are a retail or wholesale hair seller who used to purchase hair from local vendors and then sell it to your customers. Your merchants in your countries, on the other hand, can be referred to as "hair distributors." They also have to import hair from another nation and sell it to hairdressers and retailers,… As a result, their price is not WHOLESALE FACTORY PRICE, and the price at which you get hair from them is not the greatest.
Furthermore, the desire for high-quality hair rather than non-Remy hair extensions is steadily expanding. To match client expectations, you should look for wholesale virgin hair sellers. So, why don't you buy hair from Vietnamese factories directly?
II. What are the advantages of importing hair from Vietnamese hair factories?
The three most well-known countries in the world of hair production are China, India, and the United States. Vietnam Hair Factories, China Hair Factories, and India Hair Factories are the three. Brazilian or Myanmar hair extensions have recently grown increasingly popular, although not by a large margin.
Because of its natural nature, Vietnamese hair is superior to other countries.
This benefit is due to two key factors:
Long history in hair production: Since 1992, the Vietnamese hair industry has grown by more than 30 percent. There are many long-established hair villages in Vietnam, such as Dong Bich village in Bac Ninh province, that are known for their high-quality hair.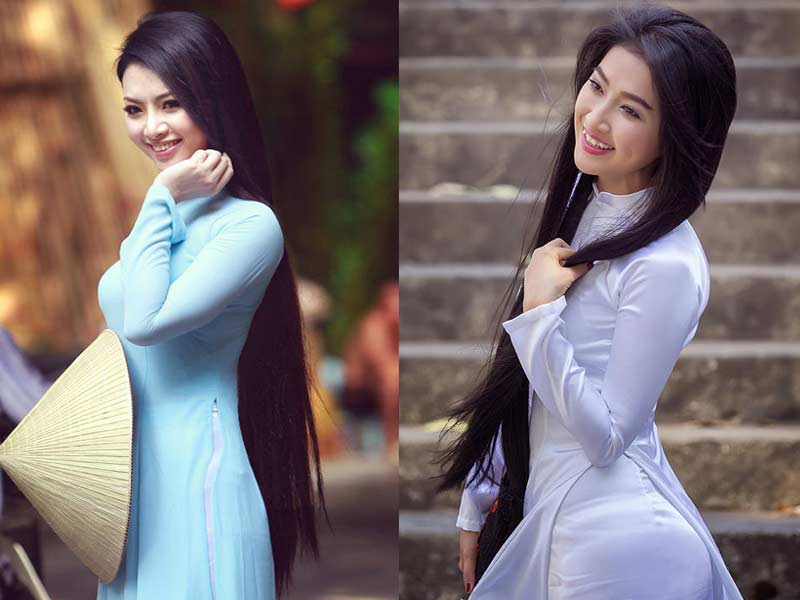 Natural source: Hair is obtained entirely from young Vietnamese women in mountainous locations. They work in the sun all day, and the temperature is cold all year. The hair is in excellent condition and retains its natural hues. Furthermore, these women shampoo their hair with natural herbal substances on a daily basis to ensure that it is incredibly strong and long-lasting. This is an excellent reason for you to choose to import hair from Vietnam.
The process of importing hair is simple.
Vietnamese hair can be styled in a number of fashionable, appealing, and unique ways thanks to these origin benefits. Whether it's used to make hair extensions or is processed into curly, wavy, or bleached hair… Vietnamese hair is still smooth and has its natural color. Then Vietnamese factories are an excellent option for importing hair for your company.
You should import hair from Vietnam because of the reasonable price

Vietnamese hair is the most cost-effective in the world due of the following factors:
Low labor expenses: Because there is a large workforce, labor costs are lower than in many other countries.
There are no transportation charges: Vietnamese hair merchants sometimes locate their plants near the source of raw materials in order to reduce transportation costs.
When Vietnamese hair companies, such as BIGG Hair, work on a huge scale with low-cost raw materials and low shipping expenses, they can make hair in vast quantities at a lower cost.
Vietnamese factories are the superior alternative for importing hair in bulk since they offer high-quality hair and durability at an inexpensive price.
III. How to import hair from Vietnam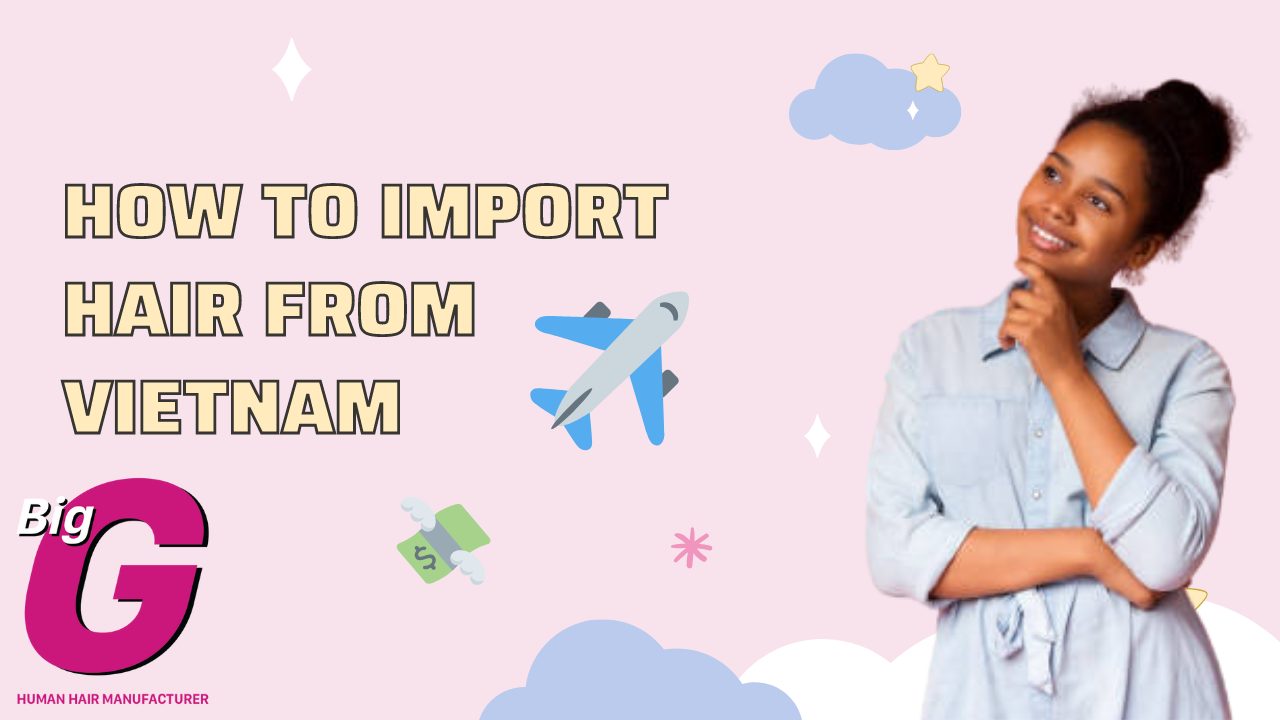 1. Before importing
1.1 Selecting an Appropriate Time to Begin
It's critical to pick the right season to start a hair business, such as Christmas or New Year, Valentine's Day, etc.
1.2 Having a set amount of money set aside
Isn't it true that you can't start a hair business if you don't have any money? When importing hair from another country, especially in bulk, your financial situation is critical. So, if you want to start a hair business next year, you should start saving money now so that you may invest a capital budget next year!
1.3 Making a thorough plan
To keep your business on track, you'll need a detailed plan that addresses questions like: Where will you import hair?
Which type of hair would you like to purchase? If you're a beginner, market demand and customer orders might help you decide what type of hair to buy.
How much do you want to spend on hair imports?
There must be ups and downs in a business!! As a result, don't forget to establish a contingency plan in case something goes wrong.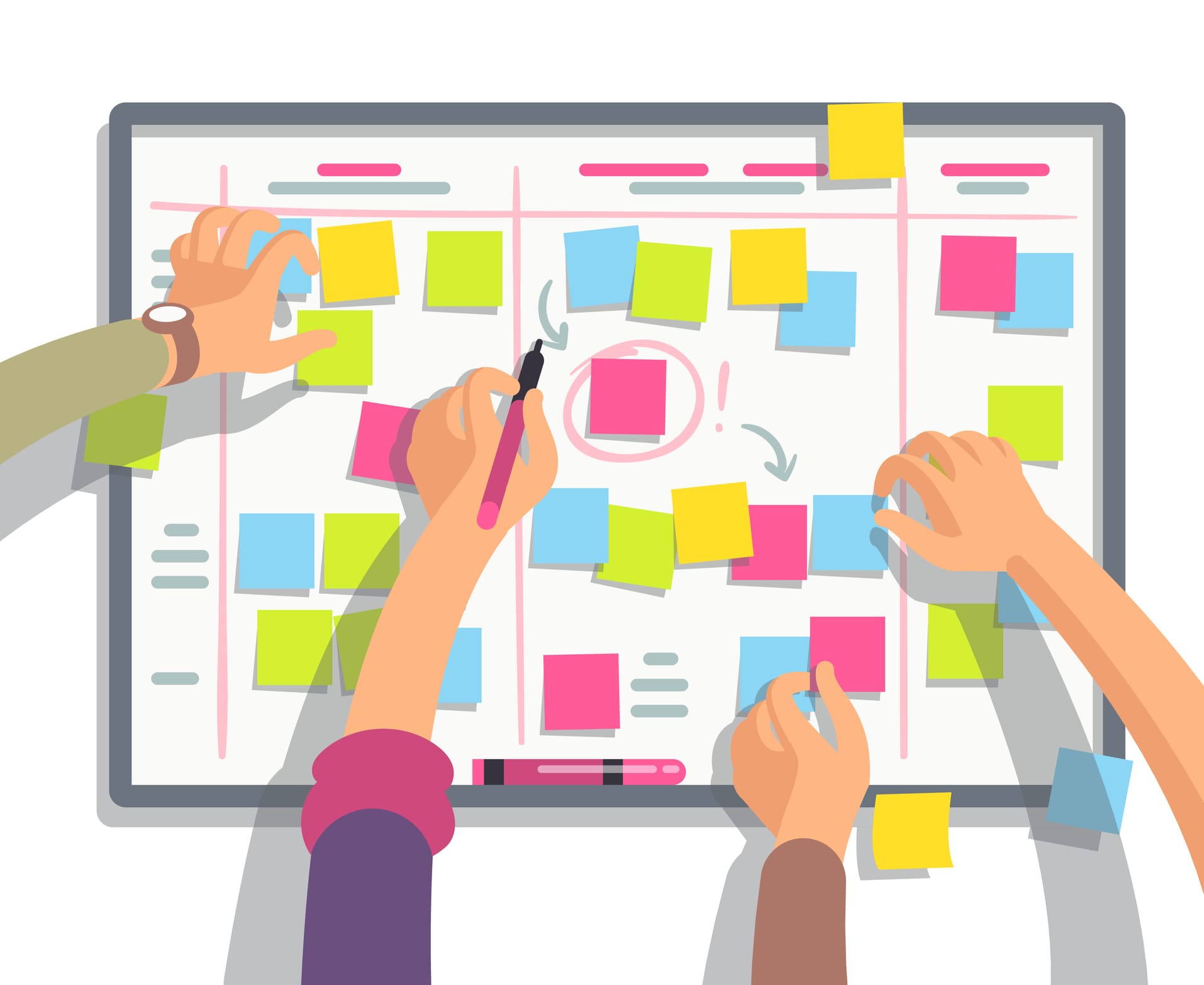 1.4 Selecting a factory vendor who is dependable and trustworthy.
When importing hair from another country, there are numerous hazards to consider, including geographical distance, language differences, payment methods, and so on. As a result, selecting a reputable hair dealer is essential. To minimize time, we recommend importing hair from
BIGG Hair Factory
, one of the greatest Vietnamese hair factories.
2. How to import Hair From BIGG Hair
We are delighted to be the oldest hair manufacturer in Vietnam, with two product lines: virgin hair and Remy hair. We are just a direct factory with a large number of loyal wholesale customers that purchase hair in bulk quantities ranging from 30 to 50 kilograms.
If you wish to import hair from us, we'll walk you through the most in-depth procedure for importing hair from Vietnam to your country.
2.1 To import hair from Vietnam, don't hesitate to get in touch with our wholesale factory supervisor.
Contact (+84) 868 812 379 or (+84) 989 669 462  for more information on how to start a hair business or how to order hair from Vietnam.
2.2 You list the hair types you desire so the factory may create invoices for you to check the price. 
You should list the hair types you want
in the order shown below:
TYPE OF HAIR – HAIR QUALITY – HAIR COLOR – LENGTH – QUANTITY
Ex: Bone straight – supper double drawn – natural color – 20inch – 1kg
*Note: If you don't know how to specify matching closures to match up hair orders, our factory will assist you in creating an invoice with matching hair closures.
2.3 The factory estimates your shipping costs and gives you an invoice bill.
After you've decided to import hair and are happy with the pricing, you'll go on to the following step: shipping. When it comes to this process, there are a lot of distinctions between foreign importers that buy hair from Vietnamese producers.
We have our own Nigerian account for payment and shipping agents if you are from Nigeria. We also have a very favorable rate support exchange since we are protected by the Vietnamese government. Only for wholesale large orders, 1 USD is around 520 Naira (While all other hair company exchange rate is about 497)
If you are from another African country, we can employ a shipping agent through China or DHL to transport your package.
If you're from another country, we can ship via UPS or DHL, and you can pay with a bank account, Western Union, Moneygram, or World Remit.
After checking the invoice bill, you can submit a deposit payment (about 50%) to begin ordering.
Customers who purchase hair from BIGG Hair have the option of paying in full or in installments. A deposit payment of 50 to 70% of the order value is required.
We will not send the order to the shipping agent until we have received the complete payment.
Then, depending on the order, we will produce orders in 7-14 days; before we ship, we will make films for you to inspect the hair; only when you are satisfied with our quality will you make the remaining payment, and we will ship for you.
BIGG Hair has been a familiar name to many people who want to find their best wigs and weaves, frontal or closure. We have been working as a hair supplier for many years and have customers coming from America, Europe, and Africa, especially Nigeria. Our products are famous because they are not only just beautiful but also very affordable. We commit to using 100% Remy hair with no chemical, no tangle, and no shedding, so you will not find any problem with our products.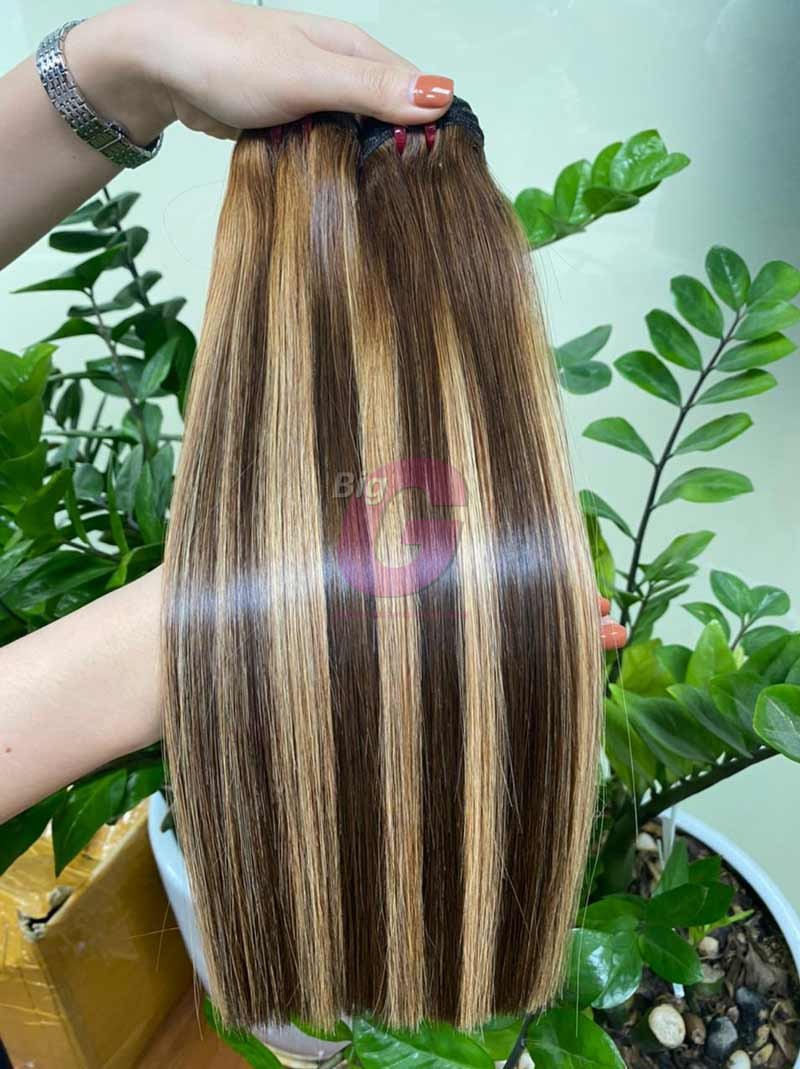 To get the best wholesale pricing, contact us:
BIG G MANUFACTURER, IMPORT EXPORT JOINT STOCK COMPANY (AKA BIG G.,JSC).
Africa Representative Office: 6 Ome close, Canal view layout, off Osolo way, Ajao Estate, Isolo via Airport Rd, Lagos
US Registered Office: 155 Office Plaza Drive, Suite A, Tallahassee, FL 32301, USA.
Asia Registered Office: 9/7 Le Duc Tho street, My Dinh 2 ward, Nam Tu Liem District, Ha Noi, Vietnam.
Contact: (+234) 913 396 5598
Email: bigghairglobal@gmail.com