Hair extensions are a marvelous way to get the dreamed thicker locks. Although hair extensions come in various textures, people still want to have more style to diversify their look. But what can be the right hairstyles for hair extensions to avoid making them look obvious? Below are our selected hairstyles that hide extensions and some hacks for a stunning blending with hair extensions.
Top 7 hairstyles that hide extensions perfectly
Sleek back low ponytail
For a formal occasion, a simple yet classy hairstyle like this one never fails to impress people. This style can go with your sew-in, quick weave, or weave for ponytail, etc. Make sure the hair is as slicked back as possible. Use edge control pomade to give your low ponytail a shine and maintain control of the baby hairs. You can part your hair down the center or on the side, then start brushing it back to create the ponytail.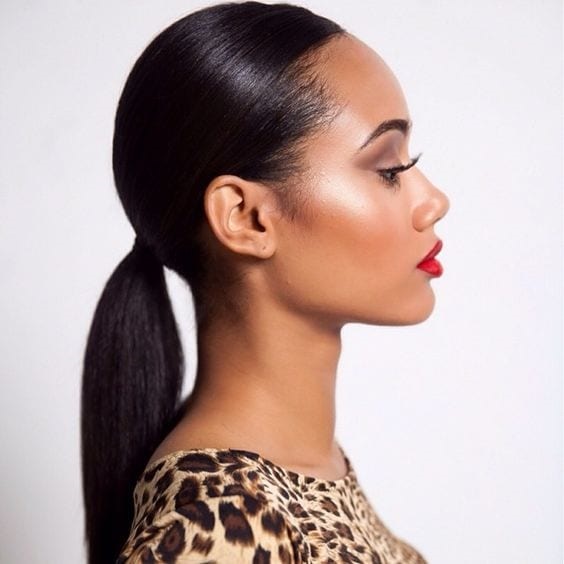 Braids
Wearing braids is a terrific way to neatly tuck your hair extensions back while maintaining a natural look. Tape-in or clip-in extensions work great with braids. To achieve the style, simply make sure your hair extensions are properly tucked in and braided away! If you're having a horrible hair day, your hair isn't cooperating, or you want to draw your hair back from your face in a more elegant way than just tying it back, braids and twists are the ideal solutions. Everyone will be in awe of your thick locks as a result of the way braids help integrate the extensions with your natural hair.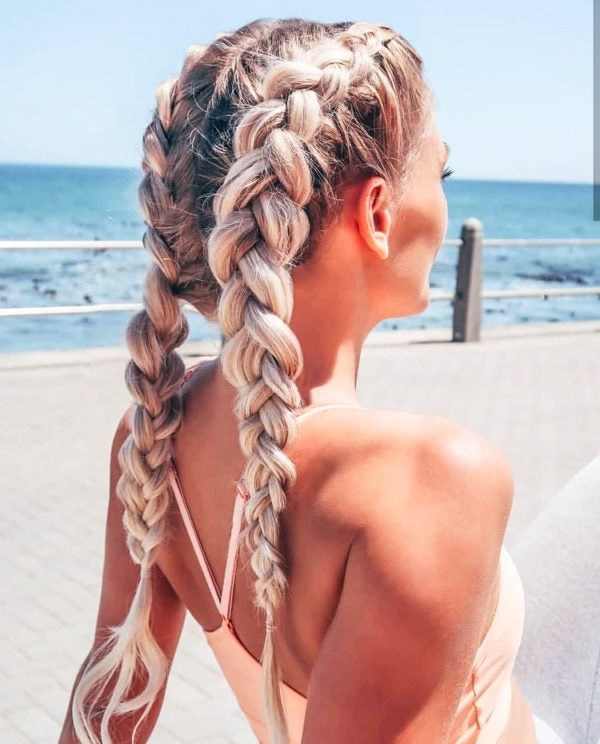 Half up half down
A chic updo or a half-up, half-down look is a terrific way to blend your hair extensions into your hair perfectly. Remember to spray hairspray in your hair to keep your fashionable updo in place; this will also help give your hair more definition.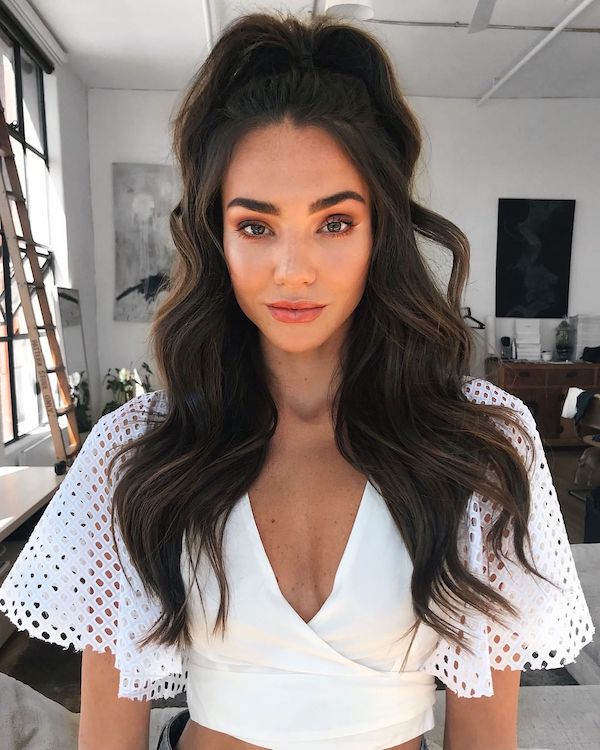 Low bun
This twisted low bun hairstyle is great since it can go with whatever kind of extensions you have. This is your go-to hairdo whether you're spending the day at work or going on a date.
To create this style, you need to make a middle part in your hair and gather it all into a ponytail at the nape of your neck. Use your index finger to start twisting the ponytail in a circular motion to create your twisted low bun. Once your low ponytail is neatly twisted, begin winding it in a circle.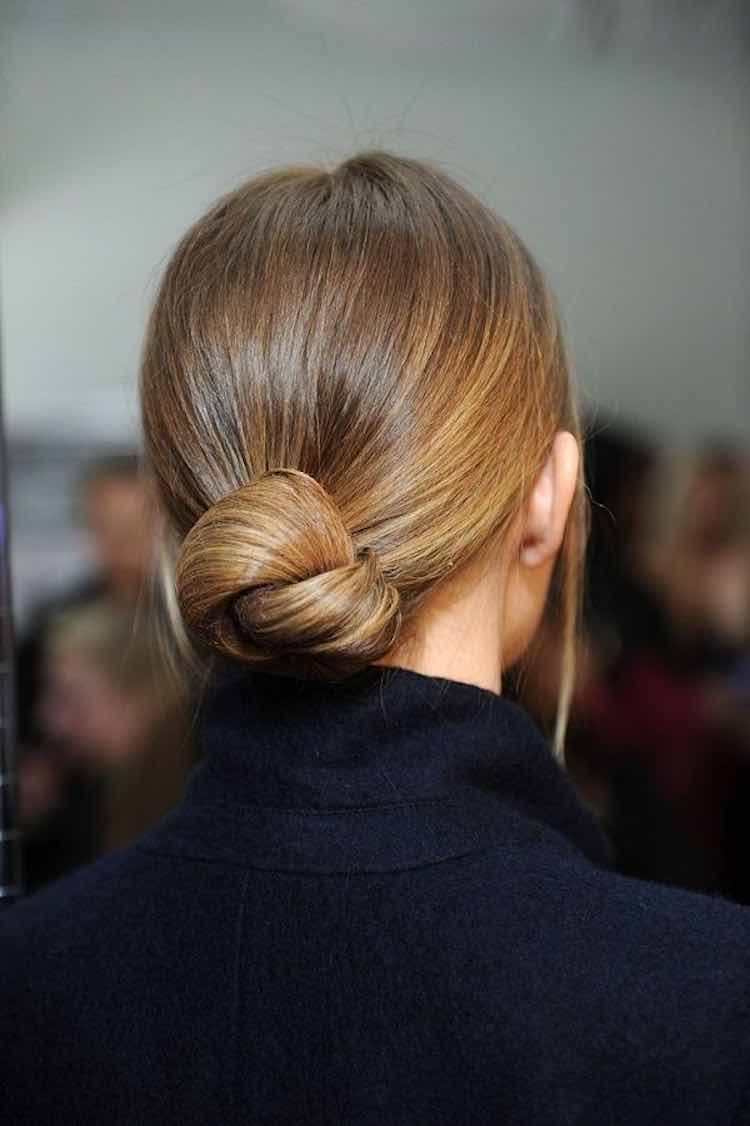 Messy bun
For a lovely, laid-back, yet flirty style, the messy bun is a must-have, especially when you're on the run. After placing the hair extensions close to the perimeter of your head, grab a small section of hair in the front and carefully fluff it out with a brush. Then, stoop to gather the remainder of your hair and knot it up inside out in a high bun for the desired "messy" effect. If required, tuck any strands or loose ends into the bun and hair tie and cover them up with bobby pins.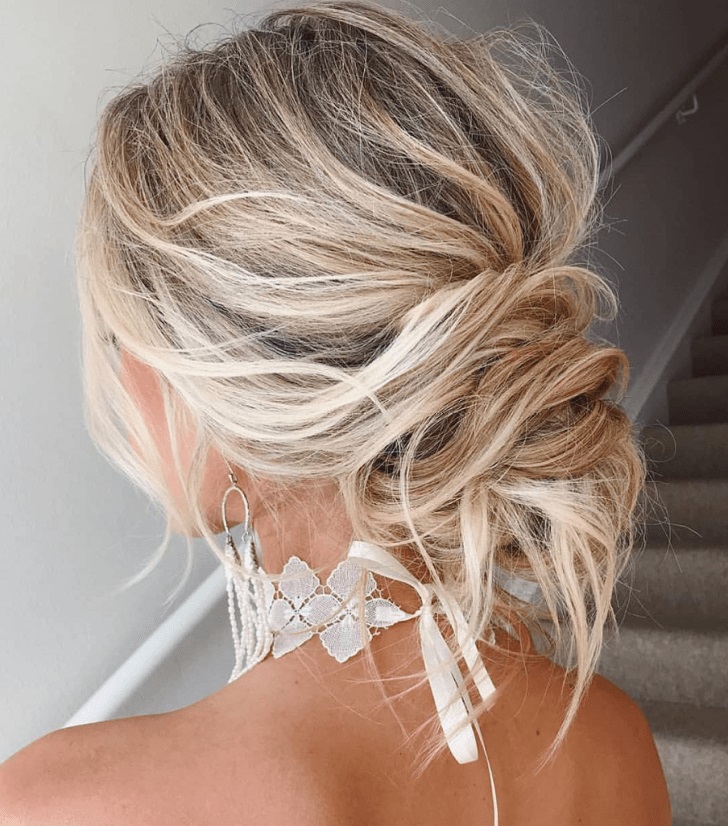 Volumizing waves and curls
It's chill to have a sleek and straight hairstyle, but if you want to add more volume and have virtually no trouble hiding your hair extensions, curls and waves are your best bet. This hairstyle is suitable for clip-in and tape-in hair extensions since they help conceal the noticeable gap between shorter hair and longer hair.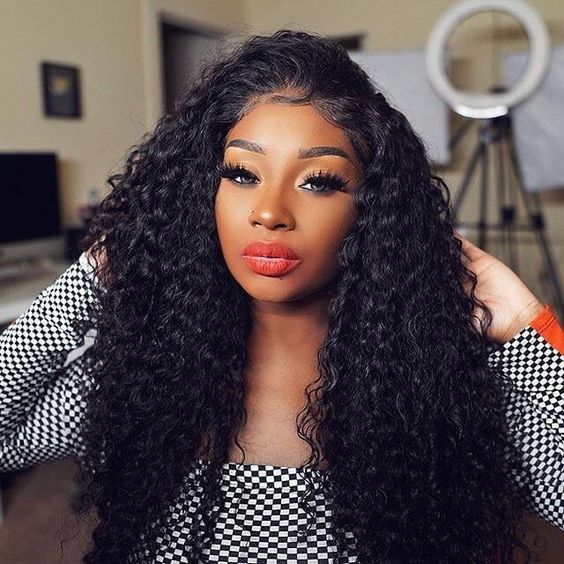 CURLY WEAVE HAIR FOR VOLUMIZING HAIRSTYLES 
Eye-catching bangs
An alluring bang style can be a great choice to frame your eyes and face. It works well with any hair length and texture. You can choose curtain bangs with a center part, blunt bangs, and long bangs that touch the cheekbones, depending on your face shape.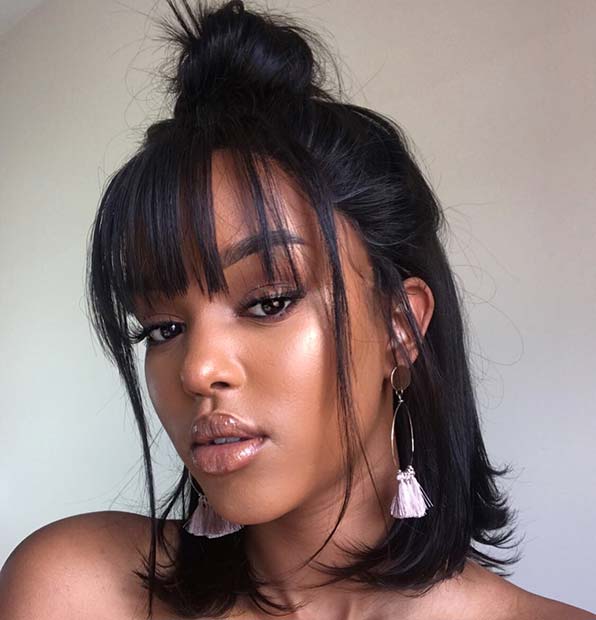 Hair extensions hacks for making hair extensions look natural
Invest in high-quality human hair
Cheaper or fake hair extensions first look like a fantastic deal, but after the first wash, they mat and frizz, leaving you with frizzy extensions that hardly at all resemble the texture of your own hair. Therefore, it's better to invest in high-quality human hair for extensions to save money and get the most natural look.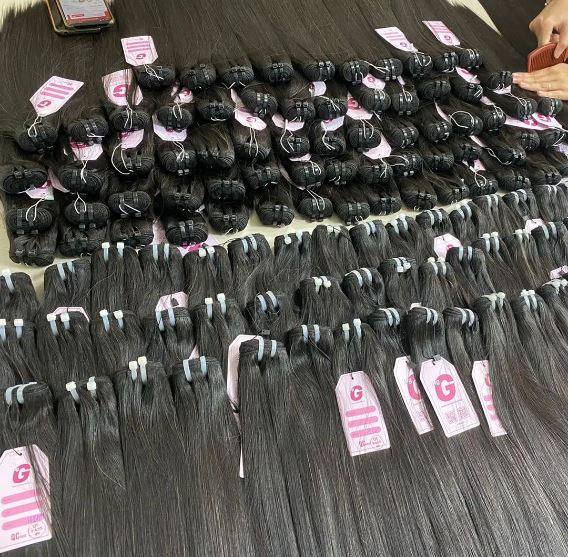 Use enough hair extensions
It's important to have enough hair extensions to match the density of your natural hair. If you want your hair extensions to look natural, this is crucial! Make sure to purchase additional hair so that you have enough installed and feel confident in your hair.
Wash before wearing
New packs of hair extensions frequently have an incredibly shiny appearance. Even though it may appear amazing, it can be challenging to give your natural hair the same gloss. Therefore, it's better to wash your hair extensions before installing them into your head.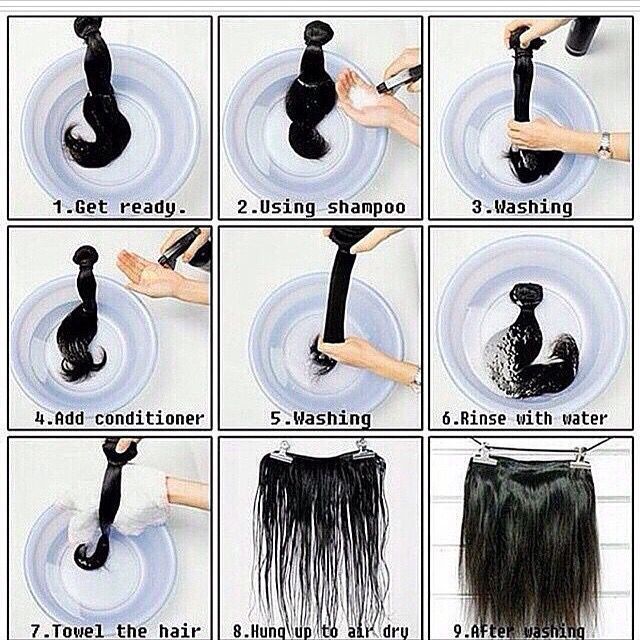 Trim your hair extensions
Trimming your hair extensions to match your current haircut is crucial for blending them in with your natural hair. However, to avoid breaking the hair, we advise taking your hair extensions to your hairdresser and having them dry cut while they are still in place.
Add some colors
Although hair extensions come in various colors to match your current shade, you may try adding some highlights and lowlights to help the blending process while boosting your look.
Style properly
To blend your short hair with hair extensions perfectly, it's better loosely wave the two strands of hair together. You can always make use of heat styling tools to create waves or curls with human hair extensions. Just make sure to spray some heat protectant all over the hair before you do.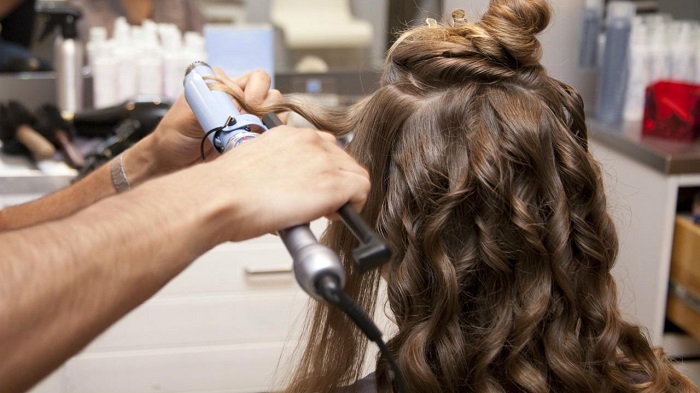 Check your look
Always remember to check your overall look with your hair extensions before going out to make sure ensure there is no strand peeking out.
Making hair extensions look natural is not difficult. Just try the above hairstyles that hide extensions and follow our tips. And don't forget to visit BigG's Hair website frequently to get more updates!