A frontal wig, or wig with frontal, is a wig made with frontal and human hair wefts. It is one of the basic types of wig in the market. People fall for this type of wig since it covers the entire hairline, thereby giving a more natural look. With a frontal wig, you can also have more options for styling the hair. More style means more fun. And today, let's take an overview look at frontal wig, how to make it at home, how to apply it, how to customize it for a natural look, hair care tips, and where to buy the best hair bundles to make frontal wigs.
How to make frontal wig?
Making a frontal wig is similar to making a closure wig. You will start with sewing the lace frontal down then proceed with the weft tracks. However, because frontals cover a larger area of your head, you'll only need 2–3 bundles, depending on the texture and length you want to achieve.
Follow this post on: Step by step guide: How to make a frontal wig to get the detailed tutorial.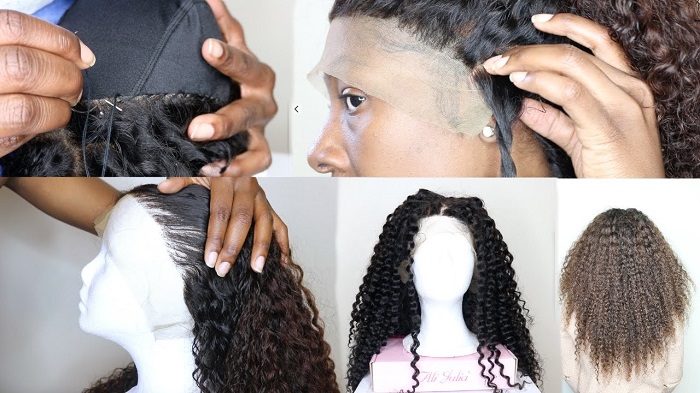 How to install frontal wig?
When it comes to installing frontal wig, there are different ways to apply and secure the wig on your head. The most common method is to glue or tape the lace frontal down your scalp. Yet, many people don't even use any glue or tape for frontal wig installation. With the glueless installation, your wig will need extra combs and bands. So, how to install a frontal wig? Let's get full tips and guides on "How to install frontal wig with and without glue?".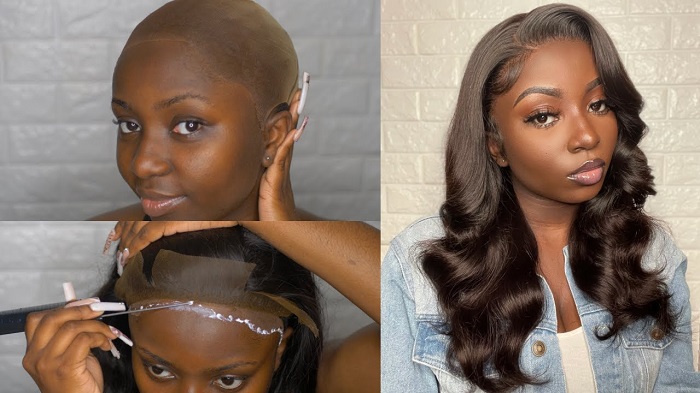 How to style frontal wig?
Lace frontal wigs can bring you a more natural hairline and styling options. But how can we make it look real? And what styles can you make with your wig?
There are some action tips you should follow to make frontal wigs look more natural and some styles you can create with your frontal wigs. Follow the post: "5 easy tips on how to style frontal wig" for the best answer.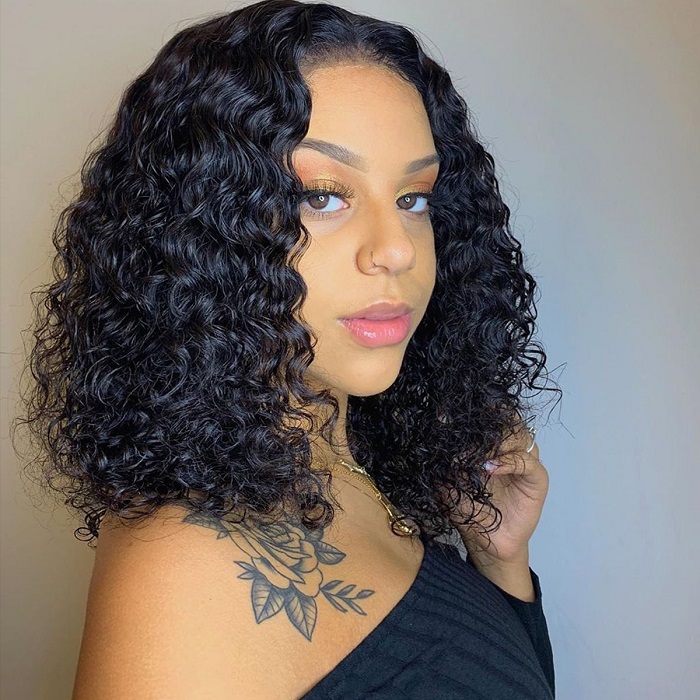 How to maintain a frontal wig?
Because frontal wigs are made of human hair, you should treat them as if they were your own hair. Below are some hair care tips for your frontal wig:
Smooth any tangles with a wide-toothed comb
Use a leave-in conditioner frequently to keep your hair moisturized
Use a heat protectant spray before using any hot styling tool near your wig.
When it comes to removing the glue off your hair piece, it's better to soak a clean hand towel in 99% isopropyl alcohol and gently rub the soaked cloth on the lace until the adhesive is entirely removed.
Do deep conditioning and air-drying the frontal wigs once all of the glue has been removed.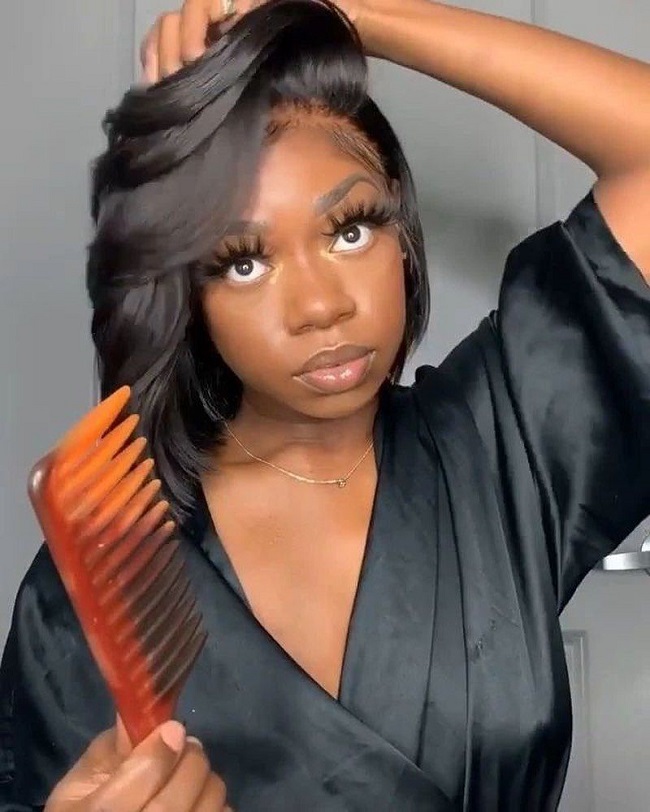 Where to buy hair bundles for frontal wig making?
BigG Hair has been supplying lace frontal with the size of 13×2, 13×4, and 13×6. So, you can choose a suitable one for your wig. Our lace frontal and bundles come with the stunning smoothness of Vietnamese human hair.
As you properly know, most hair extensions in Nigeria are imported from other countries. The common method to buy hair among shoppers and hair salons is buying online, so the delivery time is a lot longer. That does not include the difficulty of the payment process due to the different currencies.
That's why BigG Hair should be the right place to buy hair bundles for frontal wig making. By paying a visit to BigG Hair's store in Lagos, Nigeria, you can easily get the hair items you want. Our store in Lagos also ships across Nigeria as well as other countries in Africa, thereby significantly shortening the delivery time.
And don't forget that our 13×4 frontal wigs and 13×6 frontal wigs are always available. So, if you are not sure of your wig-making skills, our wigs are here for you to change your look instantly.
And that's all about frontal wigs you need to know before getting the item. We hope that all the pieces of info are useful to you. Thanks!