Top 10 super long hairstyles with 30 inches hair extensions and where to buy 30 inches hair
Have you ever said "Woah" after seeing a girl with super long hair on the street? Thanks to the blooming of hair extensions industry these days, you will no longer have to admire the look. Getting your hair long up to 30-inch is now easiest than ever. With 30 inches hair, you can create countless styles to refresh your look. And below is BigG Hair's list of stunning hairstyles with 30-inch hair extensions for you to get some inspiration.
Top 10 super long hairstyles with 30 inches hair extensions
Color me up
Cardi B's hair is equally as wonderful as her personality. Take, for example, this vibrant, pumpkin-orange hairstyle, which she dressed up with some adorable accessories.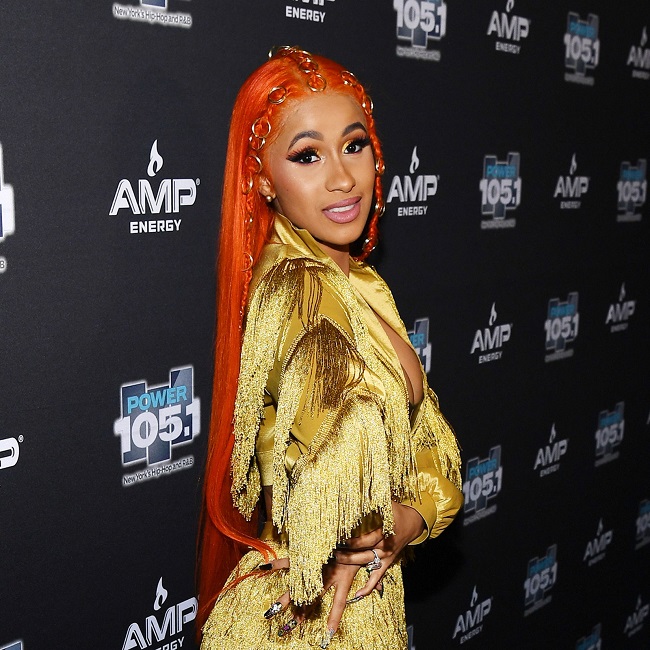 Kinky-Straight
Ciara's entire neon green outfit is elevated by her long, long ponytail, which grazes the tops of her hips. To achieve this look, start by putting your hair up in a high ponytail and then applying gel to your edges. Then, use an elastic to keep it in place. To get the exact look of Ciara, you will need at least 30 inches hair is a kinky straight texture. After that, brush your hair out to loosen the texture, and you're ready to go out.
Kinky Straight Black Weave Hair
Loose side ponytail
30 inches hair offers you great versatility and a wide range of options for hairstyling. This hairstyle is simple to put together yet nonetheless elegant and stylish. If you have long hair, this hairstyle is simple to achieve: simply pull all of your hair to one side and pull it into a side pony. Allow a strand of hair to hang loose around your side forehead to enhance your appearance even more.
Pinned hairstyle with 30 inches hair
Here's a stylish black hairstyle for 30 inches hair. If you have dense hair, nothing beats getting out of bed for this dense rolled-up and pinned hairdo. The hair is pinned in three rollers and is undoubtedly lovely and stylish. Those who prefer an ethnic and traditional appearance should never miss this style at all costs. They're especially ideal for women with dark hair!
Black and Blonde Hair
Black and blonde hair is a strong and dramatic new trend. The color combination is eye-catching and vivid, which is why it's become a favorite among social media influencers. To achieve the look, have your hairstylist bleach and tone a piece of your hair platinum white while keeping the remainder very black. Keep in mind that you'll still need a purple toning shampoo to keep your blonde bits looking good, and you should avoid over-washing to keep your black color from fading too rapidly.
Arianna Grande's Special Ponytail
Ariana Grande is well-known for her high ponytails. To get this stunning look like Arianna Grande, you can use clip-in hair extensions or ponytails.
Crochet braids with 30 inches hair
If you have a long face and want to wear exquisite crochet braids, make sure to add width to the braids by sweeping them to the side.
30 inches bone straight hair
A simple bone straight ponytail with a deep side fringe is both elegant and beautiful. Combine it with a gown and have a great time at the party!
Big front braid
A big and lovely front braid can be described as a bold and gorgeous hairstyle. To give it a neat appearance, try completely tying it up. This hairdo surely attracts a lot of attention.
Super long braids with 30 inches hair
Try really long braids all over if you have long hair. They have a really girly and pleasant appearance. For black women with long hair, it's a highly stunning hairdo.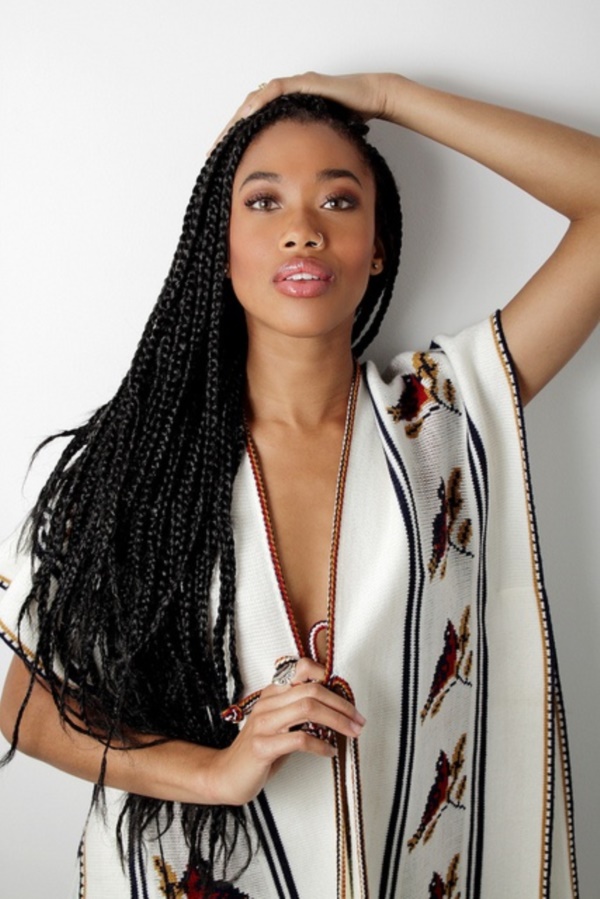 Where to buy the best 30 inches hair extensions?
There are numerous hair extensions available all over the Internet, but where should you buy them to get the best hair quality and price?
Before you decide to buy hair extensions, make sure you get enough info about the hair vendor. If the price of your potential hair vendor suits you, it's better to check their hair quality in advance.
If you buy hair extensions online, don't forget to ask for real videos of the hair items and search for reviews of the hair vendor. There are hair vendors who are willing to send you free samples, so don't be afraid to make a request.
However, it will be better if you can visit their offline store to check the hair quality and see if a hair item really suits you. So, if possible, buying hair offline will help you choose the best one for your look.
BigG Hair has striven our best to bring the finest human hair extensions at the BEST price on the market. Our sales staff are always available to support you through the process. Especially, for customers in Lagos, Nigeria, we welcome you to our official store at 6 Ome close, Canal view layout, off Osolo way, Ajao Estate, Isolo via Airport Rd, Lagos to try and feel the best Vietnamese human hair extensions. BigG Hair is proud to be the very first human hair manufacturer in Vietnam that has an offline store and office in Nigeria.
So, come and experience it!