The world of hairstyling is not limited. There is always something to investigate because there are so many options and aesthetics. Funky hairstyles are one of them. These haircuts are daring, experimental, and unlike anything you've ever seen. However, they do have a very good attitude and sense of style. You can get it with your own weave hair. If you want to go bold with a funky style, below are some ideas you can create to have marvelous funky weavon styles.
 Feed in cornrows
Feed in cornrows do not just bring out your awesome edges, it's also a work of art. If you choose to go with this look, add some hair accessories to spice up the braids. You can effortlessly add braid cuffs as a fashionable finishing touch to your hair. The long braids and gold cuffs go beautifully together. You could choose any hue and include as many as you like.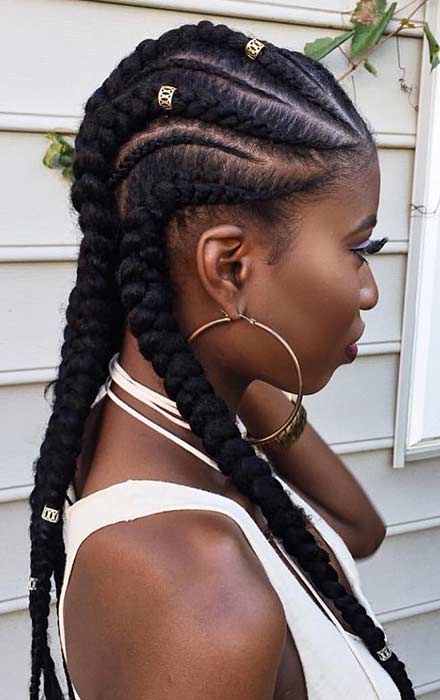 Rosewood ombre funky weavon styles
The era of subdued highlights is long gone. One of the appealing hair colors that highlight your skin tone is exquisite rosewood dye. Additionally, use a side-swept bang to keep people wondering; they don't need to know what's hidden behind that curtain. Still not.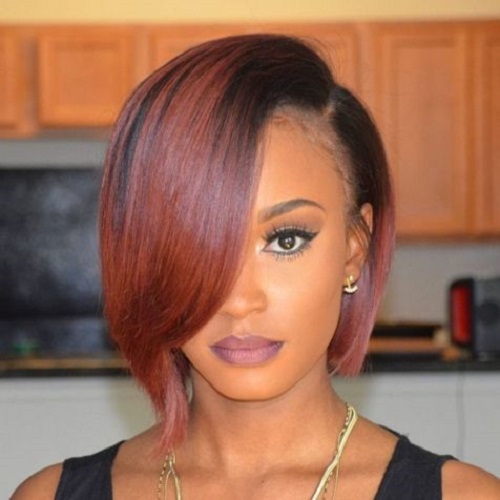 Short afro Mohawk with design
With these patterns on a short afro mohawk, you can seem young and playful. The curly hair twist with black tips successfully creates that appearance.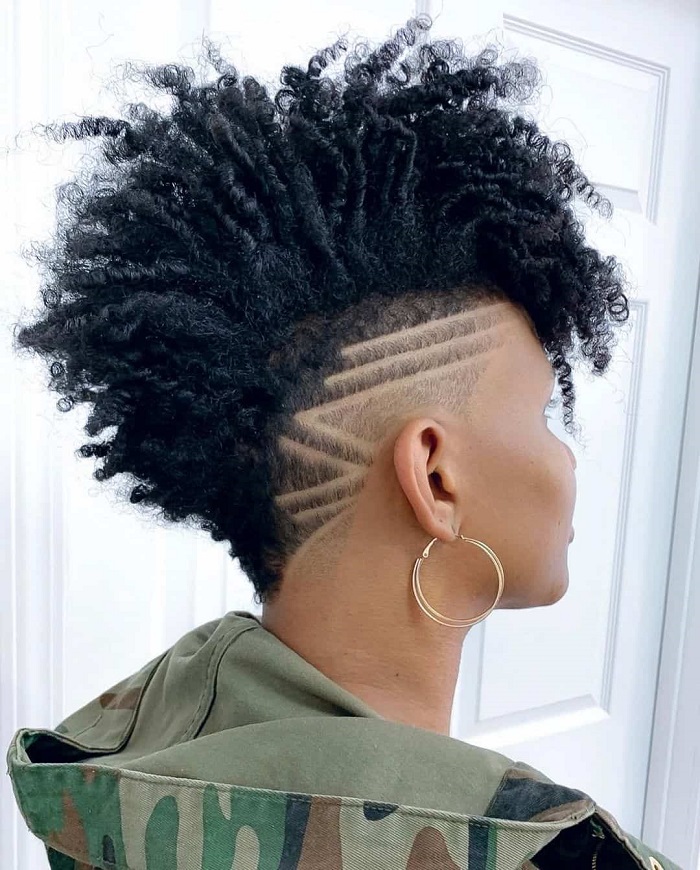 Tribal braid with weave
This hairstyle has a quirky design with thick and thin braids. If you enjoy sticking out from the crowd, this bright statement maker is ideal for you. Make sure to spice up your braids with gold hair cuffs to avoid dull protective styling.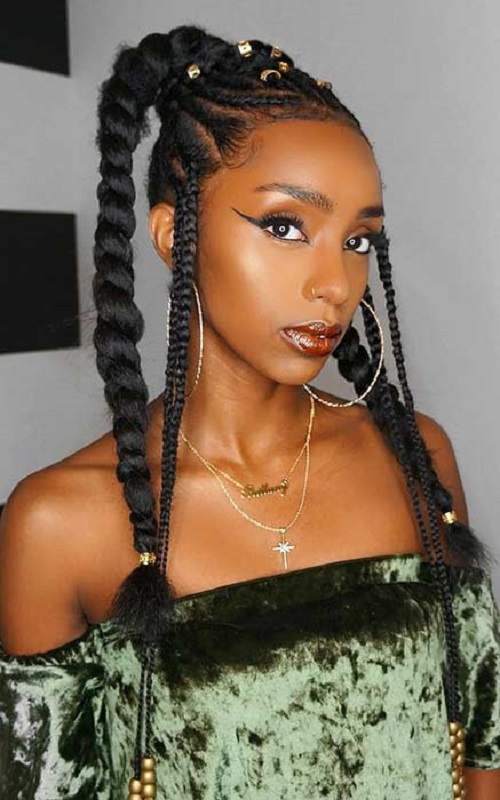 Sideswept bang updo
Make a side part in your hair if you're wearing it in an updo. You can leave out a large chunk. After you've tied back the majority of your hair, cover your forehead with the front. Then, pin it near your ear.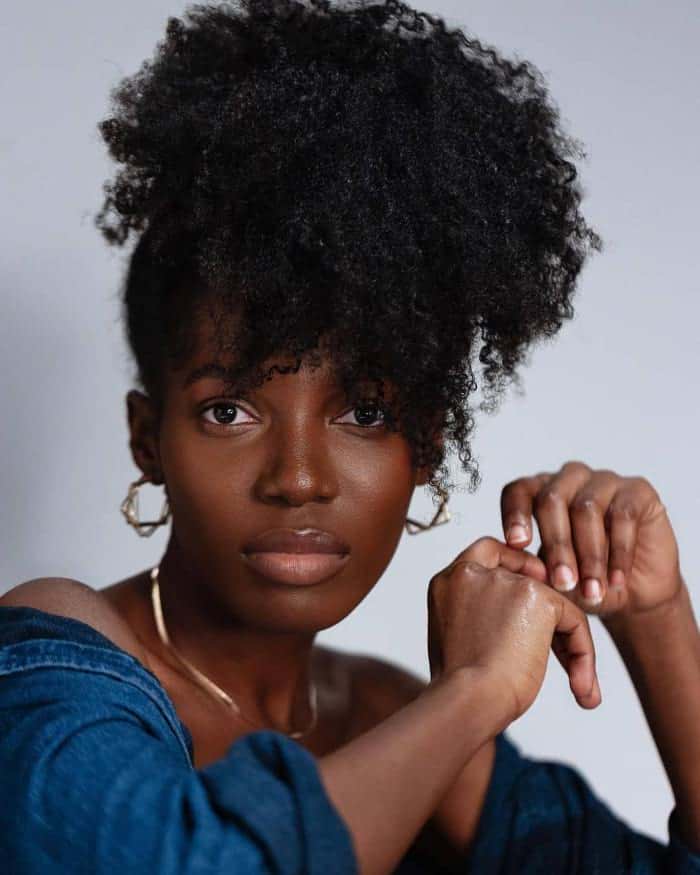 Zigzag cornrows
This eccentric look will add a special touch to your overall appearance. It's about having fun, being bold, and being creative. This kind of funky weavon styles will make a statement for any situation. The caramel color that runs throughout the braids makes the hairstyle stand out even more.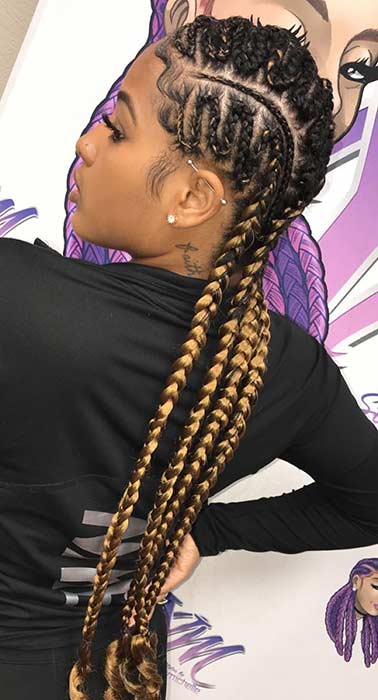 Purple unicorn funky weavon styles
This purple braided hairstyle will be what you need to make a bold statement. Using purple weave hair bundles will help you get the right length and shade for the style.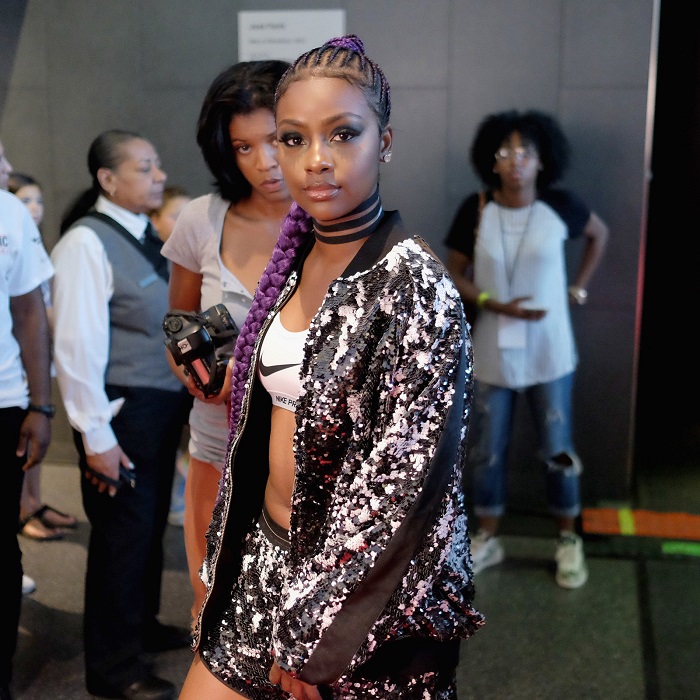 Braided ponytail with curly weave
Choose a long curly weave and some small and large cornrows at the top of your ponytail to give it some oomph. Right now, high ponytails are popular, and it makes sense.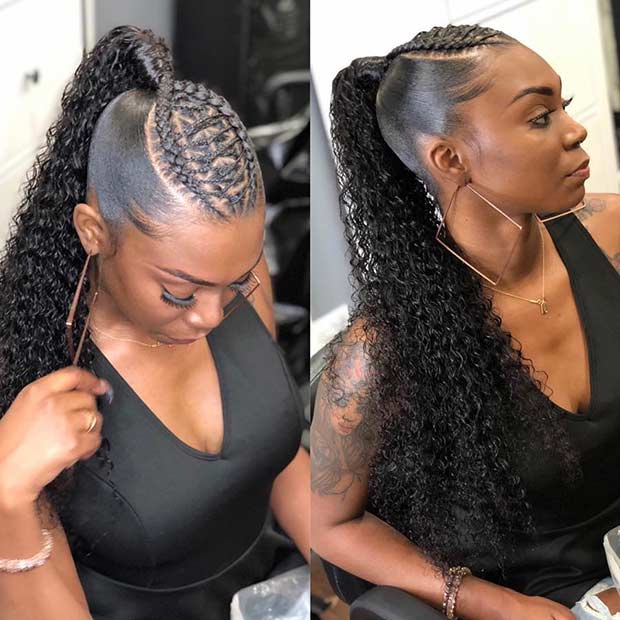 Chunky braid to the side
We recommend giving these chunky braids style a try if you're getting tired of the same old braid patterns. The cutest and funky summer hairstyle will be these side braids.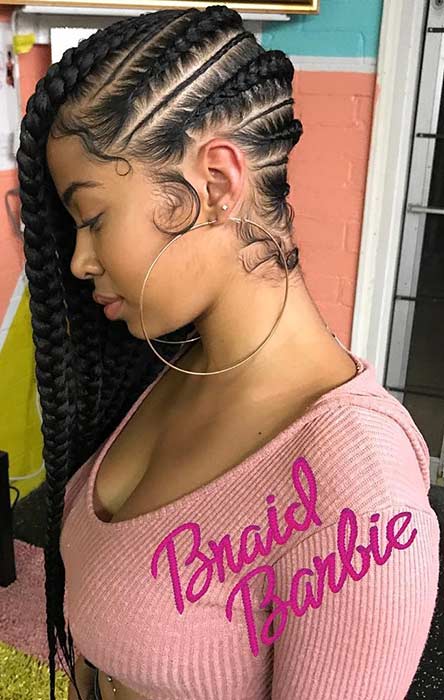 Twist out lob
This lob made of tiny Senegalese twists is not just a protective hairstyle, it should also be added to your list of funky weavon styles to try now.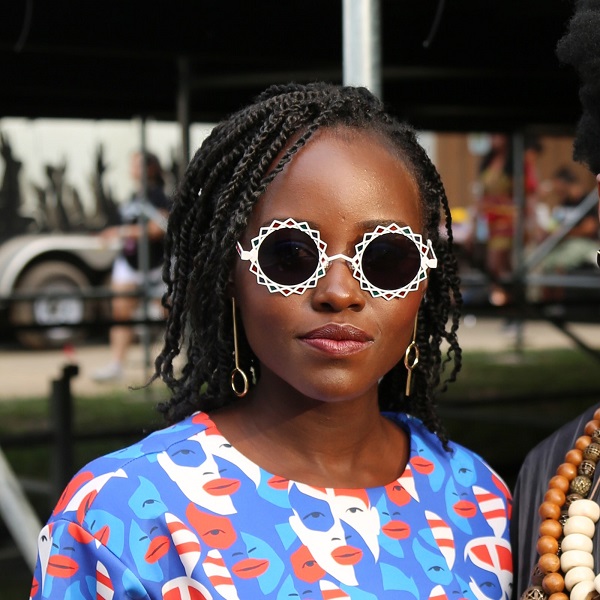 If you are interested in any funky weavon styles above, please share your thoughts below. We hope that you can get a really nice look with this style. Thanks for reading!