Even though it takes a lot of effort to keep long hair looking lovely and healthy, long hair is always in style. While short hair limits the variety of haircuts and styles available, long hair is good for so many hairstyles that change your overall appearance whenever you choose. If you are a big fan of long hairstyles and want to get the exact length for them, 22 inches hair will be one of the best choices for you. 
How long is 22 inches hair?
So now that your hair has reached 22 inches. Congratulations! You can now proudly be in the #longhairdontcare team. It depends on how you style your hair, 22 inches hair can appear to be a little bit longer or shorter. But in general, this hair length is considered long hair, it's approximately 55-56 cm.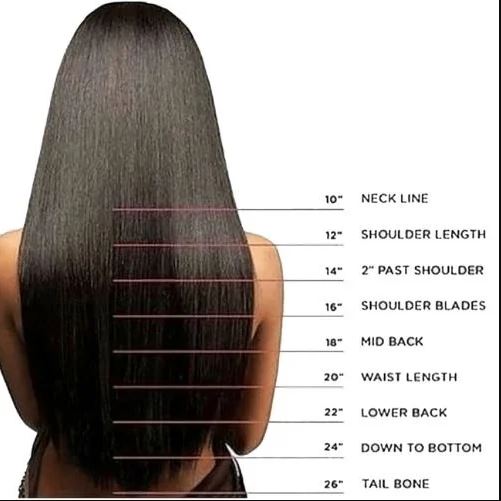 If you have 22 inches of straight and bone straight hair, it can reach over your waist and down to your lower back. Here's an interesting fact: curly hair that's 22 inches long falls in the same spot as straight hair that's 16-18 inches long. And for wavy hair, it looks as if it's 20 inches hair.
It takes a lot of care, patience, and time to grow hair this long, but it's well worth it. You can change up your image by flexing your hair into a variety of attractive hairstyles, ranging from a soft, feminine, and innocent look to a mature, boss lady style. With 22-inch long hair, you may rock a sporty, stylish appearance today and a refined, ladylike style the next day with just a few twists of braids or buns to liven things up.
10 dazzling hairstyle ideas for 22 inches hair
Relaxed Braids
Natural braided hairstyles are one of the most adaptable hairstyles ever for black girls. Braids are versatile and can be done in a variety of ways. It maintains your hair's natural texture while leveling up the look.
This three-strand braiding style can be casual, but you can also give it an instant sassy vibe with the right outfits. When it comes to a hair makeover, box braids have been incredibly trendy!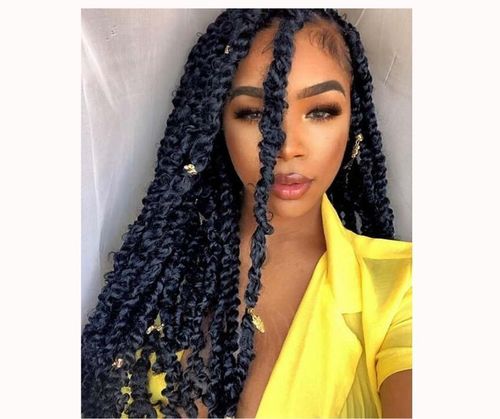 Long Marley Twists
Marley twists, just like box braids, are a protective style that is great for ladies who like low-maintenance hairstyles. Apart from the braiding pattern, the type of hair used is the only difference between these two styles. But the greater thing about Marley twists is that they are lighter than braids and do less damage to your natural hair.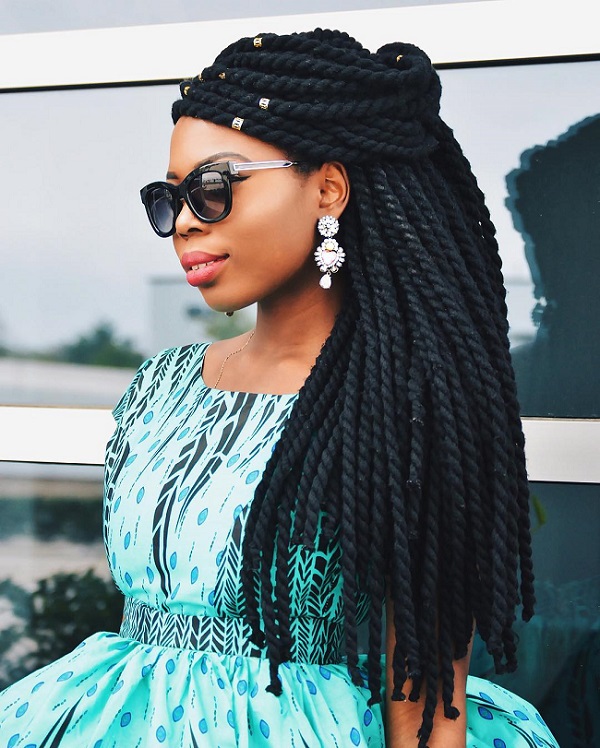 Micro Twists In Braids
If you can't decide what to do with your hair, try one of these half-up, half-down hairstyles. These micro braids with a straight back are flirty, fun, and fantastic. To produce a dazzling impression, just wrap half of the braids in a ponytail at the head and leave the other half open.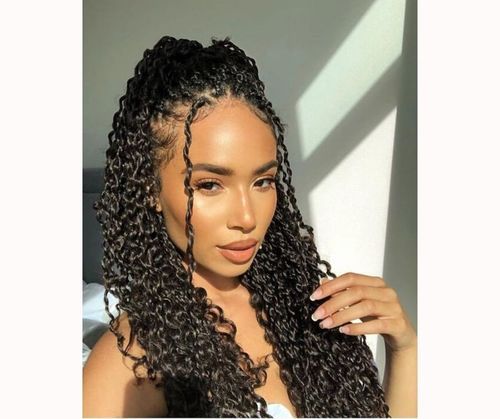 Deep Wave Sew In Hairstyles
A deep wave effect in the hair is another fantastic suggestion for hair. Deep waves look great on both short and long hair, so don't be afraid to experiment with different lengths. And here you can admire a waist-length version.
Don't mind about your current hair length. You can easily achieve this look with a sew-in weave.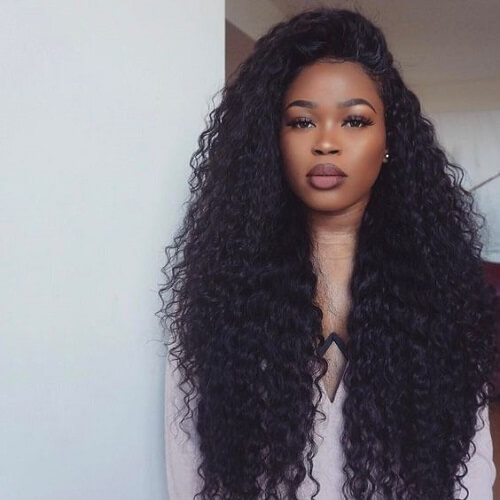 22 Inches  Deep Wavy Black Weave Hair
Metallic Tone Hairstyle
Choosing a highly eye-catching tone is the fastest way to draw attention to your hairstyle. So, if you want to make a statement with your hairdo, consider going for a bright and bold hue. This metallic blue, for example, is a great place to start.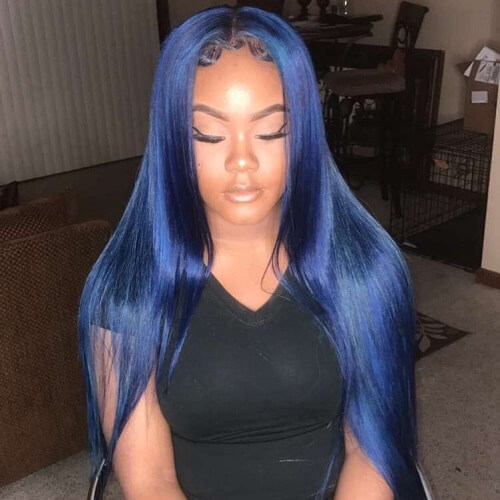 22 Inches Bone Straight Blue (G18) Weave Hair
Rainbow Updo with 22 inches Hair Weave
One of the best things about weave styles is that you can do almost anything with them without putting too much effort or causing damage to your own hair. Your hairdresser can dye the bundles before your visit if you want to change the color of your hair bundles.
And this rainbow updo is an excellent way to boost your mood and shine your beauty on special days.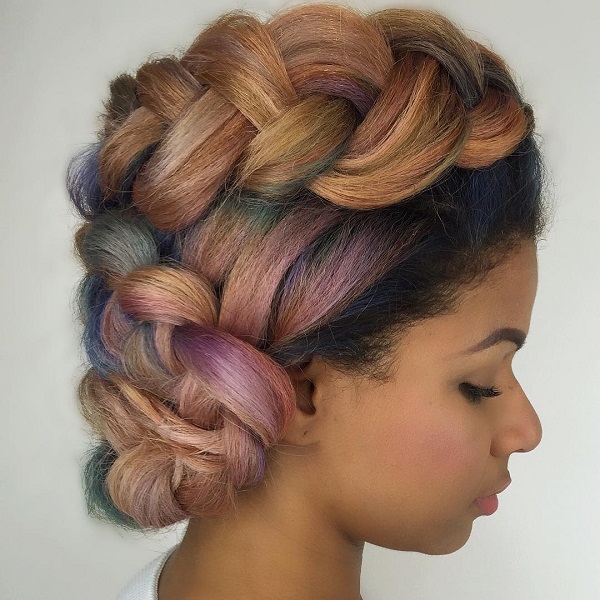 22 Inches Natural Straight Black Weave Hair
Graceful and Feminine Styles
With a hairstyle like this, you'll feel like you've gone out from a fairytale. It's a sweet half-updo with a back twisted tiara braid. For a delicate hairdo, let's make some loose curls for an eye-candy look.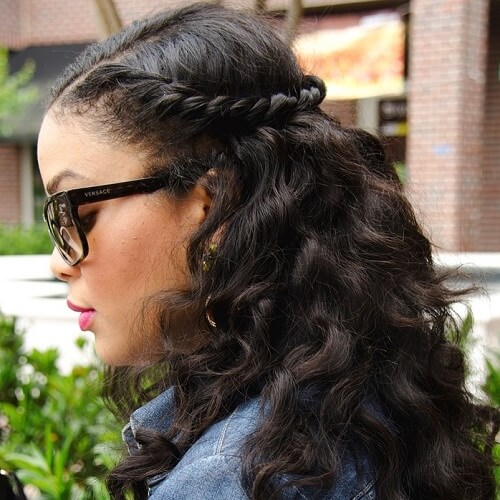 Poker Straight Hairstyles with 22 inches hair
Another hairstyle that you can never go wrong with is this straight hairstyle. Hair that is sleek, straight, and shining is always in style. This silky, frizz-free hairdo looks great on everyone. And especially, it is simple to manage and can be worn for any occasion.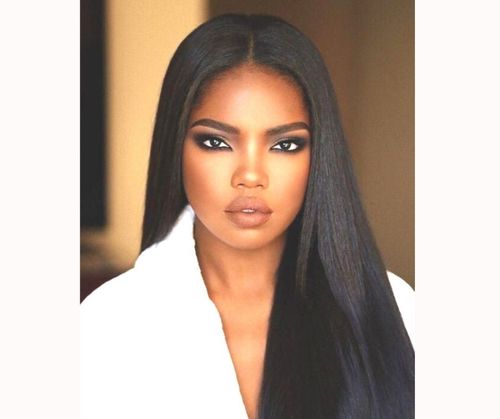 22 Inches Bone Straight Natural Black (1B) Weave Hair
Headwrap Hairstyles
Don't hesitate to include some traditional items into your hairdo to give it a tribal feel. For example, you can wear your hair half-up or in a headscarf, as shown in this photo. In any case, a headwrap gives any outfit a distinctive personal touch.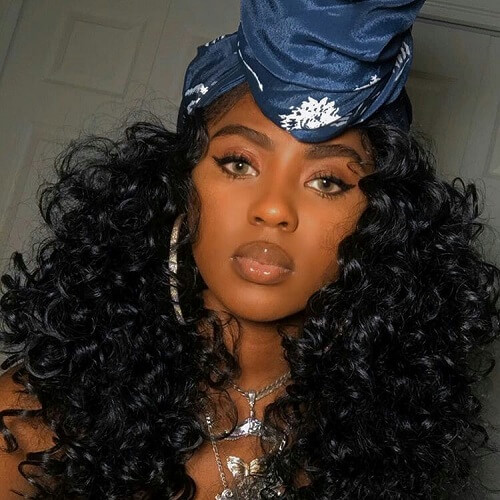 Half Up Hairstyles
This is another stunning half up half down hairstyle idea for 22 inches hair. This hair does not just feature the trendy half-up hairstyle, it also has feed-in braiding incorporated into the style, as well as that sublime baby hair to create a more adorable look.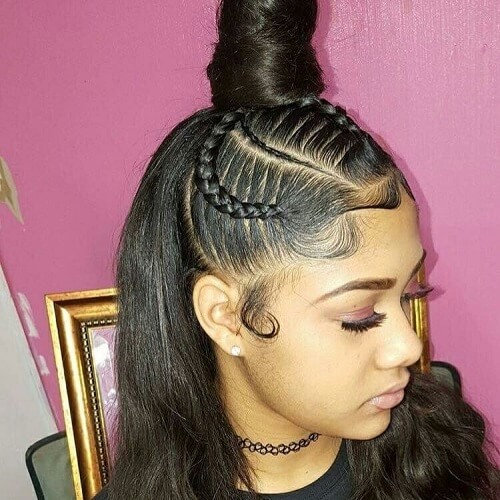 With 22 inches hair, you are not limited on how to style your hair. Whether they are buns, braids, ponytails, hair bands, straps, tiaras, curly or straight dos. All the looks can accent your beauty and bring out your personality. And again, if your current hair length is not 22 inches. Don't worry, BigG Hair is here to bring you high-quality hair extensions at the best price available. So, don't hesitate to contact us NOW and get the big deal!