Growing your hair 20 inches takes quite a lot of time. Yet, once you get this hair length, there are numerous hairstyles you can try for your hair. 20 inches hair does not just for long hairstyles. Depending on your hair texture, you can also have a wide range of options for armpit and mid-length hairstyles. So, let's walk through how 20-inch hair looks and the top 10 ideas for hairstyling with BigG Hair.
How long is 20 inches hair?
20 inches hair is equal to 50 cm. At this length, you can get your natural long hair to reach below your middle back. In straight and bone straight texture, 20-inch hair belongs to waist length. Whereas in wavy texture, 20 inches hair looks like 18 inches hair, and for curly hair, it's just about 16 inches hair.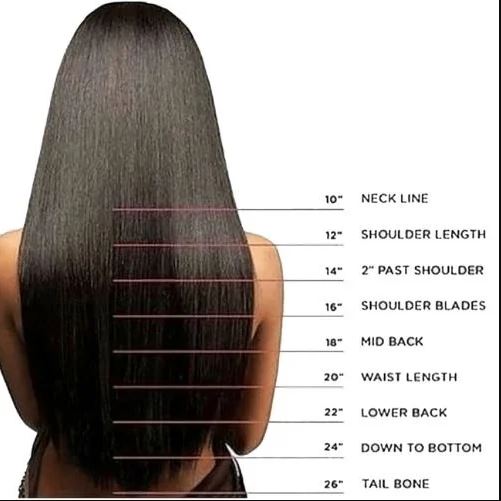 Overall,  20 inches bone straight hair can be considered a long hairstyle, but in wavy and curly textures, this hair length still ranks among the medium one. That's why we say 20 inches hair is just the beginning of long hair length.
But still, 20-inch hair is a length that many women desire and looks glamorous worn in loose waves, deep layers, or a high ponytail. You can get both medium hairstyles and long hairstyle options for your hair.
So, how can we style 20 inches hair? Let's check the following hairstyle ideas!
Top 10 hairstyles ideas for 20 inches hair
Waist Length Blonde Hairstyle
Blonde hair looks great on black women. What you need to do is to choose the perfect blonde hue based on your skin tone. And as you can see, platinum blonde long hair looks quite attractive on tanned skin.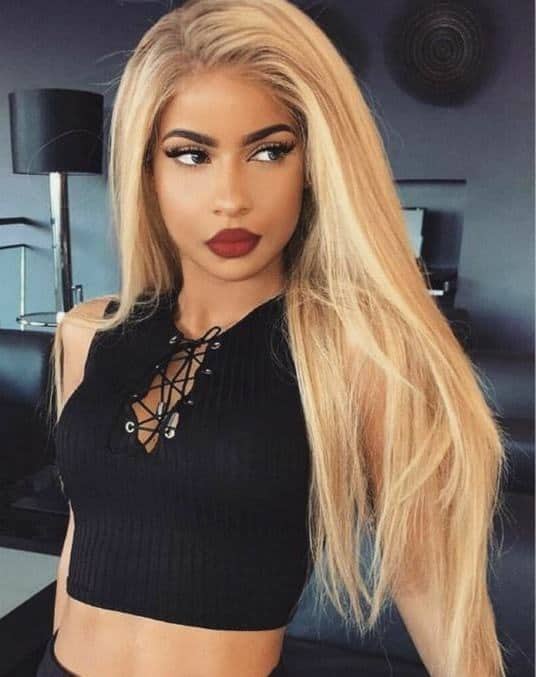 For black girls who want to get bright blonde tresses, we highly recommend you use a wig or hair extensions. Dying your hair may make it become dry and cause split ends while using hair extensions can give you the exact look you want without harming your natural hair.
20 Inches Bone Straight Blond (G12) Weave Hair 
Long side-swept bangs with soft waves
Bangs are typically overlooked by black girls since they are difficult to maintain. However, long side-swept bangs can be incorporated into your hairstyle at any time. If they upset you, you can easily create a middle part and ignore them.
The side-swept bangs look best with soft waves, so you can try to curl your hair a little bit for a bouncier look.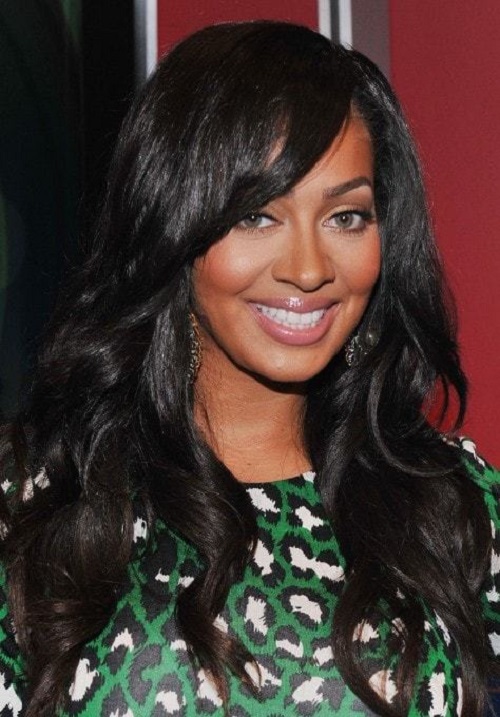 Black Long Straight Hairstyle
Long straight locks are to fall for. However, this windblown hairstyle is difficult to achieve for ladies with thick and unmanageable hair. You'll need professional assistance to get it correctly. Not only will the hair need to be straightened, but it will also need to be thinned. An easier choice is to opt for 20 inches bone straight hair, so you can achieve the look you wish instantly.
20 Inches Bone Straight Natural Black (1B) Weave hair
Scarf Hairstyles for Naturally Curly Hair
Any old scarf can be transformed into the ultimate hair accessory. This messy yet well-studied hairstyle is just what you need for a casual summer outfit. You don't need to do a lot of things yet. Just tying the hair up will help you beat the heat with style while leaving loose curls around will define your beauty.
Minnie Mouse Buns for Black Hair
Are you looking for a cute and flirty look for the weekend? If so, this double bun hairstyle can be a great choice for you.
Double buns are easy to make and take just less than five minutes. And since baby hair is so popular right now, let's invest in a non-flaky edge control gel for your style's perimeter. And now, finish your look with red lipstick and get ready to go out.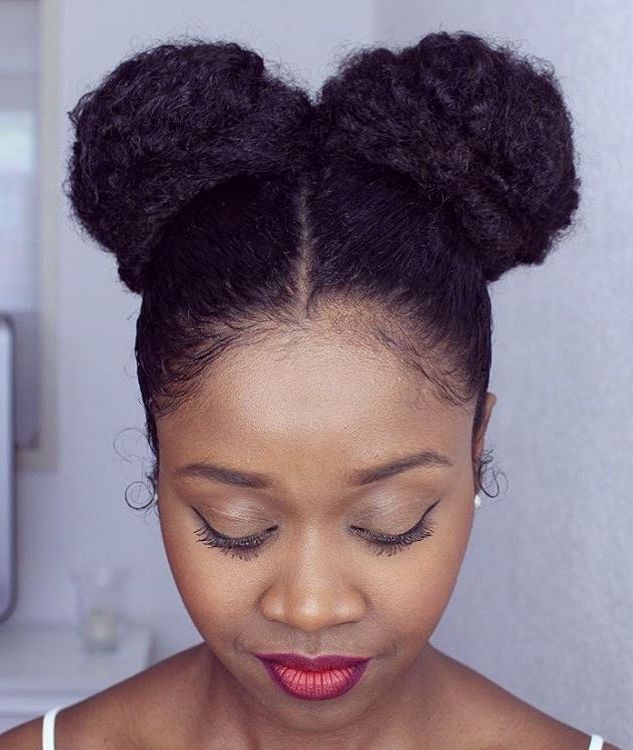 Unicorn Style
The best thing about weaves is that they come in a variety of textures to complement any hair type. Curly weave hairstyles are ideal for women who wish to add length or volume to their natural spirals. Plus, they provide you an excuse to play around with different colors that you can quickly switch out when you get bored.
Wedding Hairstyle With 20 Inches Hair
If braids and ponytails aren't your things, try this elegant updo with snappy hair accessories for a sassy style. It may take a long time to straighten your hair and style it into a fashionable updo, but the ultimate result will be well worth the effort.
Rihanna's Long Red Hair
Sometimes all you need is just a new hair color. Rihanna is undoubtedly inspiring black girls to attempt something new and daring with their hair through this photo. So, take a chance and wear a red long hair weave or dye your natural hair (if you have 20-inch hair) to witness how stunningly it can transform your appearance.
20 Inches Bone Straight Red Wine (G7) Weave Hair
Ponytail Braid and Cornrows
Ponytail braids are a universal style that is worn by every girl in the world because they are simple to manage and style. You can wear a braid all day without it seeming sloppy. To produce a beautifully majestic look, combine the ponytail braid with the front cornrow style and a somewhat puffy top.
Puffy Bun and Curly Bangs
Curly bangs have a certain allure about them. With this hairstyle, you can show off your gorgeous small corkscrew curls in the front and the rest of your hair in a cute fluffy bun at the top.
Conclusion
With 20 inches hair, you can tone up your look with many different hairstyles. But if your current hair does not have this ideal length, you can always try wigs and hair extensions rather than waiting for your real hair to grow. It will take you much time and effort for a standard hair care routine.
BigG Hair understands how you treasure your beauty and we are here to supply you with the finest human hair wigs and weaves for you to complete your look. So, feel free to Whatsapp us anytime you need. We are available 24/7.
And don't forget to follow our blog for more news, tips, and useful info. Thanks for reading.