Since its appearance in the hair extensions market, frontal has become one of the most popular hair items. In Nigeria, women often choose to use frontal with several bundles to make a frontal sew in or a frontal wig. If you are searching for how much is frontal in naira, this blog post will give you the exact answer.
Yet, before figuring out the price of frontal in Nigeria, let's take a look at the different types of frontal. The reason is that the price of frontal changes according to each type you purchase.
Different types of frontal
In this post, we are dividing frontals based on the type of base and the size of the lace base.
Types of frontal based on the type of base
Just like closure, there are two types of base for frontal, namely silk base, and lace base. Yet, lace-based frontals are far more popular than frontals with a silk base. Lace frontals are designed to look like your natural scalp. Silk base frontals are less natural-looking and require customization and adjustment to achieve a more natural and realistic look.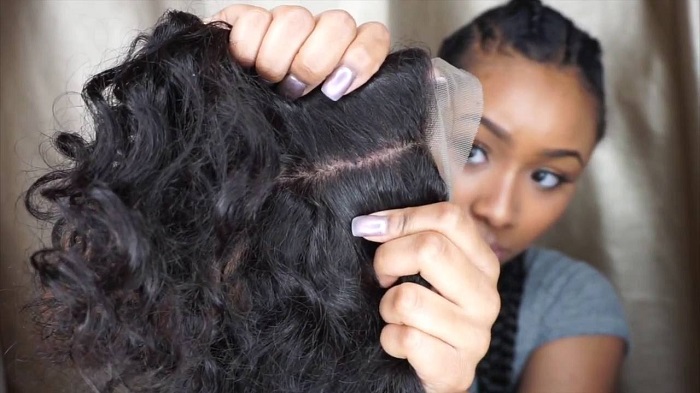 A silk base frontal also makes it more difficult to hide the dividing line. As a result, certain hairstyles, such as ponytails and buns, may be more difficult to achieve without appearing unnatural. Because silk base frontals are usually much too light to match the complexion, many women, especially women of color, usually opt for lace frontals.
Lace frontals are one of the most popular hair items. People use it for traditional sew-in methods for attaching hair extensions and bundles. This method is preferred by most women because it closely matches the natural hairline without looking like a wig or hair weave. Many frontals are constructed with baby hairs to give them a more natural appearance.
Types of frontal based on the size of lace
Lace frontals come in different sizes, and the most common lace frontal in the market is the 13×4 lace frontal. Apart from 13×4 lace frontal, there are different sizes like 13×2 lace frontal, 13×6 lace frontal, etc.
All these lace frontal covers from ear to ear. The difference between these sizes is the width of the lace base.
For example, 13×2 lace frontal = 13 inches from ear to ear and 2 inches measured from the hairline backward. With a 13×6 lace frontal, the lace covers more at the back.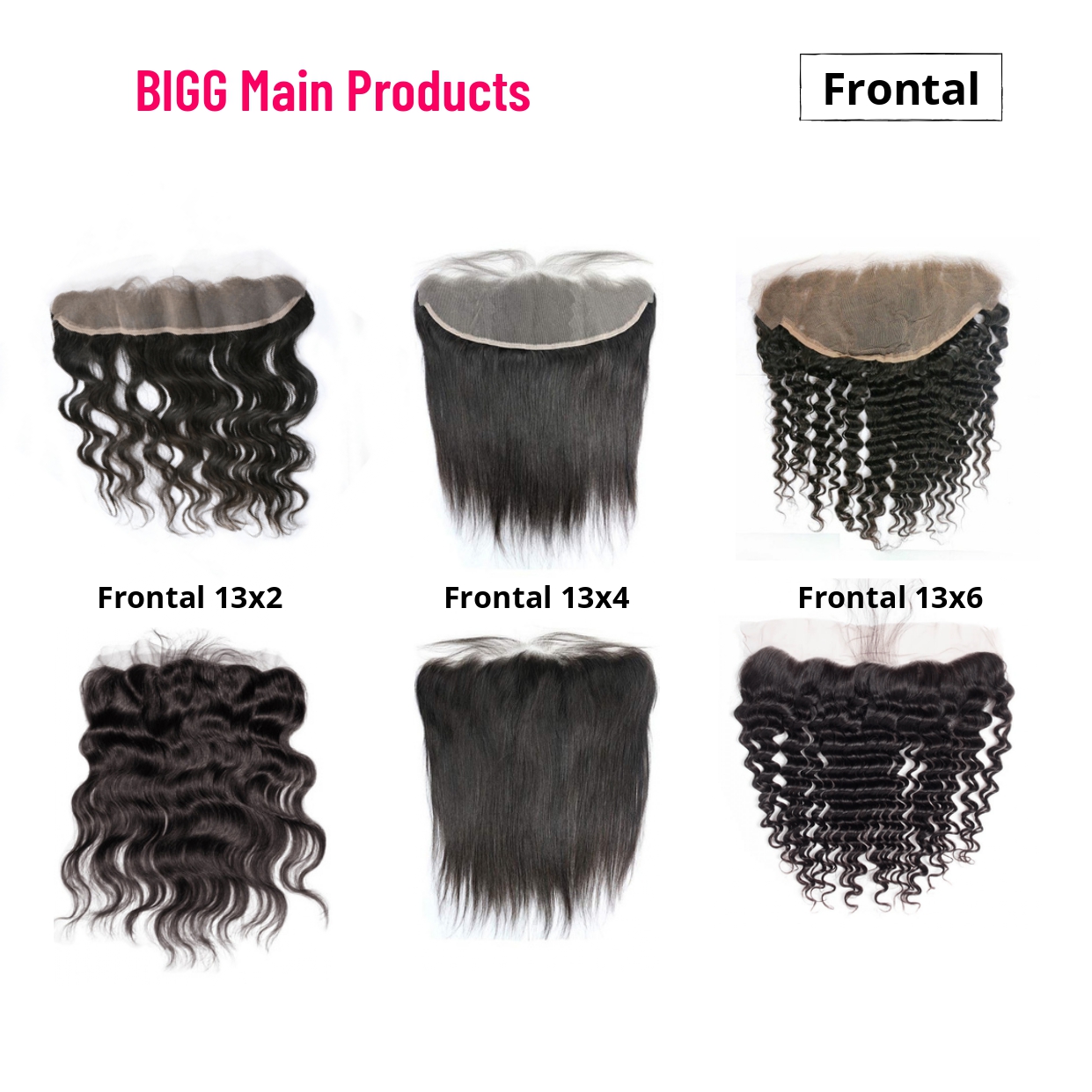 How much is frontal in naira?
The price of frontals and frontal wigs in Nigeria depends on the type of frontal you buy. The larger size you buy, the more expensive it is. The length, color, and texture of the hair piece also decide the price of lace frontals.
If you install a frontal sew in at a hair salon, it will be more expensive rather than buying a frontal and bundles to make a sew-in on your own. So, how much is frontal in naira?
At BigG Hair, the price of lace frontal starts at 22.000 Naira for black color. The colored lace frontal costs from 26.000 nairas.
If you are wondering how much is frontal in naira, just WhatsApp BigG's sales team. We will send you the latest price list of lace frontal in both dollar and naira.
BigG Hair promises to have the best price in the market. As a leading hair manufacturer in Vietnam, we can make sure our human hair extensions go right from our factory to the customers. Therefore, you can get a better price, especially for large orders. So, don't hesitate to contact us and tell us what you want. Whether you purchase our hair for personal use or for your business, you can always make a big deal!