Protective styles are hairstyles that keep the hair ends tucked away to reduce the influence of harsh weather. That's why they are widely used among black women whose hair is type 3 and type 4. And before you make a protective style, let's learn fully about it first. Below are 7 things about protective hairstyles you should know.
How many types of protective styles are there?
Buns, plaits, chignons, cornrows, Bantu knots, and two-strand twists are common protective styles.
Low-maintenance hairdos also fall within the category of protective hairstyles. These are hairstyles that hide hair and don't need everyday maintenance. Braids, flat twists, faux locs, cornrows, wigs, and sew-in weaves are popular low-manipulation hairstyles you can choose to give your hair a break.
Do all protective styles really protect your hair?
There are many gorgeous weaved, twisted, and braided hairstyles that look magnificent and require a great deal of ability to make, but not all of them are genuinely protective.
Our tip is to avoid a protective style that is too tight, too tiny, or too lengthy. Before installation, make sure to wash, deep condition, and moisturize your hair to ensure that it can go with the style without damage. How you prep your hair is as important as the style you select.
What is the right style for you?
When choosing a protective style, there are several considerations. You must be aware of your hair type, your budget, and the occasions you are going to visit.
Hair type: If your hair is thicker and stronger, it will be less likely to break if you wear protective styles like box braids. Breakage might result from hairstyles that pull too hard or are too tight. Yet, if you have finer or less dense hair, normal protective styles should not be on your list. However, the real secret is to make sure that your hair is completely cleansed, conditioned, and moisturized before applying a protective hairstyle.
Budget: If you're on a tight budget but yet want a natural-looking appearance, you can opt for kinky, curly crochet hair. You should consider braiding six large cornrows in your head if you want a quick "in-between styles" look.
Occasions: If you plan to go swimming for a summer vacation, it's better to style your hair with a box braid style because it dries quite quickly and all you need to do is apply some gel to your edges.
How to care for your protective styles
By keeping the hair's ends tucked away to prevent manipulation, protective hairstyles seek to reduce the stress that environmental influences place on natural hair. However, it can do more harm than good if you don't know how to manage your natural hair while wearing these styles.
It's best to oil your scalp or mist your hair with a leave-in conditioner every day or once a week to keep it hydrated, stop breakage, and encourage hair growth.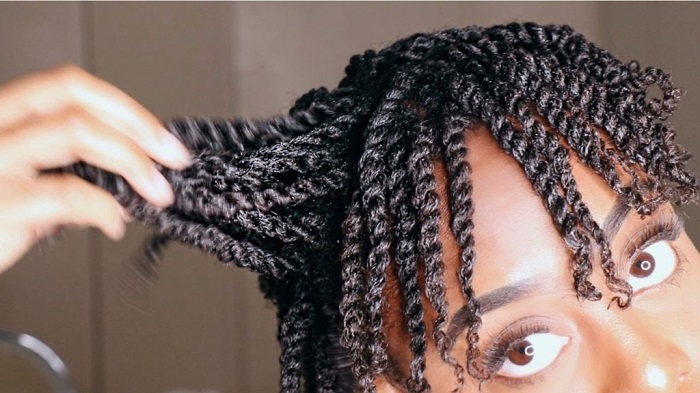 When should you take out the style?
Just like other hairstyles, protective styles also last a certain time. How long the styles can endure is strongly impacted by how quickly your hair grows.
New hair growth can be easily seen in styles like box braids or twists. As your hair grows, the braid loosens because it is made from the scalp, exposing more of your natural hair.
When new hair growth reaches a certain length, typically a few centimeters, it's time to redo or touch up your protective styles. What you need to do is remove the braids around the perimeter of your head, refresh the exposed hair, and then recreate the braids.
When you notice buildup in your hair, it's another clue that it's time to remove your protective style. If you decide not to wash your hair while wearing a protective style, your scalp may get dry and flaky and your hair may become dirty in the same way that it would if your natural hair were exposed.
For protective styles that hide your natural hair like wigs, you can keep the style longer because the new growth is not exposed.
Styling tips
To have a perfect protective style that can both protect your hair and enhance your look, you should follow the following styling tips:
If you use braided or twisted extensions, make sure that the hair extensions don't pull on your hair as this can cause breakage and tension in your head. It's better to ask your stylist not to pull the hair too tightly.
Washing your hair once a week (or twice a month if you're wearing braids or twisted extensions) will keep your scalp and hair healthy.
Always remember to keep your hair moisturized
To keep your hair tidy and moisturized while you sleep, wear a satin bonnet.
Be confident and express yourself with the style
10 protective styles that rock any occasion
Flat twists
The go-to protective hairdo will always be flat twists. Add it to your top list of protective styles since they are so simple and quick to do. You can have the style for up to a week. And at the end of the week, you can undo your flat twists to get a marvelous twist-out afro hairstyle.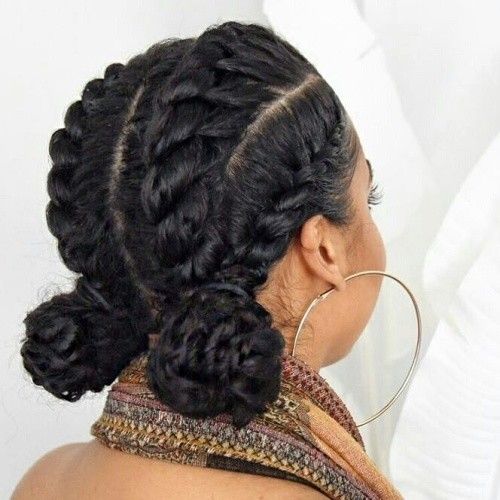 Fulani braid
To get this sleek hairstyle, you will need to make two rows of braids. The bottom row is cornrowed straight back while the top row is divided along the middle and braided diagonally in the opposing directions. You can style your Fulani braids with beads and hair jewelry for a more special look.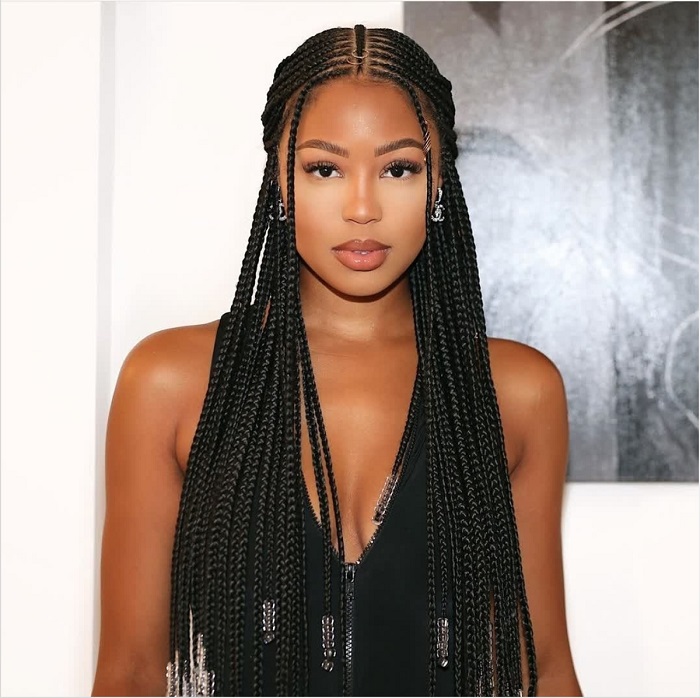 Box braids
Box braids are a protective hairstyle that, with proper maintenance, may last you 4-6 weeks. Using this protective hairstyle, your hair is completely protected, which makes it ideal for the summer.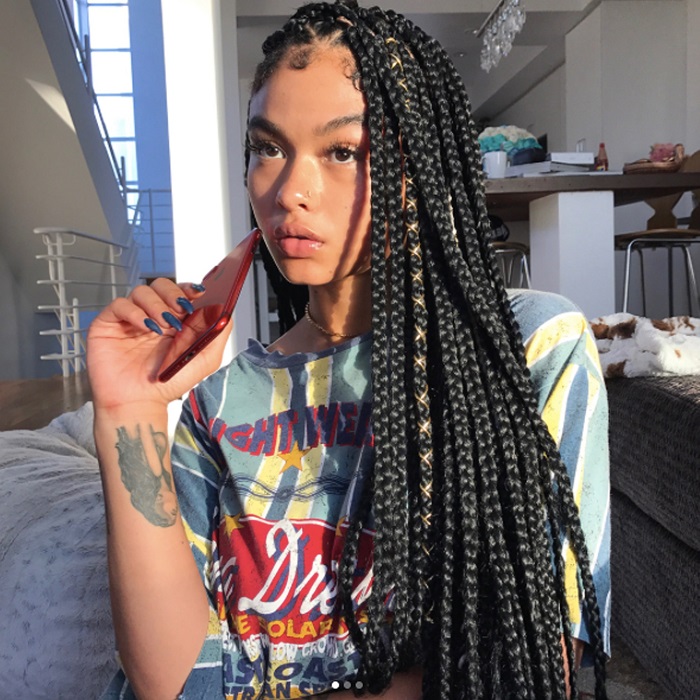 Fishtail braid
If you want to level up your classic ponytail, let's try this fishtail braid for your hairstyle.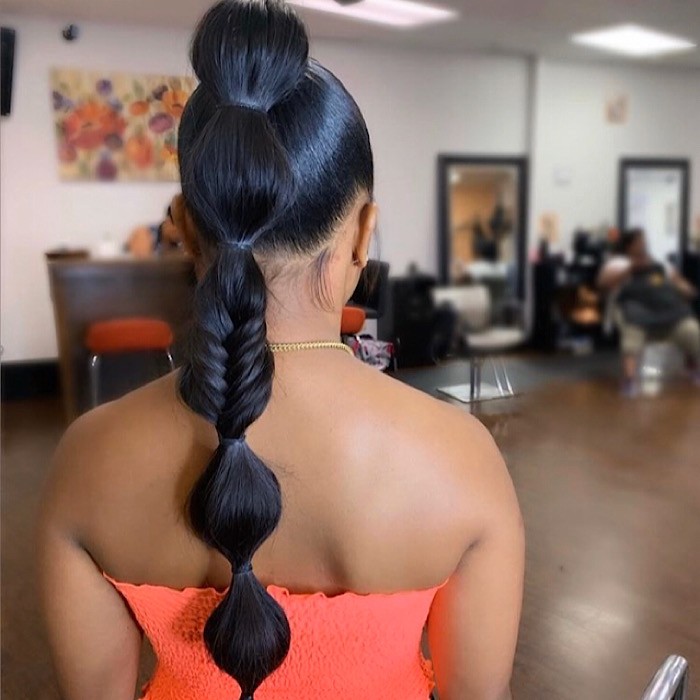 Crochet hair
Crochet hair is a distinctive method of braiding hair. To get the look, you need to cornrow your hair first and then use a crochet needle to weave the wefts through the cornrows.
Depending on how well you care for your hair, crochet style can last 2-4 weeks. If you use human hair wefts, it will last longer than using synthetic ones.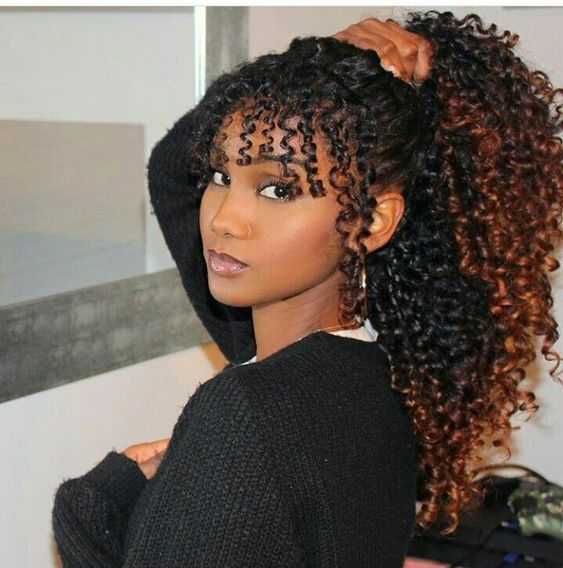 Two strand twists
For someone who has recently made the switch to natural hair, two-strand twists are among the simplest protective styles.
Simply divide your hair into small pieces, use curling cream and a leave-in conditioner, then twist your hair from root to tip.
For perfectly curled ends, wrap the end of the strand around your finger. This style allows you to wear it overnight. It lasts up to a week and then you can unravel the twists for a twist-out style that can last another week.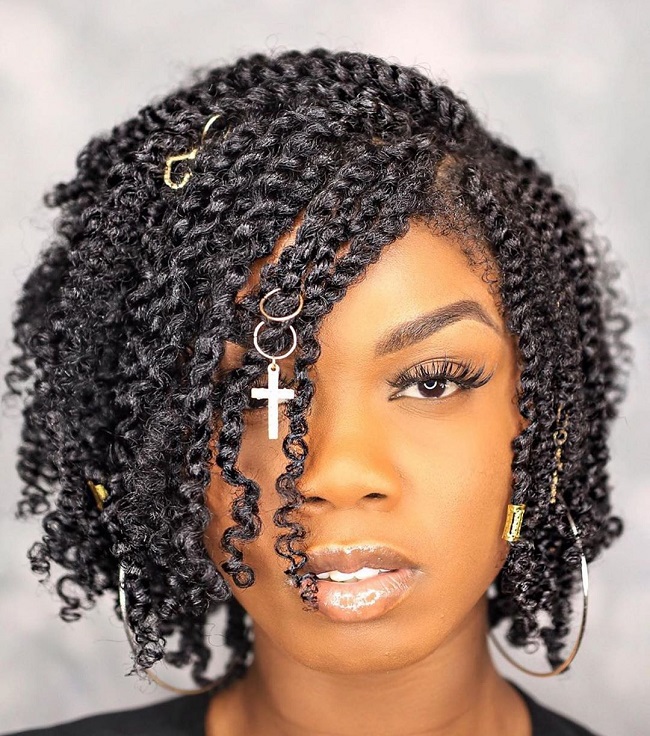 Short jumbo braids
These big braids are a terrific way to stretch and protect your coils. If unraveling ends are a worry for you, consider adding poly-bands to your ends. Since poly bands do not snag the hair and break it, they are a better option than typical rubber bands.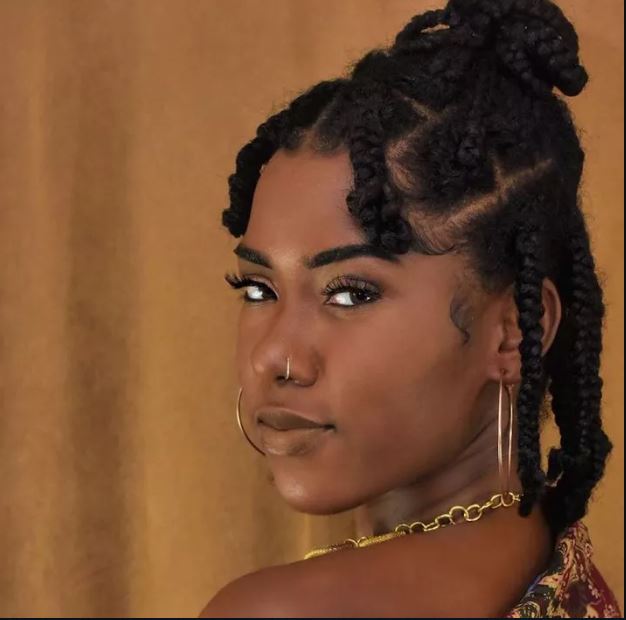 Classic cornrows
Cornrow is one of the classic protective styles. It can take some practice to learn how to braid your own hair, but once you do, you can see it does not hard to get the style.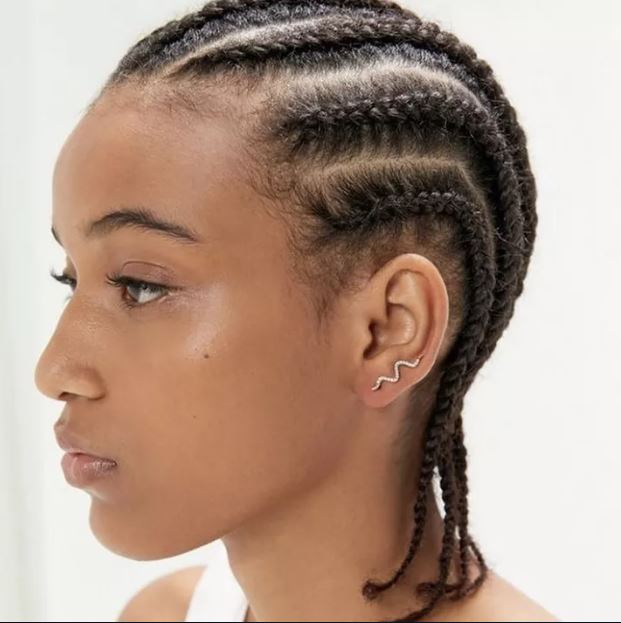 Human hair wigs
Human hair wigs are an ideal protective style for people with a busy schedule. It resembles your real hair and keeps your natural hair away from every styling. And don't forget to wash both your natural hair and your wigs frequently to keep them always looking good.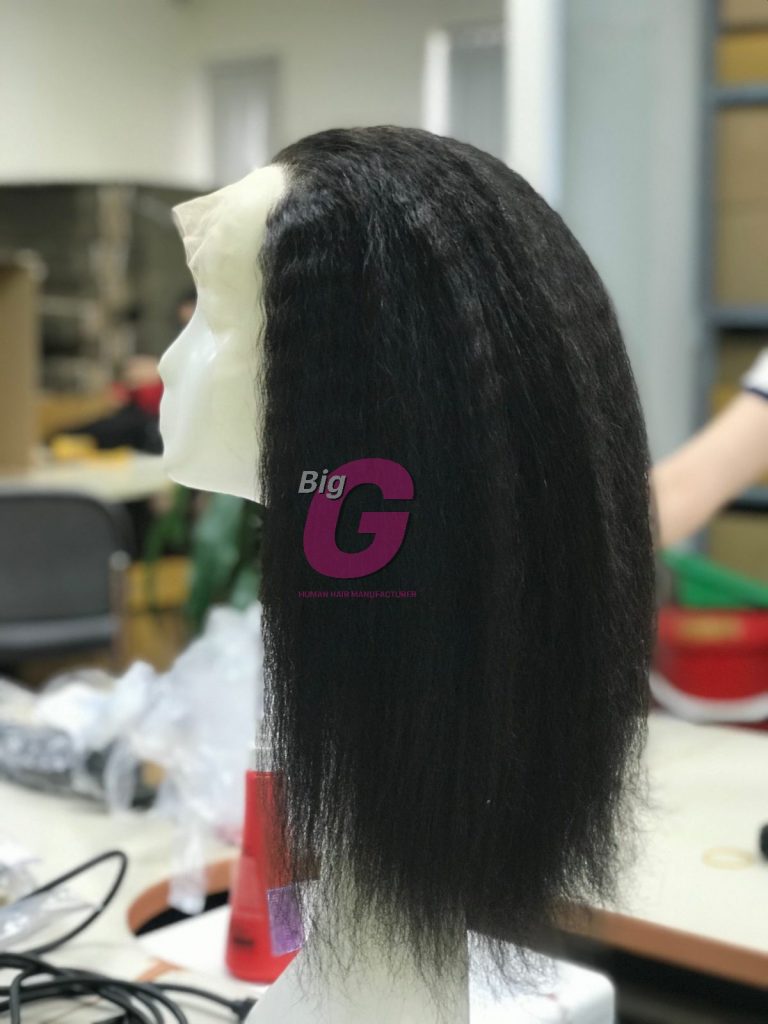 Faux locs
This hairstyle gets better over time. You can add a few colorful strands to your faux locs to frame the face and spruce up the style.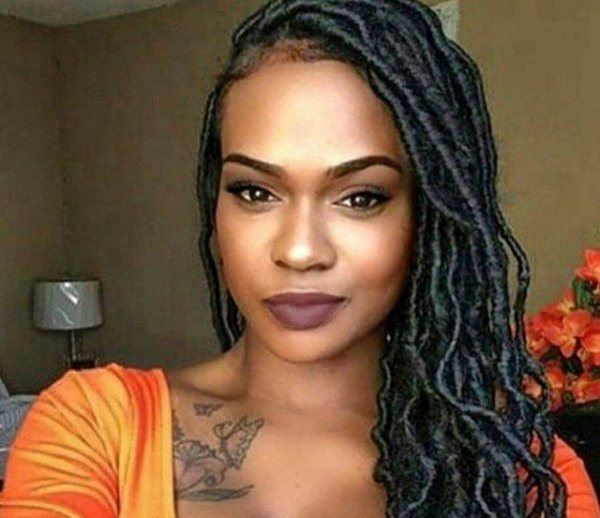 So we've given you all about protective styles, all that's left to do is to choose a style that can go with you outside while protecting your hair. Maintaining healthy hair is a mission, and we hope you can always fulfill it for a perfect look.