Curtain bangs have been around since the 60s and gained huge popularity back then. The style has made a major comeback in recent years thanks to the curtain bang trend on TikTok. So, how to get and how to style curtain bangs?
Should I try curtain bangs?
Curtain bangs are a kind of bangs that frame both sides of the face. These bangs start with shorter layers inside and gradually longer outside. A typical curtain bang is often center-parted.
So, should we try curtain bangs?
Curtain bangs are used for good reason. Almost everyone can pull them off. However, it's better to consider whether they will be suitable for you. So, let's think about whether bangs will fit your lifestyle before trying.
Some people find it uncomfortable to have hair on their faces, or they may find it more useful to wear their hair completely swept back. Bangs tend to get oily because they absorb the oil, sweat, makeup, and SPF from your face there is also the added upkeep of more cleansing and daily taming. You will also need more appointments at the salon for bang trims. Yet, if you can set aside some time for your bangs, just go with curtain bangs.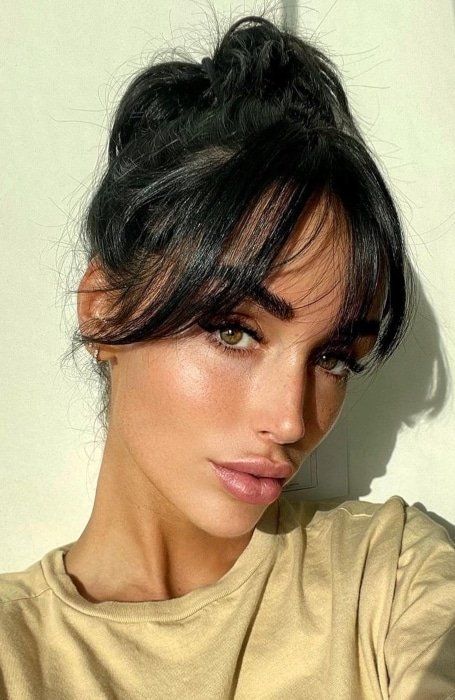 How to trim curtain bangs?
We don't recommend you trim the bangs yourself. Let the pros do it for you to get the best result. Before you have your bangs cut, it's better to research which style suits your face shape. You can also ask your hairstylist for some advice.
How to style curtain bangs?
Curtain bangs are quite easy to style. First, part your hair down the middle. Then use a round brush to blow dry your bangs away from your face. Next, twirl the brush through the end of your bangs, and style the remainder of your hair in any way you like.
How to maintain curtain bangs?
Here are some quick and simple tips that will drastically enhance the look of your curtain bangs.
Use a big round brush
For added volume to fluff up your curtain bangs, just use a big round brush. A round brush and a hairdryer come in helpful, especially if you want to be a little extra or are wearing curtain bangs to a particular occasion. In order to complement your curtain bangs, you can also do this to make a "flipped hairdo."
Use texturizing spray
You won't need to touch up and rearrange your curtain bangs every thirty minutes if you add a little texturizing spray to them. This is the key to maintaining the volume and placement without causing too much frizz. Simply flip each side of your bangs away from your face, spray the edges, and you'll have a new look.
Trim curtain bangs regularly
Unlike normal bangs which require professional trim, curtain bangs just need a few snips to keep their shape in between salon visits.
Use a pair of eyebrow scissors to trim your bangs into small bits to keep the poppy look. You can find more tutorials on how to trim curtain bangs on Youtube, but if you are don't feel comfortable doing the work, let make a visit to hair salons every few weeks to get your curtain bang trimmed.
Curtain bang styles to rock
Choppy curtain bangs with layers and highlights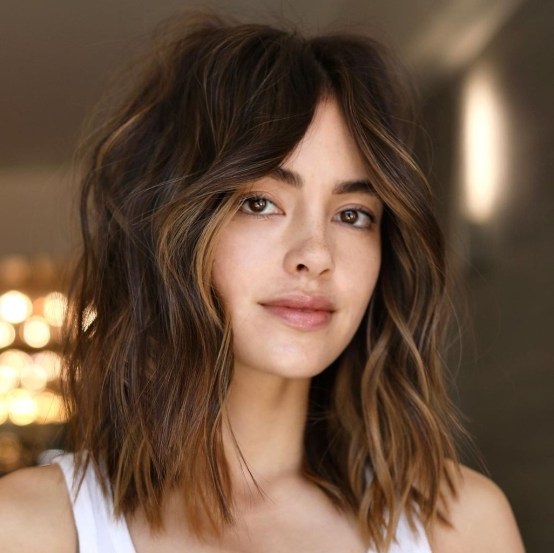 Long curtain bangs for straight hair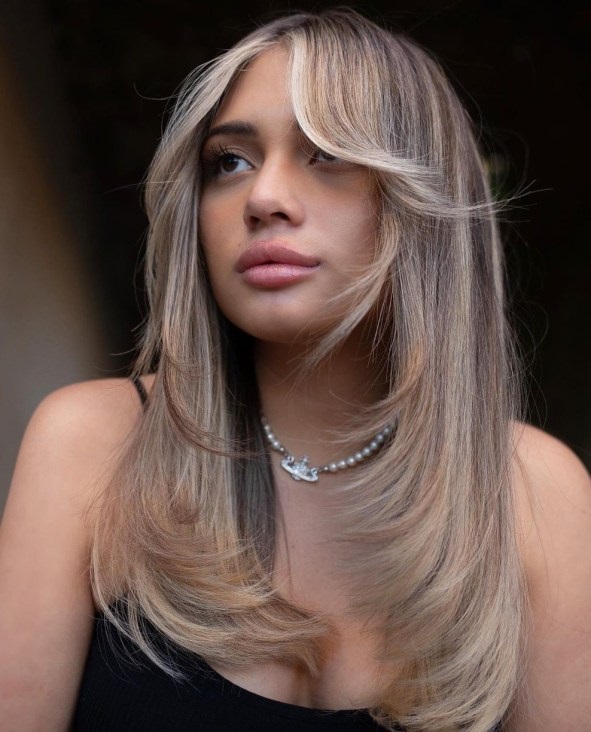 Short curtain bangs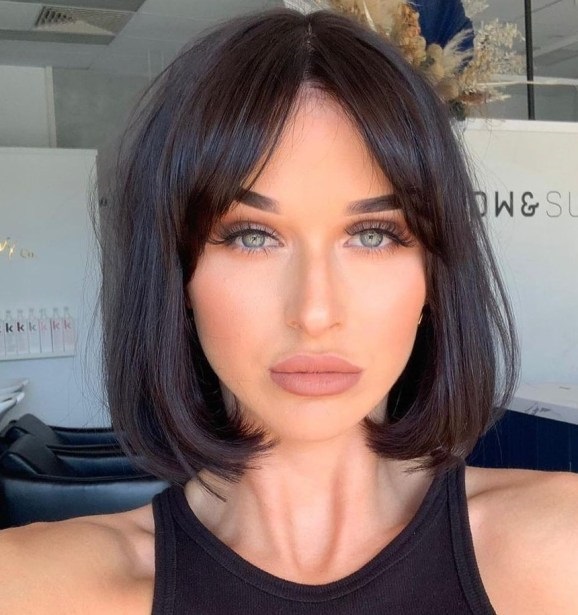 Trendy Asian curtain bangs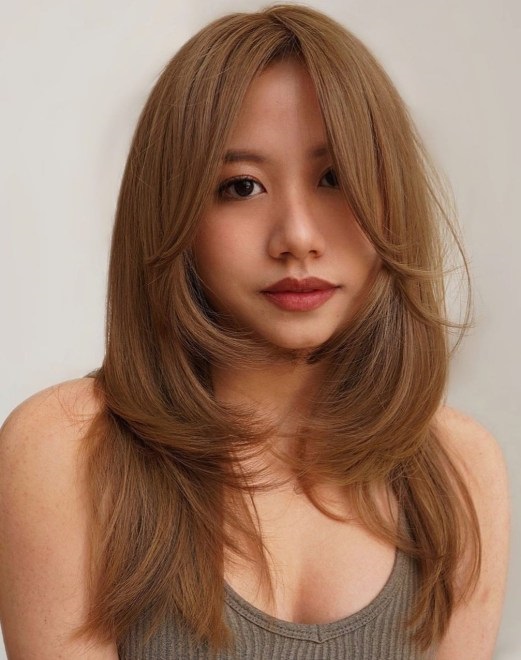 Swoopy long curtain bangs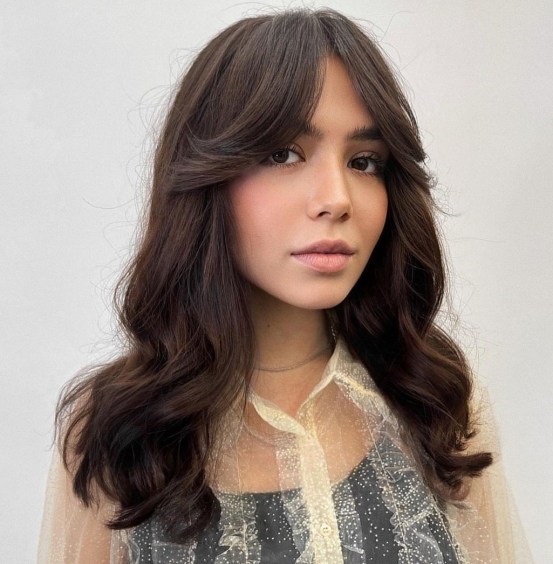 Knowing how to style curtain bangs and maintain them correctly will enhance your look. So, check out the tips above before you style the bangs. And keep following BigG Hair's blog for more useful info.