As you know, one of the key elements making women's beauty is beautiful hair. Nevertheless, taking care of your hair to get a great look is not a simple problem! Now, let BIGG introduce some tips showing how to sleep with hair extensions! Keep reading to get more useful information in this article!
I. Can I sleep with hair extensions?
Sleeping with hair extensions in at night is perfectly safe, comfortable and not something you should worry about. To sleep with your hair extensions safely, there are a few things you need to do first. If you're new to hair extensions, you may not know the best ways to avoid having an uncomfortable night's sleep or to avoid damaging your own hair or your extensions. There are a few different ways to protect your extensions while you sleep. The style you choose will depend on the length of your hair extensions, and how you plan to wear your hair extensions the following day. Before sleeping with your extensions, there are a few things you'll need to do before bed.
II. How to sleep with hair extensions
1. Don't go to bed with wet hair: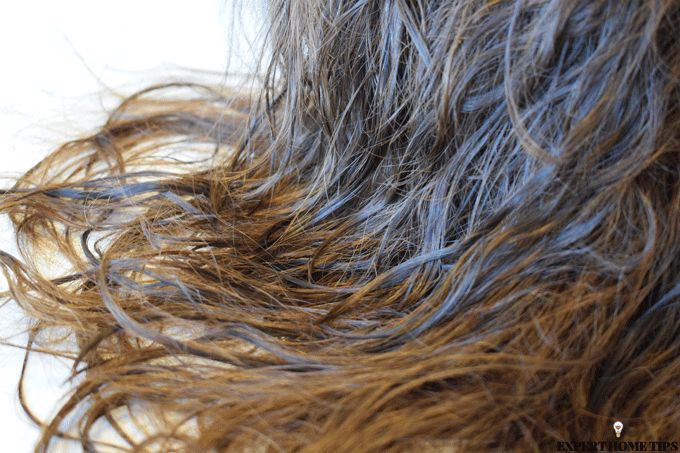 In fact, many people shower and wash hair before bed and then lay our head down on our pillow while our hair is still wet. You should know that going to sleep with wet or even damp strands can cause hair breakage and lead to damage. As a result, consider switching up your routine—maybe you wash your hair a few hours before bedtime or even in the morning. Moreover, you can wrap your wet hair with a soft t-shirt or a towel instead of using the hairdryer with heat.
2. Apply a hair conditioner: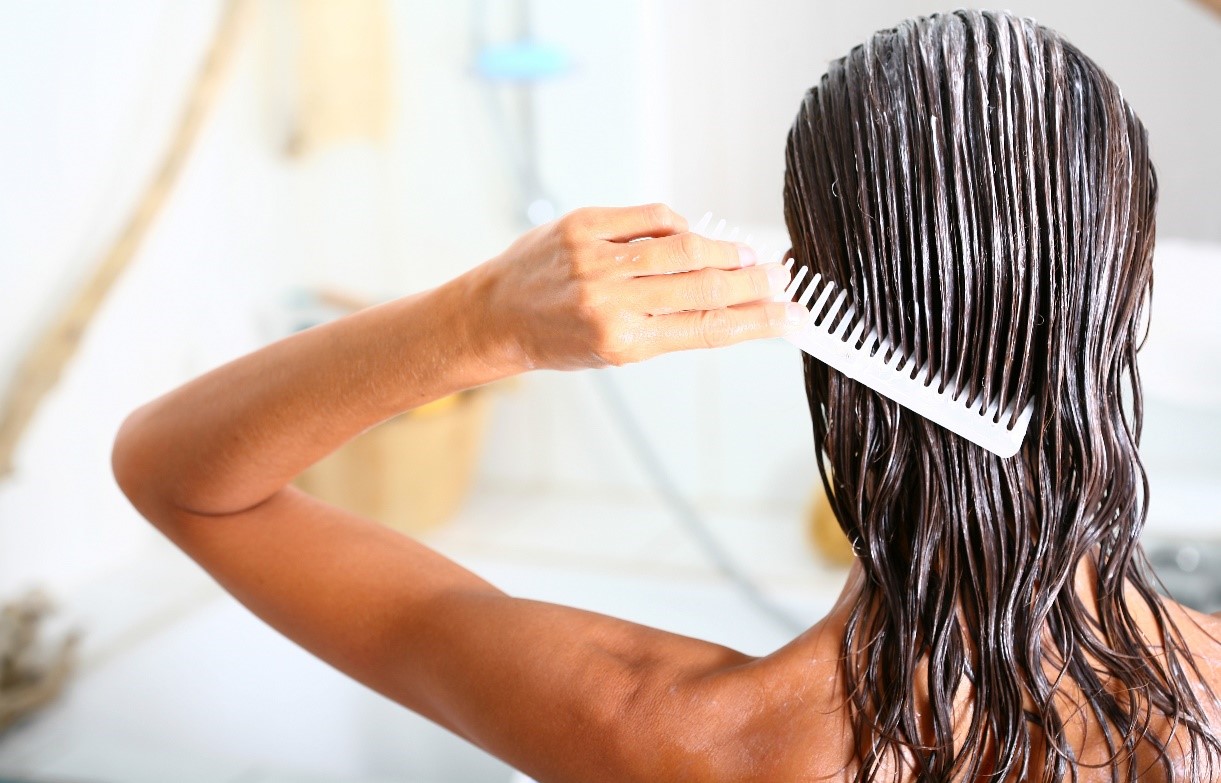 We can say that applying a hair serum before bed can help keep your hair manageable. Using just a few drops of serum can help make sure that you wake up with softer, healthier hair.  Nevertheless, if you don't want your hair to look greasy when you wake up, don't apply too much.
3. Without

bun your hair when sleeping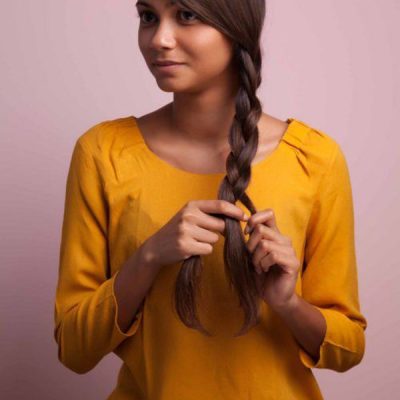 Do you frequently have a sloppy bun or a ponytail in your bed? Did you realize that doing so might stress the scalp and cause hair damage? The stress from a bun. Therefore, to help avoid your hair from tangling while you sleep and your hair ends from breaking too much, wear a loose three-strand braid or a loose bun instead of pulling it up in a high bun. Additionally, leaving your hair in a braid over night can give you a lovely wave each time you wake up.
4. Massage your scalp: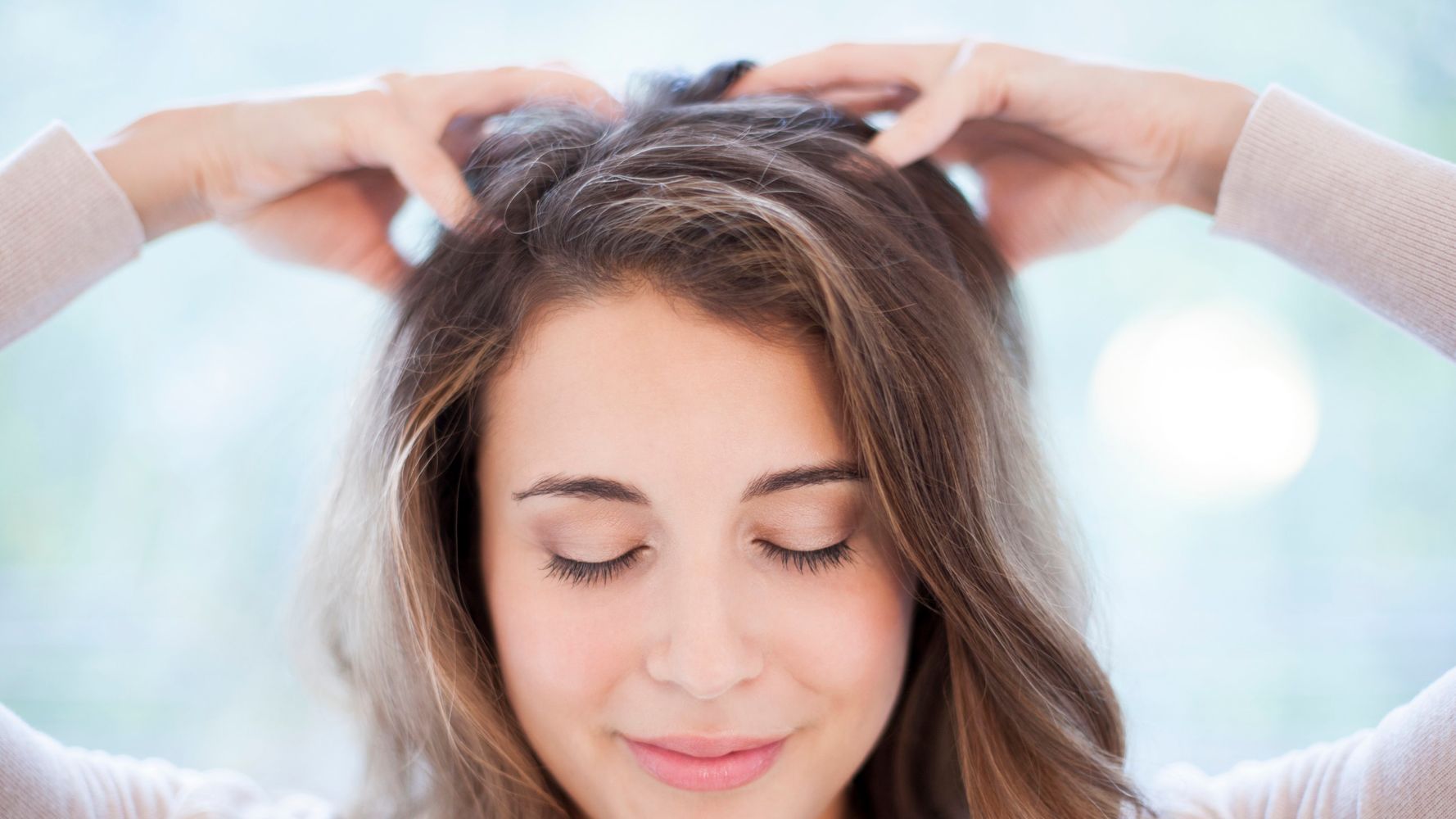 A brief scalp massage can also help boost blood flow to your hair follicles, which keeps them healthy and promotes the growth of thicker strands, according to studies from the National Institutes of Health. Additionally, a fast self-scalp massage can be really soothing and aid in getting you to go asleep quickly.`1111
Sleeping with a silk or satin scarf or silky pillowcase: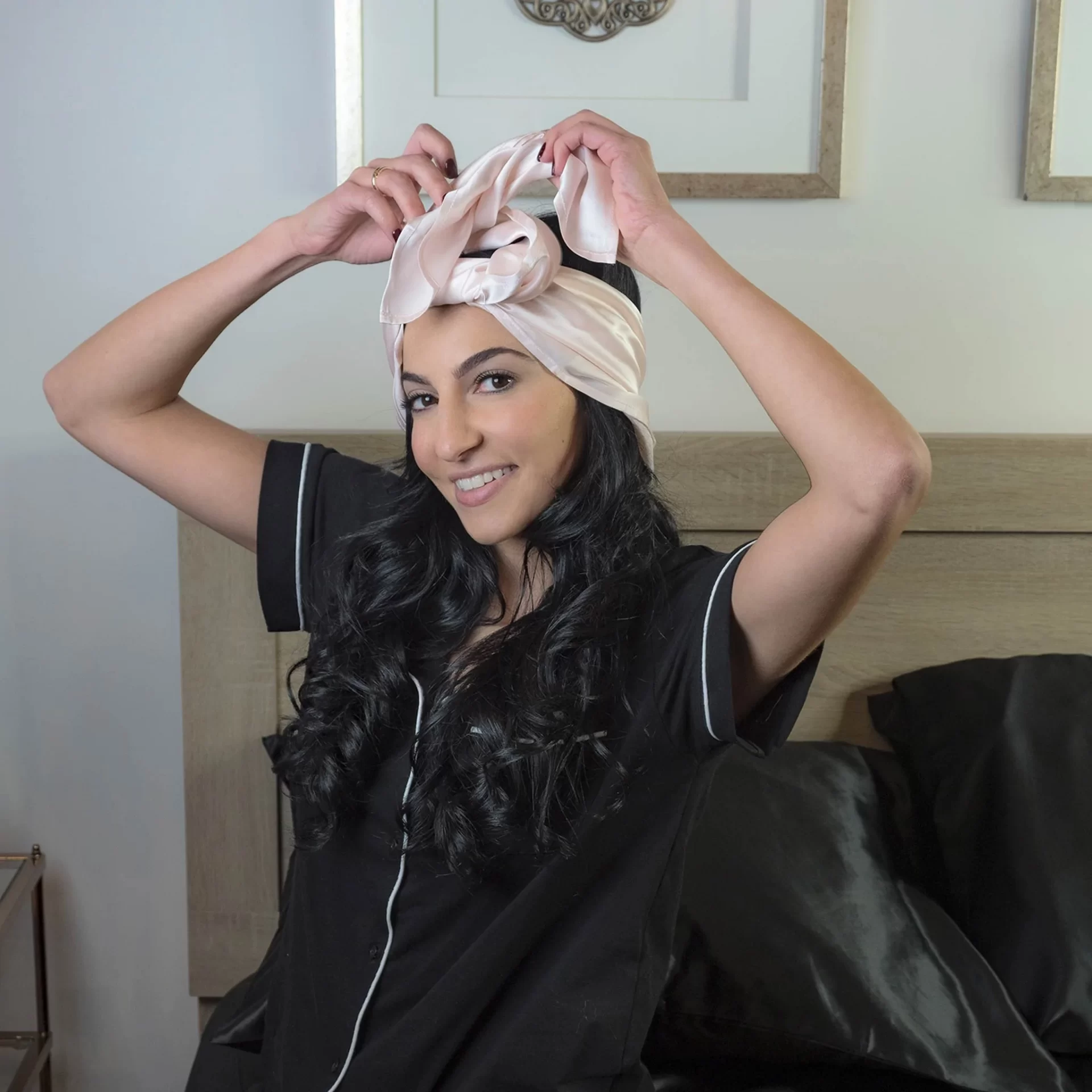 One of the greatest ways to keep your hair is to always wrap it in a silk or satin scarf before night. A silk pillowcase is a terrific option if you use another texture on your hair. The oils in your hair are safeguarded in this way, maintaining the health of your hair. This prevents your roots from drying out while you sleep, as we can observe.
Brush your hair before going to bed: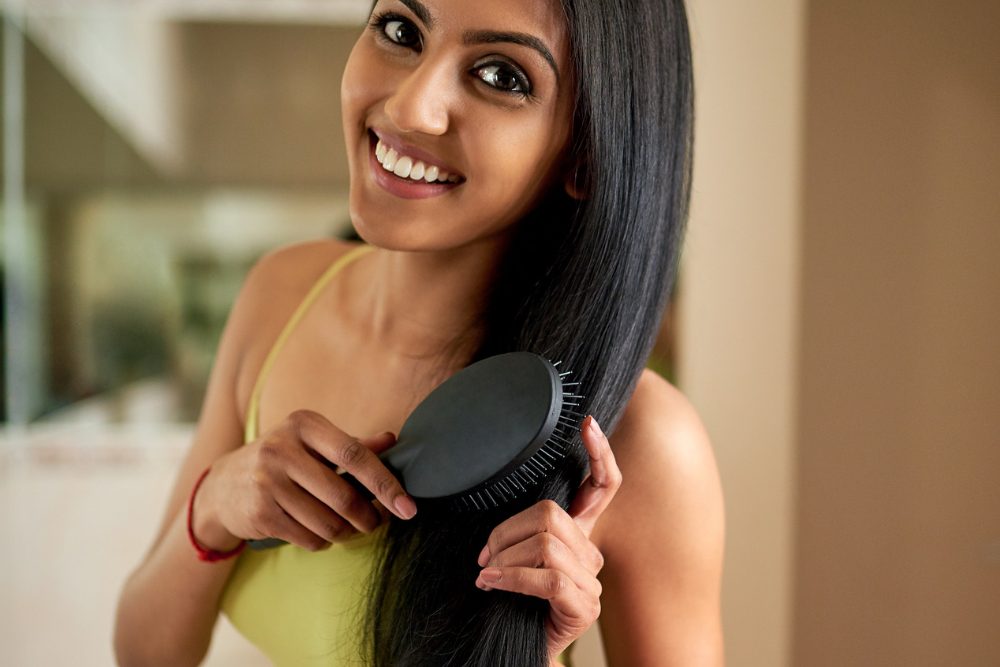 Do you know that brushing your hair gently from bottom to top with a paddle brush or wide-tooth comb before bed will ensure you'll go to bed tangle-free?
Apply a weekly overnight hair mask: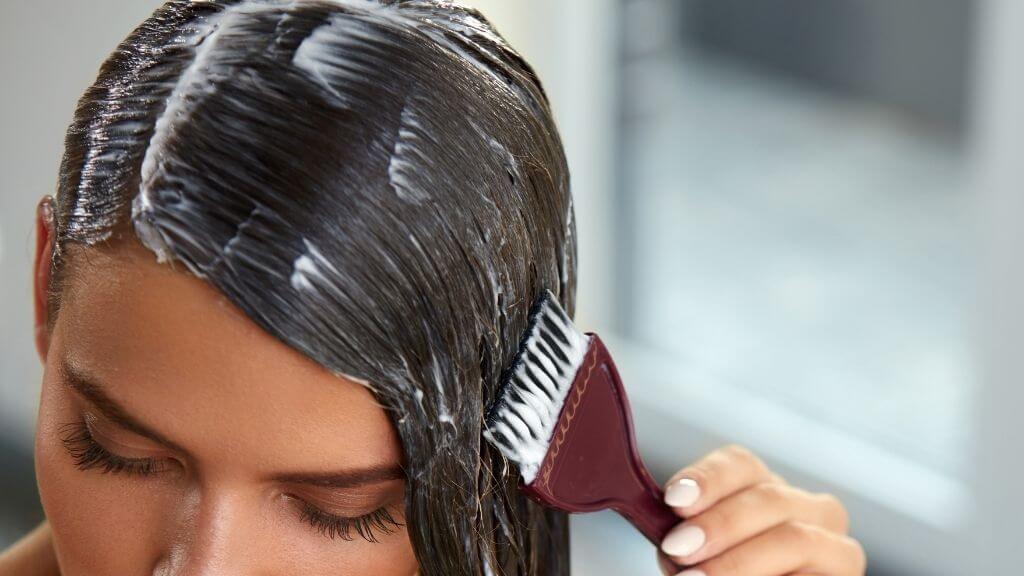 It's no surprise that getting into the habit of applying a weekly overnight hair mask will not only improve the condition of your hair but will also help tame frizz, dryness and prevent further breakage from happening. We should know that applying a weekly overnight hair mask will ensure that your hair absorbs essential nutrients and vitamins while you sleep. It is undeniable that a good-quality hair mask will help repair, strengthen, condition, soften and tame your hair.
All the above are 6 ways to sleep with hair extensions that anyone can learn. If you do, your smooth hair will not be damaged! Hopefully, the above sharing will help you have more ideas for taking care of hair. However, for women and girls who don't have smooth hair, hair extensions are the best choice as well as the fastest way to change their appearance. BIGG has many types of hair extensions to provide for the European market. To bringing beauty and satisfaction to the customers, BIGG is becoming more and more popular among many hair suppliers in the whole world. Our company commits to using 100% Remy hair with no chemical, no tangle, and no shedding, you will not find any problem with our products. We also offer virgin hair which has never experienced any hair processing before. Besides, our products are cheap and easy to use.
BIG- Hair Factory – where to buy reputable hair extensions so you can sleep with hair extensions comfortably
As we have emphasized several times in the article, no matter what tips you use to sleep with hair extensions, you still have to choose to buy good quality hair extensions to prolong their life. That's why we recommend Bigg Hair.
Bigg Hair is a Vietnamese company that develops, distributes, and sells hair extensions while adhering to the highest quality standards needed by today's women.
Hair extensions have a texture and color that conforms to the needs of any customer, no matter how particular, as well as to any environment, allowing you to sleep with hair extensions comfortably.
Consumers develop confidence in Bigg Hair. The most compelling evidence is the brand's success and consumer pleasure. Their customers span the world, from the reputable wholesale hair suppliers in South Africa, Nigeria to hair extensions wholesalers in the US, UK, Australia…
Hurry up!!! You can invite your friends to visit our website to buy products with amazing offers.
Let's shine your beauty!