Although a frontal is designed to be glued down, you can wear it in various ways. It can be sewed onto the anchor braid in your own hair, attached at the hairline with an elastic band, or fixed across the hairline using lace wig tape. Some users even don't use any glue or other products to keep their frontals in place. So, how to install frontal? Below are some glue and glueless installations you can do with your lace frontal.
How to install frontal?
Using glue to secure lace frontal
The most common way for applying frontals is to use glue to adhere them to the hairline. This is because most lace frontals come with a natural hairline that is supposed to conceal and give the appearance of your natural hairline. Before you attach the lace frontal to your head, you should align it with your natural hairline.
The biggest advantage of using glue to secure your frontal is that it can last up to two weeks before requiring a retouch. However, this method also comes with a disadvantage. Glue can thin your edges and perhaps induce hair loss around your hairline. Therefore, it's better to talk to your hairstylist about your hair's health and your desired styles in advance.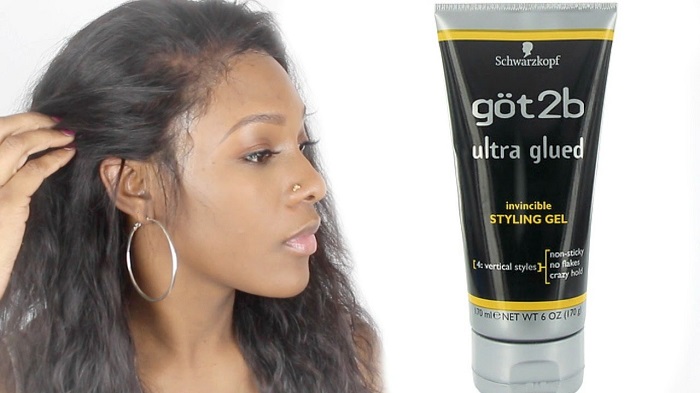 Installing lace frontal with tape
The second most frequent way for putting frontal hair pieces is to use specialized lace or wig tape. It's a simple procedure that can be done at home and only takes a few minutes to set up. Although lace or wig tape provides the same level of support as lace wig glue, the hair may not lay as flat. It's also worth noting that if the tape isn't applied correctly, it can show through the lace.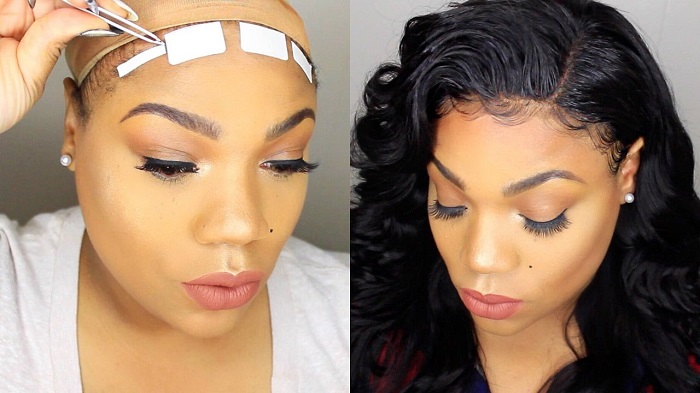 Using elastic band
The elastic band method of installing frontals is a relatively new technique. It encloses the frontal to the hair without the need for any adhesive and can last for a long time. The band is cut to the size of your head and sewed onto the frontal so that it fits around your entire head circumference.
The band helps the frontal to lay down naturally without inflicting damage to your hairline from specific products. For those who are prone to headaches and migraines, however, the elastic band method of installing frontals is not recommended.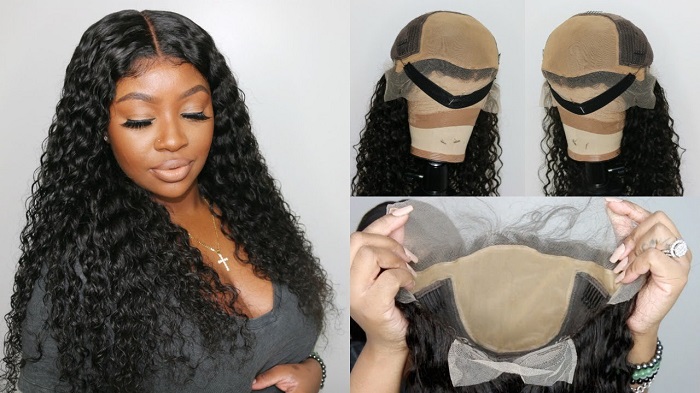 Sewing in
Sewing in the lace frontal right to your hair is the classic way to install a lace frontal. This is the way to go for a sew-in weave with frontal. With this method, you need to make sure to hide your hair well while forming a flat foundation. The most common way to pre your hair for this installation is by making cornrow braids.
The reason why it is cornrow braids is that cornrows lie closely to your scalp, thereby giving an ideal flat base. The flatter the foundation is, the more natural you will look with the hairpiece.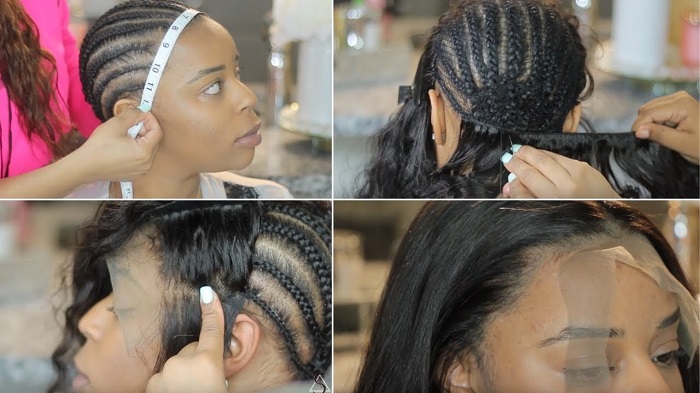 Some tips for a perfect installation with lace frontal
To get the best look with your lace frontal, it's necessary to follow these tips:
Use alcohol to remove oil on your scalp before applying glue or tape
Cut the excess lace off the frontal
Make use of your concealer to blend the lace perfectly into your skin tone
Pluck the hair for a more natural look
Create some baby hairs and edges
And above are 4 ways to install lace frontal and some tips on how to install frontal. You can use glue, tape, elastic bands, or the sew-in method. It's all up to you. Whichever way you choose, it's better to take care of your natural hair and hair extensions, so you can expect a shinier look.
And don't forget to follow BigG Hair's website for the latest update on hair extensions and useful tips. Thanks 🙂