Frontals allow you to change your hair to be drastic but also to look realistic. Using frontals, you will have a wide range of options to style your hair. So what are the frontal styles to do and not to do? In this blog post, you can get some tips on styling frontals and some styles to go.
Frontal wig styles to go
Many people are not sure of the styling options and limits available with lace fronts. However, knowing what you can and can't do with your lace frontal is crucial. Below are styling options for your frontal wigs:
Heat styling: To change the texture of your hair, you can use a wand curler, crimper, or hair straightener. When you want to smooth out your hair, add volume, or give it a new texture, heat tools come in helpful.

Half-up, half-down: Since the lace frontal runs from ear to ear, you can pull the front hair into a ponytail if desired.

Braided hairstyles: Pull your lace front into a ponytail and braid the loose hair to the ends, or go for a sassy ear-to-ear cornrow braid.

Bangs: Edgy bangs can be used to dress up any frontal wig. Curtain bangs, blunt bangs, jagged bangs, and wispy bangs are some of the frontal wig styles available.

Low ponytails: Because the wefts at the nape of the neck are hidden, low ponytails are ideal for lace frontal wigs.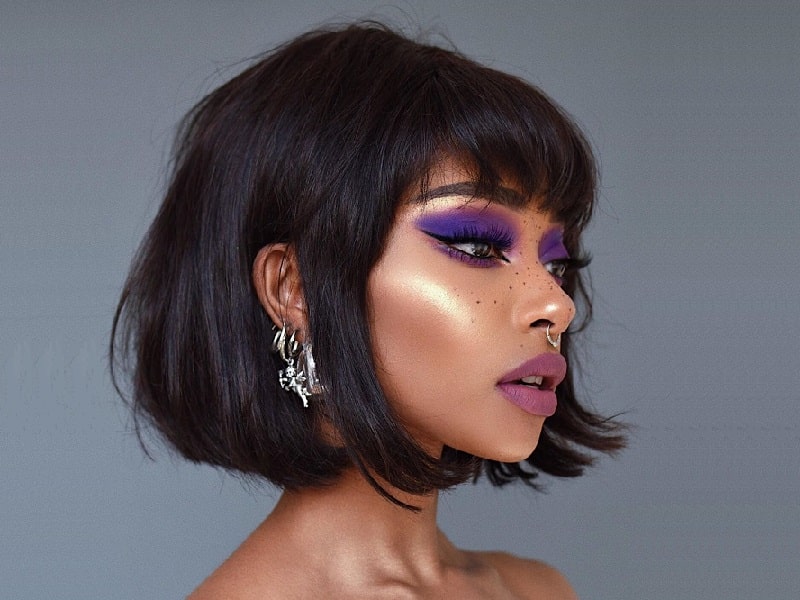 Hairstyles that don't work on lace frontal
High ponytails: Because the lace only covers the front part, people may be able to see the wefts in the back if you pull your hair into a high ponytail. Yet, if your lace frontal is 360 lace frontal, you can get that sleek high ponytail with no fake look.

Space buns or pigtails: Space buns should not be on your list of frontal styles since the lace is only on the front half of a lace front, not the middle. The wig's wefts can be seen by parting the wig along the middle from front to back.

Straight-back cornrows: Just like pigtails and space buns, straight-back cornrows are not an option for frontal wig styles. You'll need a full lace wig with lace all the way around the wig cap if you want to achieve straight-back cornrows.
View more: BigG Lace Closure & Frontal
Some ideas for frontal hairstyles
Bone Straight with Wispy Bangs
This bone straight wig with wispy bangs is a fun variation on the classic straight middle part wig. It's for ladies who wish to spice up their look with some light face-framing bangs. The bangs are placed just over the cheekbones, and the remainder of the hair falls over the jawline for an instant beauty boost!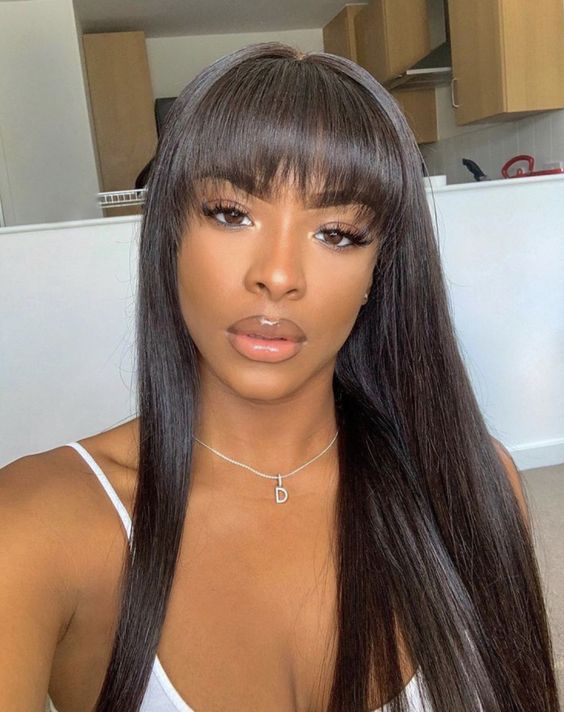 Middle and Side Part
The versatility of a lace frontal when it comes to parting your hair is one of the main reasons why people love it.
With normal weaves, you may only be able to wear your hair in one sort of part while lace frontals allow you to wear your hair in either a middle or side part. You can style your part any way you like.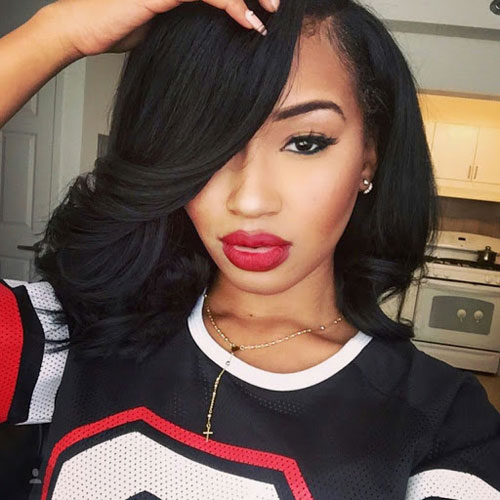 Half Up Half Down Bun
This classic lace front half-up, half-down style is both youthful and elegant. It necessitates making a bun at the crown of your head and letting the rest of your hair flow down. This look may be used with almost any outfit and on any occasion. To look great, wear it with your favorite loungewear, to an interview, or even to a wedding.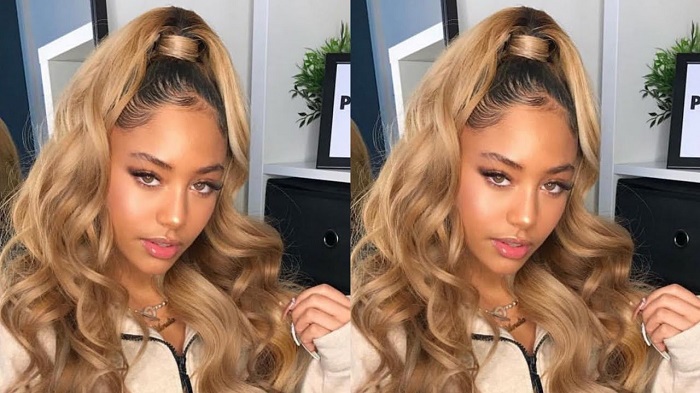 Low Ponytail
The sleek low pony is a trendy no-fuss hairstyle that is ideal for days when you don't want to struggle with your hair. To achieve the look, detangle your wig thoroughly, slick it back with gel or got2b glued spray, and fix it with an elastic. You can wear your ponytail straight or with curls or waves to add some interest. After that, you're ready to go!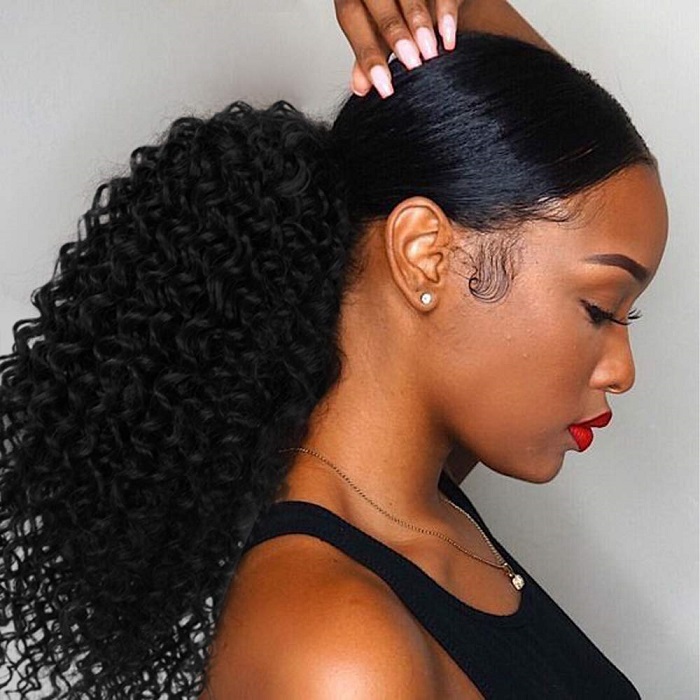 Curly bob
The curly bob exudes feminine and looks well on almost any woman. It can be worn with a plain white t-shirt and jeans or dressed up with a bejeweled bodycon dress. It's entirely up to you.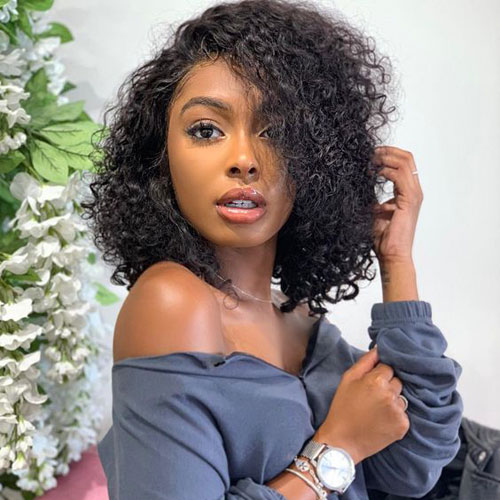 Low Bun Wedding Hairstyle
You'll be sashaying down the aisle in style with this low bun. It has a huge, exquisite bun on the edge and is incredibly smooth in the front. In this style, every bride will look stunning. Try a long wavy tendril on each side to add a romantic touch. Don't forget to add a tiny flower headpiece or clip to complete the look!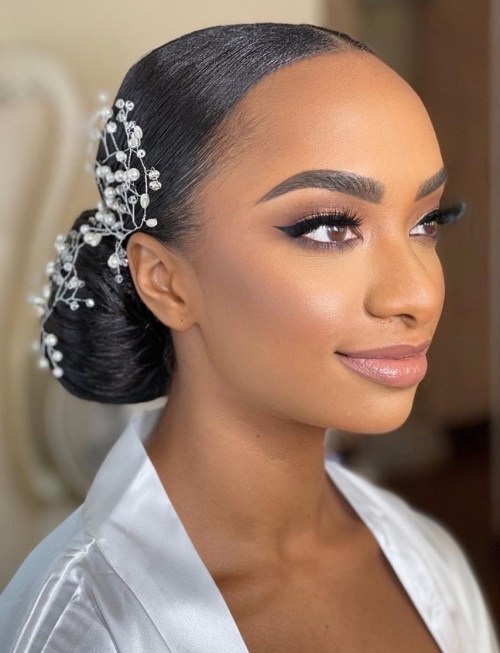 Some tips on choosing flattering frontal styles
Choose a look that is appropriate for the occasion
When attending a wedding, it's ideal to choose haircuts that have an exquisite feel to them. A low bun, a low ponytail with a center part, or long cascading waves are great choices.
Go glam with a bone straight style, long voluminous waves, or even a straight asymmetrical haircut if you want to look hot for a date.
Follow your own personal tastes
You could always break all the norms and wear any style you like.
Take into account the weather
If it's raining, a short style or any style that's easy to cover up, such as a short bob, is a good choice.
Long hairstyles that cover your shoulders and keep you warm are ideal for cold days.
In the summer, a short style that won't make you sweat is a good choice.
And this is all about frontal styles to try and some tips on choosing a flattering hairstyle for your look. Don't forget to follow BigG Hair's blog for more info and useful tips. Thanks!