No one can deny the great sides that hair extensions bring to wearers. They boost your confidence by giving you the exact length and volume you always wish. Whether you are a hair extensions veteran or a new wearer, it's better to know the cost of hair extensions to prepare your budget. So, if you are wondering "how much do hair extensions cost?", the answer is right below.
How much do hair extensions cost?
Hair extensions normally start at $100 for clip-ins and can cost up to $3,000 if professionally installed at a high-end salon.
Sew ins: $130 – $1,500
Glue ins: $300 – $500
Tape ins: $200 – $800
Clip ins: $100 – $500
Halo hair extensions: $200 – $500
Bonded hair extensions: $1,500 – $3,000
Micro-bead: $200+
Fusion hair extensions: $200 – $3,000
Factors determining the cost of hair extensions
There are a variety of elements that can affect the price of hair extensions like the hair length, color, texture, quantity, installation method, the type of hair you buy, and the place you install the hair.
Hair type
When it comes to hair extensions, we have two options, namely synthetic hair and human hair.
Synthetic hair
If you only want a temporary style, synthetic hair may be an option. It costs a lot less money than human hair extensions. Normally, synthetic hair can cost from $50 to $300.On the majority of synthetic extensions, you won't be able to color them or style them with heat, though.
Human hair
Since human hair lasts a very long time and doesn't tangle as easily as synthetic hair, it might provide you with the finest value. The most expensive hair is virgin hair, followed by Remy hair. Human hair can range from $80 to $500. If you want to reuse your hair extensions for a considerable amount of time, the expensive cost can be worthwhile in the end.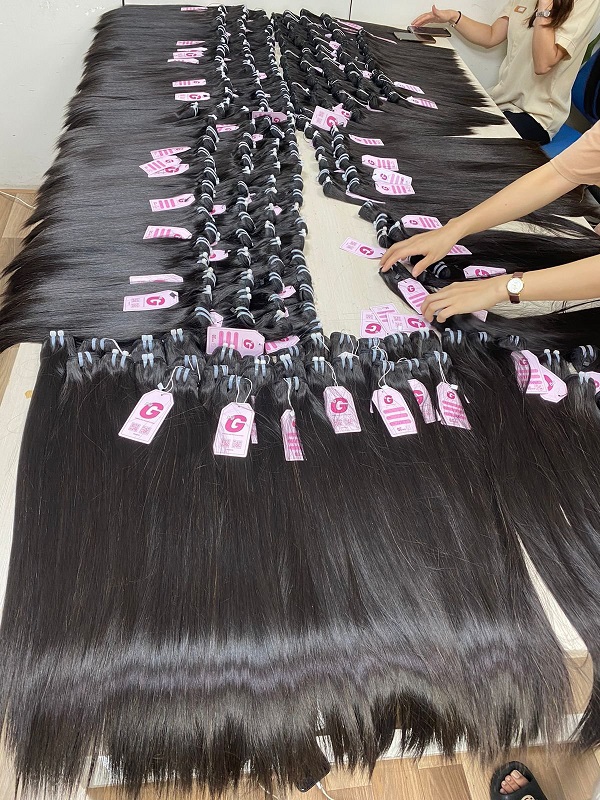 The place you install the hair
For hair extensions like clip-ins, you can easily wear them at home. Therefore, you just need to pay for the hair alone. But with other types of hair extensions that you can install at home, you need to add the service cost for installing them at a hair salon and the maintenance cost.
Installation method
Depending on the type of hair extensions you use, there are different installation methods. Each one requires special tools and time to do, so complicated methods like fusion will cost a lot more than easy hair extensions like clip-ins or tape-ins.
Hot fusion: This is a more popular technique that involves using hot glue to attach the extensions. Its price can range from $300 to $500.
Cold fusion: For this method, the professionals apply a keratin-based polymer to secure the extensions on your head. Although this method is more expensive, you can get a look that lasts up to half a year. Cold fusion costs between $1,500 and $3,000.
Sew in weave: It takes more time to do this installation since you have to braid your hair for a foundation. If you have the work done at hair salons, sew-ins can cost from $1,000 to $1,500.
So now that you've got the answer to the question: "How much do hair extensions cost?", you can choose the best one for your budget. And don't forget that BigG Hair is here to supply high-quality human hair extensions at the best factory price. WhatsApp us now and get the big deal!