Get ready to change your look with new hair extensions? You probably have some ideal colors in mind, but which one will suit you best? 
Just like your hair length and texture, the color of your hair speaks out your personality. Each color gives off a stunning vibe. BigG Hair understands this and offers a variety of hair colors for our hair extensions as well as other items in the range. 
And to give you the best look you've desired, BigG Hair has conducted thorough research before launching the latest color chart with up to 19 trendy colors for 2022.  These colors are in high demand across Africa and can surely tone up your normal look.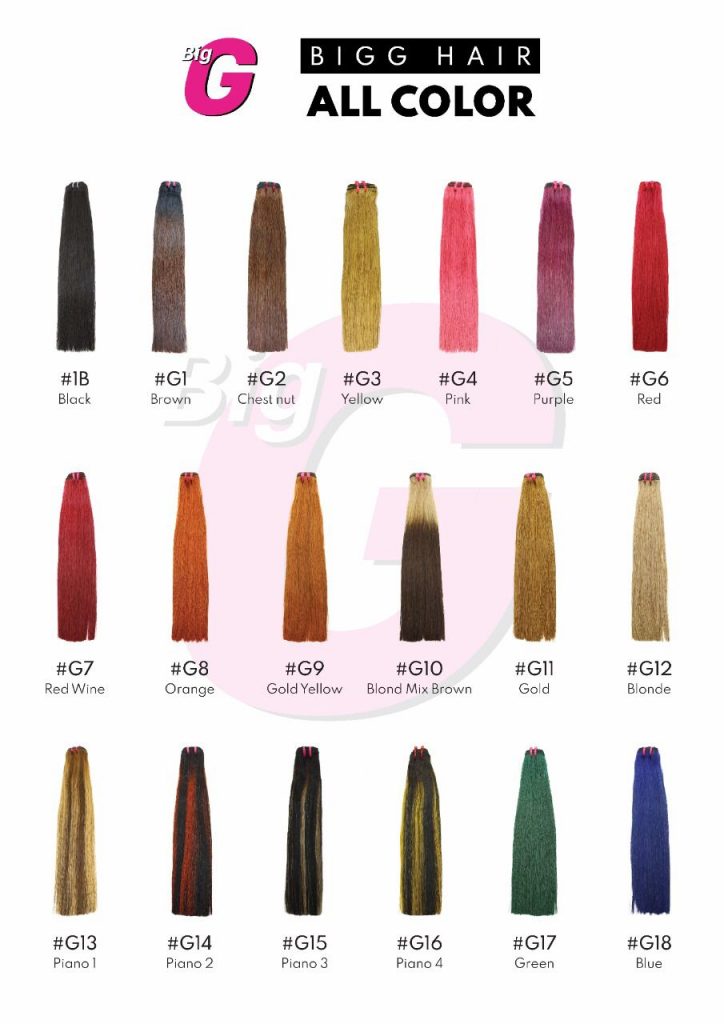 Above is BigG Hair's color chart with the hottest colors of the year. Just get it now, and say goodbye to your old look with something brand-new.